Different suit colors help you express yourself better in diverse settings.
More importantly, they reflect whether you comprehend fashion or not.
People who don't get to talk to you judge you on the basis of what you are wearing.
Here is what you need to know about all the different suit colors so that you wear them on all the right occasions.
Navy Suit
The navy suit is inarguably the most trendy choice. It helps you blend in quite easily without putting in much effort.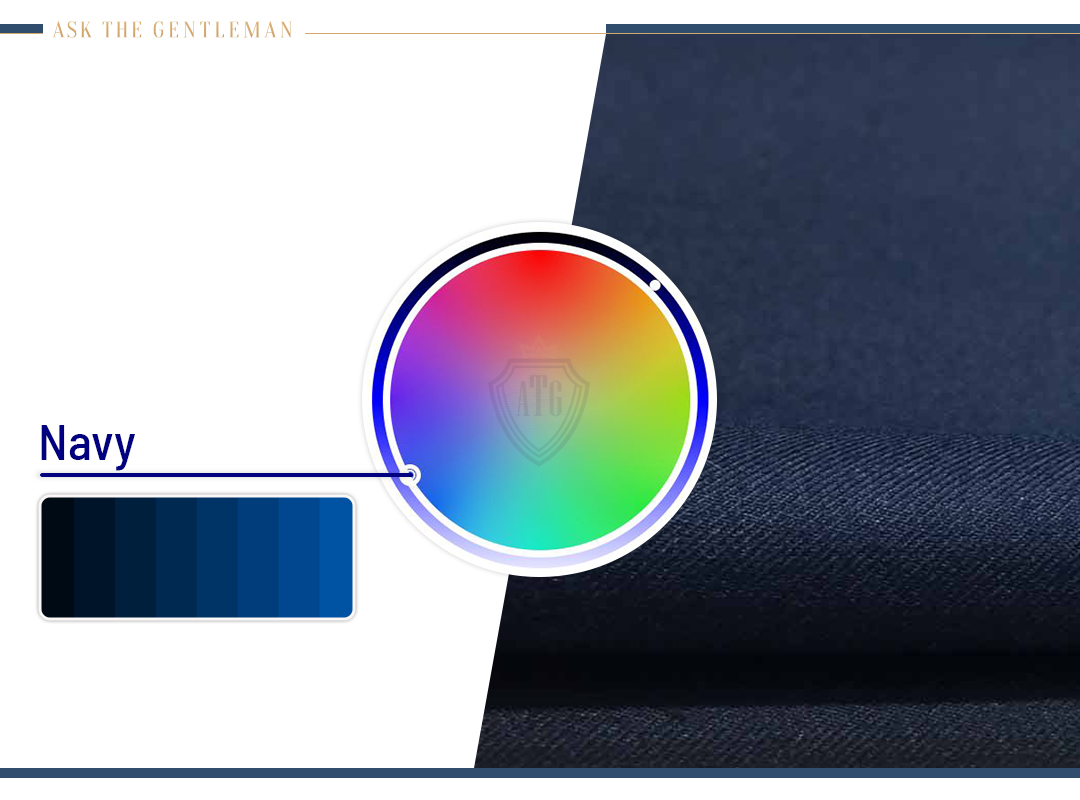 If you are out there for your first suit, navy is the color to go for.
Navy has gained popularity in the world of fashion for its versatility. It makes it an ultimate all-occasion suit, perfect for social events and business meetings.
Moreover, a navy suit color offers room for adjustment for shirt and accessories colors.
Pair it with the classic white dress shirt and a solid tie for a more traditional look.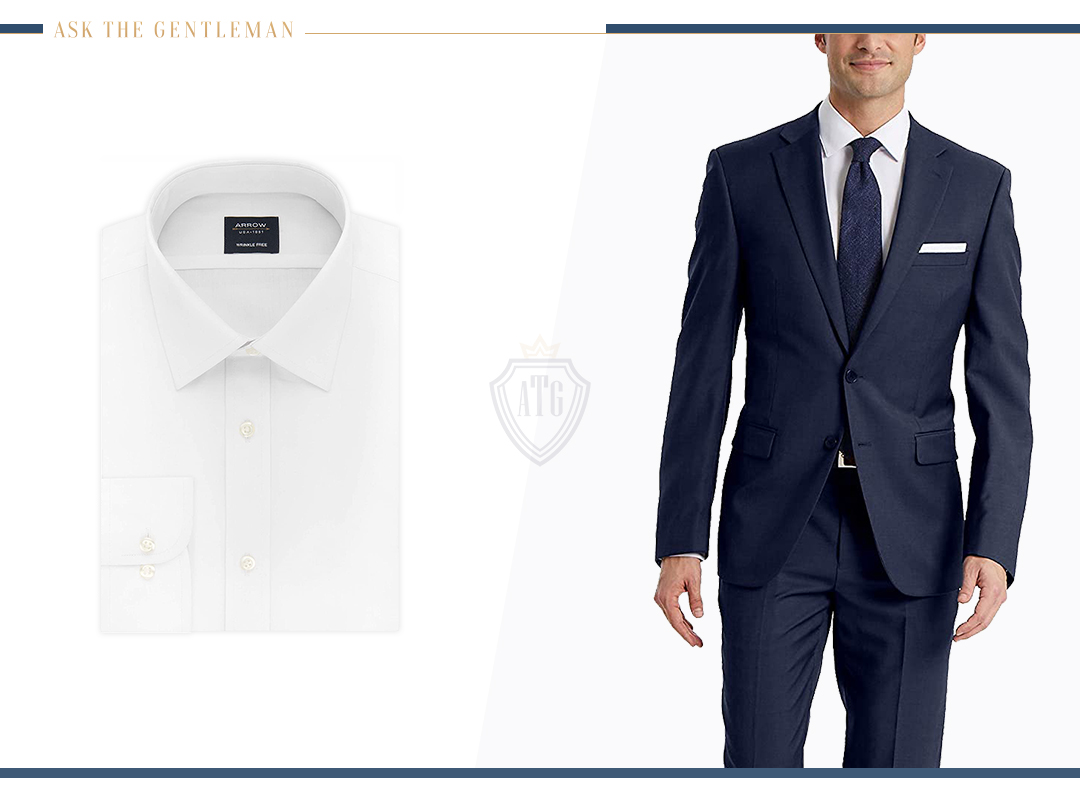 If you want a more unorthodox look for the office, pair it with a light blue dress shirt.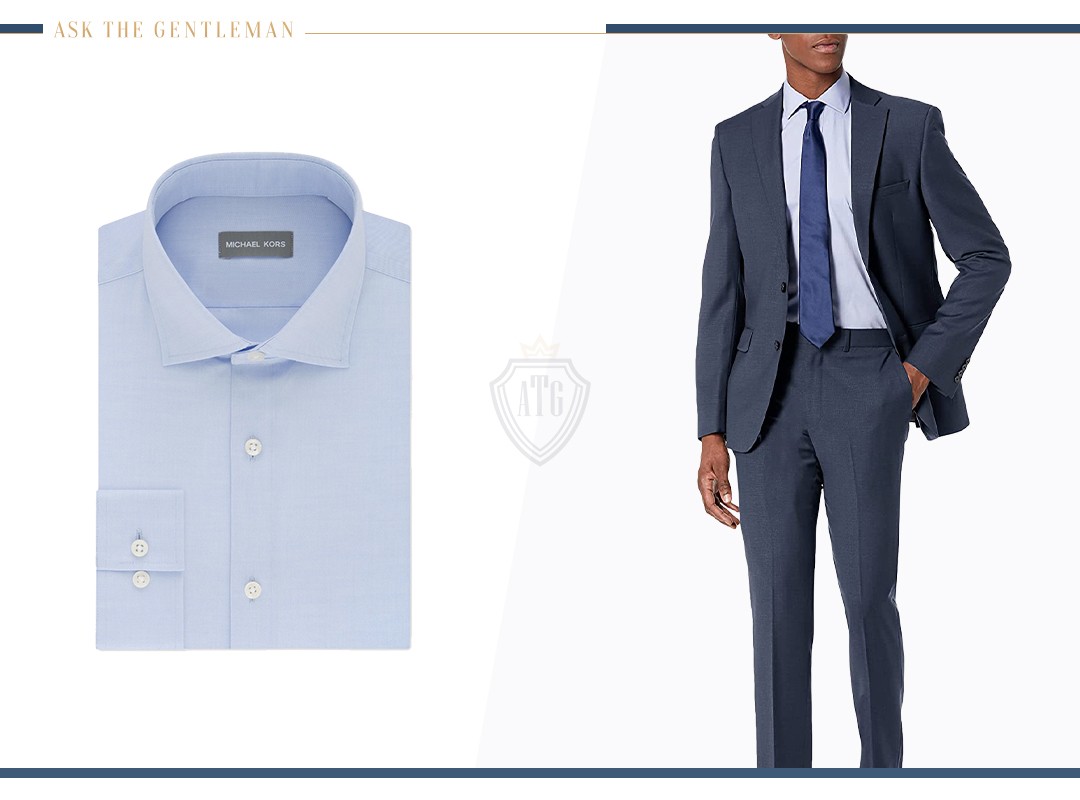 A red tie is a cherry on top of the navy-blue suit, making you look striking.
Blue Suit
A blue suit does offer a fashion-forward and modern look.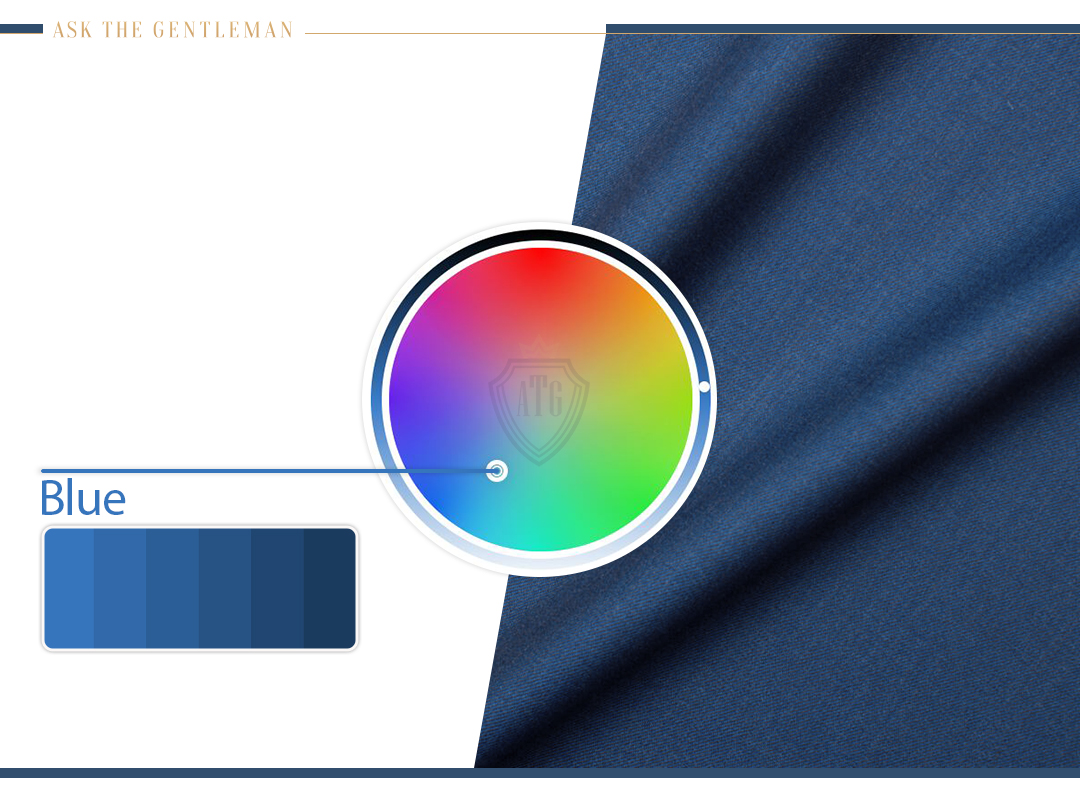 However, it is not an easy color to master and is often challenging for many.
The main takeaways of a blue suit are the boldness and confidence it reflects.
It is a fantastic color to work with, especially if you want to stand out from the rest.
The grace of a blue suit is enhanced when it is matched with the classic white dress shirt.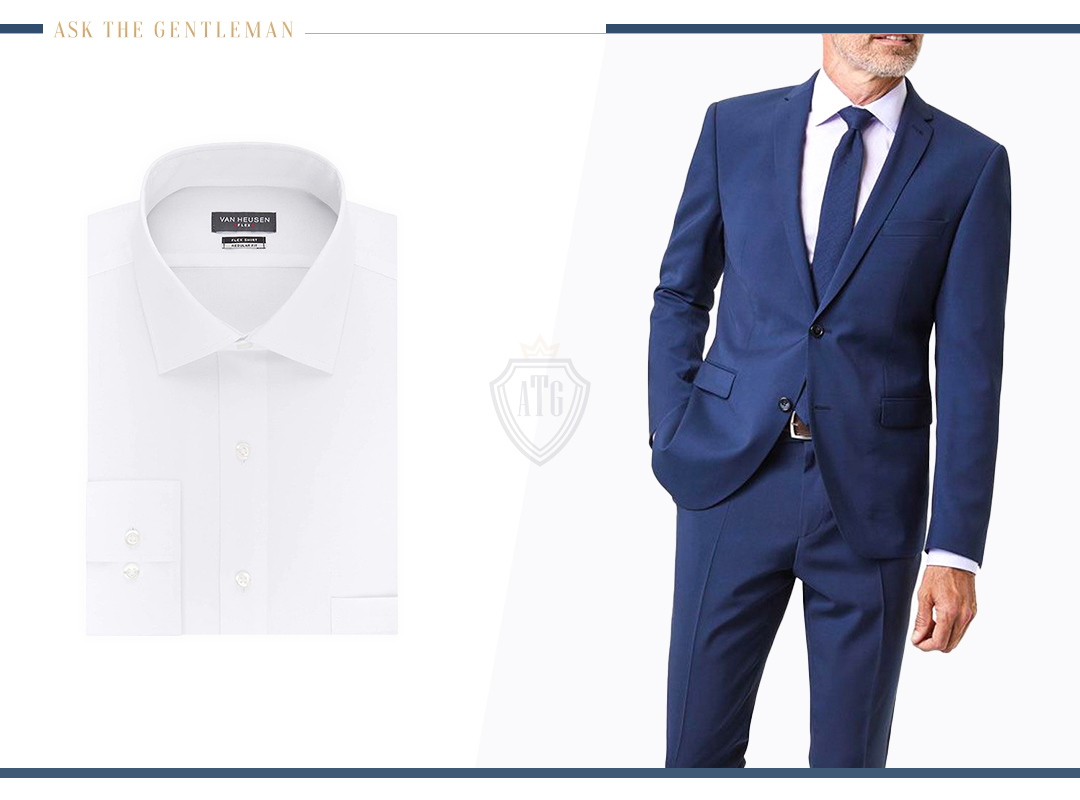 You cannot go wrong with the tie if you stick to dark blue, light blue, or red.
If you want to avoid white, choose a soft pink dress shirt that blends in perfectly with a blue suit.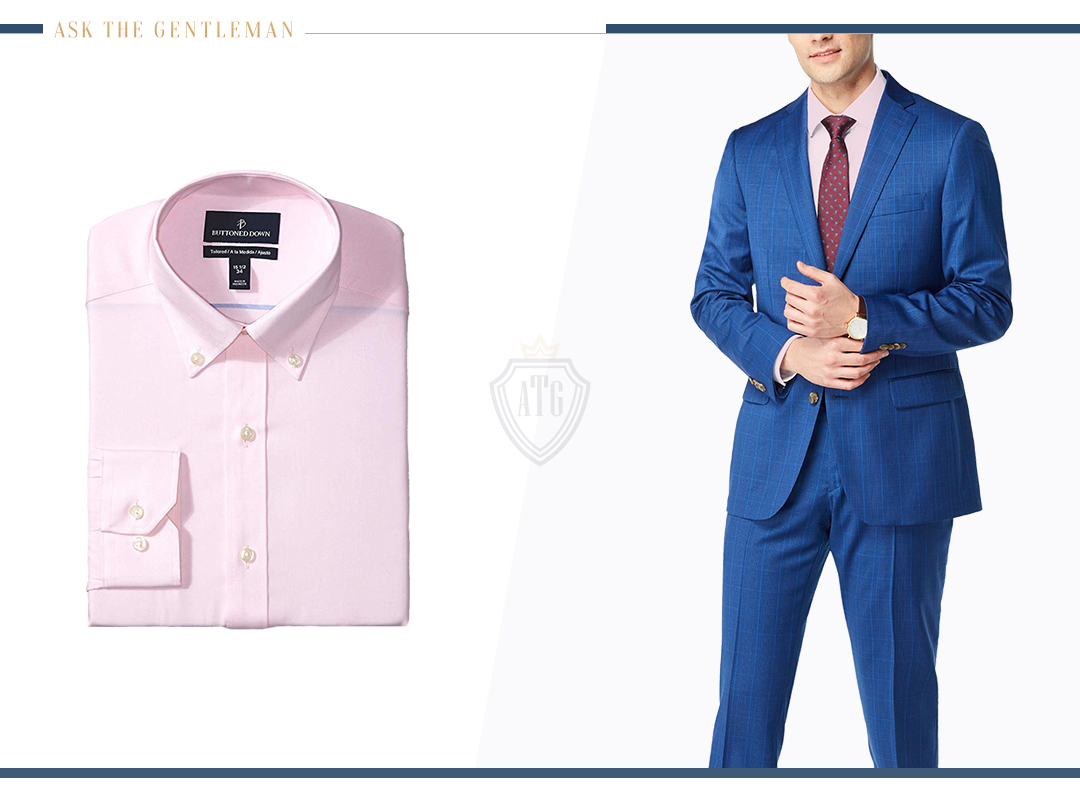 This suit color combo is pleasing to the eye and comes off as relatively modern.
Note that slight hues and color changes can make a lot of difference.
As a result, you have to do lots of testing before mastering a blue suit.
Charcoal Grey Suit
Charcoal is a striking dark grey color that offers a cultured and sophisticated look.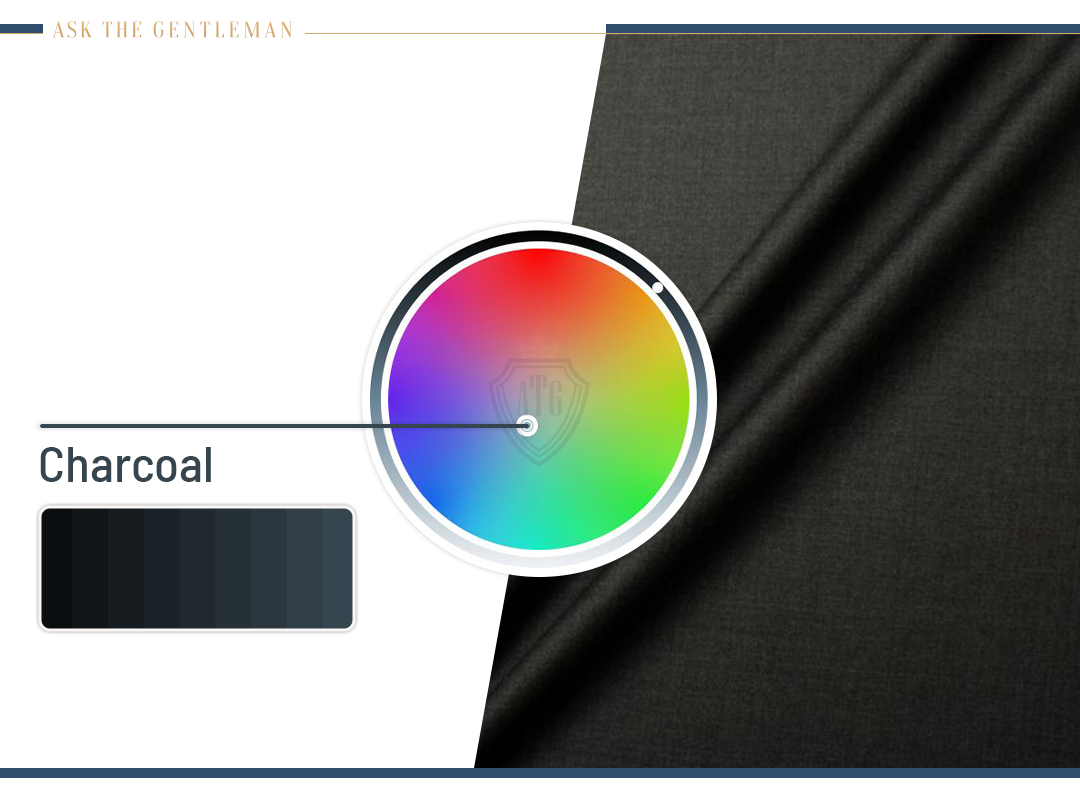 It might be a step below the black suit, but the versatility makes it all worth it.
Charcoal falls on the darker side of the suit colors spectrum and looks fanciful to almost everyone.
Office goers usually prefer a charcoal suit in their wardrobes for their classy and mature feel.
You could also feed on its elegance at a wedding ceremony without drawing much attention while looking refined.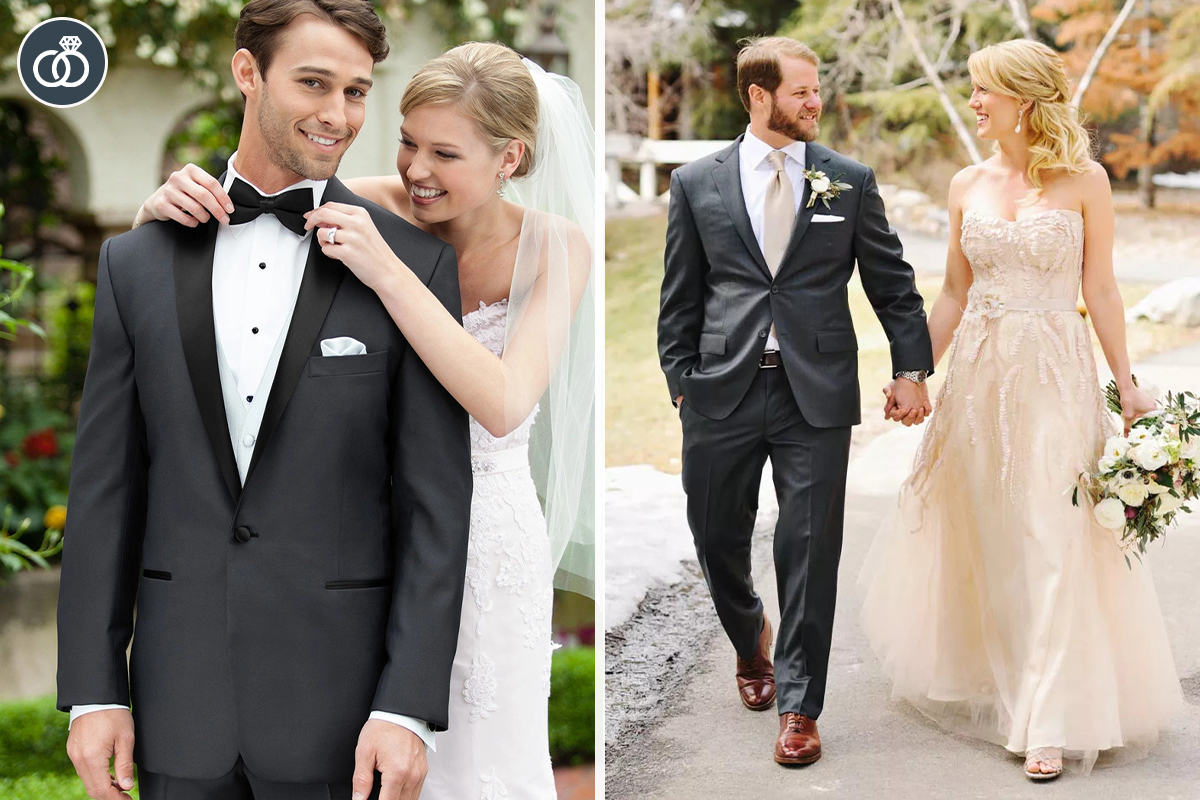 However, this suit won't be your best friend for a casual setting.
It falls more towards the formal side, especially if rocked with a white dress shirt, classy shoe style, and tie combo.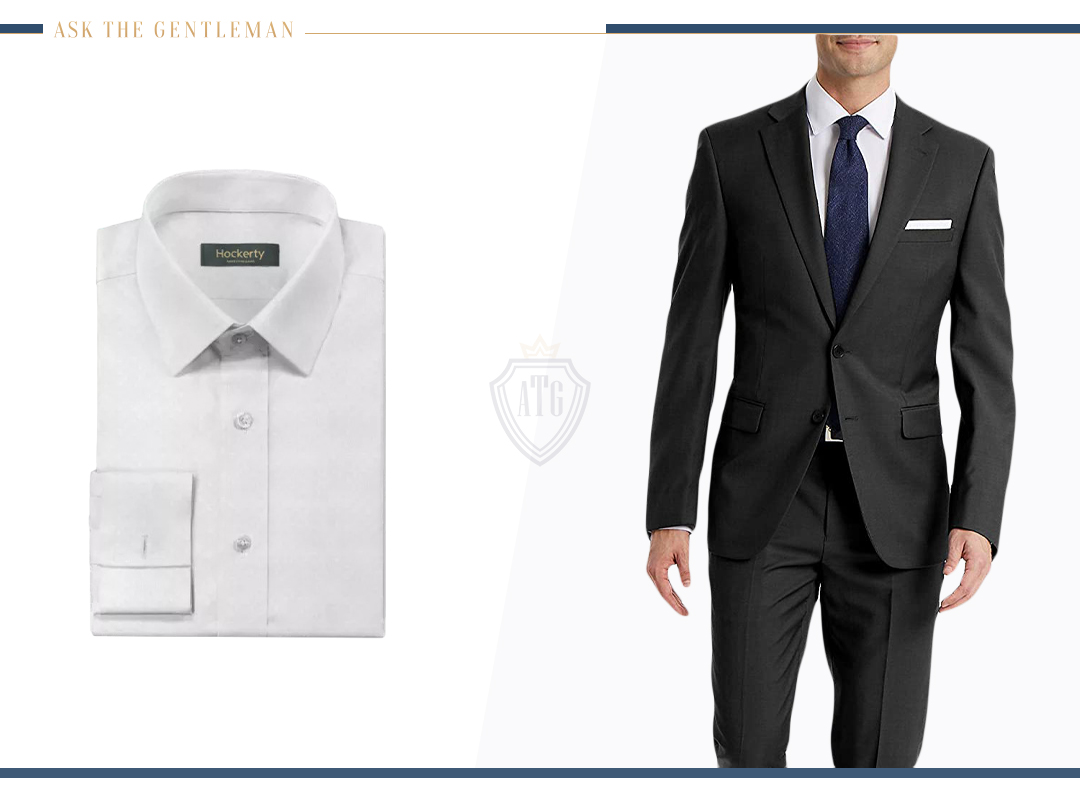 You can change the shirt colors based on preference, but darker shades are always recommended with a dark and charcoal grey suit.
Medium Grey Suit
There are several shades of grey suits, which means you can easily distinguish between a dark grey and medium grey suit color.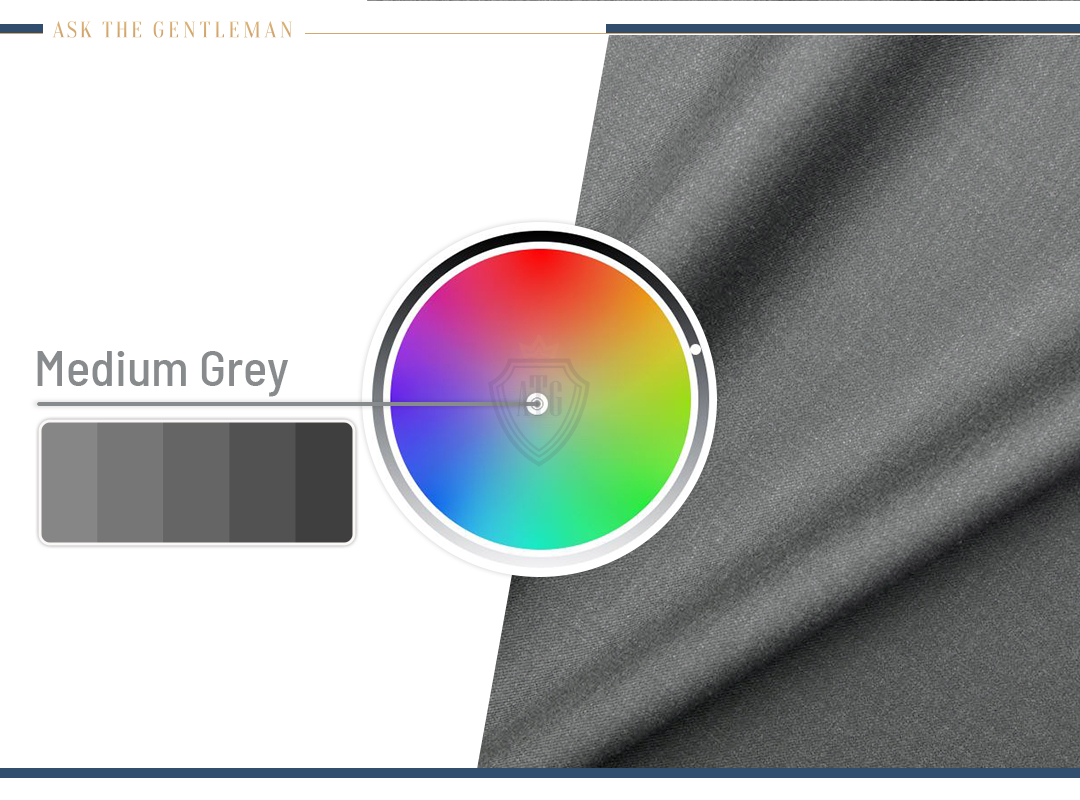 It is slightly lighter-toned as compared to dark charcoal grey.
Still, it offers almost the same versatility minus the formality of a navy blue or dark grey suit.
Nevertheless, not many people will give you the eye for going slightly less formal with a medium grey suit in a semi-formal setting.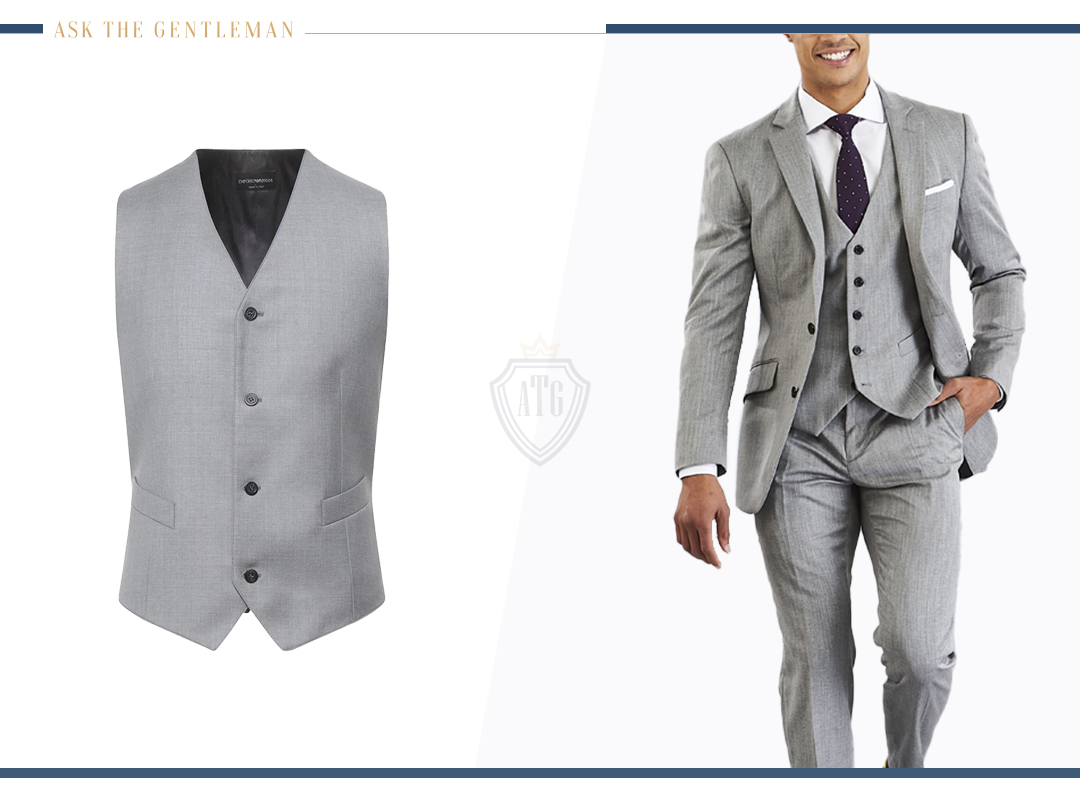 In addition, grey suits are easily paired with different shirt and tie color combinations, making them appear stylish for various occasions.
Light Grey Suit
The light grey suit color is the most casual in the grey family.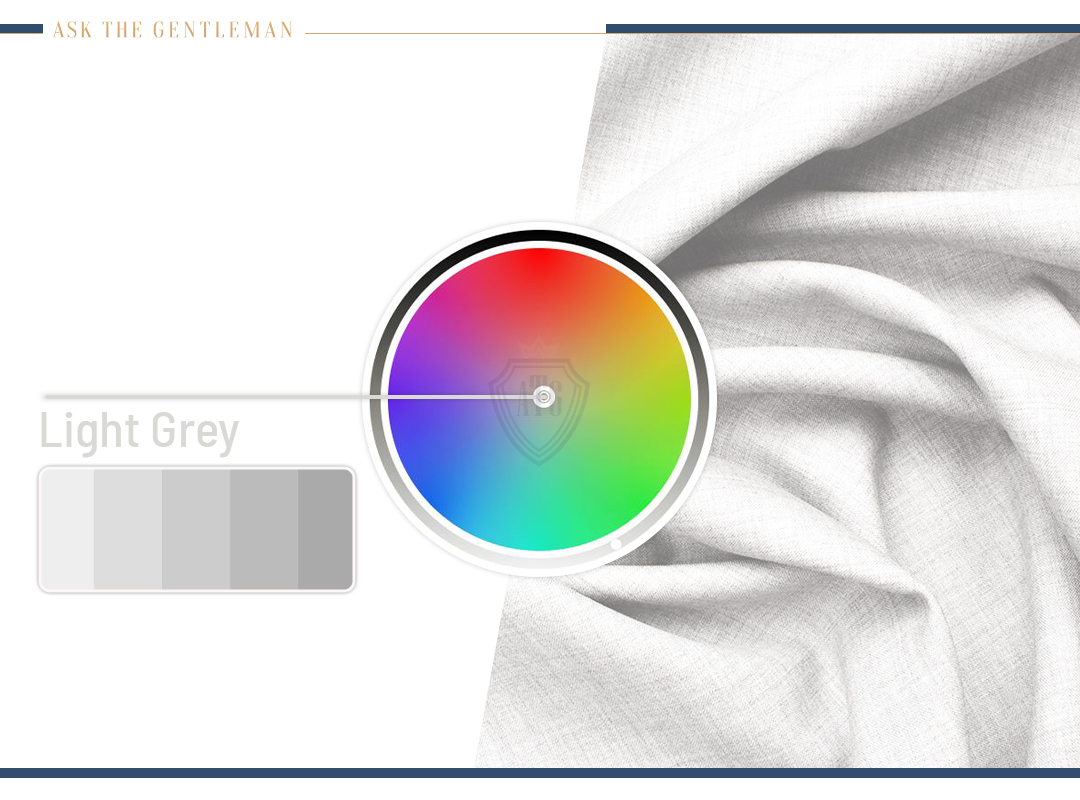 The lighter shade works incredibly in the summer, spring, and fall seasons, allowing you to pair a contrasting tie and shirt to easily complete the look.
Once you have all the must-have suit colors, a light grey suit is an incredible investment for days you feel a bit more relaxed.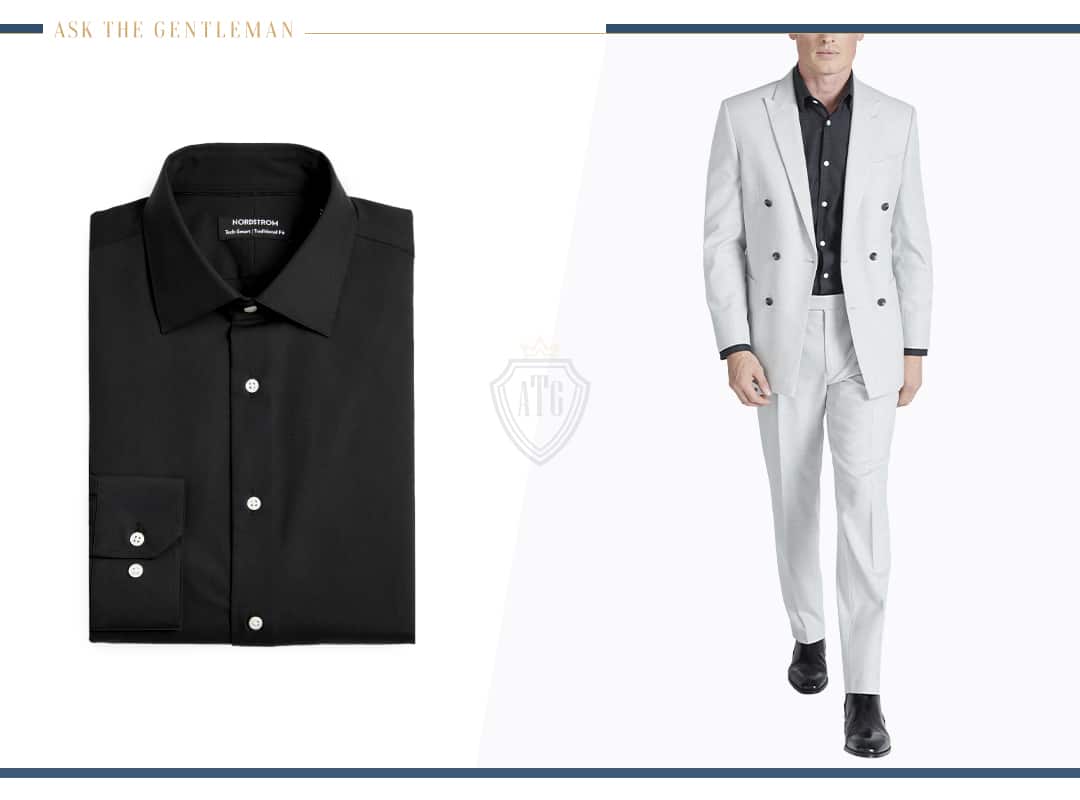 In addition, this shade of grey helps break the monotony of the more solid colors mentioned above.
More importantly, lighter shades offer you the flexibility to play around with checks and patterns quite easily.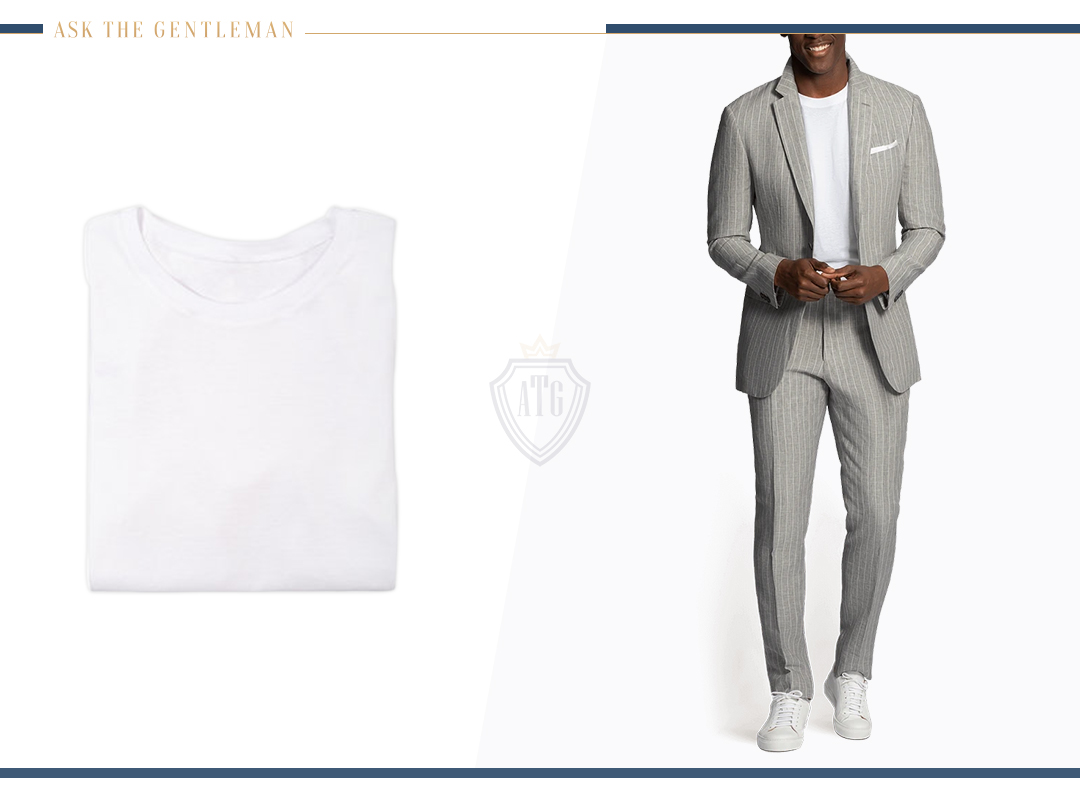 It is the perfect choice for all those who find the white suit color a bit too bright to wear.
You might find it a bit tricky to match shirts and accessories.
But once you have the perfect matches, the suit color feels like a cool breeze to wear.
Black Suit
Anyone would agree with how stunning a man looks wearing a black suit.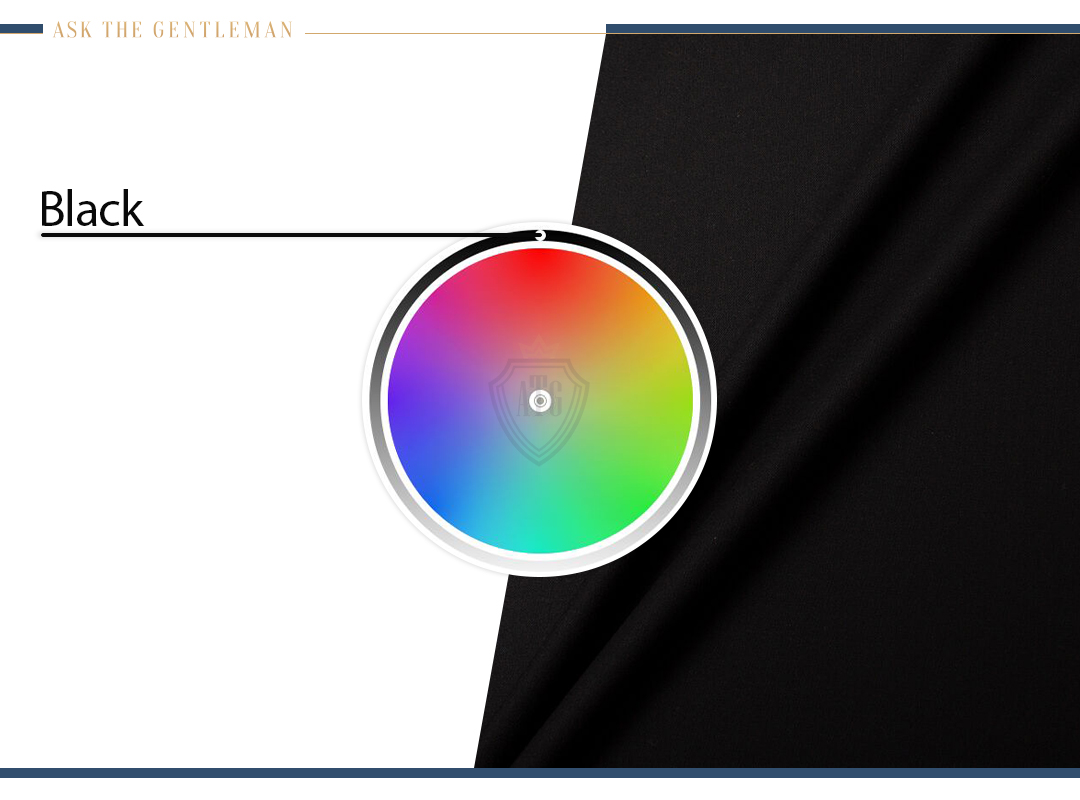 However, one major problem with this suit color is the limited ways to wear it.
The reason is that the black suit is the go-to for everything formal such as weddings and black-tie events.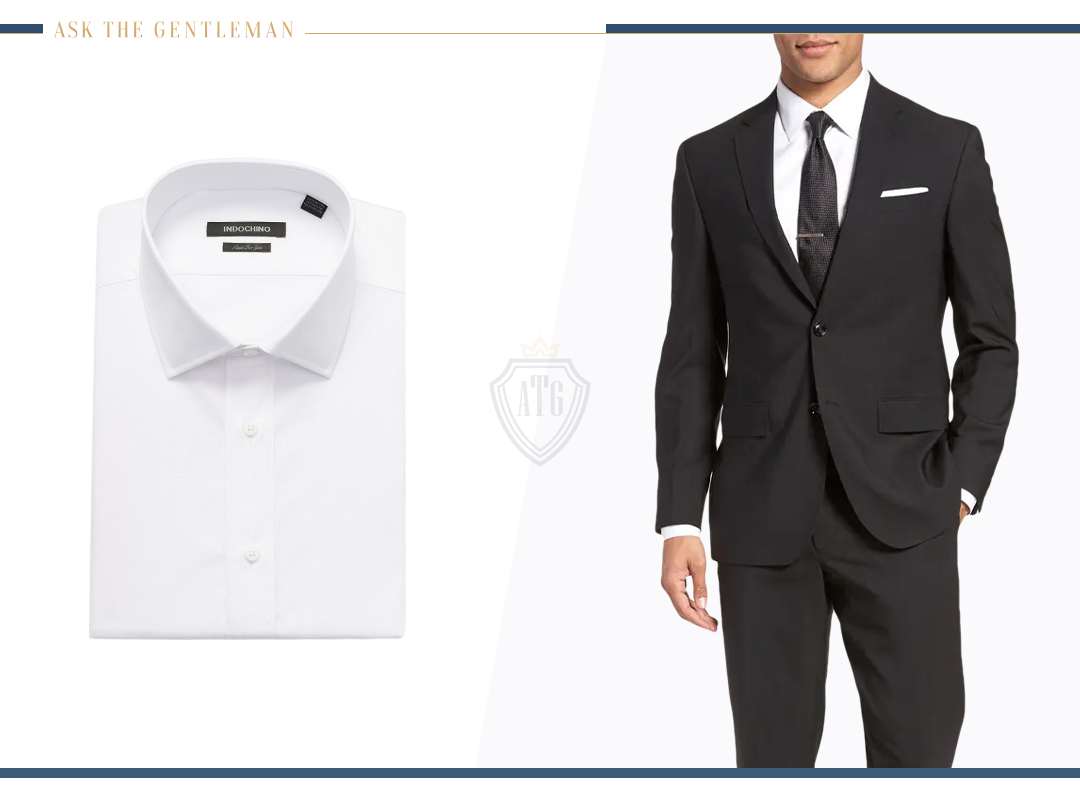 As a result, it's not easy to differentiate a black suit from any formal attire.
Therefore, people who wish to wear a black suit to a business event or meeting might find it a bit hard to look less formal.
But you can achieve a slightly less formal look by adding color to the dress shirt instead of going for the classic white.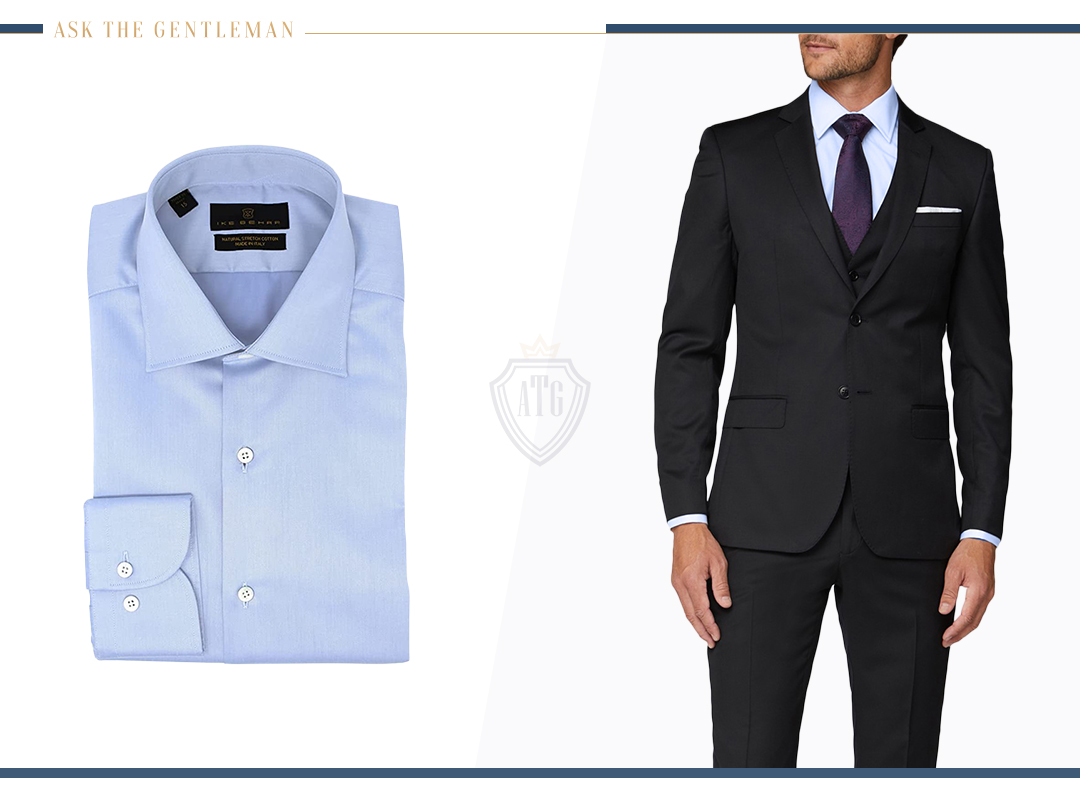 And that is what makes a black suit a win, as you can pair it with literally any color.
Except for maybe bright yellow or orange unless you want that extra attention.
People with fairer skin tones need to put in some effort and time to find the perfect shirt color since too much black tends to wash them out.
Brown Suit
Brown suits, with their warm and soft look, are an outstanding addition to your wardrobe.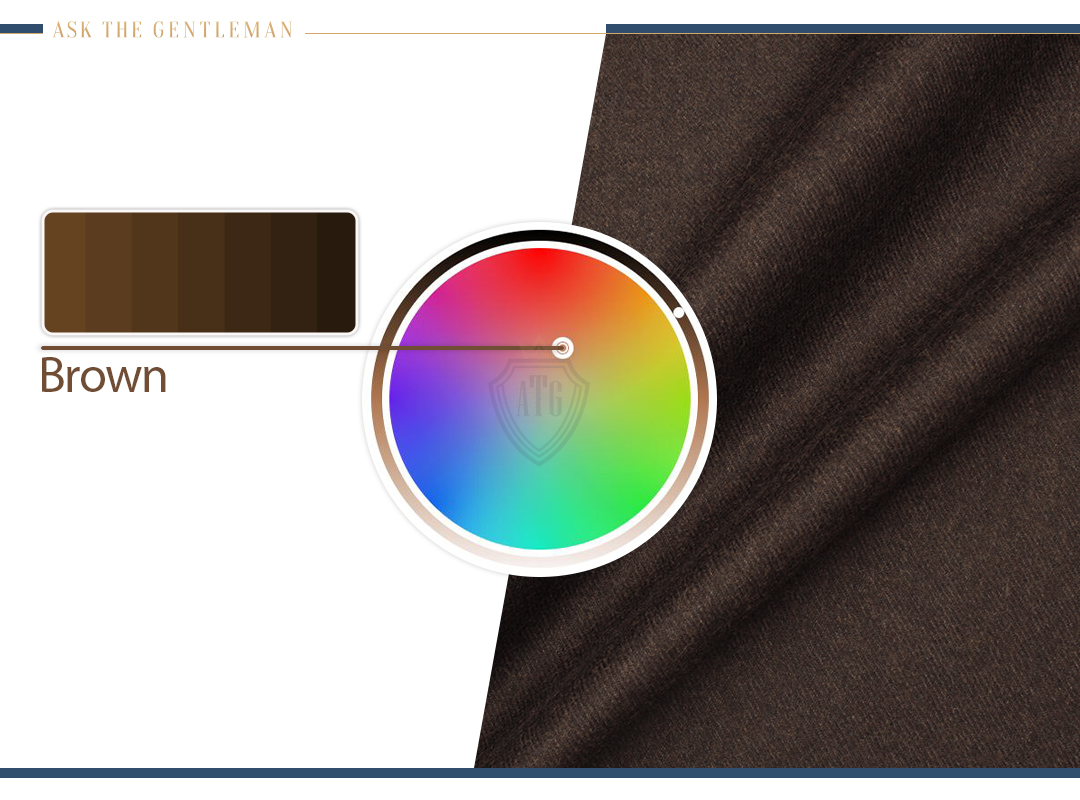 More importantly, brown suits go exceptionally well with fair complexions.
You can give off quite a sophisticated and sleek look with a well-fitted brown suit.
However, this suit color is both vibrant and energetic. Therefore, it's best to avoid it in fully formal settings.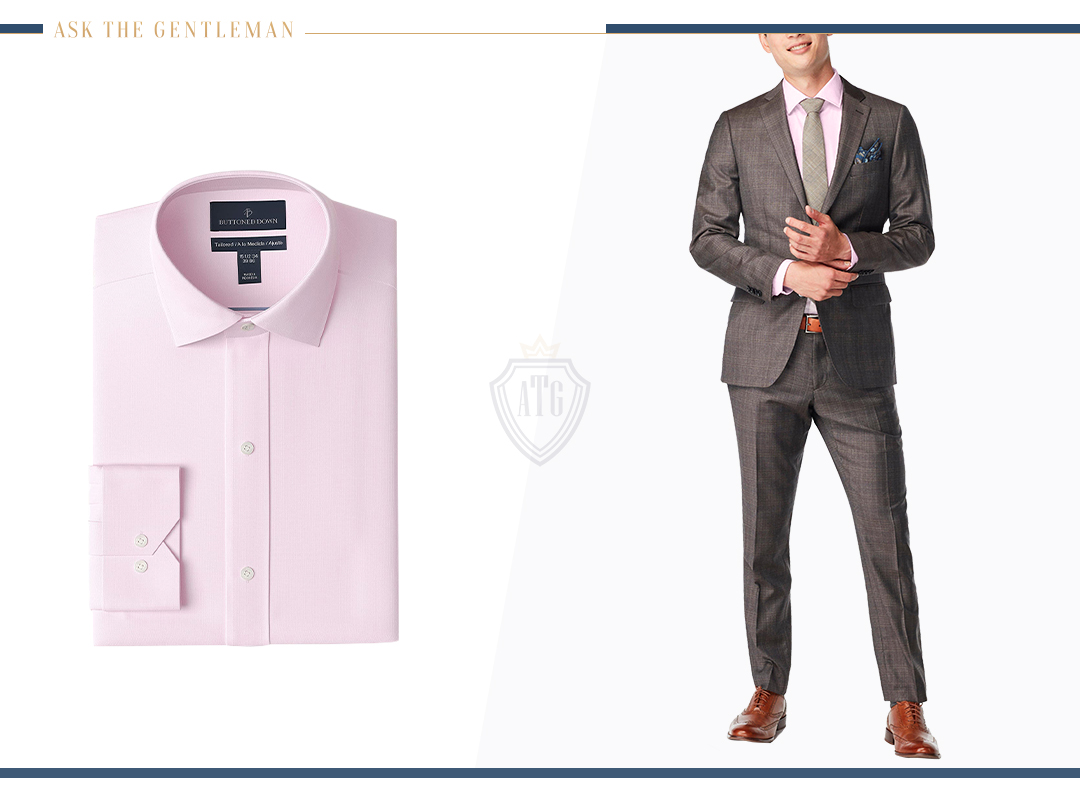 Needless to say, it is a fairly safe option for semi-formal or business casual outfits.
You don't need to do much to master a brown suit to top it all.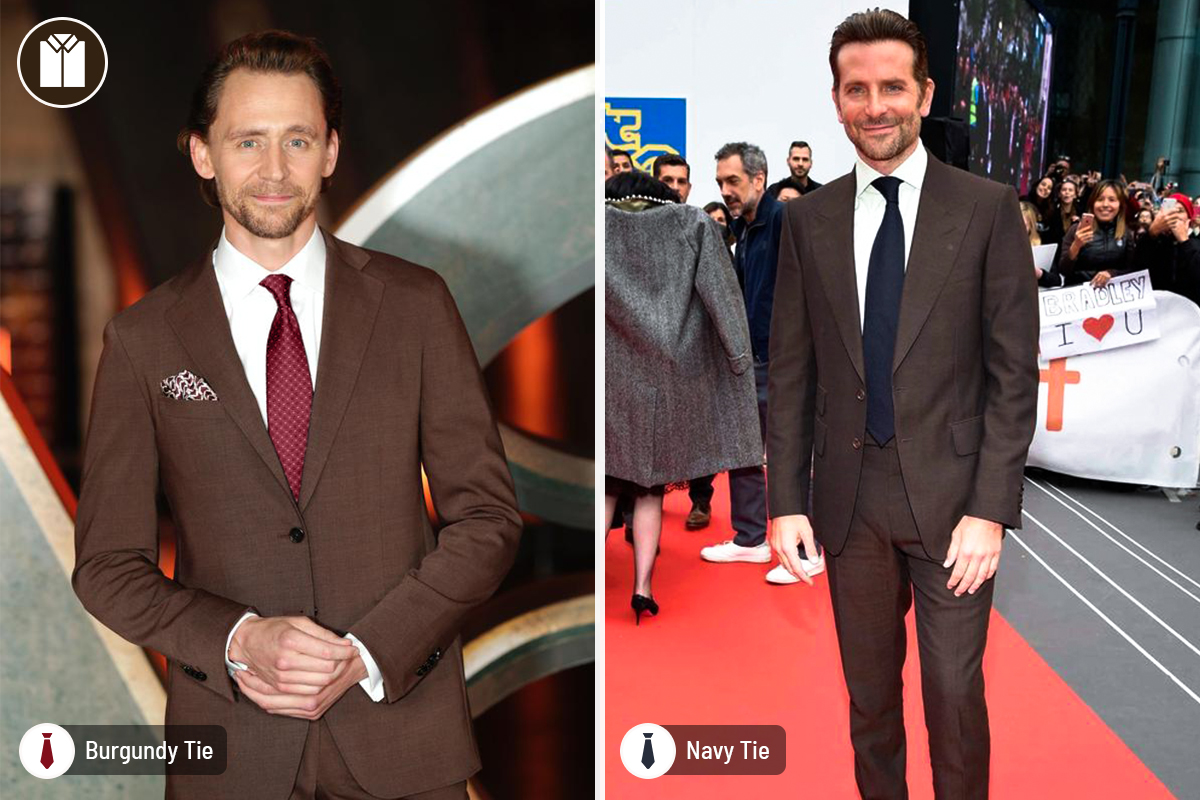 It can be easily paired with a pink, blue, or white dress shirt and even unorthodox colors such as mint green or salmon for a basic look.
Maroon Suit
A maroon suit is for all those who are daring enough to stand out with an unconventional color.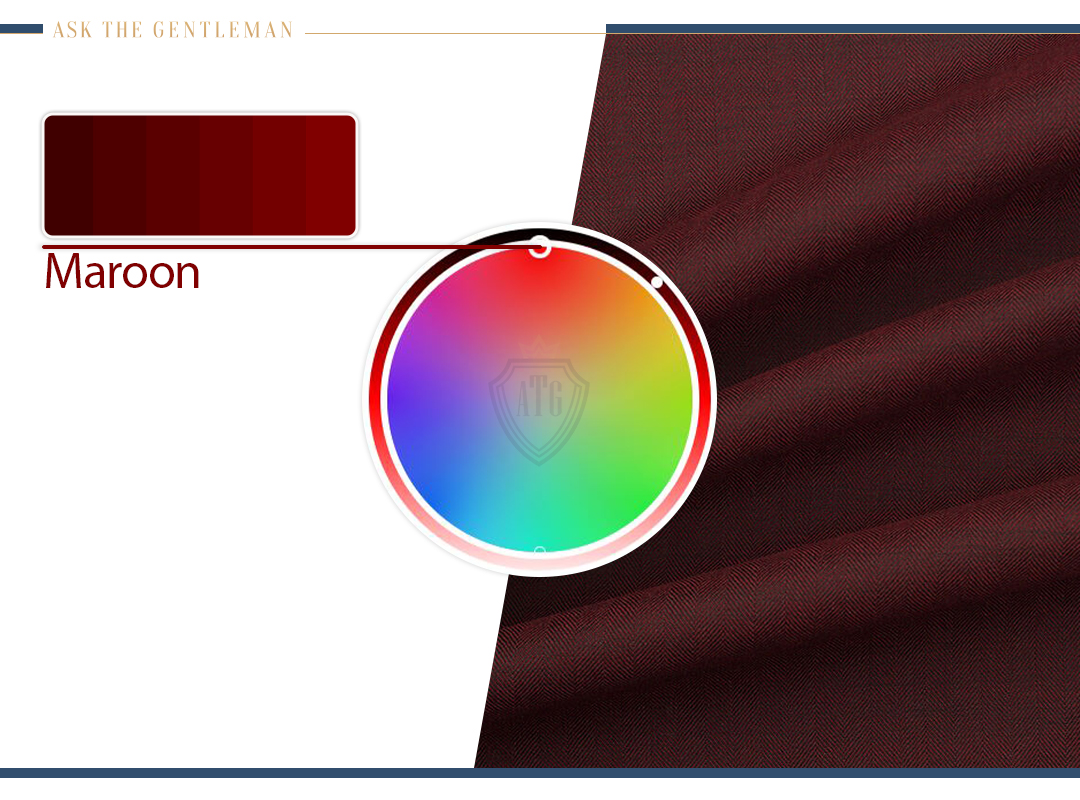 As for the shade, it falls on the darker side of brownish red as compared to the purplish hue of burgundy.
This suit color is much more typical than burgundy but offers the same festive vibe.
Only wear a maroon suit if you feel bold and trust your style choice because it requires confidence.
You can pair it with a crisp white shirt to make the color pop out more.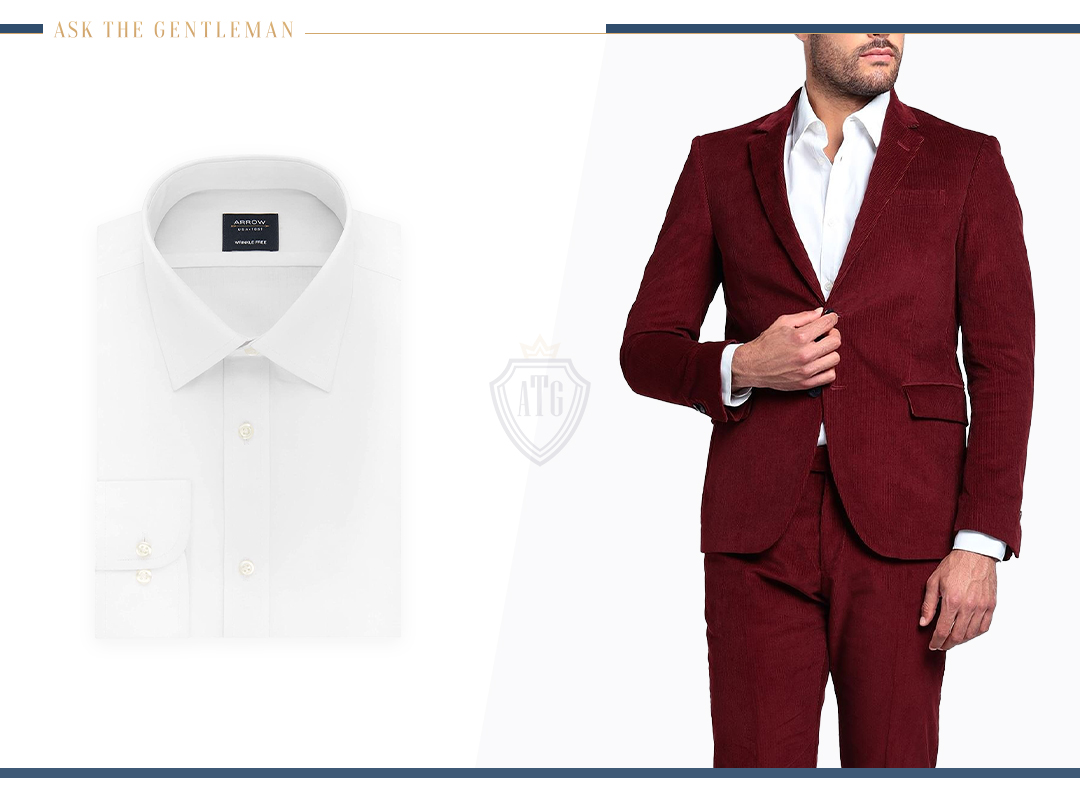 It suits both fair and dark complexions equally well.
Burgundy Suit
The burgundy suit color has more of a purplish shade as compared to the dark red shade of a maroon suit.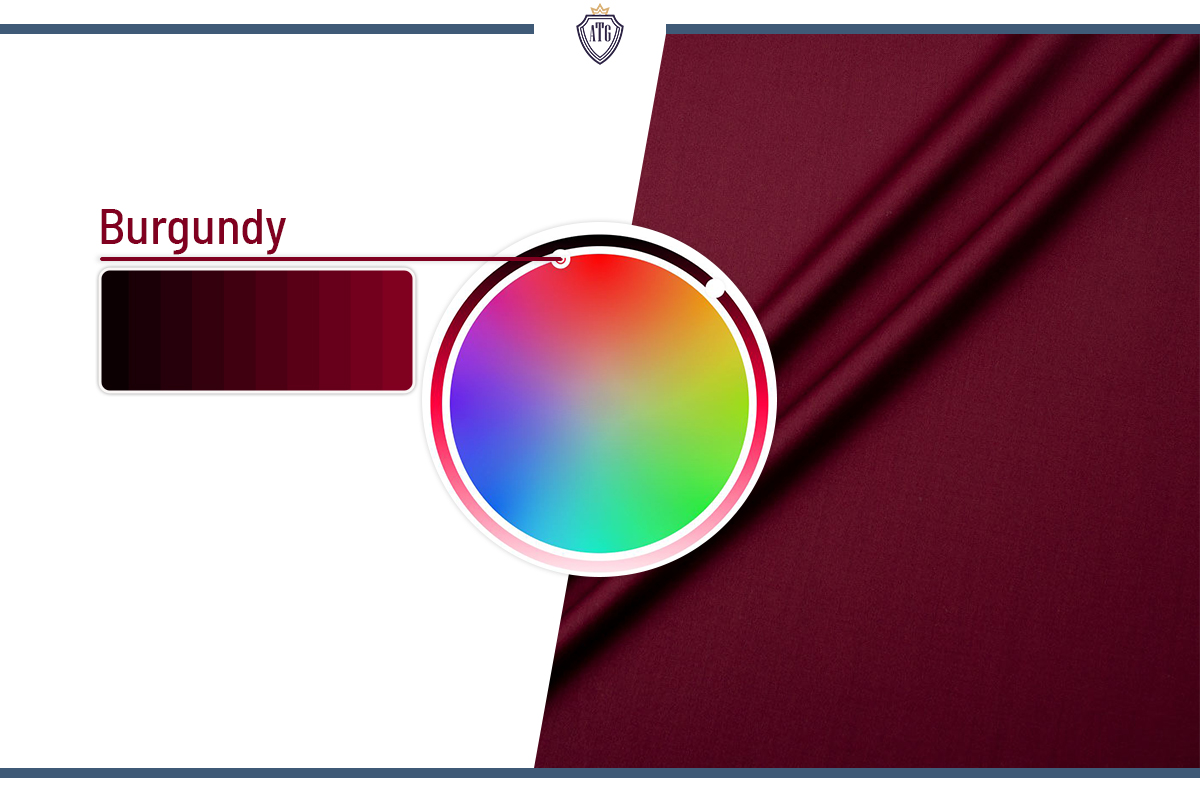 It is a great switch up from the more common black and navy suits.
If you are looking to add a bit of color that is not too flashy, burgundy is the way to go.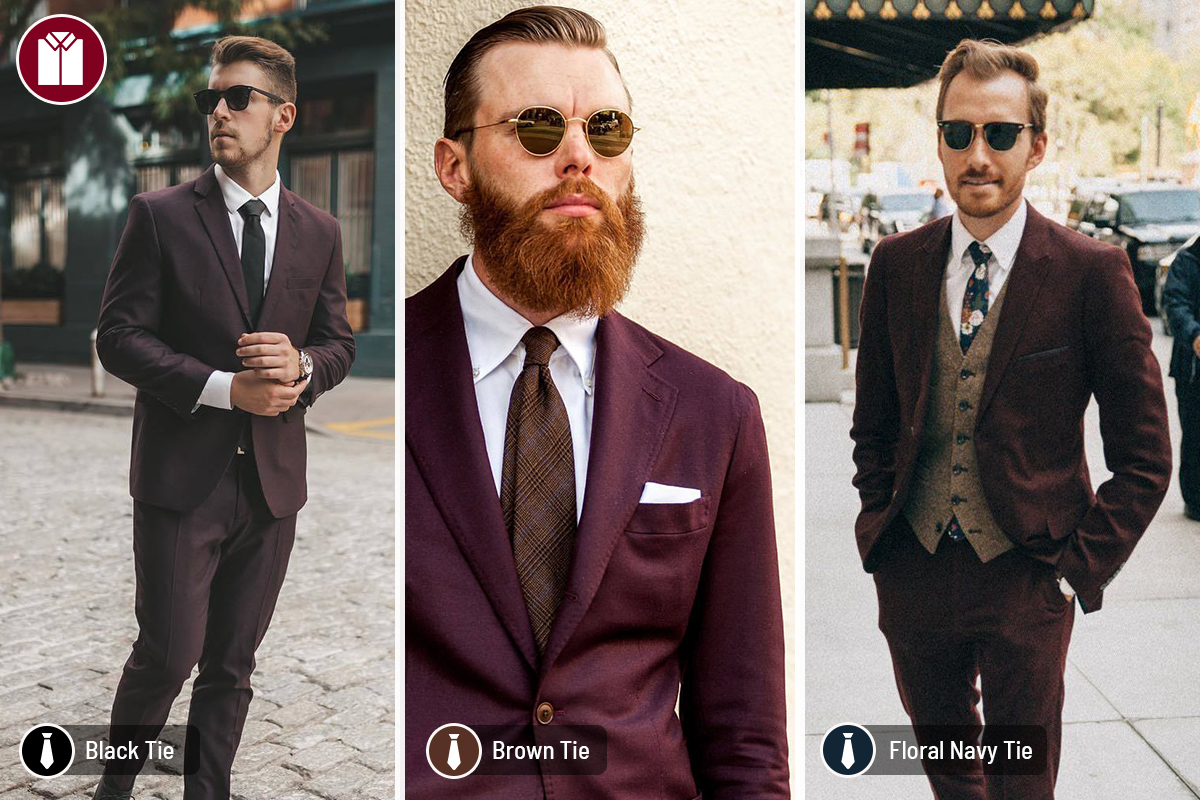 The deep color and purple hue make this an excellent choice for weddings if paired with a classic white dress shirt.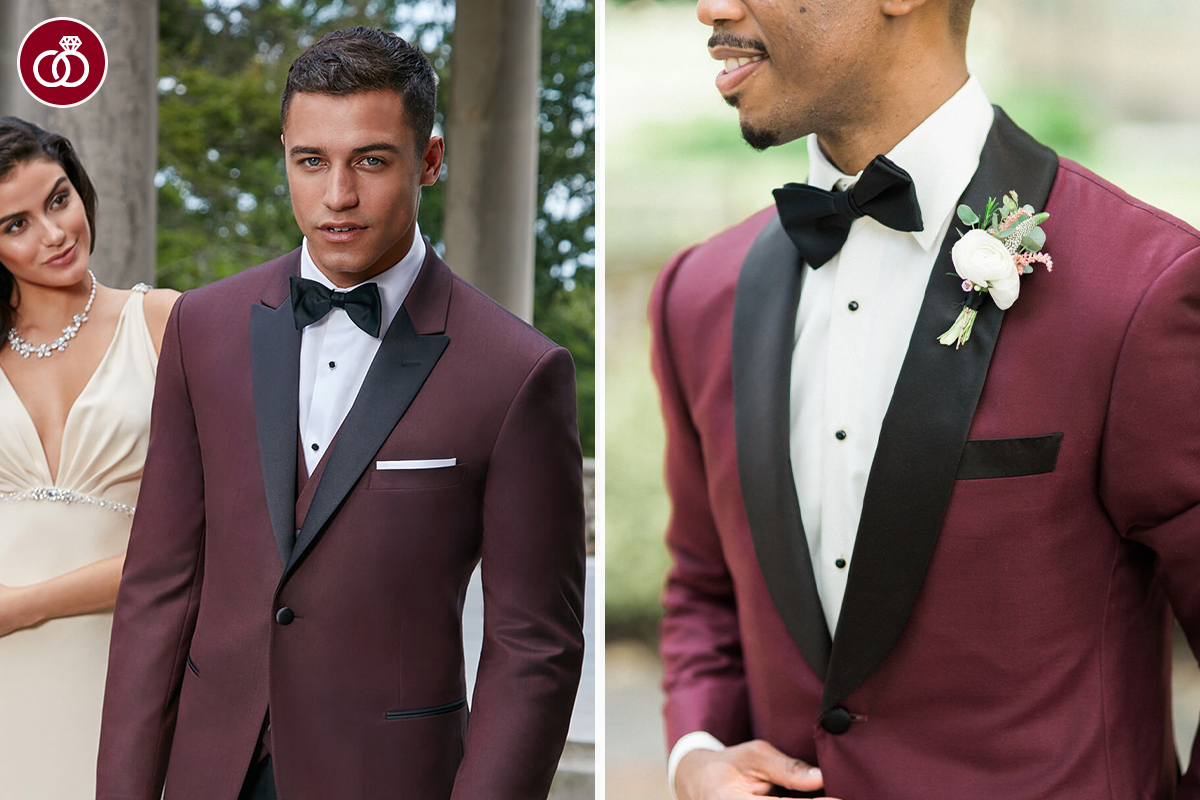 However, you can pop it up a notch by going for textures and patterns if you feel like them.
Olive Green Suit
Anyone who can wear an olive green suit is lucky because it's not everybody's cup of tea.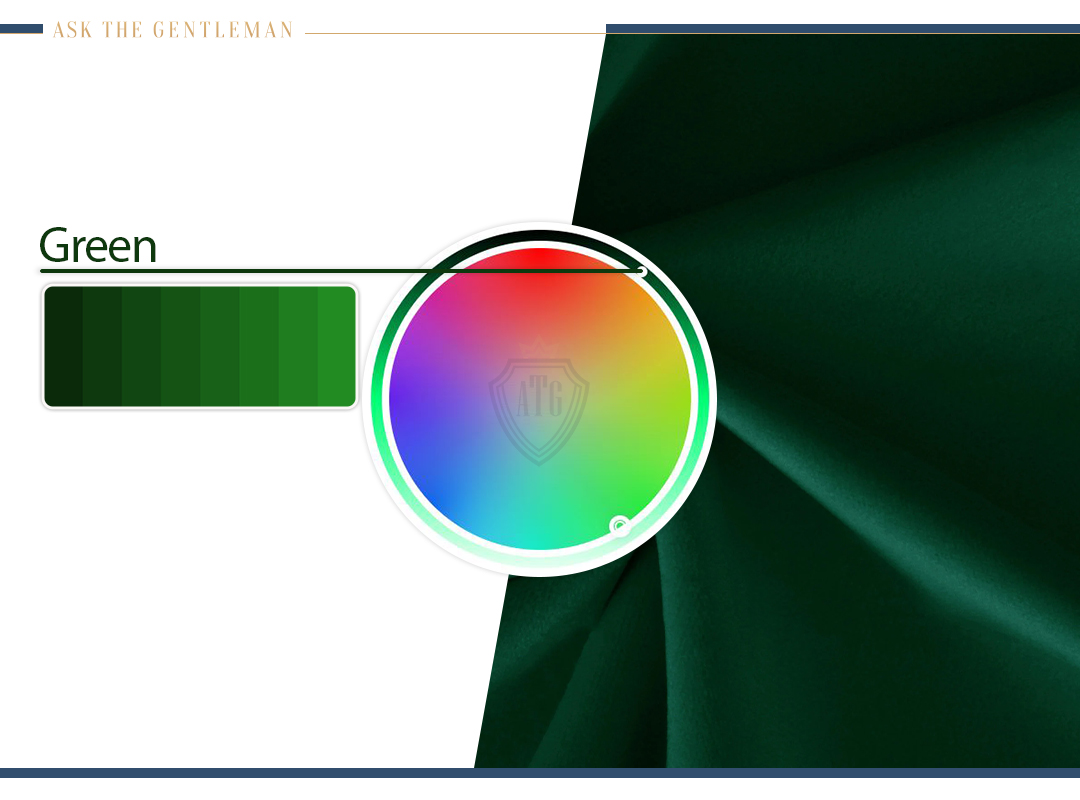 Nevertheless, it will be a great addition to your wardrobe if you can pull it off.
Olive is considered a color of the summer and spring seasons.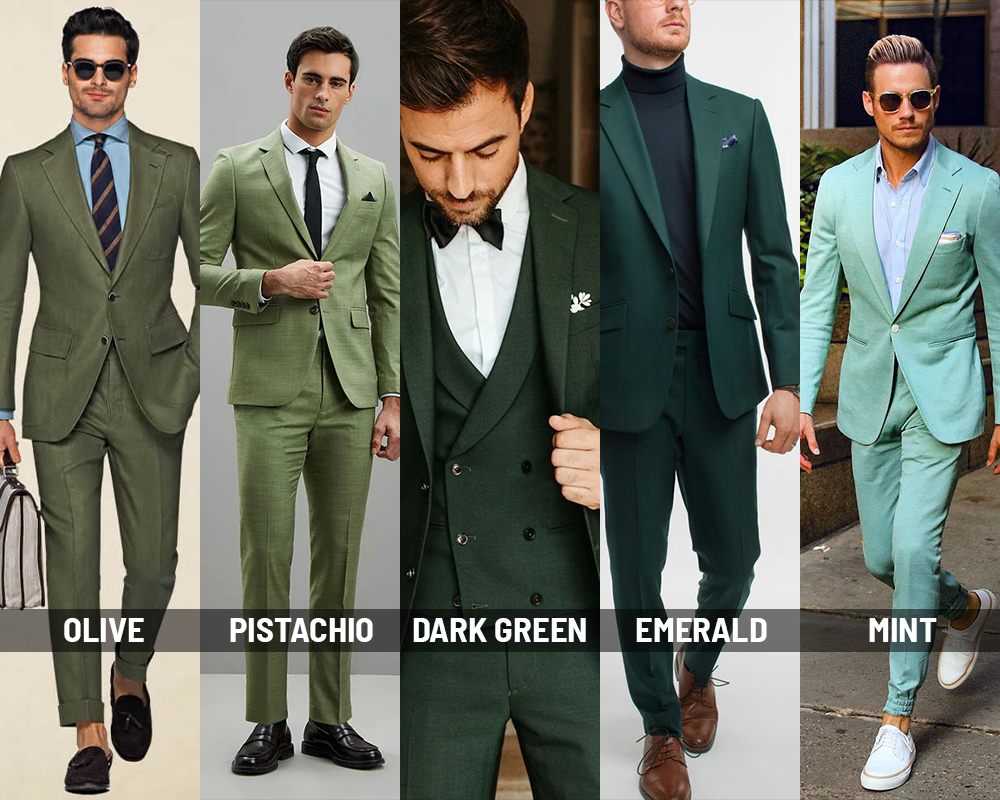 It helps different body types to look equally sleek and elegant.
Unless you are extremely pale, both light and dark-skinned people can rock this shade of green suit.
The classic white dress shirt is the perfect companion for an olive suit offering an excellent contrast balance.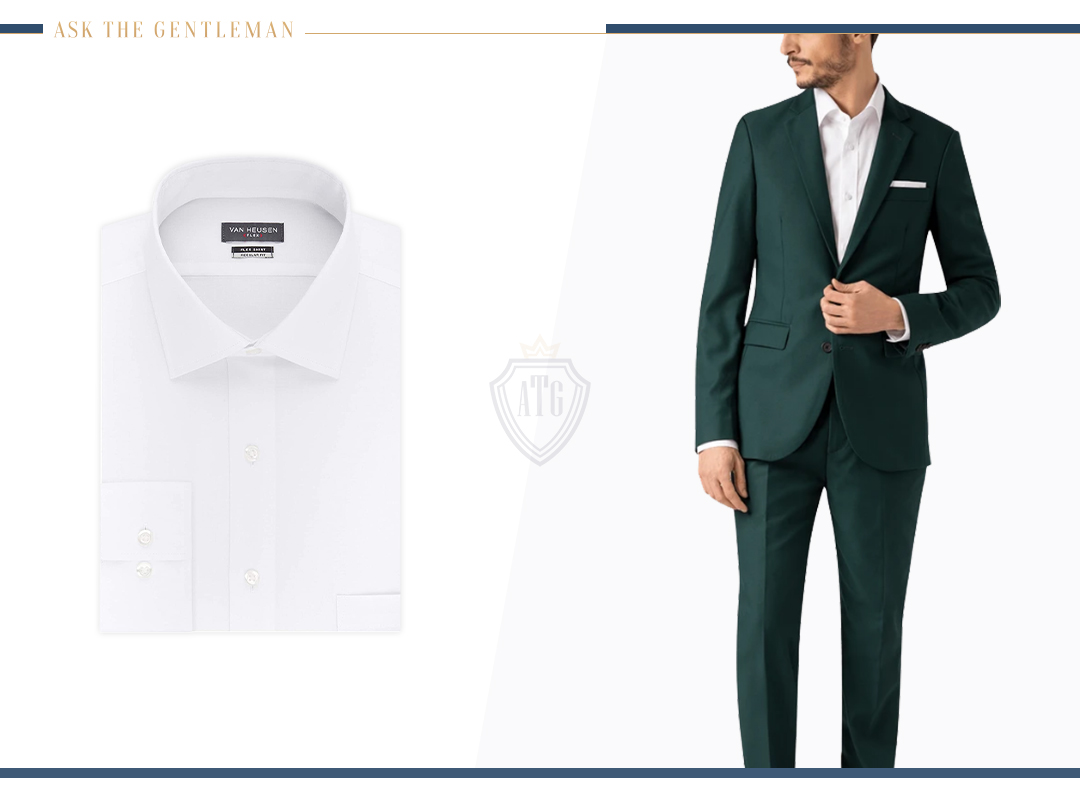 All you need is the perfect tie and shoe combination to complete the look.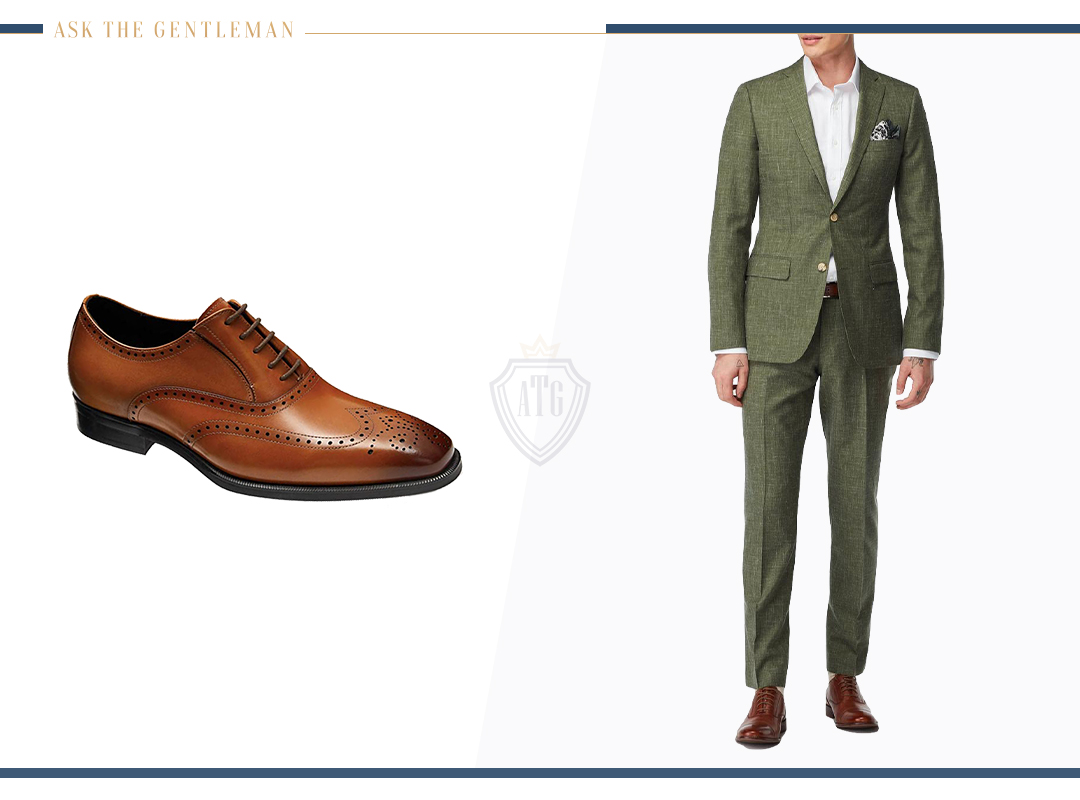 Usually, black or brown shoes are recommended if paired with the right tie color.
Tan Suit
Your suit collection can definitely benefit from the versatility of the tan suit.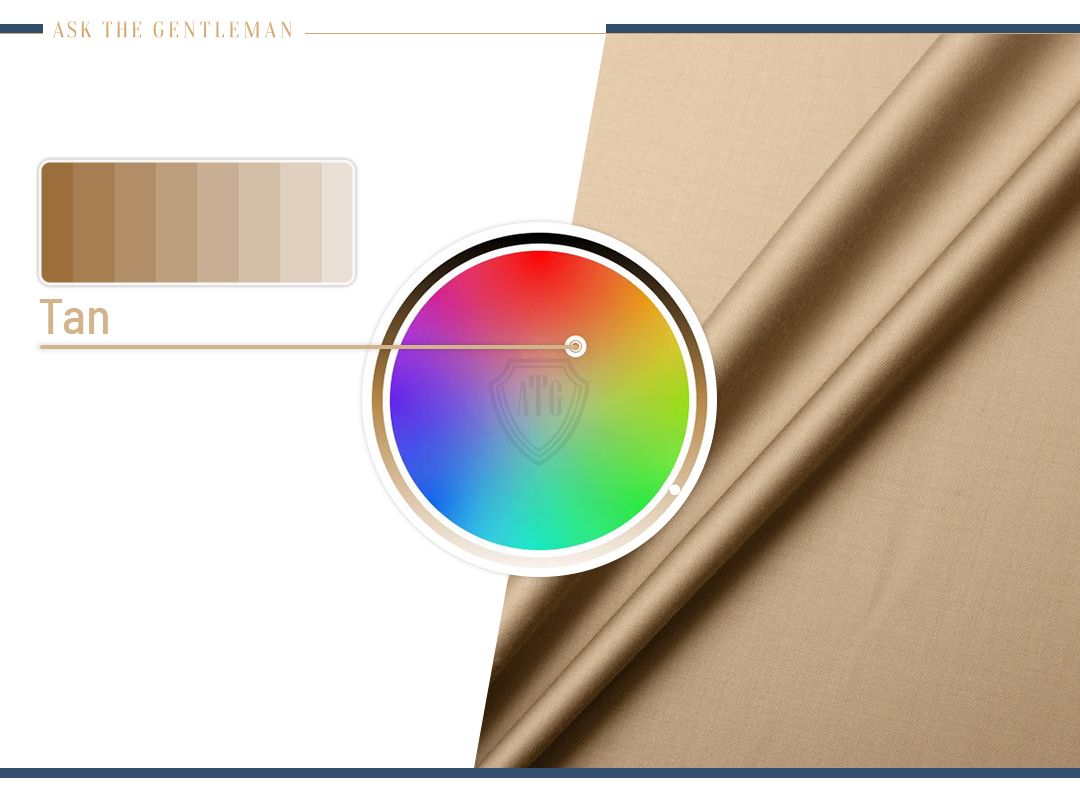 It is a fully casual suit that helps you stand out in warmer climates.
Suit colors like tan are easier to wear because they are neutral shades.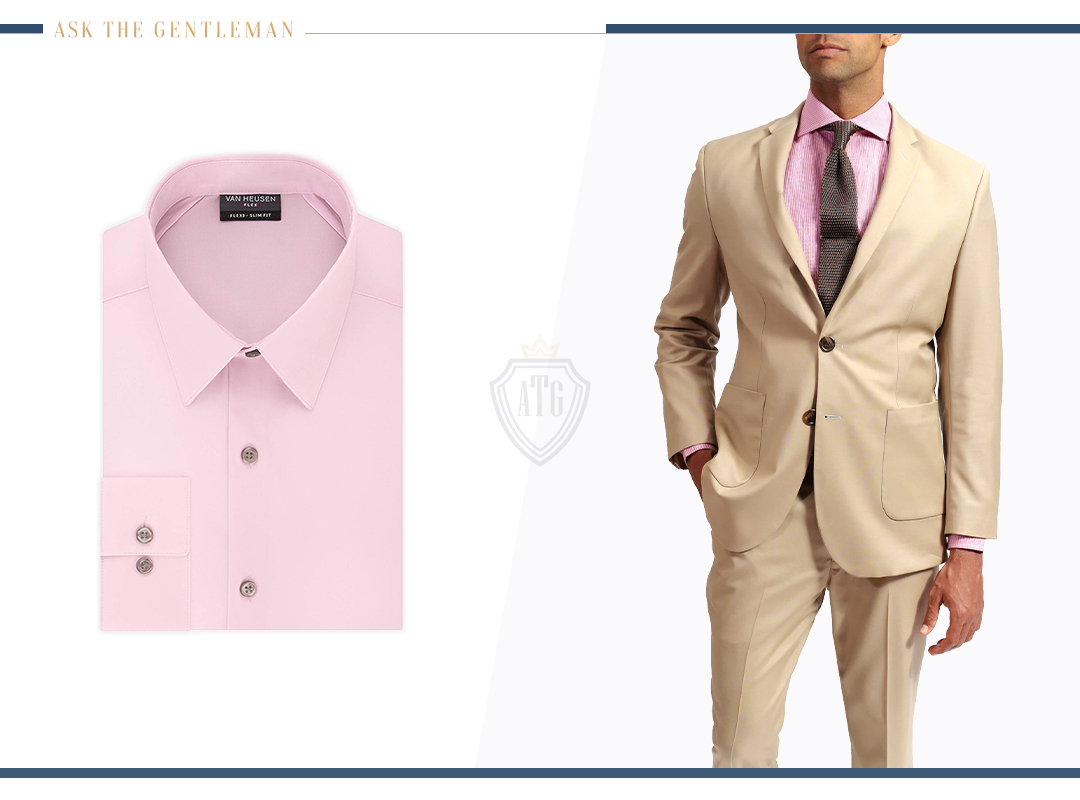 As a result, you can match tan with a wide array of shirt colors.
You can rock the crisp white dress shirt with this suit color, or you can add different shades for a more casual vibe.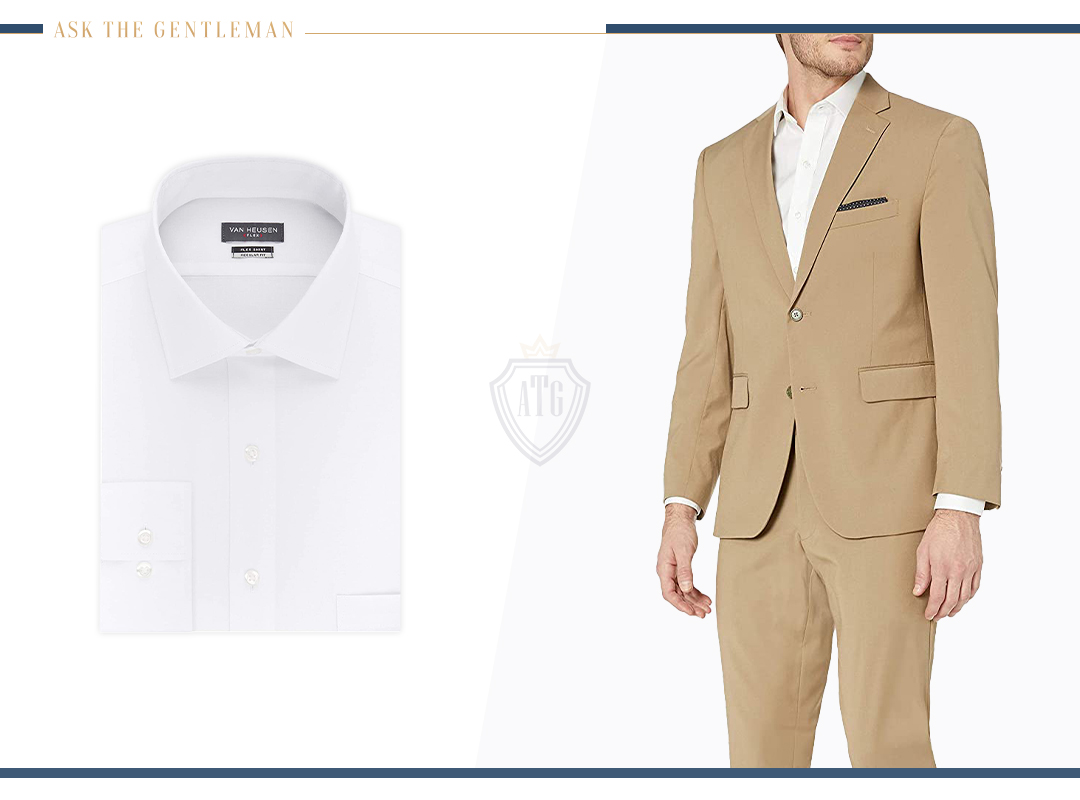 If you add a patterned or textured tie, nobody can stop you from standing out.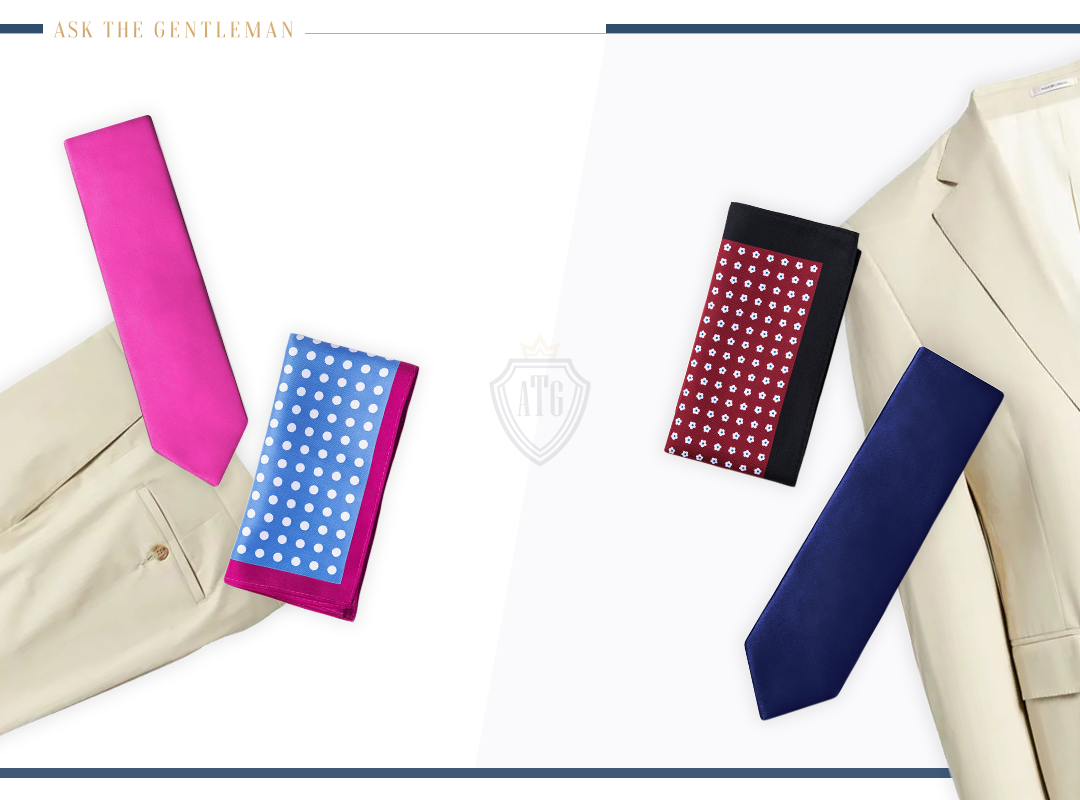 Although tan falls in the same category as brown, you can easily surpass the brown suit if you have the right color combination.
Khaki Suit
The brownish-yellow hue of the khaki suit separates it from the light-brown hues of tan.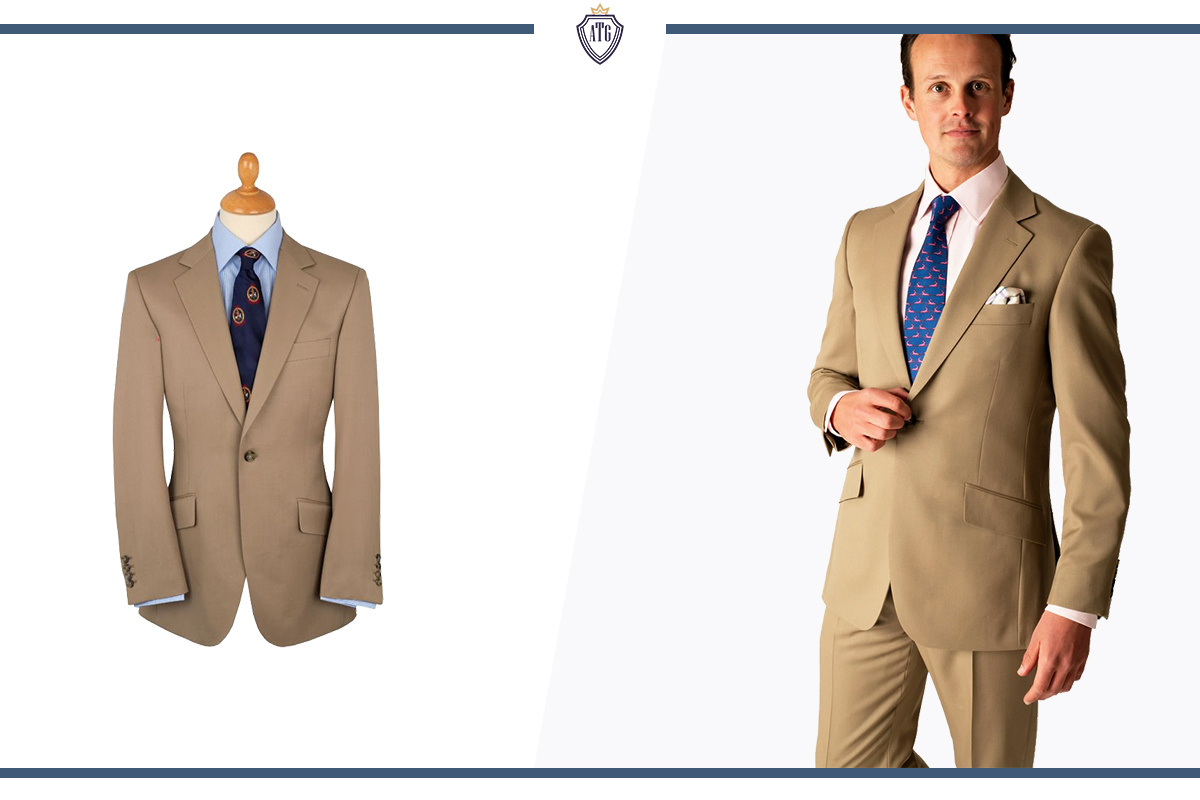 You can certainly stand out with a khaki suit since it is a modish alternative to standard suit colors.
The first key element to acing a khaki suit is to get the fit right.
Be mindful of your skin tone when deciding between light or dark shades of khaki.
If you are going for a more formal look, I recommend pairing it with a crisp white or light blue button-up shirt.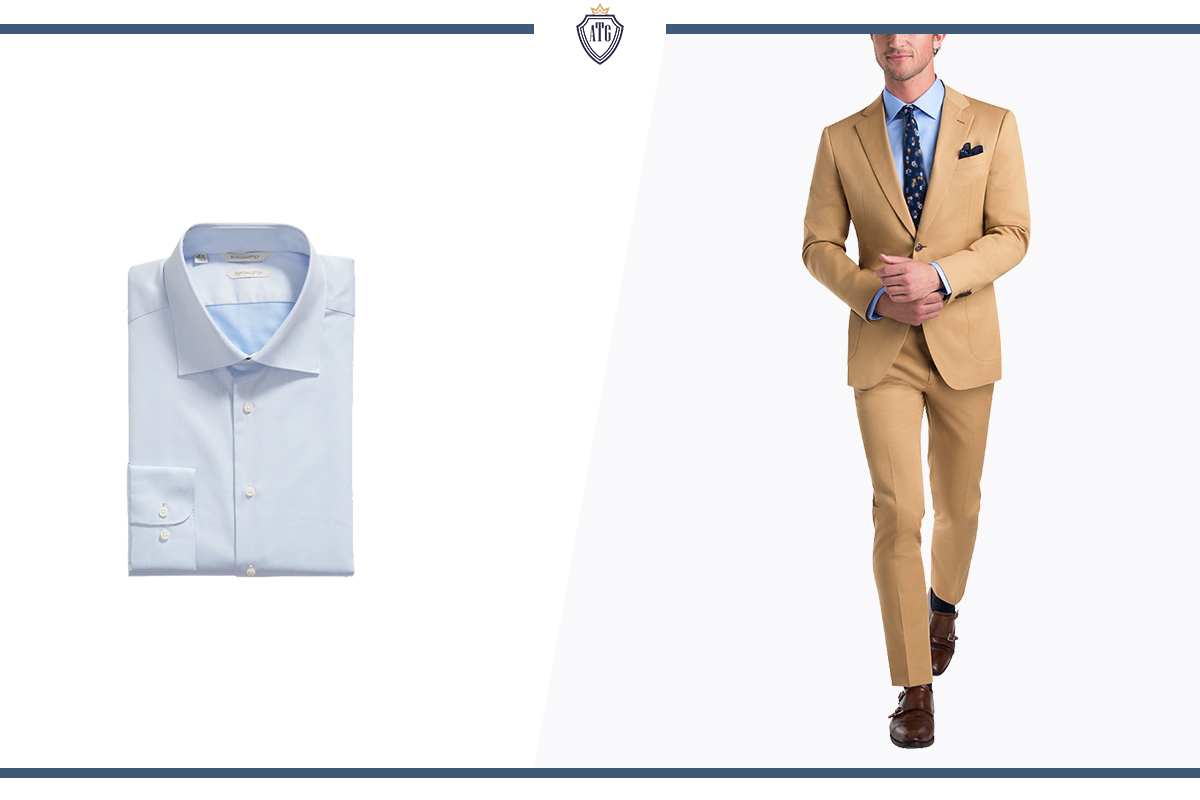 However, khaki can also help pull off a casual look by pairing it with a t-shirt, preferably white.
Throw on a pair of oxford leathers in black or brown to keep up with the sophistication of khaki.
Navy or dark blue ties work like a charm with this color.
Beige Suit
Beige isn't a typically vibrant suit color. But it does not get enough credit for its versatility.
So, if you are updating your wardrobe, keep the beige suit on your list because it comes with unlimited possibilities for customized looks.
As a rule of thumb, the lighter the suit color, the less formal it is.
So, as a result, only go for beige if you need a suit for a more laid-back look at casual events.
The creamy color offers a neutral look that allows you to pair it with several colors.
As a result, you can easily rock it in tropical climates and warm weather conditions.
If worn with the right shirt color shade, a beige suit can even work well for a summer wedding.
White Suit
The last suit color on the list is white, and it's last in line for a reason.
Working with a white suit will be difficult unless you are a high-profile celebrity personality.
This suit color is not for everyone because it draws lots of attention and often comes off as odd.
Nevertheless, it can work like a charm if you have to follow a dress code or need everyone's attention for an important presentation.
However, it is not a good suit color choice for everyone.