It's never too late to learn the ropes of how to wear a suit like a gentleman.
Once you know how to dress up like a pro, you can break every men's suits book rule.
So even if you're not hitting the red carpet anytime soon, donning a suit will make you look dapper and ready for anything.
Basic Rules When Wearing a Suit
You can look like a true mover and shaker when you know the right way to wear a suit.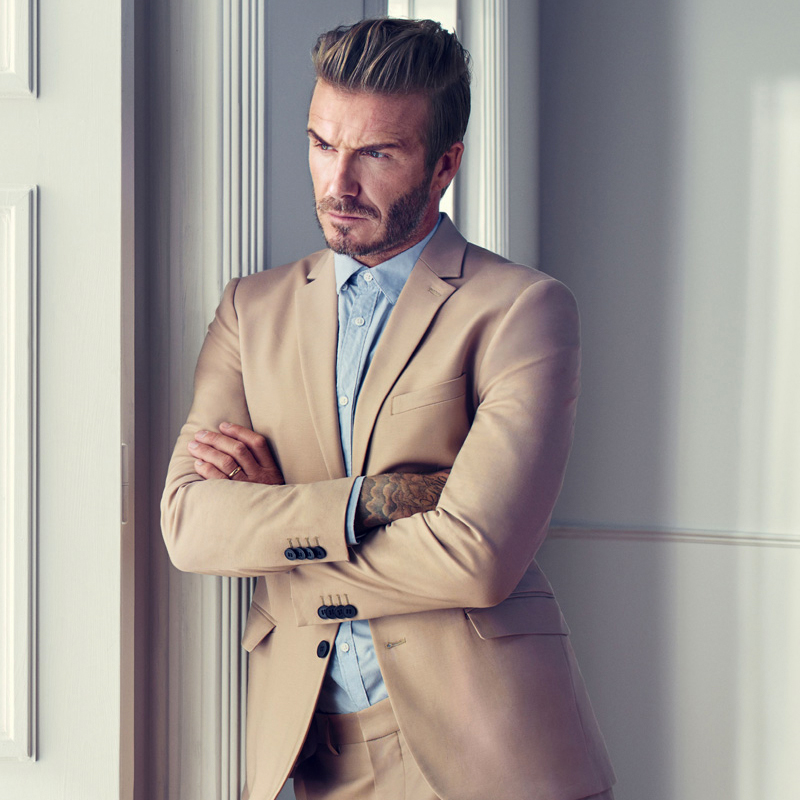 Get off on the right foot by picking the perfect fit, the right suit style, and the cut for your shape.
For example, your suit jacket should include some tapering around your waist, creating a slight hourglass look.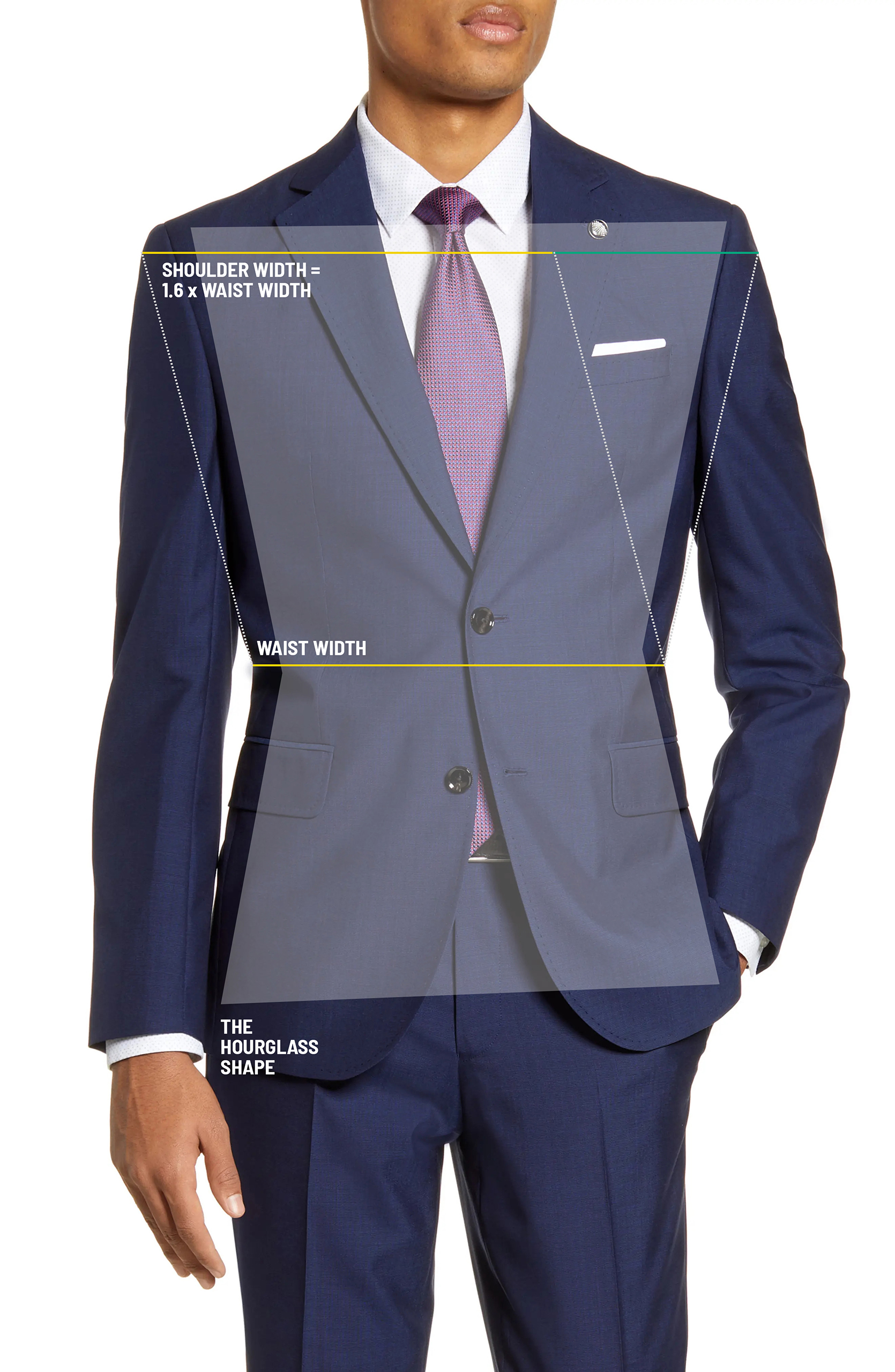 You'll be successful at this if your jacket waist measures half the width of your jacket's shoulders; this is the ideal proportion.
You may not wear a suit to many places, but knowing these basics can keep you feeling confident whatever your setting.
Never Button the Bottom Button on the Jacket
Most single-breasted suit styles have either two or three buttons; they can have more or less, but two or three are the most common numbers.
No matter how many buttons are on your suit jacket (except for one), always leave the bottom one undone.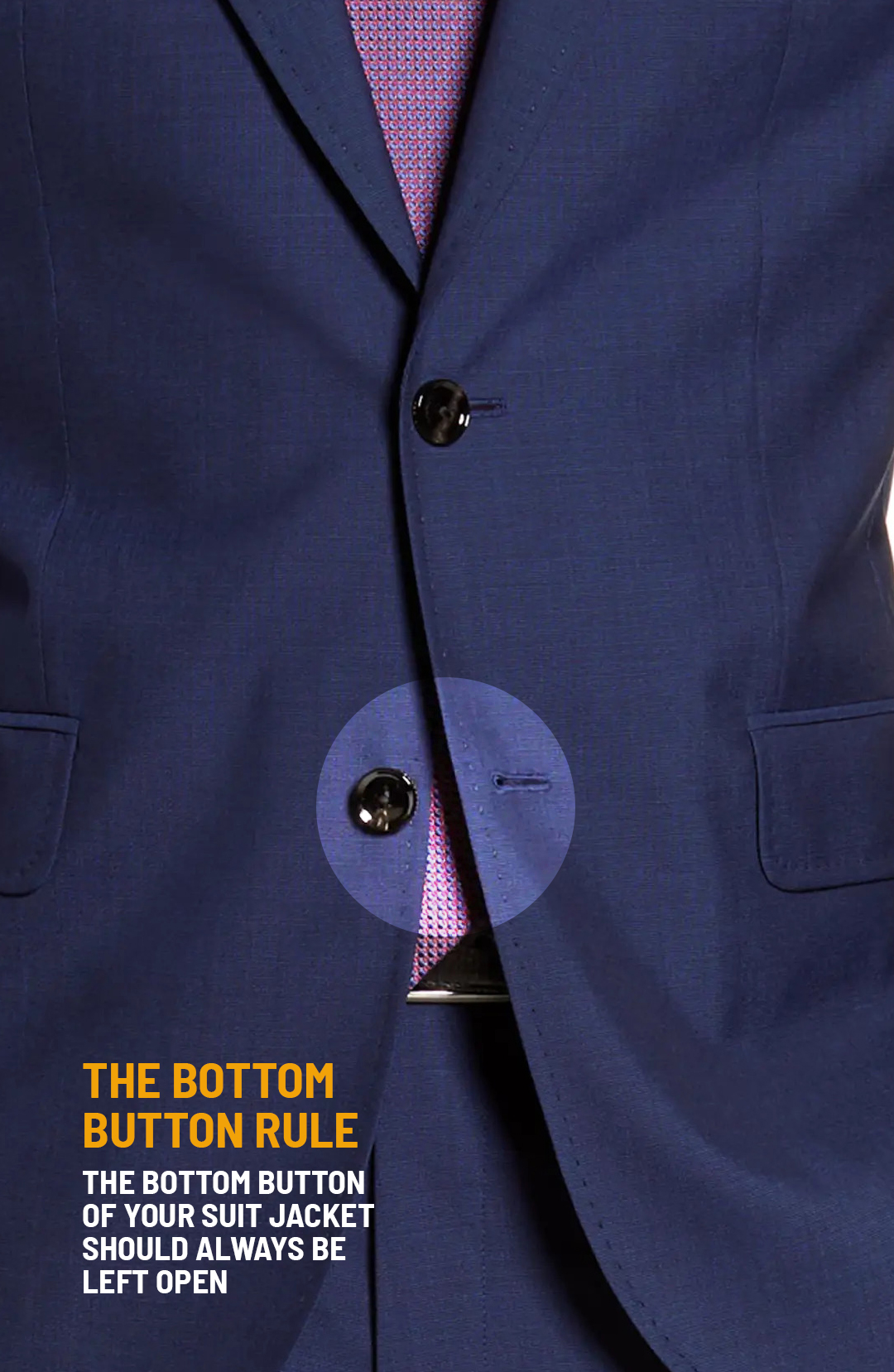 For example, when you wear a suit jacket with two buttons, always fasten the top button when standing, and leave the bottom one open.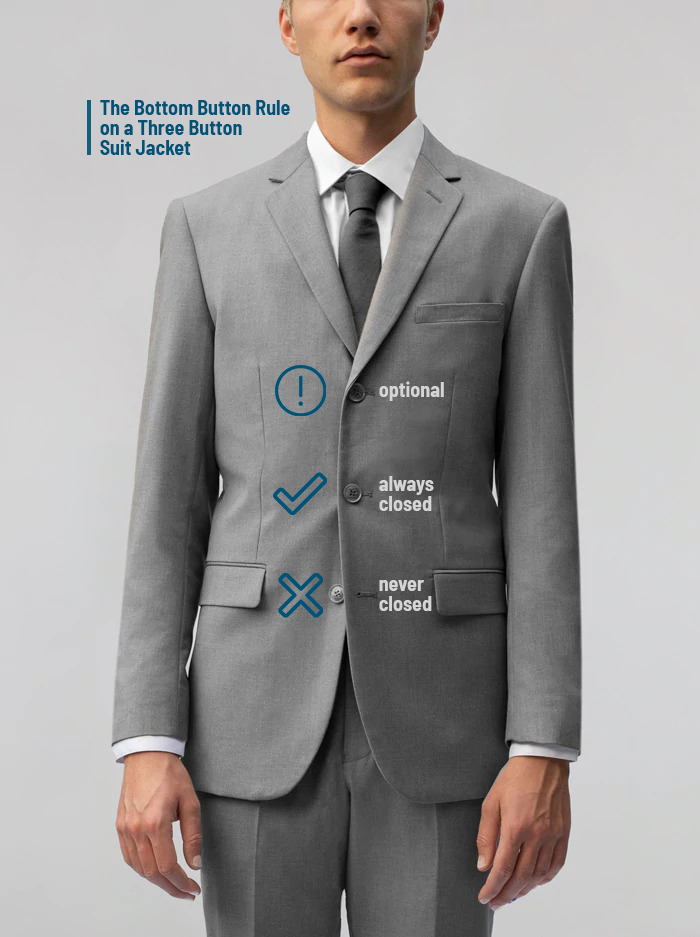 On a three-button jacket, the middle button must always be buttoned when standing, the bottom one must always be unbuttoned, and the top button is the wearer's choice.
Unfasten the Suit Jacket When Sitting
When sitting, always unbutton the entire suit jacket.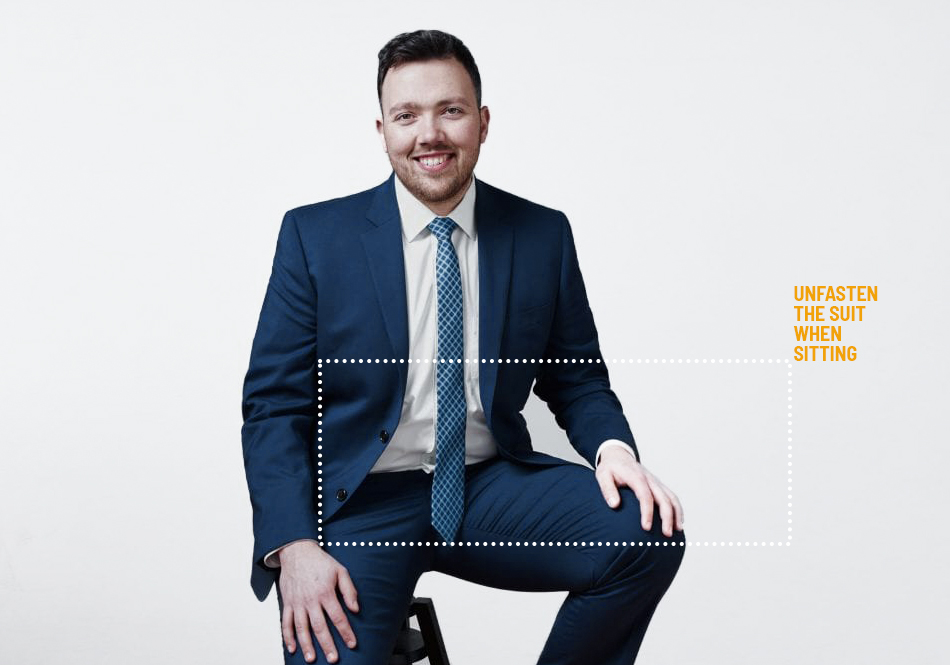 If you leave it buttoned, your jacket will rise up and puff awkwardly, creating a gap around the chest.
When you leave it open, your jacket panels hang loose at your side, creating a more natural look. This also feels less constricting, allowing you to relax.
Consider the Suit Fabric
Your suit's fabric directly influences your suit-wearing experience.
Natural suit fabrics, like wool, are insulating, keeping you warm in winter.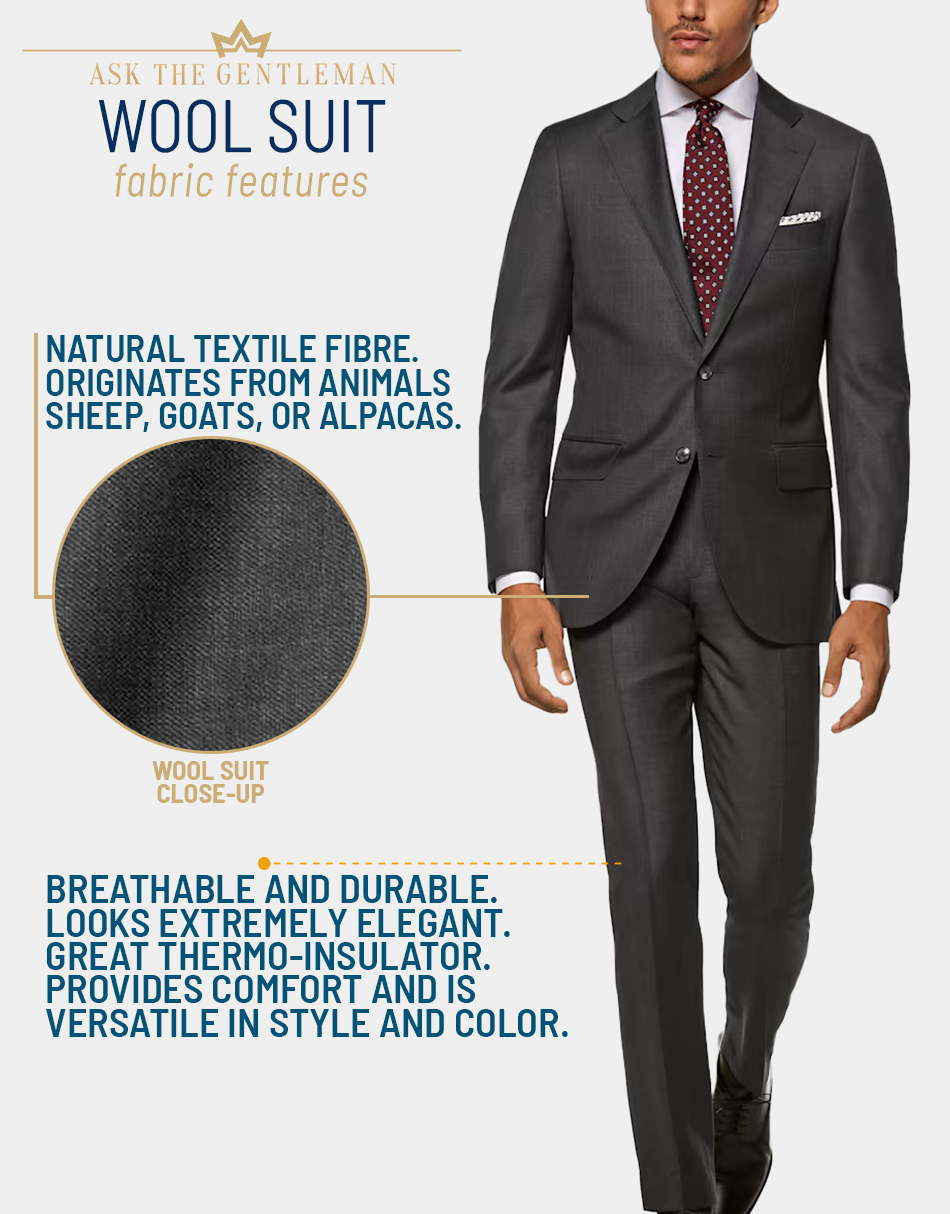 However, you won't overheat because the fabric is also breathable, allowing air to circulate between your body and the suit.
Less heavy natural fabrics like linen, cotton, and seersucker aren't as insulating but still breathable, making them ideal summer suit materials.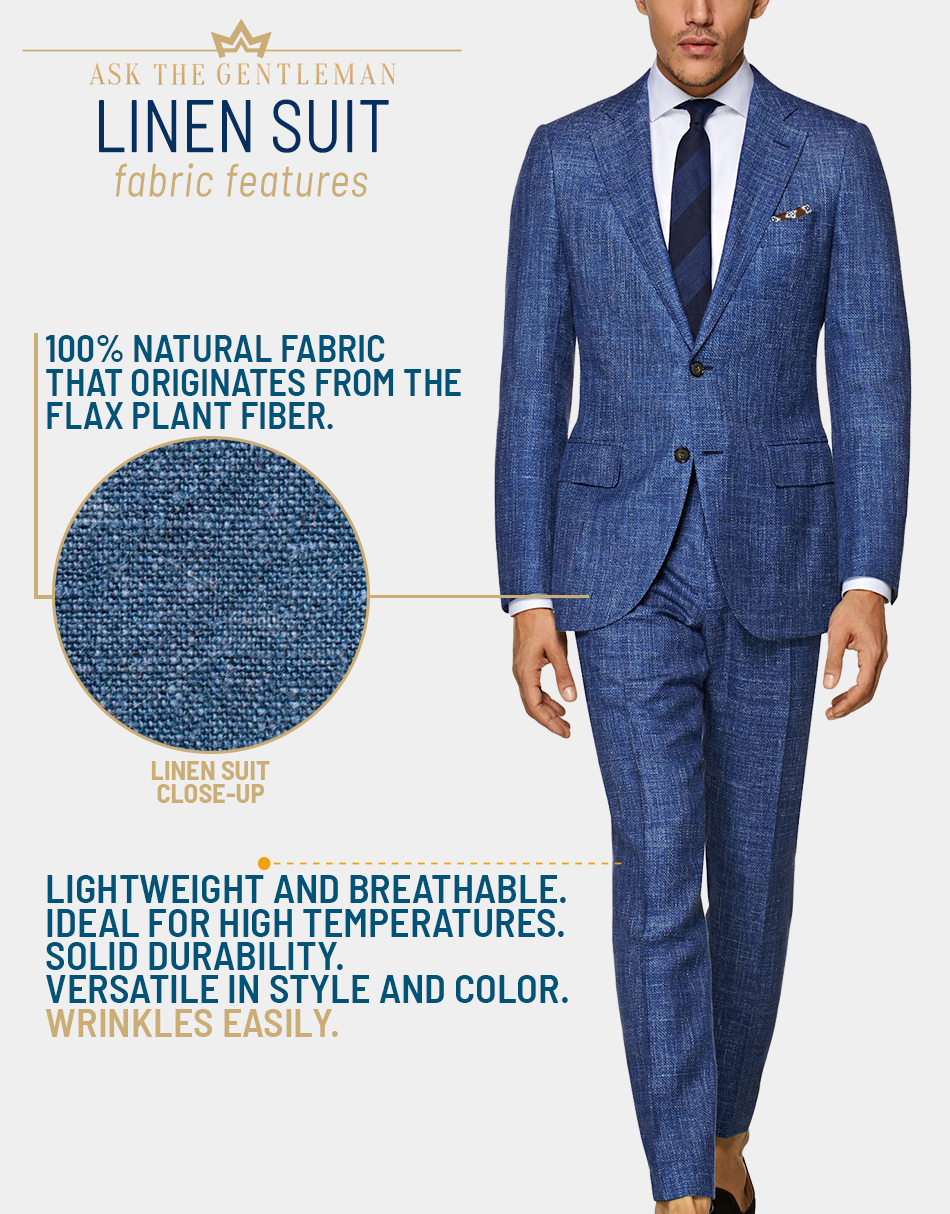 Synthetic fabrics make you sweat and don't look as refined, so avoid these when buying a new suit for the first time.
Many have a cheap appearance, thanks to their excessive sheen.
The Suit Should Fit Perfectly
An ill-fitting suit will sink your entire style, even if everything else is perfect.
A well-fitting suit has a precise sleeve length; your jacket cuff should end at the bottom of your wrist, leaving ½" – ¼" of your dress shirt cuff exposed.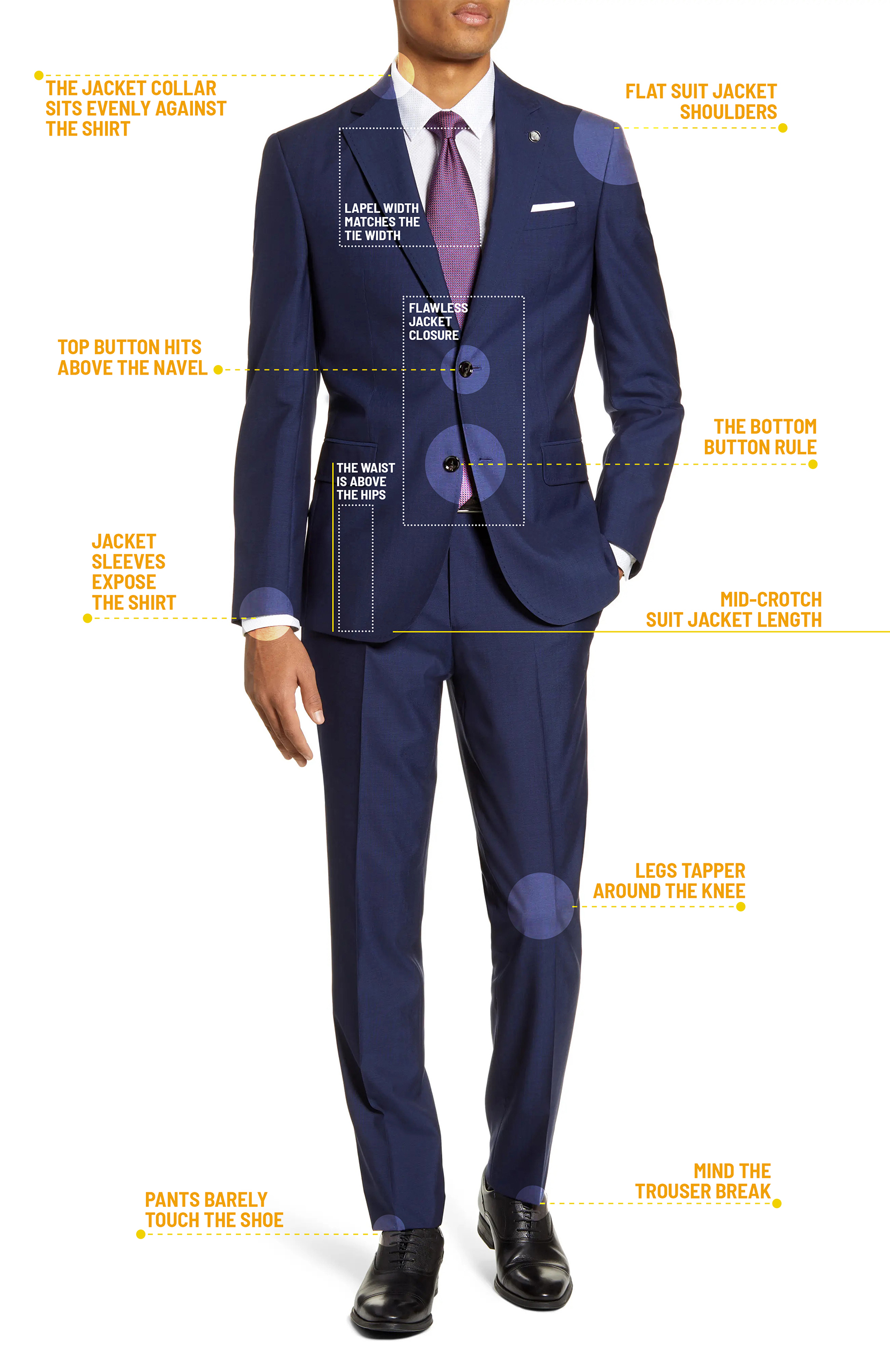 Your jacket's hem should land right around your mid-crotch level, completely covering your backside.
Ensure that your shoulders are smooth, with no bunching or seams hanging over your shoulder's edge.
Your pants should be a proper length, just brushing the top of your dress shoe.
The Suit is Easily Fastened
An suit that can be easily fastened goes beyond feeling comfortable; it looks far more attractive than a suit that's too tight or loose.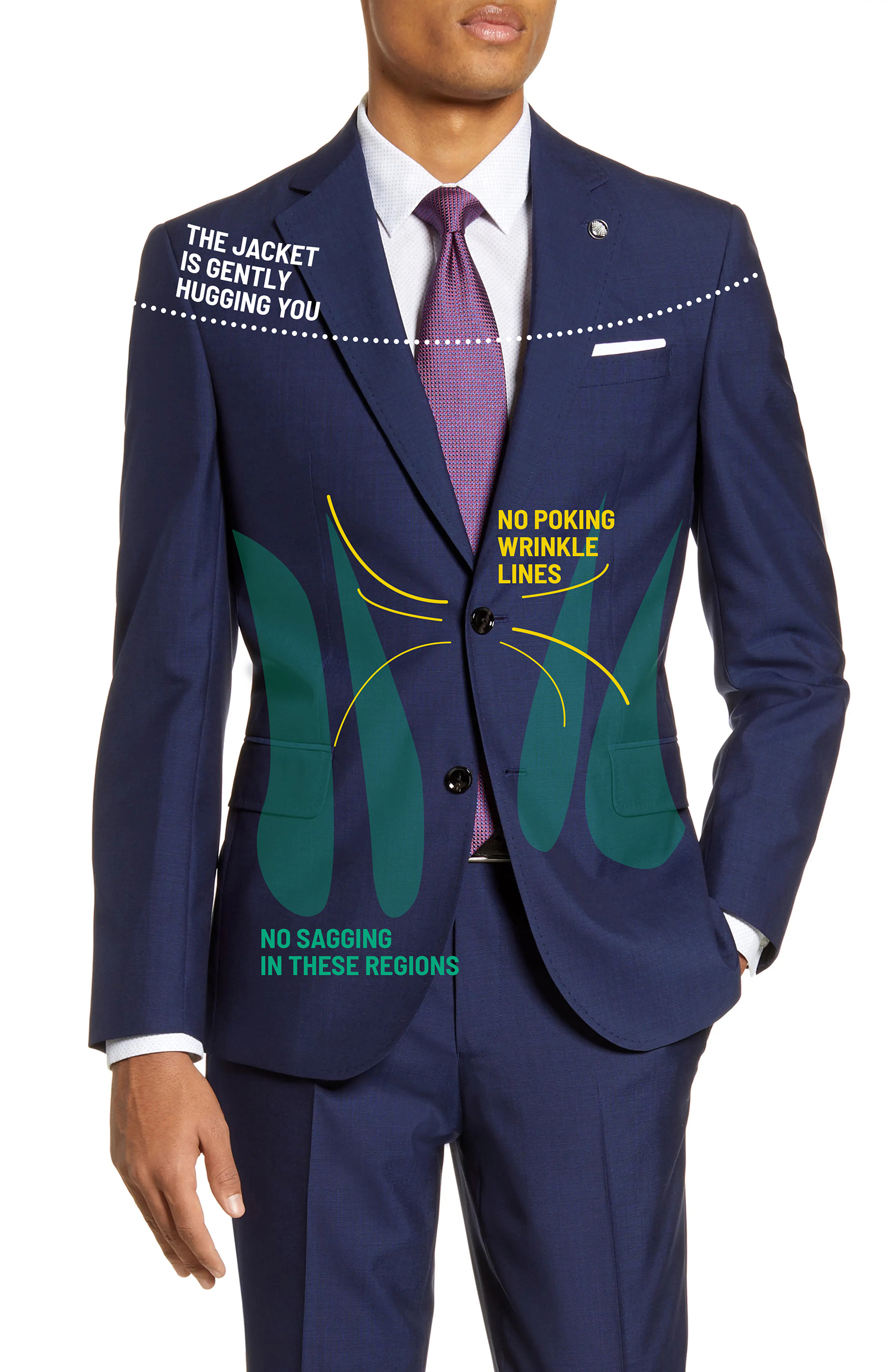 The suit jacket needs to feel slightly snug. There should be no poking or wrinkle lines when the jacket is buttoned.
On the other hand, a well-fitting buttoned suit jacket should not sag or hang loosely from the body.
Correct Shoulder Pads End
The shoulders of your jacket are a significant indicator of how well your suit fits.
Whether your jacket has shoulder padding or not, your jacket must create a smooth and sleek line across the top of your shoulder.
The jacket's shoulder seam must end right at the end of your shoulder tip. If it hangs over the edge, it's too large.
Does the seam not quite make it to the end of your shoulder? If so, the material will pull and create wrinkles.
The Right Jacket Length
The hem of your jacket should be the proper length, ending about one inch above the base of your thumb when you stand with your hands at your side.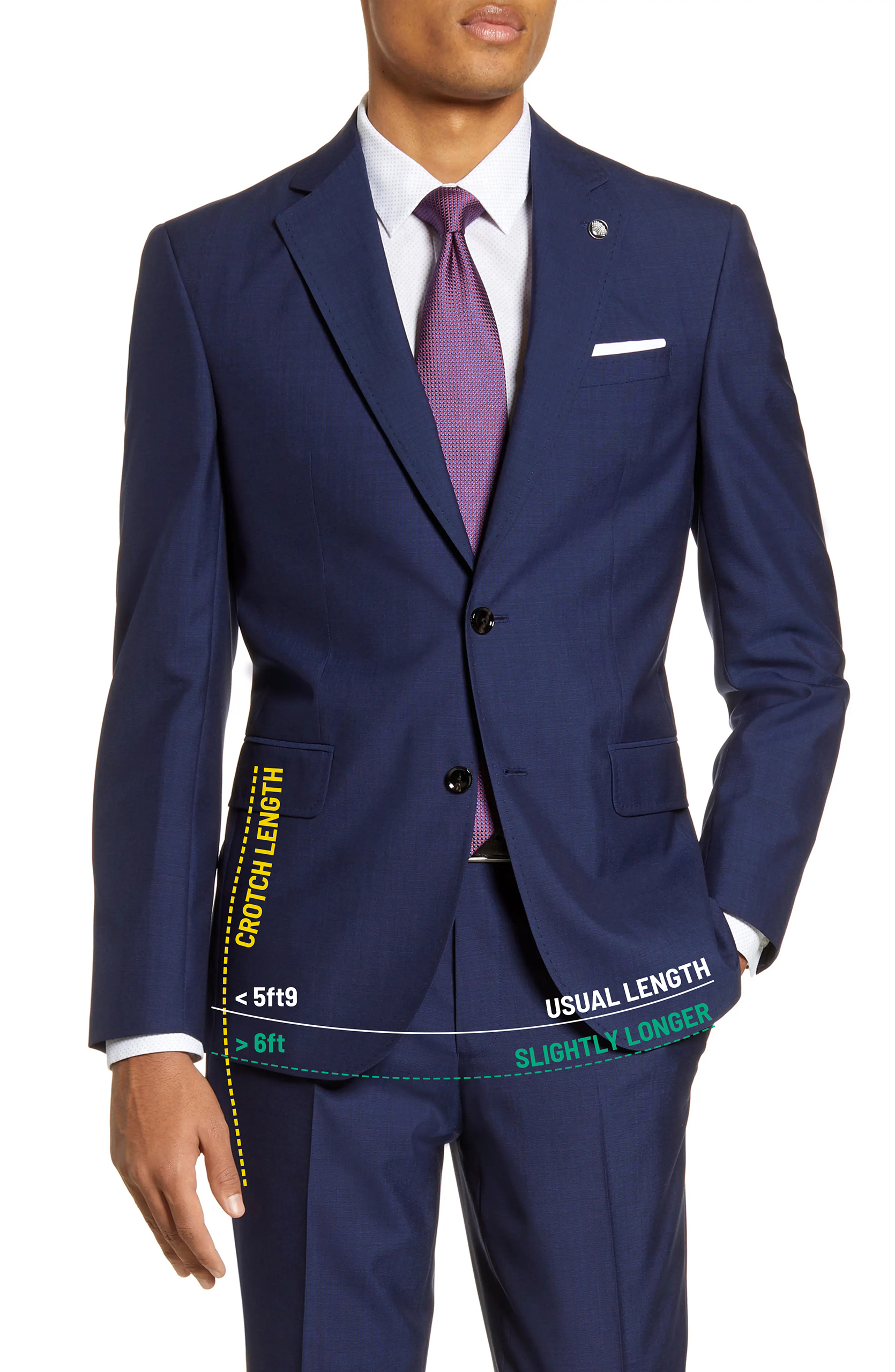 You can also measure it by ensuring it falls to approximately around the mid-crotch level.
This way, you'll know the jacket is long enough to cover the pants zipper and your butt.
Of course, there are suit jacket length variations (short, regular, and long) available since not all bodies are built the same, and each person has different proportions.
The Jacket Collar Sits Evenly on Shirt Collar
Your jacket collar must run smoothly around your dress shirt collar.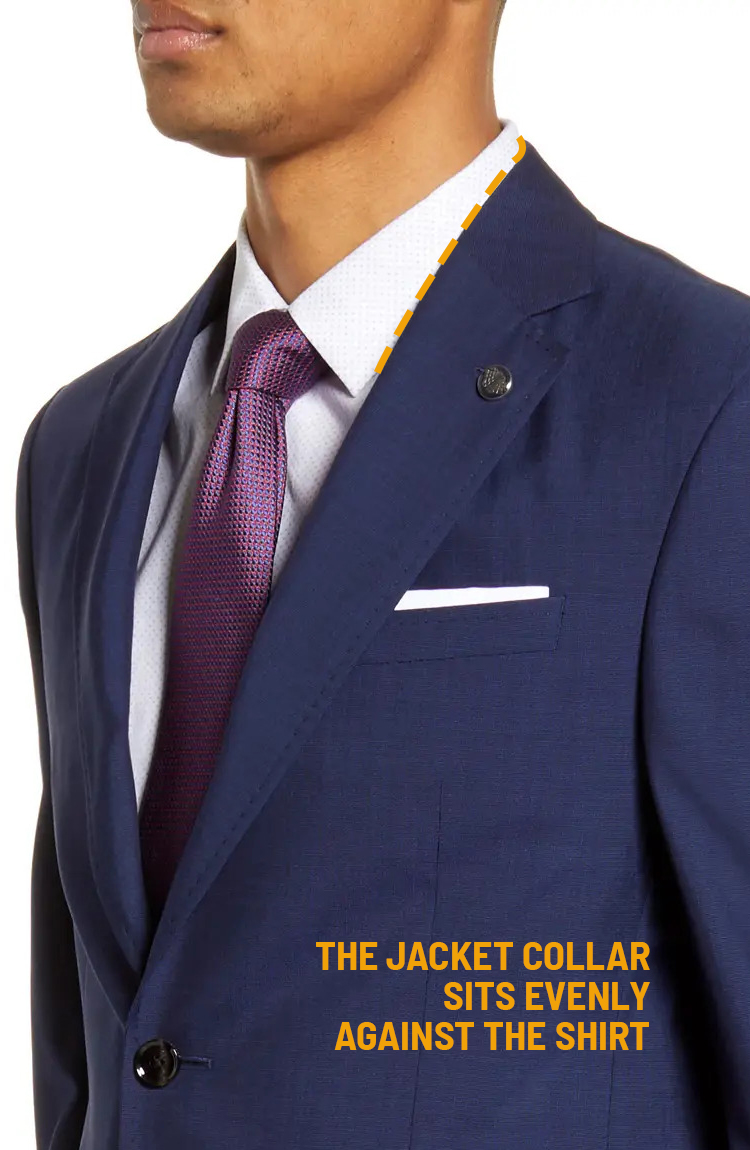 Don't allow any pulling or gapping around your neck.
You can tell that your jacket is too big if you spot any open areas and too small if the collar tugs along any spot.
If you notice either of these signs, adjust the size of your jacket.
Proper Sleeve Length
Your suit jacket's sleeve should end right around the start of your wrist.
Your dress shirt sleeve should be slightly visible under your jacket.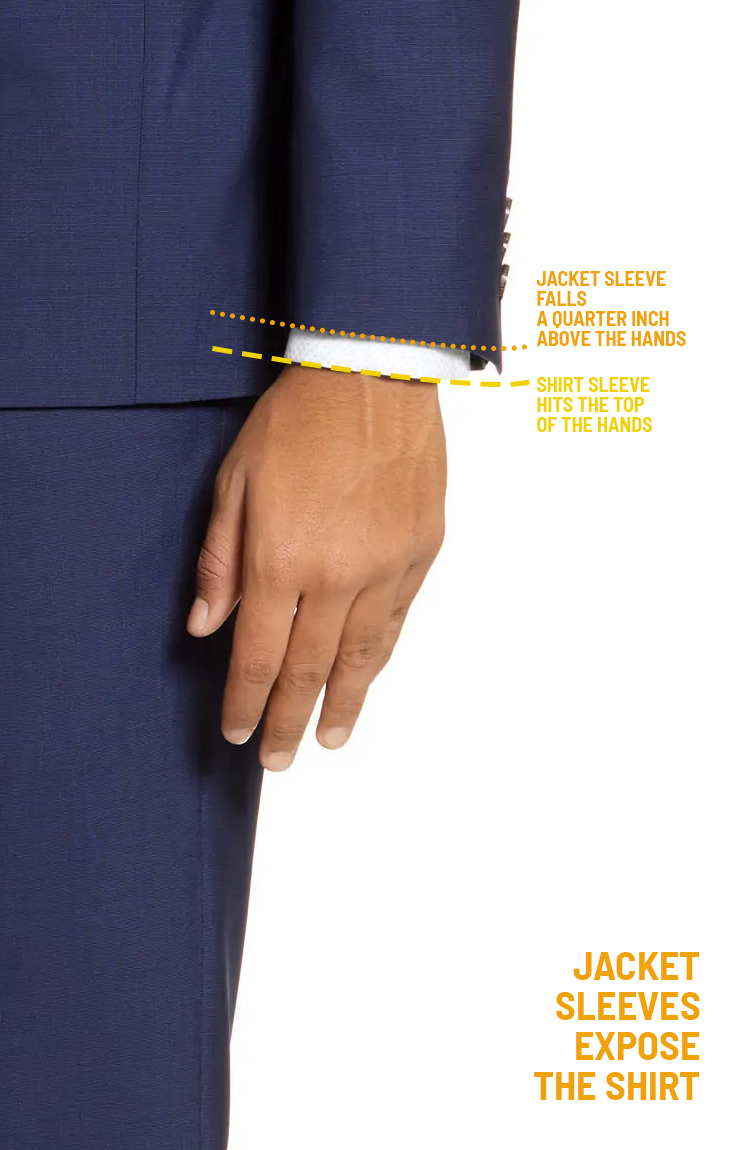 A helpful way to check if your jacket is the right length is by how much of your dress shirt cuff is exposed; you should show about 1/4″ from under your suit.
If your jacket sleeve is too long, a tailor should be able to hem it for you.
Pants Smoothly Cover Your Seat
Don't forget to check your seat! This area is another dead giveaway of a poorly fitting suit.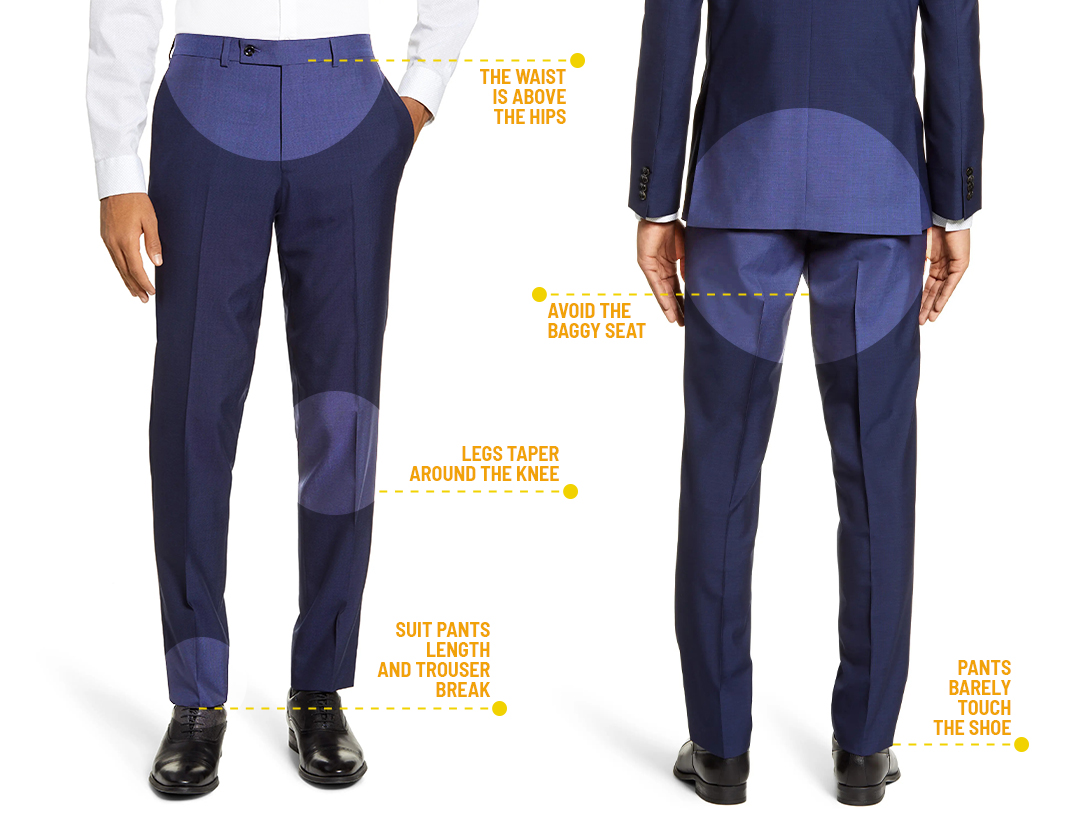 The seat of your suit pants should feel comfortable while looking smooth.
The key to a proper backside is an even drape across your rear end.
Your pants cannot have any wrinkles or pulling. But your trousers can't be baggy, either, or else you look sloppy.
Check your rearview mirror to ensure you have a good fit all around!
Mind the Trouser Break
The trouser break is the slight fold created at the ankle when your trouser's hem hits the top of your dress shoes.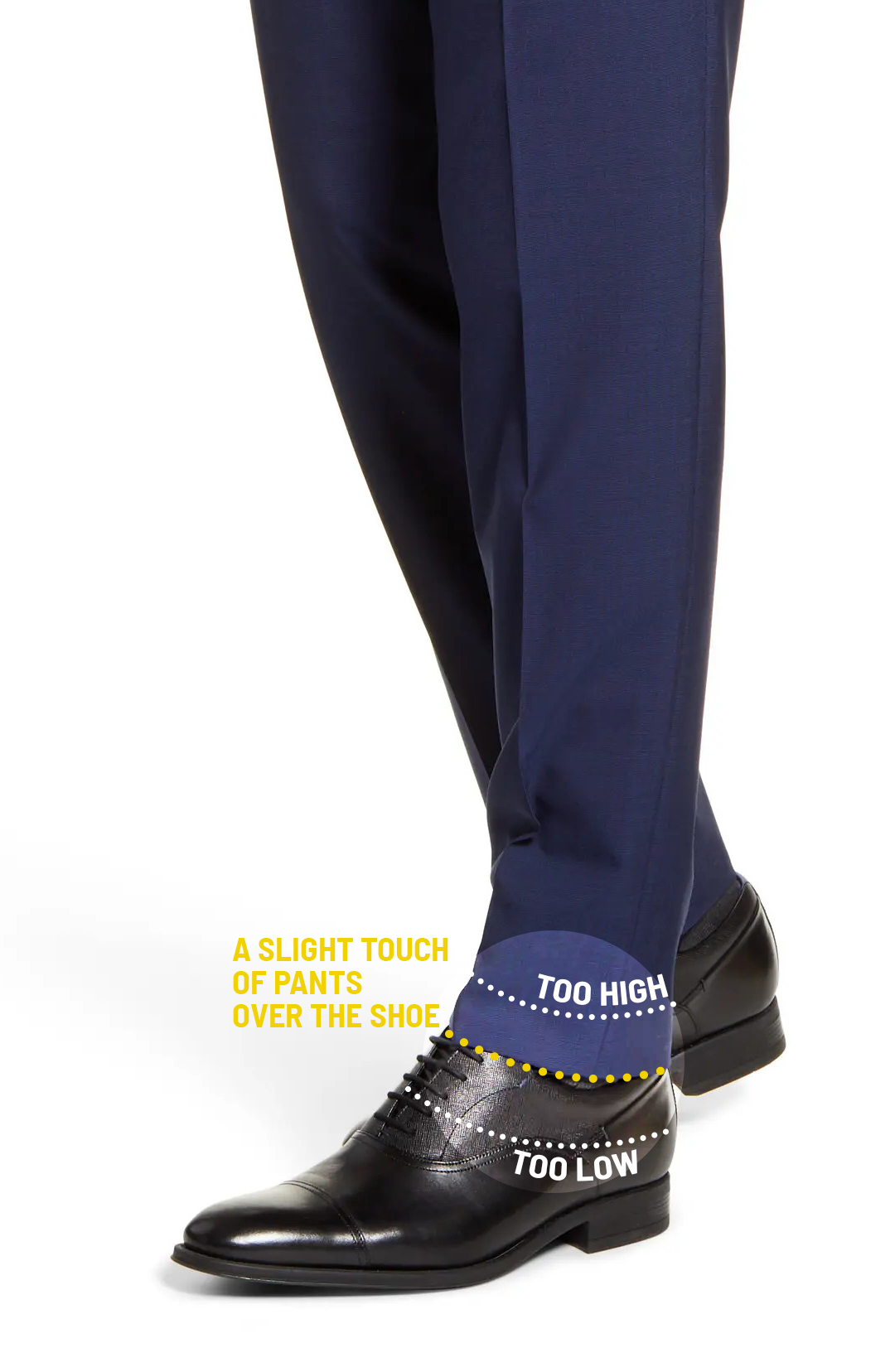 Suit pants can have different levels of a trouser break, with some being fuller than others.
Ideally, the hem of your pants should have a partial break, where they gently sweep across the top of your dress shoe and create a shallow crease.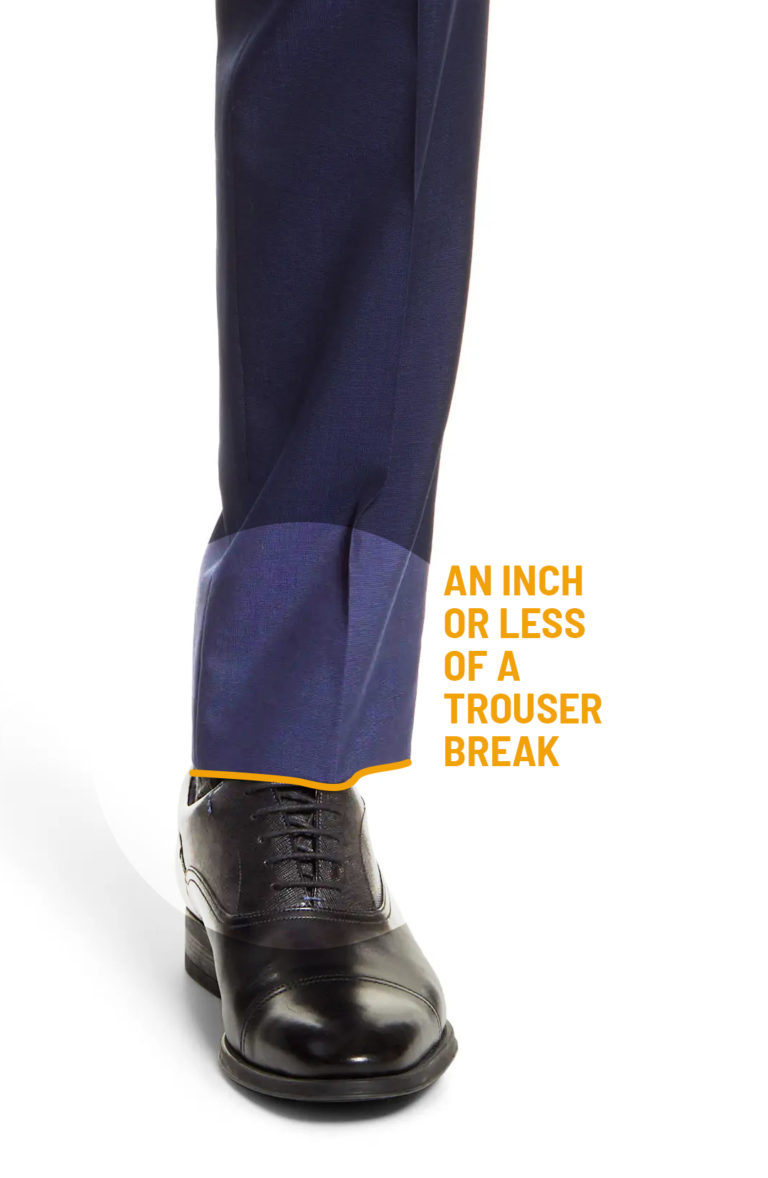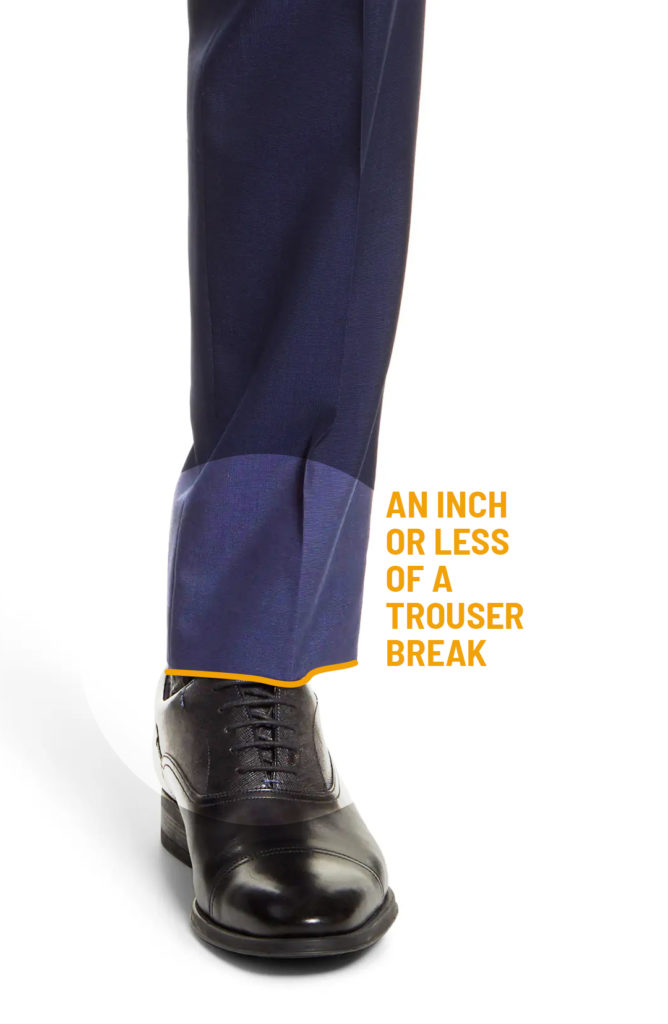 A full break means the pants are slightly longer, with more fabric resting on your shoe and a deeper crease.
Be cautious of pants with no break; they can easily look too short.
Start with Wearing a Dark Grey or Navy Suit
Dark suits are always a safe choice for a professional look.
For example, a somber black suit is the staple of men's formal attire.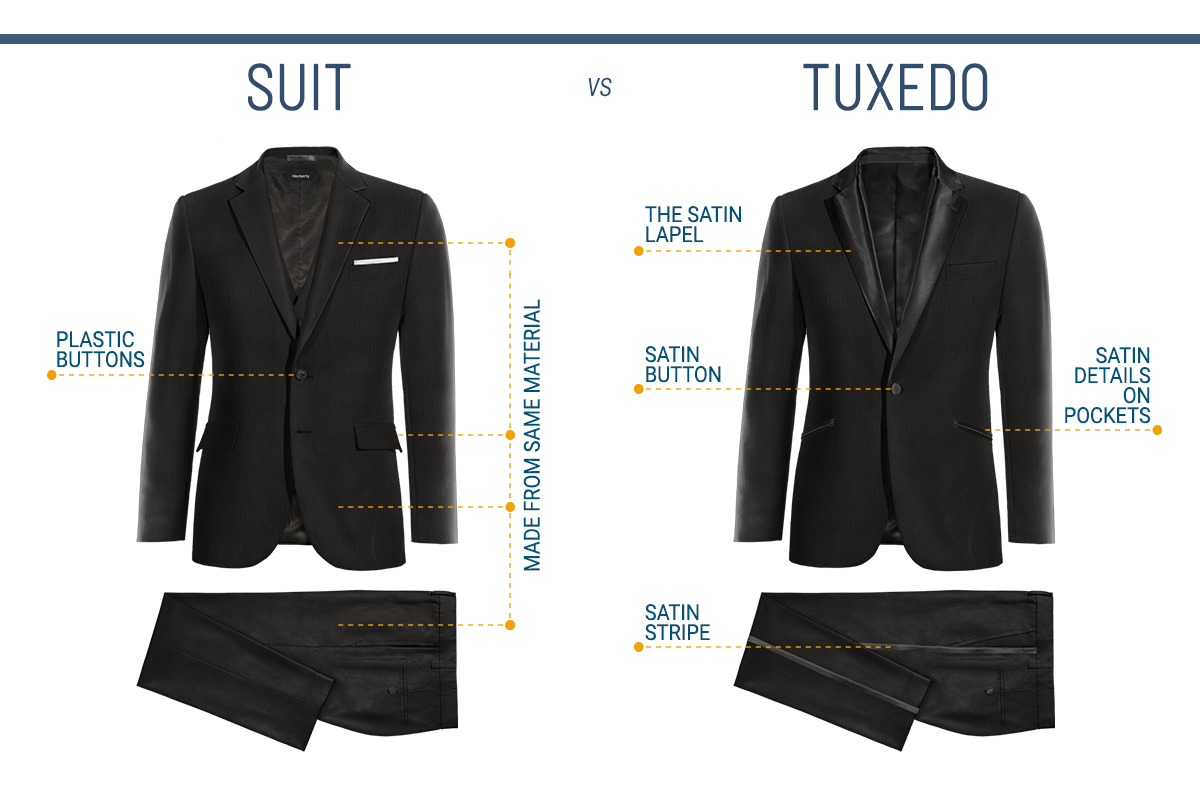 But it is usually best to avoid a black suit unless you need to dress for a formal event or funeral.
That's why dark grey and navy suits made from natural fabric like wool are the best, most versatile suit choices.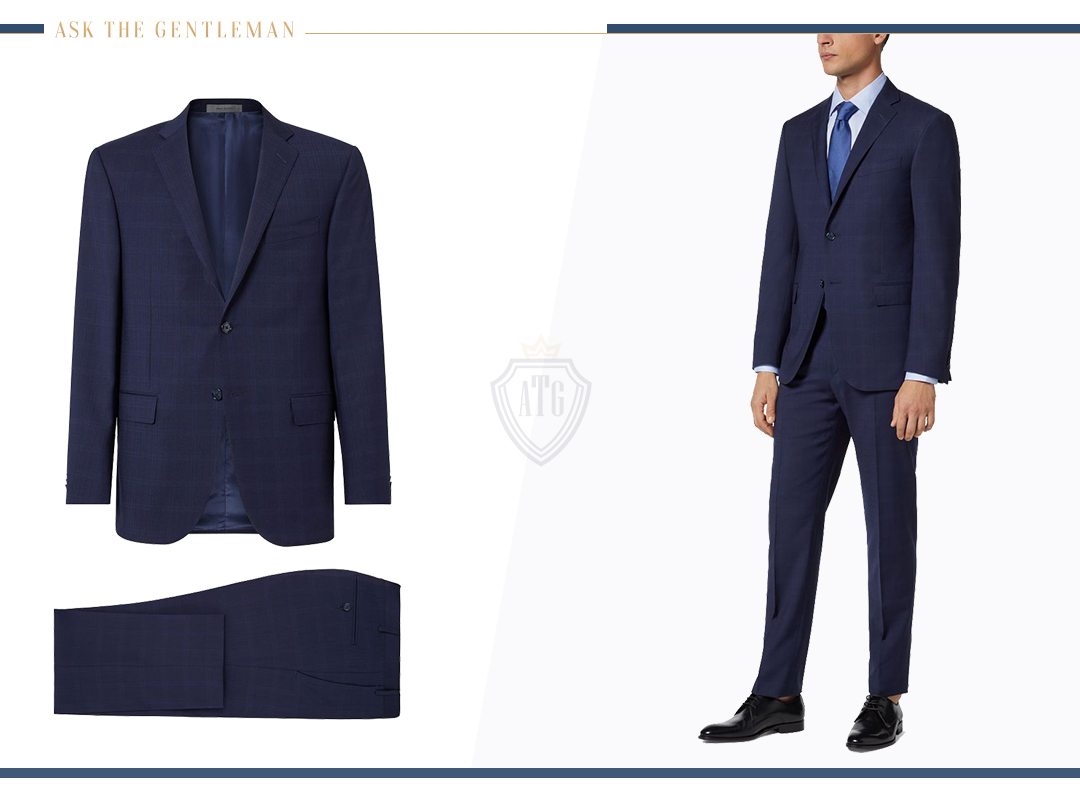 These shades can be appropriate for business and social events and are suitable all year long.
And depending on the occasion, you can dress these suits down for less formal events.
Charcoal Grey Suit
One of the highest levels of professional suits is a charcoal grey suit.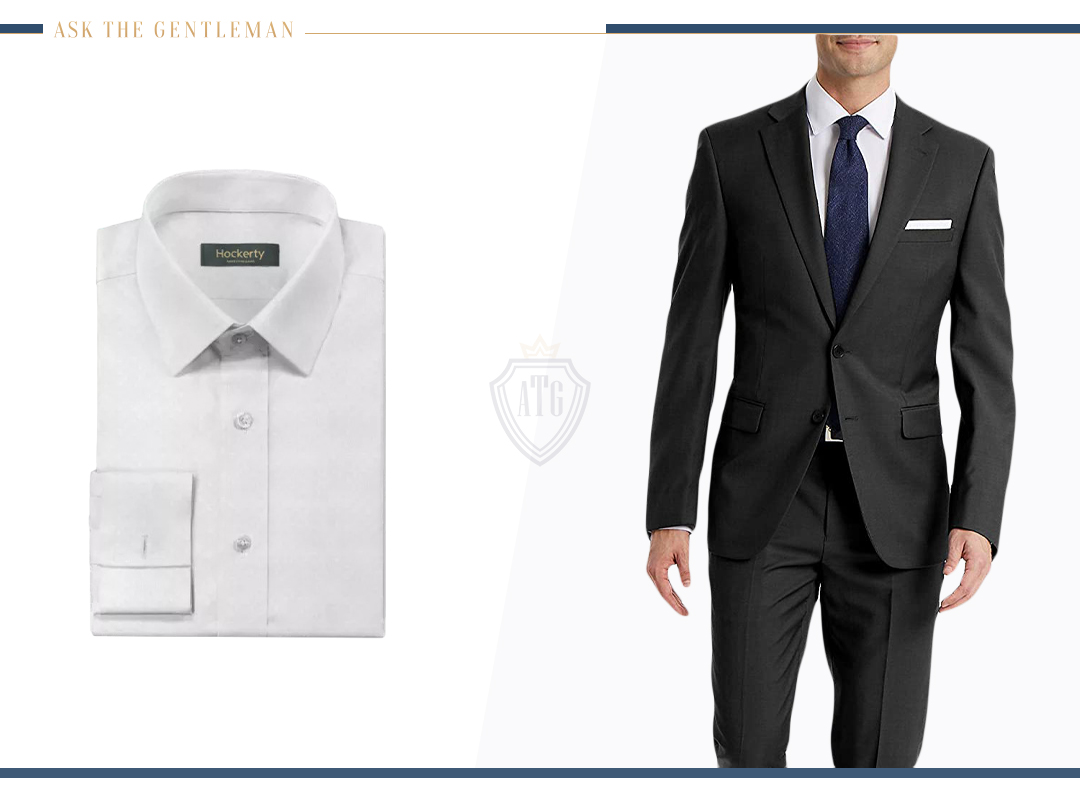 A white dress shirt and dark tie look impeccable with this suit, but it's a good match with many other color combinations, too.
Navy Suit
A navy suit is an essential staple for any well-rounded suit wardrobe.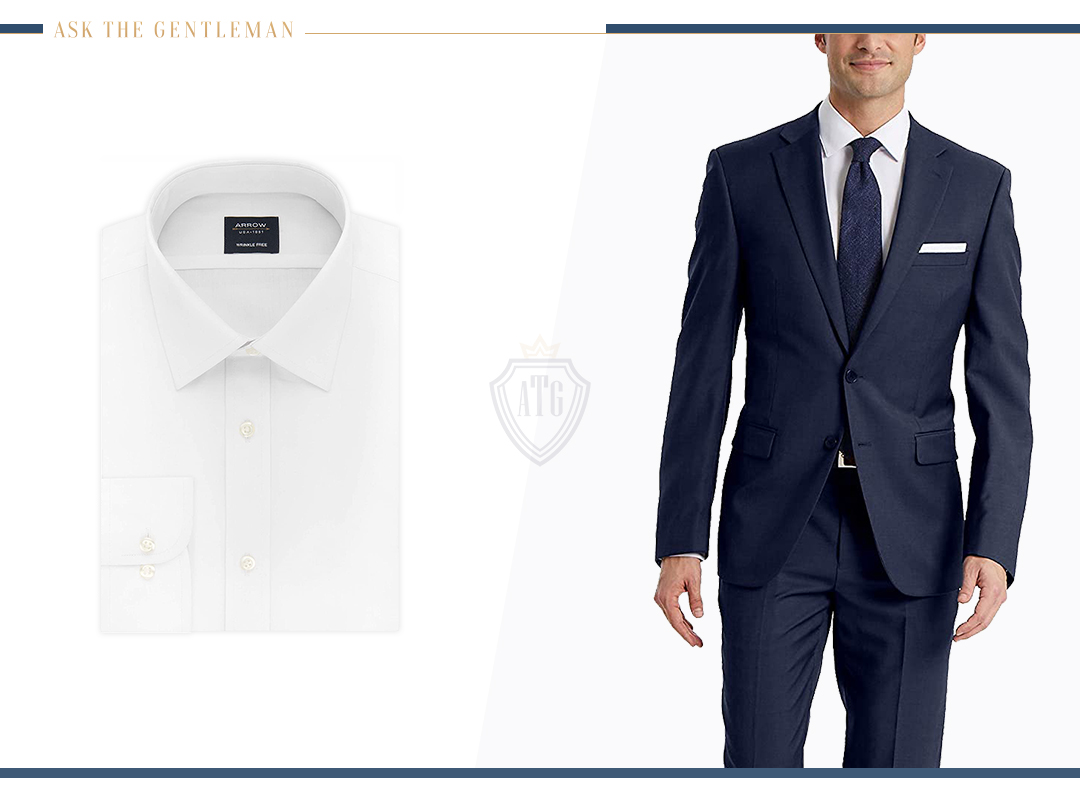 Navy looks incredibly sophisticated, especially with a crisp white dress shirt.
It's a very conservative suit color, but it's so elegant no matter how you style it.
The Blue Suit is a Good Follow-Up Suit
When you aren't dressing for a very professional or conservative office space, consider trying out a light blue suit.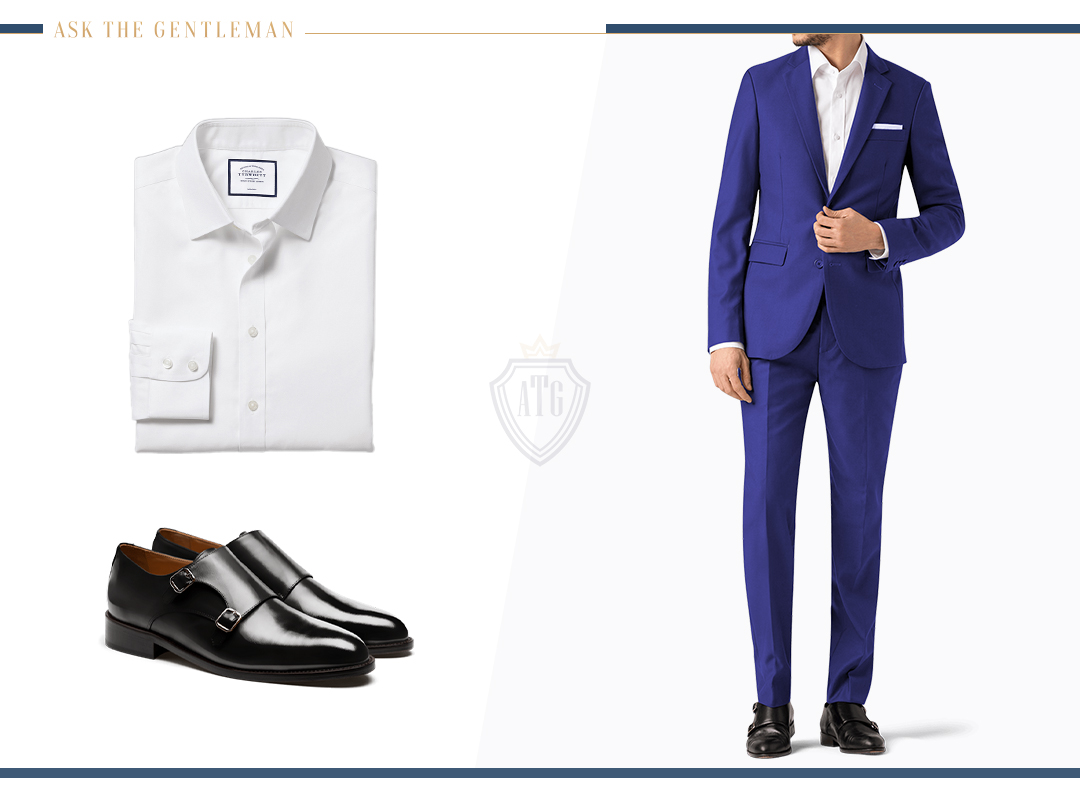 Of course, so many shades of blue are available for suits, from royal blue to sky blue.
These suits offer an excellent opportunity to experiment with color combinations.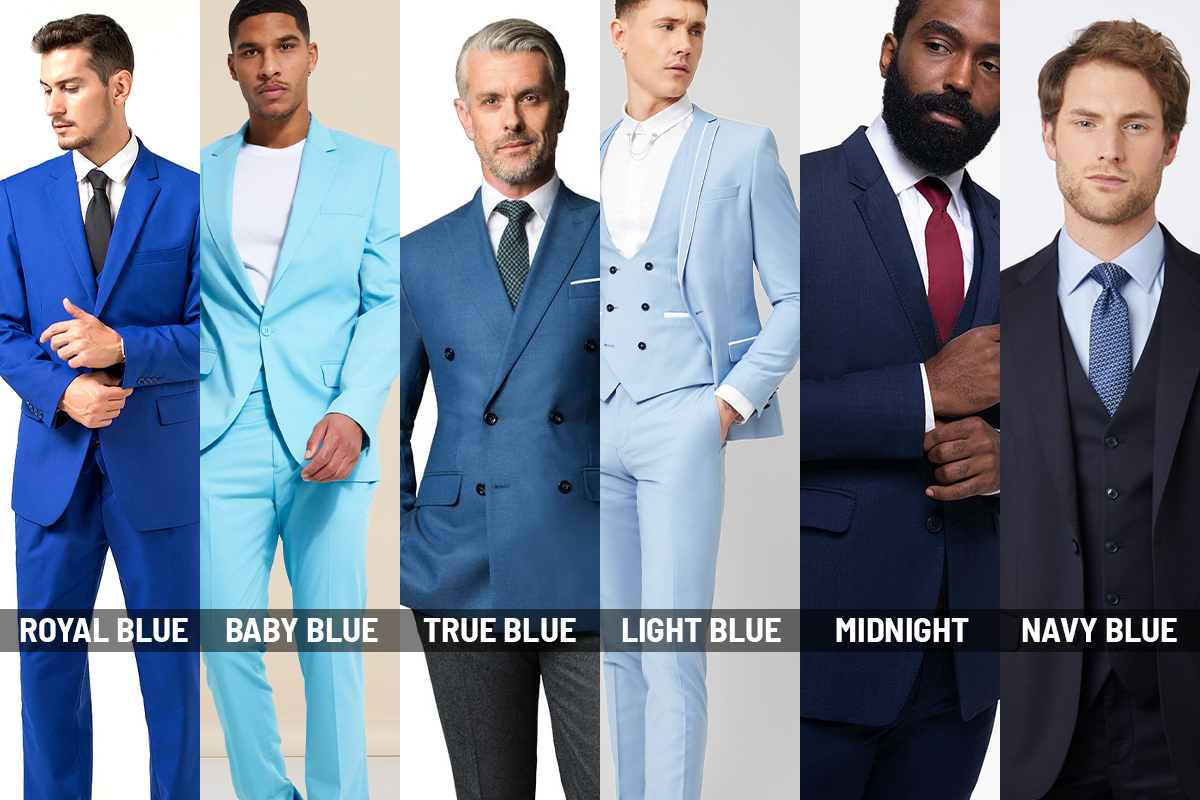 Tan and brown are also excellent suit colors for a more casual vibe.
These shades are even more versatile than many other suit colors.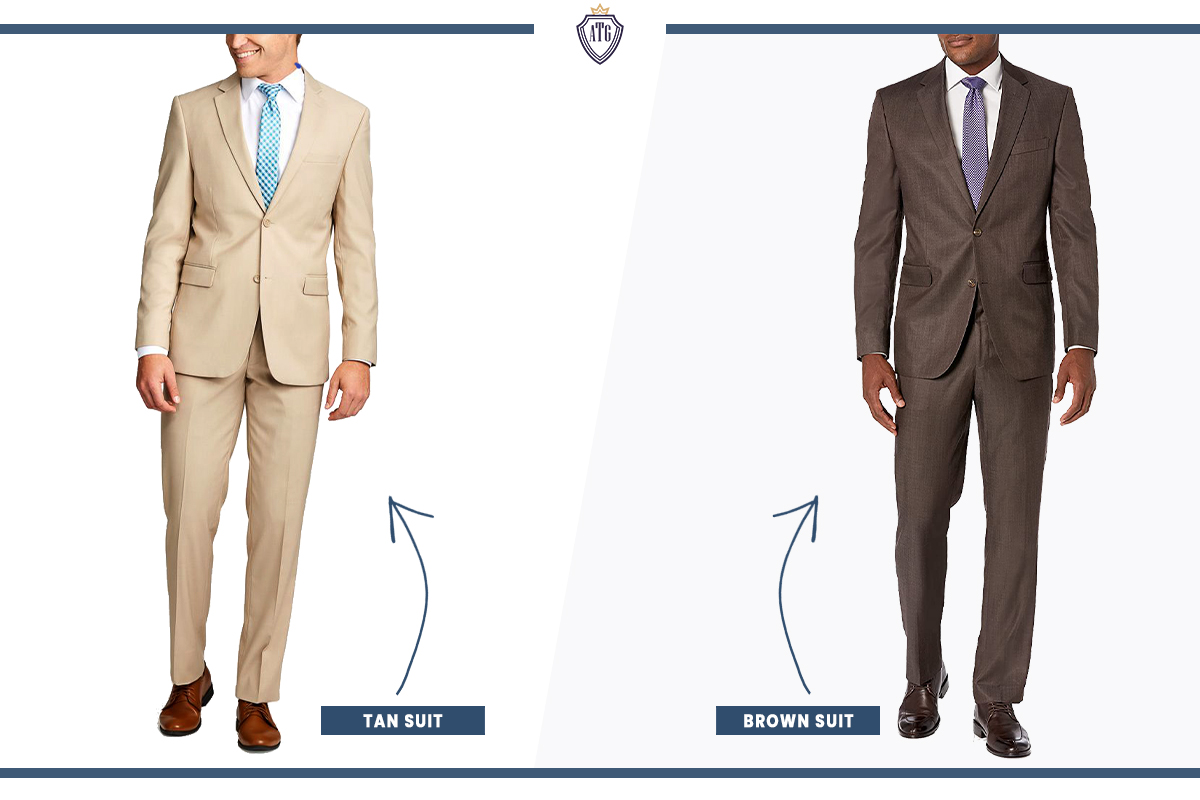 Your own coloring dictates which shade of suit is more flattering on you.
Men with darker complexions are well suited for deeper suit colors like brown or charcoal.
Meanwhile, men with lighter coloring are a good match for lighter-colored suits.
Wear a Suit With Solid Color or Subtle Patterns Shirts
It's always a good idea to invest in a quality dress shirt. Just ensure it fits you well.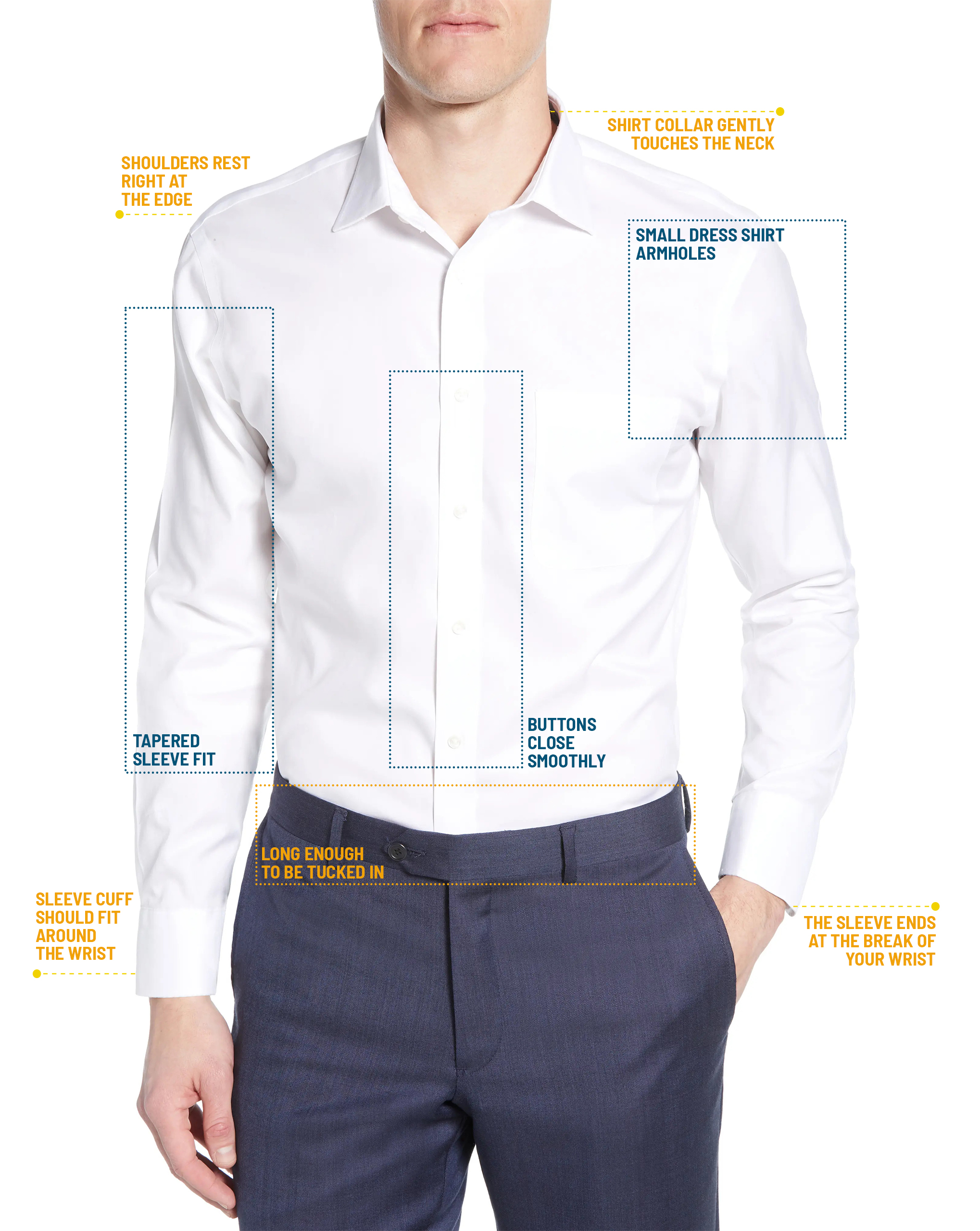 A solid-colored dress shirt is generally the best choice for suits as it is the most dressy.
You can mix and match suit, shirt, and tie colors for an incredibly versatile way to wear your suit.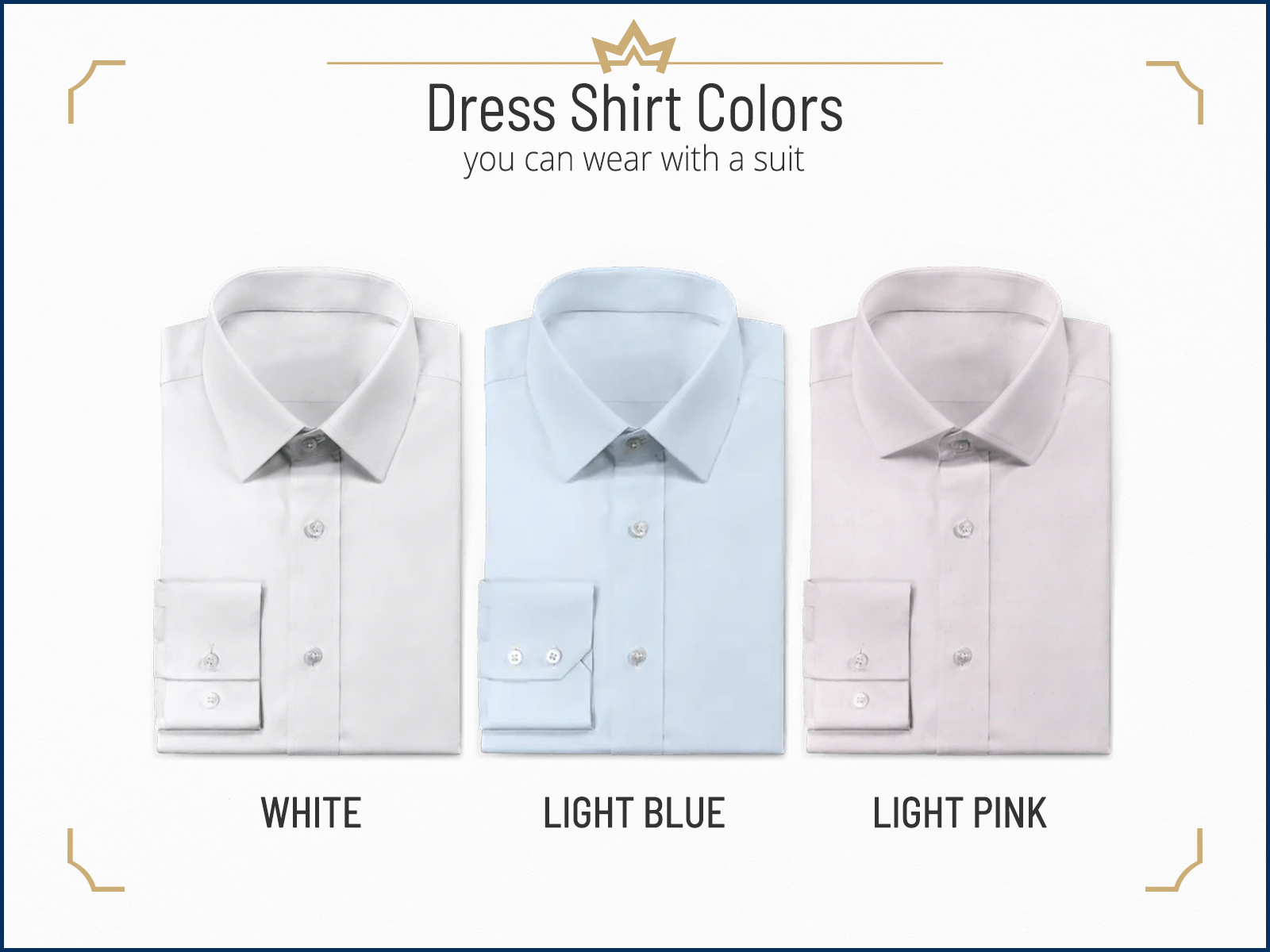 Patterned dress shirts are typically acceptable with suits.
But if the suit has a pattern, the dress shirt pattern needs to be small, so it doesn't compete with the suit.
Also, keep in mind that a patterned shirt makes a full suit less dressy.
You can find many formal shirt pattern options, such as houndstooth, windowpane, and stripes, that are good ways to make sure your shirt doesn't slip too far into casual territory.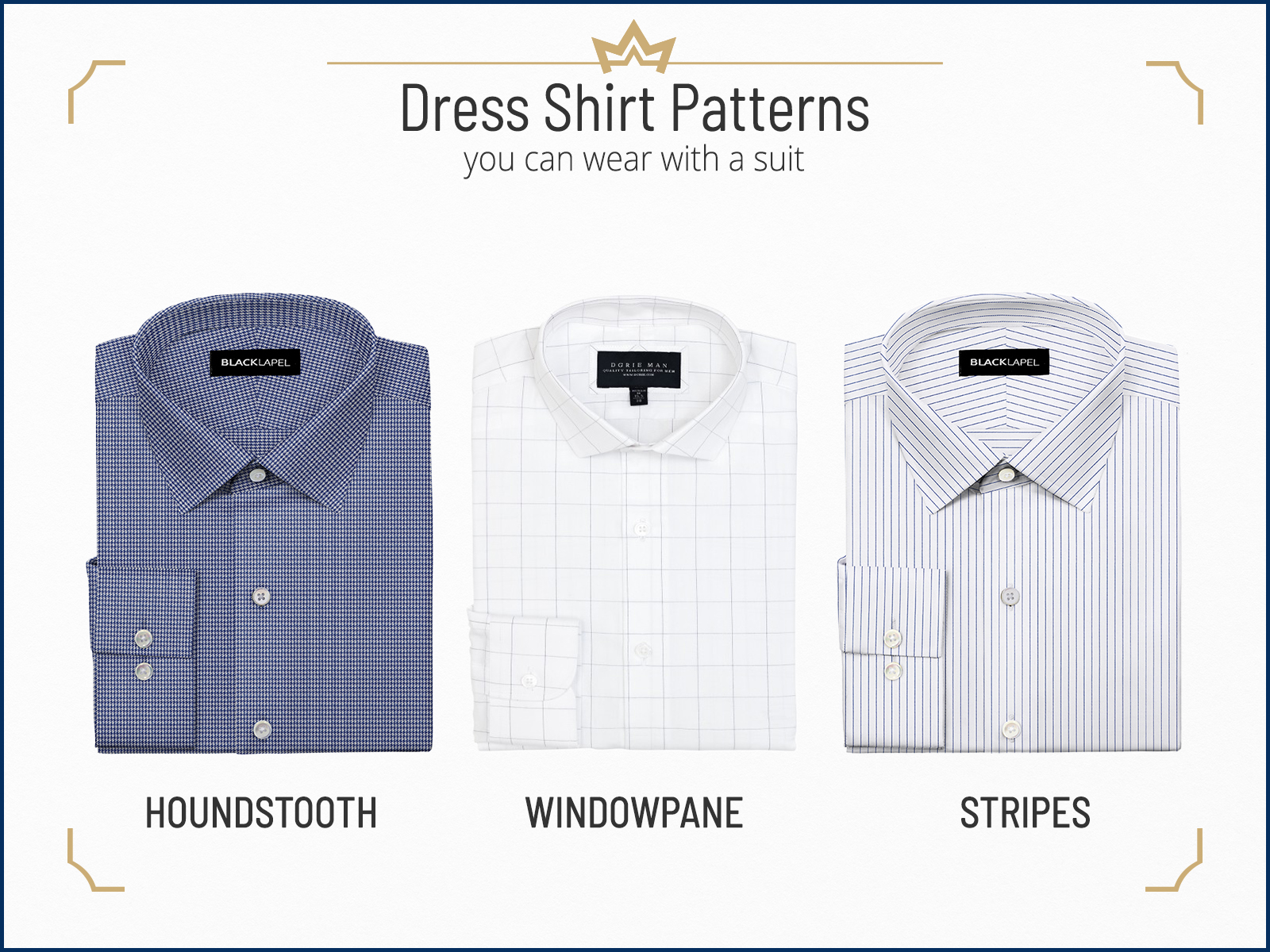 A well-fitted and clean t-shirt can be fun and appropriate to make your suit more casual and funky.
Don't forget to include an undershirt, but make sure that it's entirely covered up.
Stick to Fairly Simple Ties and Basic Knots
The tie is an essential piece of the puzzle when you're wearing a suit.
A simple tie with a basic knot is best for a simple yet elegant style.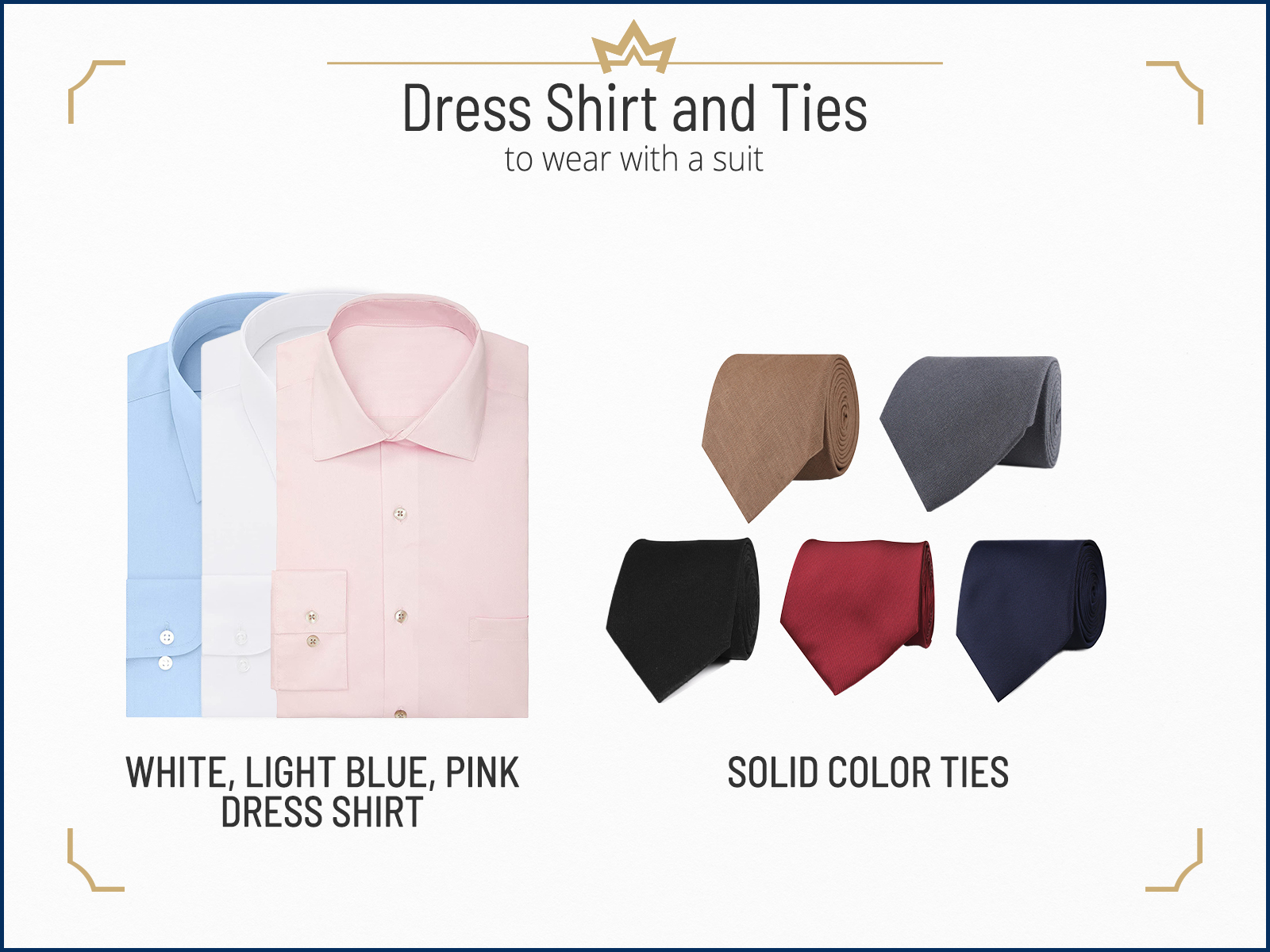 A proper tie width is vital; if it's too wide or too skinny, it will look bad, so make sure it's the same width as your jacket lapel.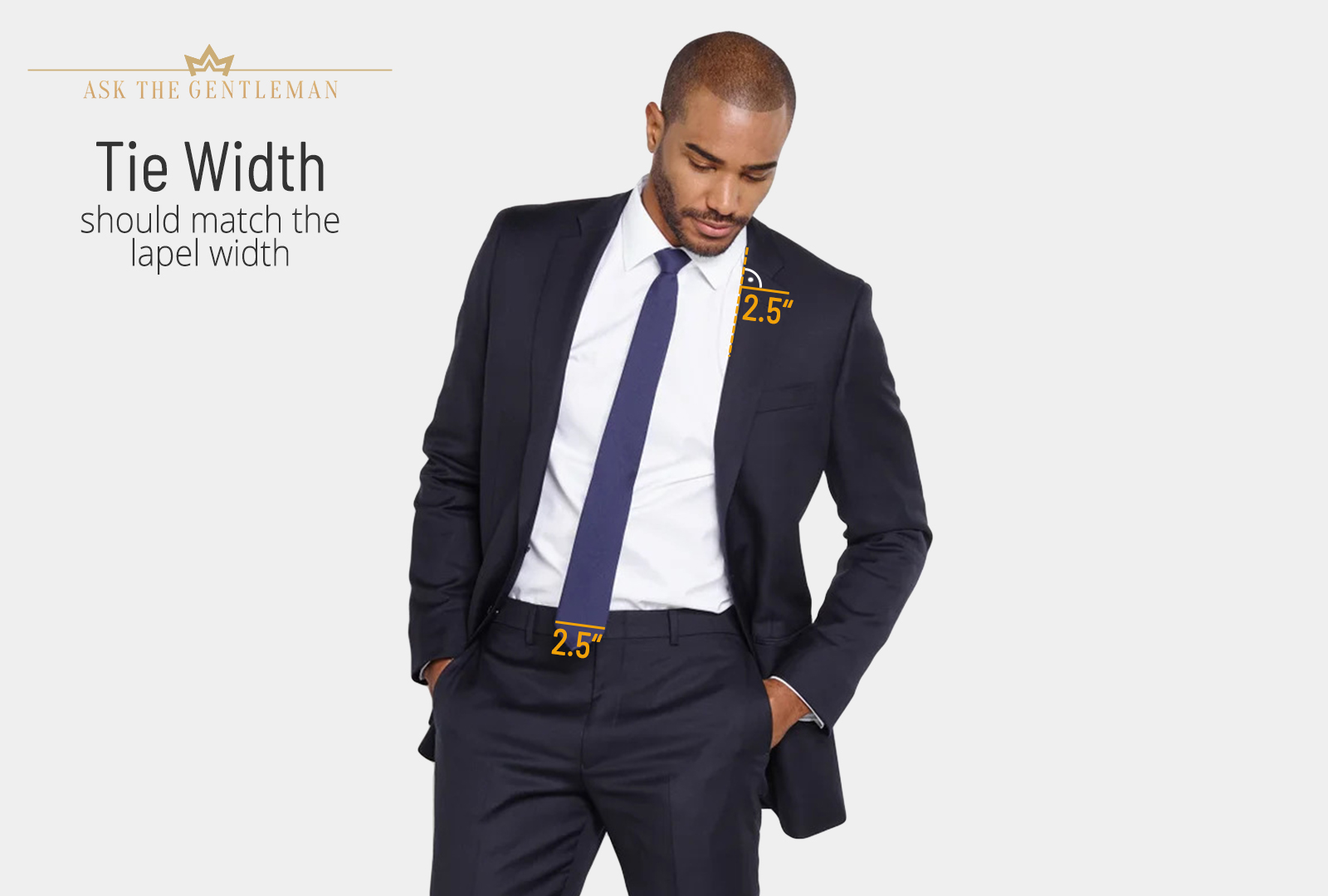 Your tie should complement your suit and shirt, matching them and not clashing.
A basic four-in-hand knot is a versatile choice that matches well with nearly all jacket lapels and shirt collar styles.
A half-Windsor knot is an excellent way to slightly dress your tie, while the full-Windsor knot is fully formal and elegant.
Finally, you can wear a tie bar to cover the shirt buttons. But the tie bar should never be wider than your tie.
Other Accessories You Can Wear with a Suit
You've tossed on your suit, so you're ready to head out the door, right?
Not yet! You aren't fully dressed until you've added your accessories.
The right accessories can boost your entire look, and you can alter your style when you switch them up.
Oxford or Derby Dress Shoes
Your shoe choice may be more impactful to your outfit than you realize.
Color choice is very important, but you must also consider the shoe style.
Oxford dress shoes are the most formal type of men's shoes, with derby shoes right behind them.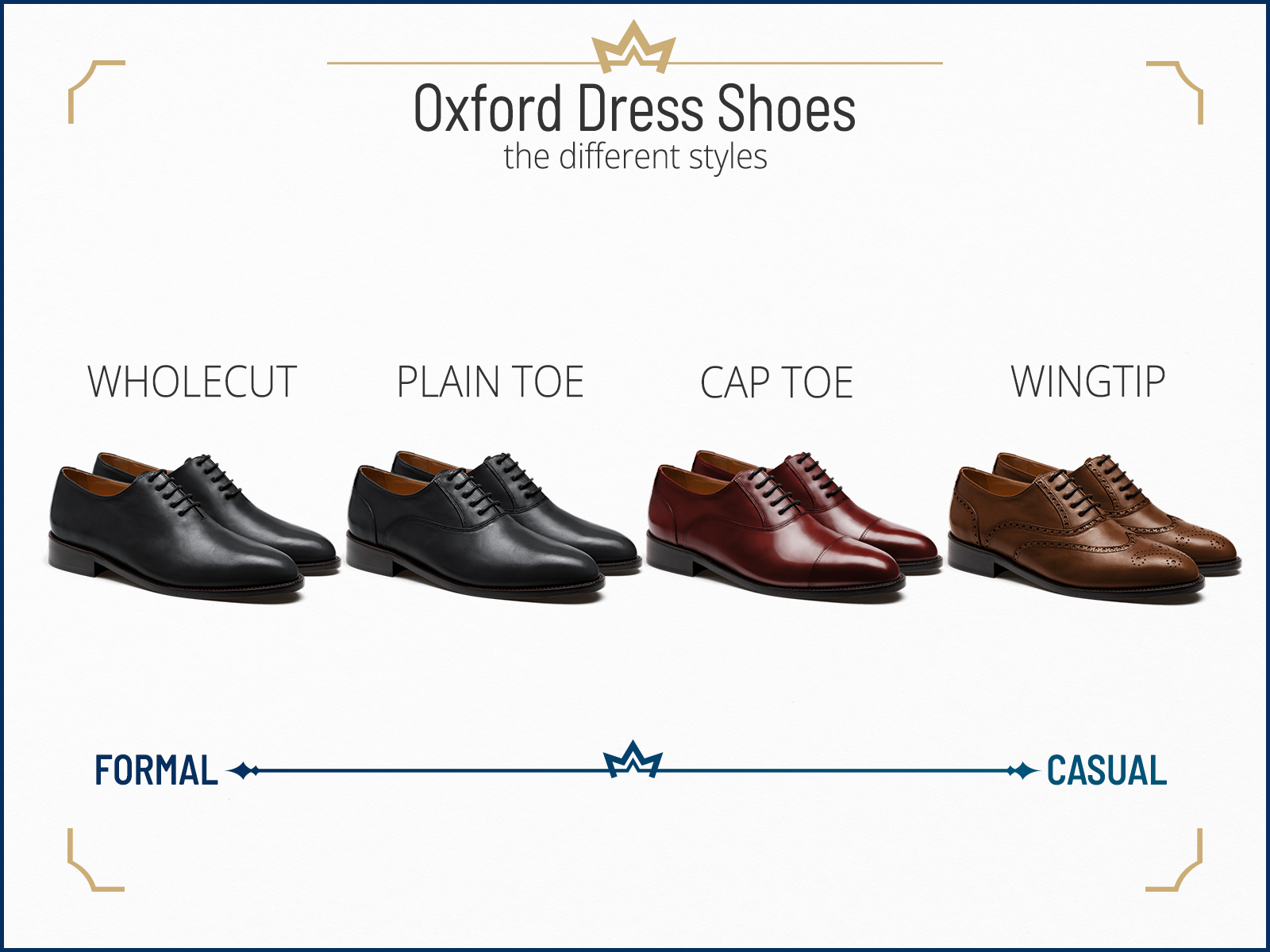 If you need to look formal or professional, those two styles are your safest dress shoe choices.
But if you are dressing less formally, you have more freedom to change your look with bluchers or monk straps.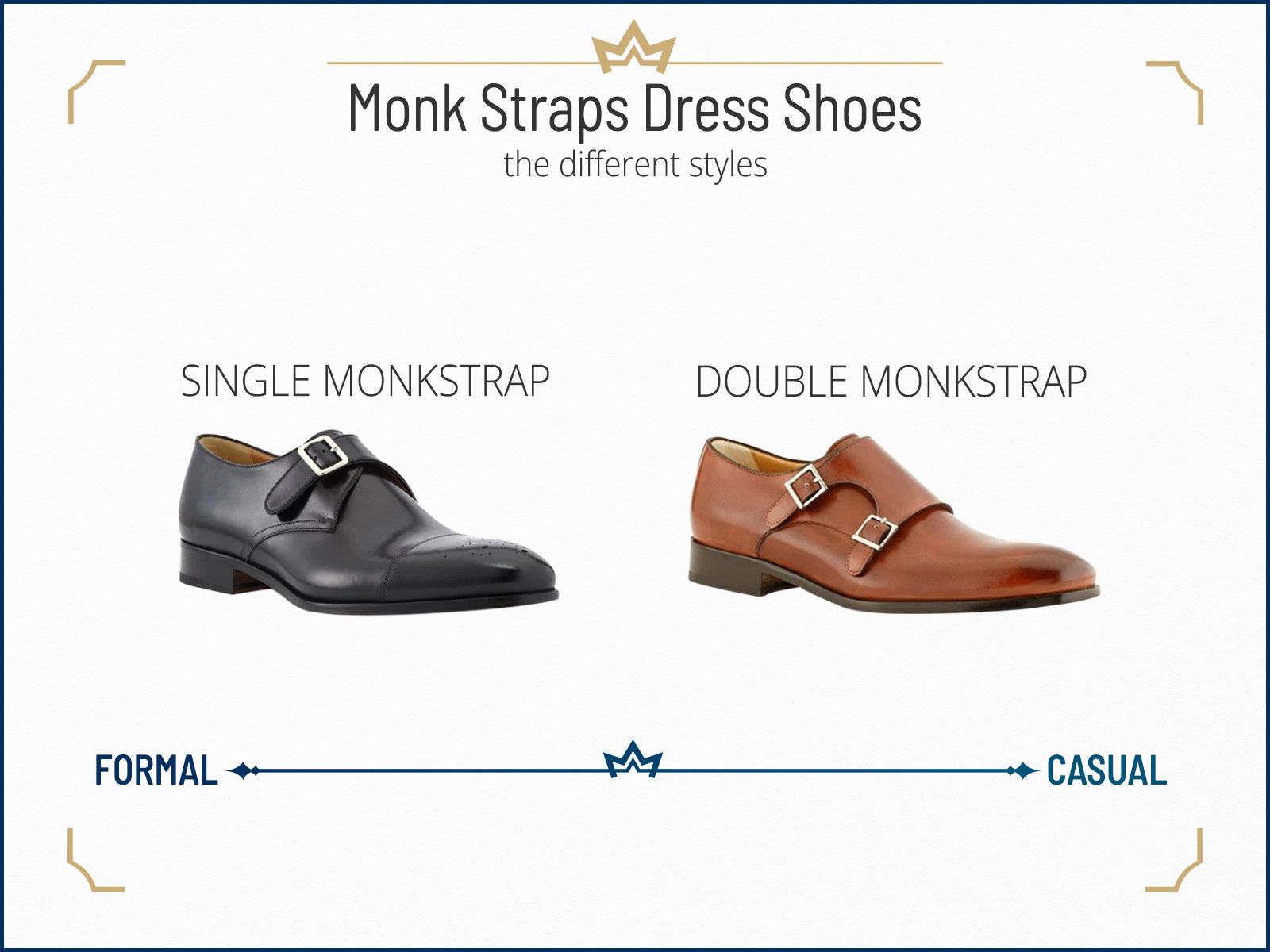 Black is the most formal dress shoe color, especially when paired with a black suit.
But it isn't necessarily the best match for all suit colors.
Dark brown shoes are an excellent, less formal option and go very well with many suits, especially with navy blue or grey suits.
Contrasting Pocket Square
A pocket square adds an elegant flourish to your suit.
It is easy to learn one of the many pocket square folds so that it looks professional and classy in your breast pocket.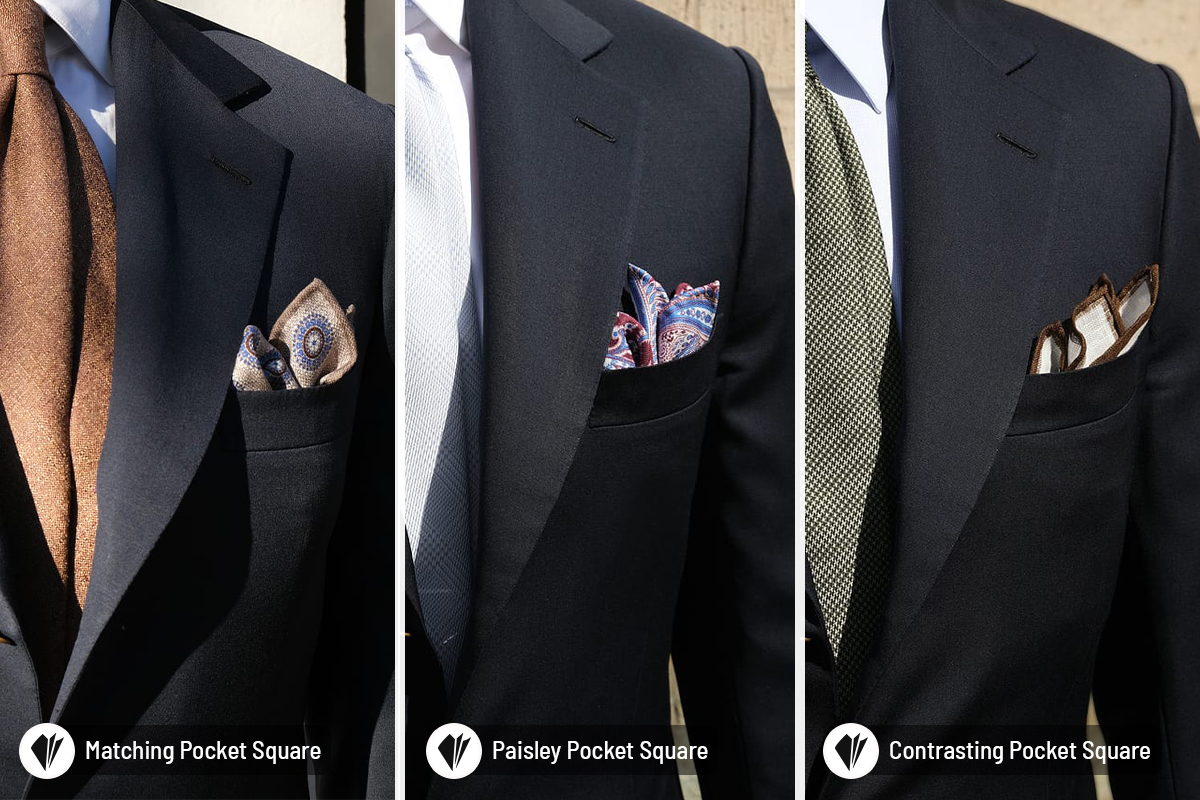 Avoid matching your pocket square exactly to your tie; it only makes you look like an amateur.
Instead, use this opportunity to set your pocket square apart from your tie; you can use it to complement or contrast with your tie color.
Thin Leather Belt
A dress belt of thin leather with a metal buckle is the only acceptable belt choice when you wear a suit.
Remember the cardinal rule that your belt must match all other leather in your outfit, especially your dress shoes.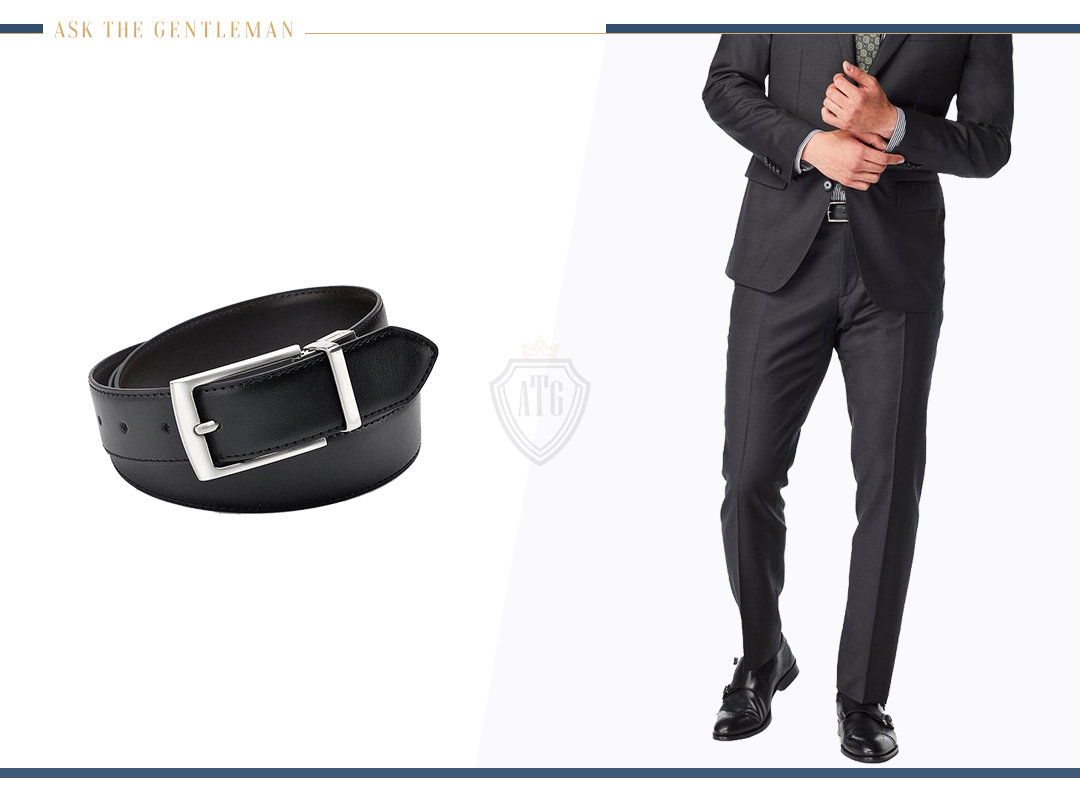 A black belt goes perfectly with black dress shoes, no matter what shoe style you're wearing.
So then, naturally, you should wear a brown belt with brown shoes. But be sure the shades are similar, if not exact.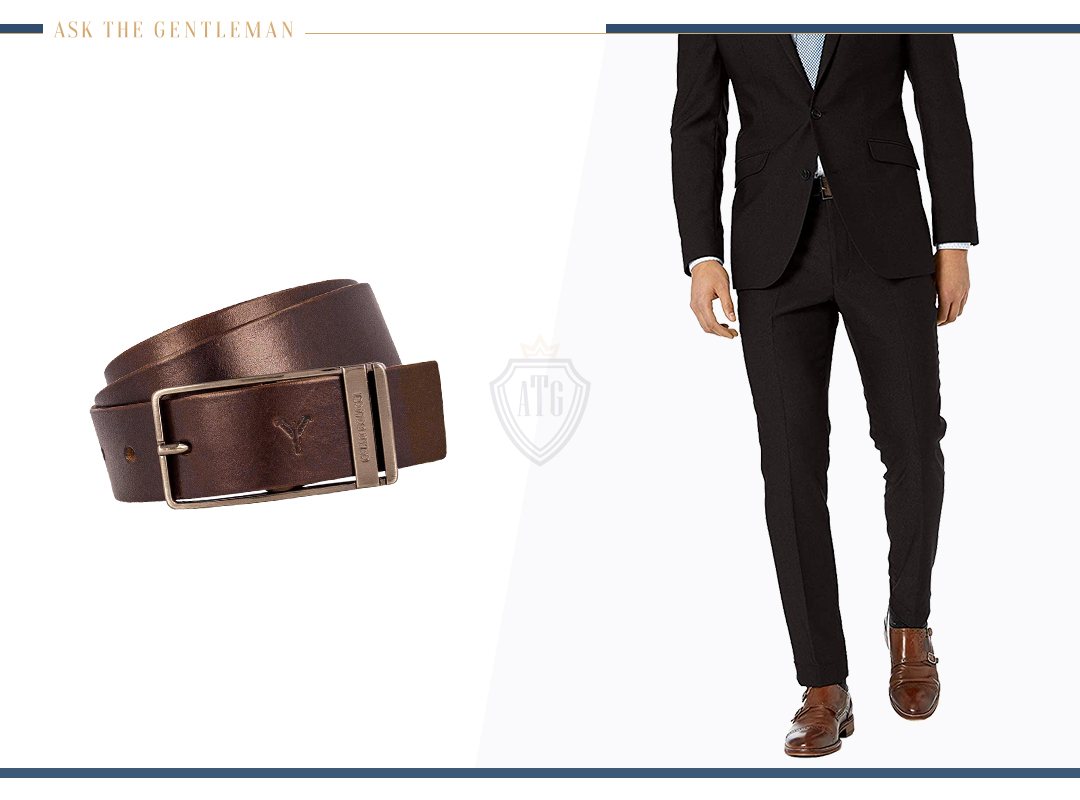 Also, the belt has to be thin without grabbing too much attention. And the simpler the belt buckle, the better.
If you prefer wearing suspenders, go for it. But be sure to leave the belt off, then.
Dress Watch
Watches are becoming less trendy these days, but they're always a classic touch.
But a dress watch is a great way to complete the formal look of a well-tailored suit.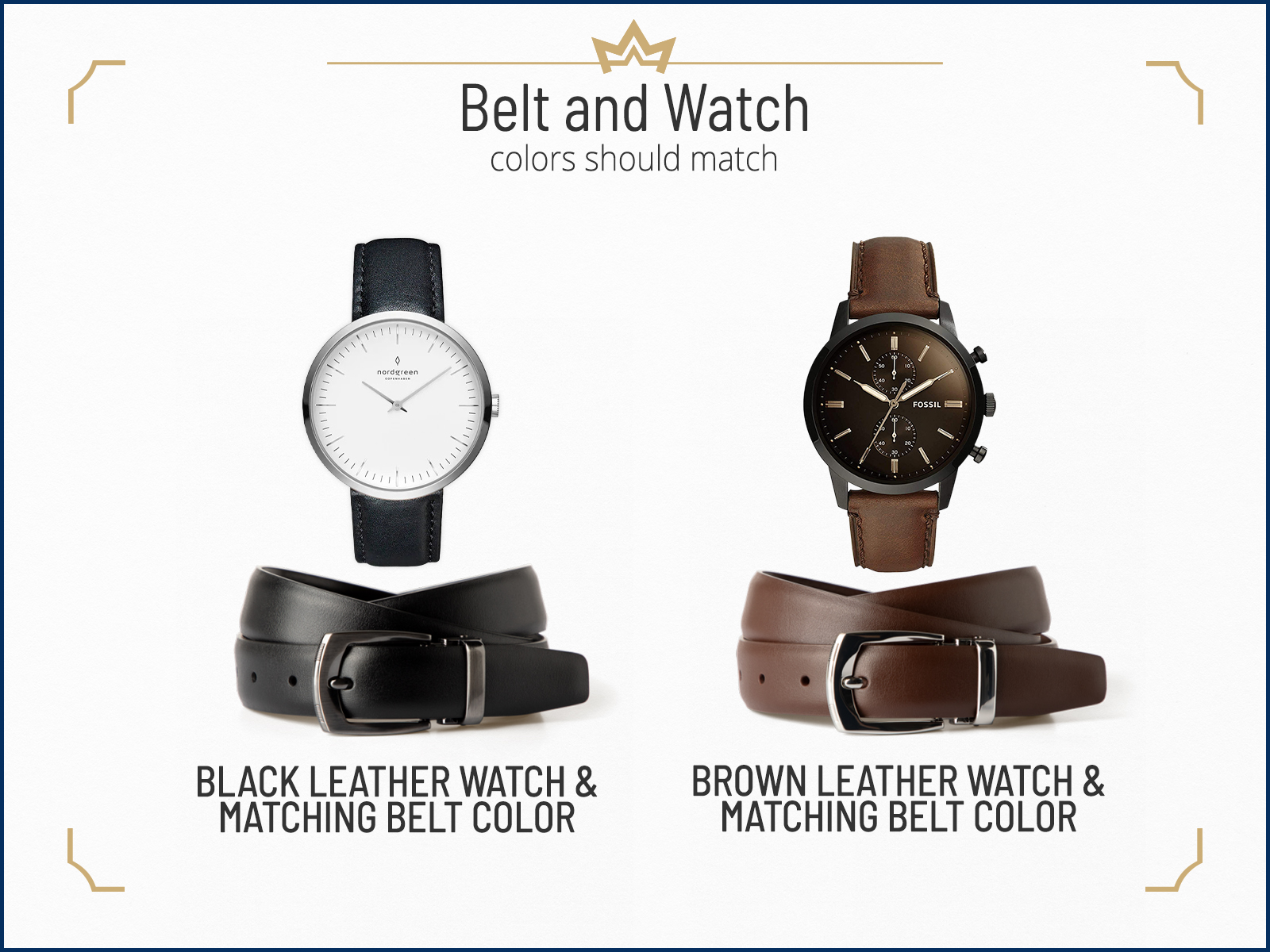 Keep in mind that the watch has to match the tone of the rest of your outfit.
Again, the leather of your watch strap needs to match all other leather you're wearing.
Proper Length Socks
Don't underestimate the role your socks play when wearing a suit.
It's vital that your socks completely cover your ankles, no matter what style they are.
You really don't want your naked ankles exposed when you sit, ruining your otherwise sophisticated look.
Your suit pants will naturally ride up when you sit down, so it's guaranteed people will see your socks at some point.
A neutral sock color is generally best, such as black or grey, depending on your suit color.
Patterned socks are completely acceptable, as long as you leave off the cartoon characters.