A linen suit is iconic for stylish summer wear.
However, you don't need to be a man of leisure to pull off this refined suit.
So as your summer begins to heat up, help keep your temperature down as you ratchet up your fashion IQ with a versatile linen suit.
Linen Suit: Basics
Linen is the king of lightweight fabric; therefore, it's ideal for tropical climates and rising temperatures.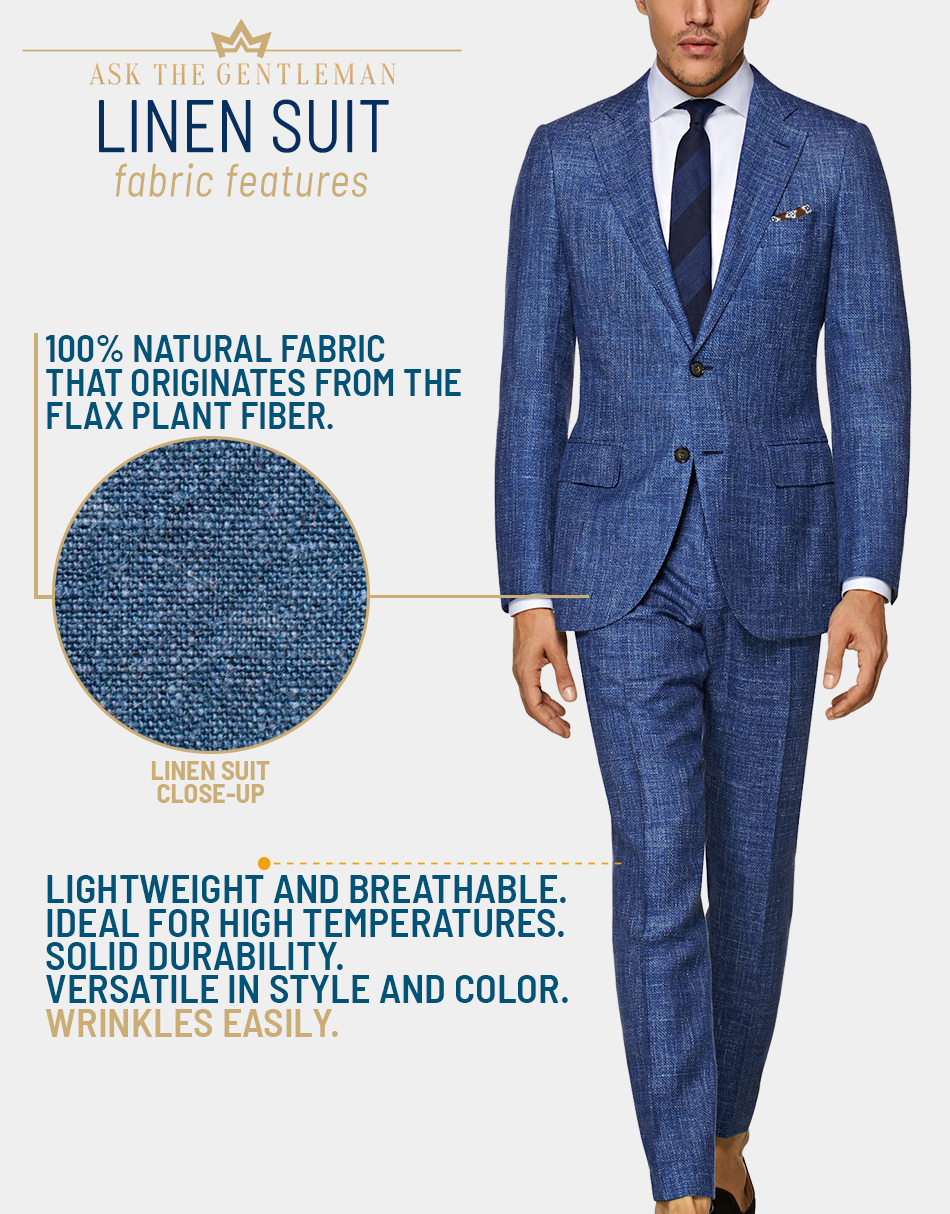 It's an ancient fabric created when the ancient Egyptians learned to weave the fibers from the flax plant into cloth.
This casual fabric is loose and breezy, but that doesn't mean you can't spruce it up for a formal setting. It's much more versatile than many people give it credit for.
You can wear linen all summer long, from weddings to casual office spaces to weekends in the steamy summer town.
The Linen Suit Should Fit Perfectly
The relaxed nature of linen fabric gives it a very loose drape, so it's more critical than ever with this material to ensure that your suit is a perfect fit.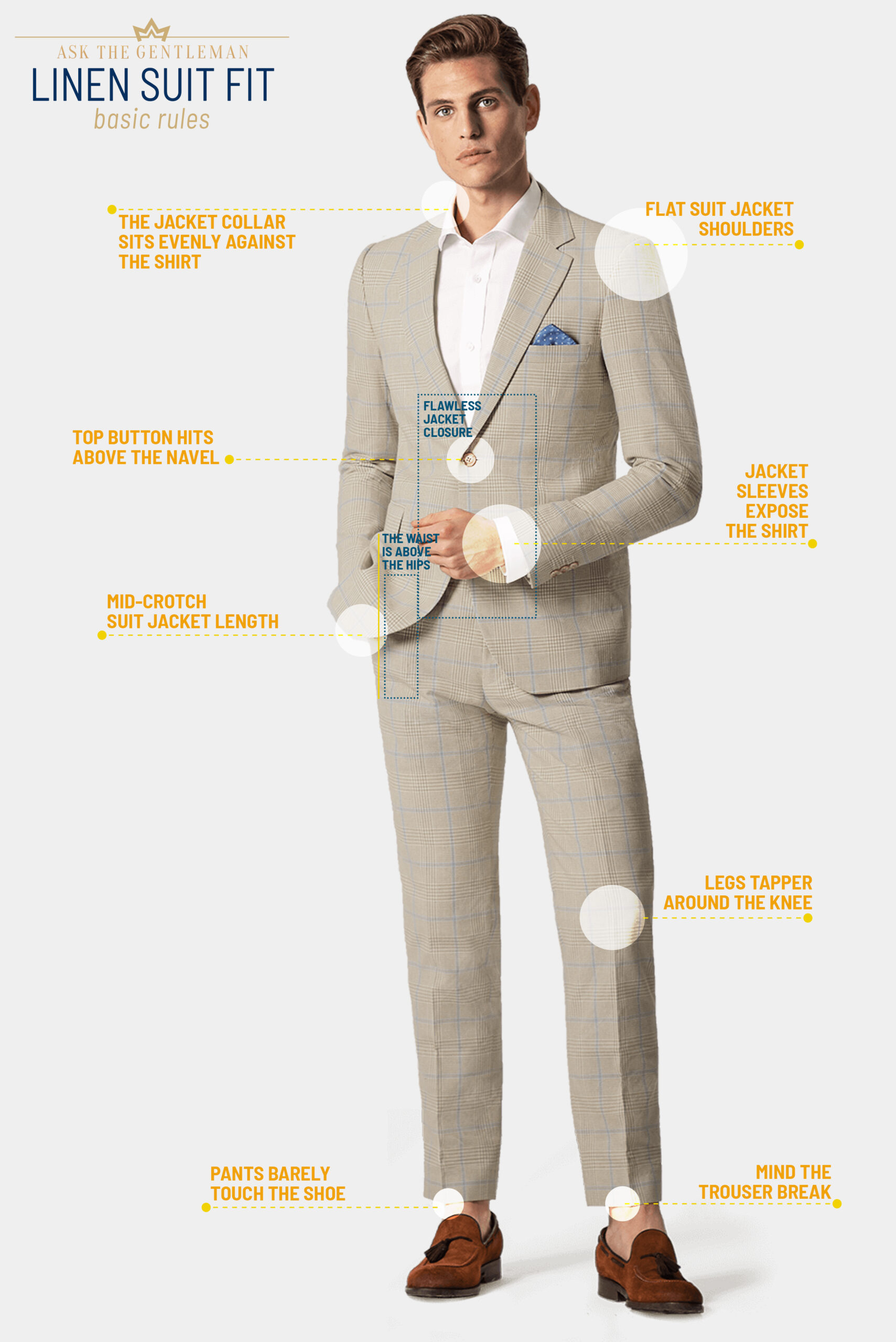 Linen can quickly veer into a sloppy look if any part of your suit is oversized.
Any suit that is too large looks messy, but when it is also made of a casual fabric, it can easily look downright slovenly.
Linen is also infamous for wrinkling very easily. The more fabric your suit includes, the more material there is to get wrinkled.
And excess material will wrinkle much quicker than a well-fitted suit.
A good fit is vital for any suit, but linen greatly magnifies the need.
When to Wear
Linen is the perfect fabric in general for summer.
A wedding is a fantastic setting to show off your new linen suit. It can set the tone for a romantic occasion because it's much less rigid than a wool suit.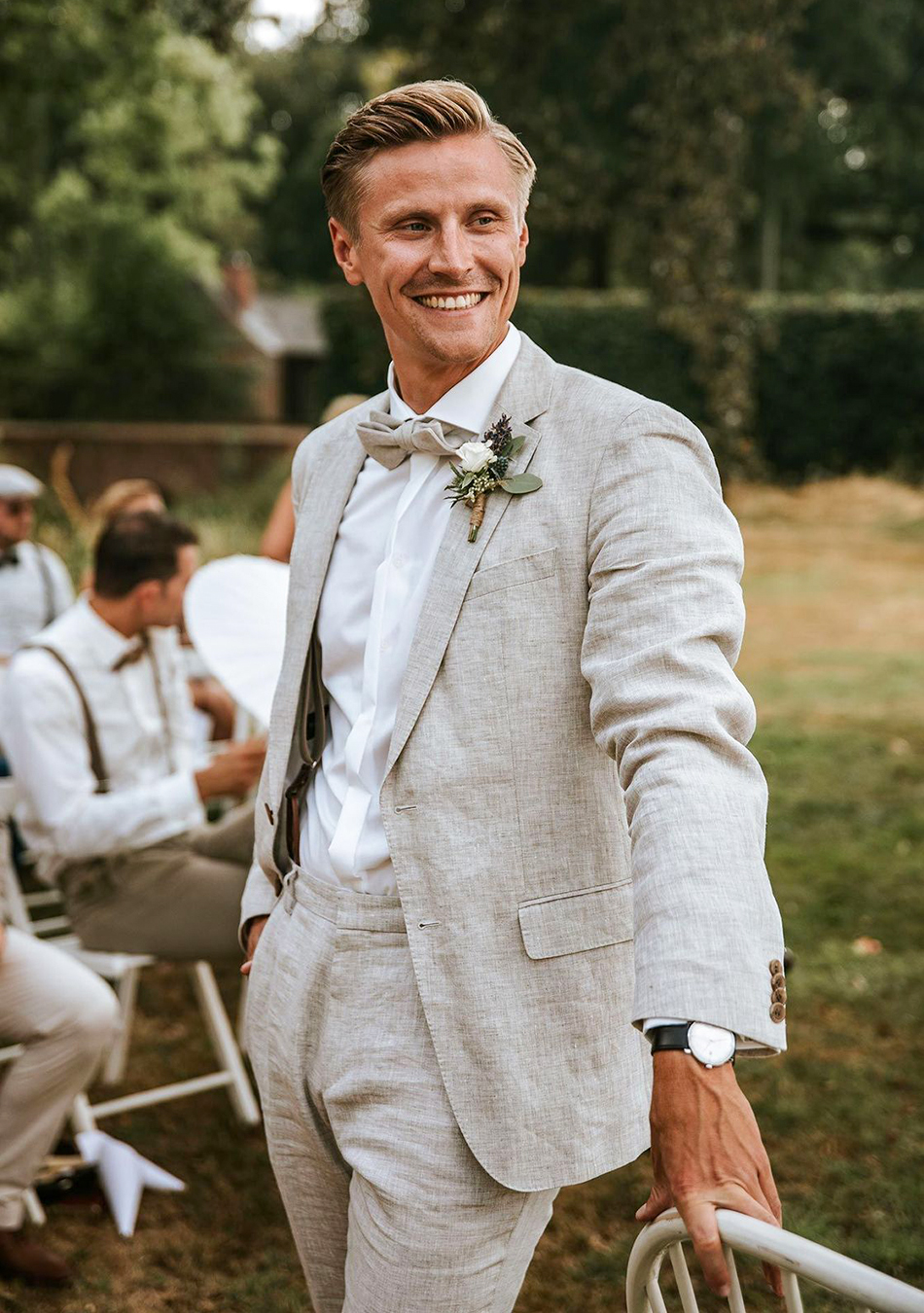 Vacation time is another time to include a linen suit or two in your wardrobe.
As you traipse around new cities and explore fabulous restaurants, you will convey the sense that you are a man of leisure.
However, you might be wrong if you think linen suits are too casual for work.
A laid-back office with a business casual dress code is a welcoming environment for your best linen suit.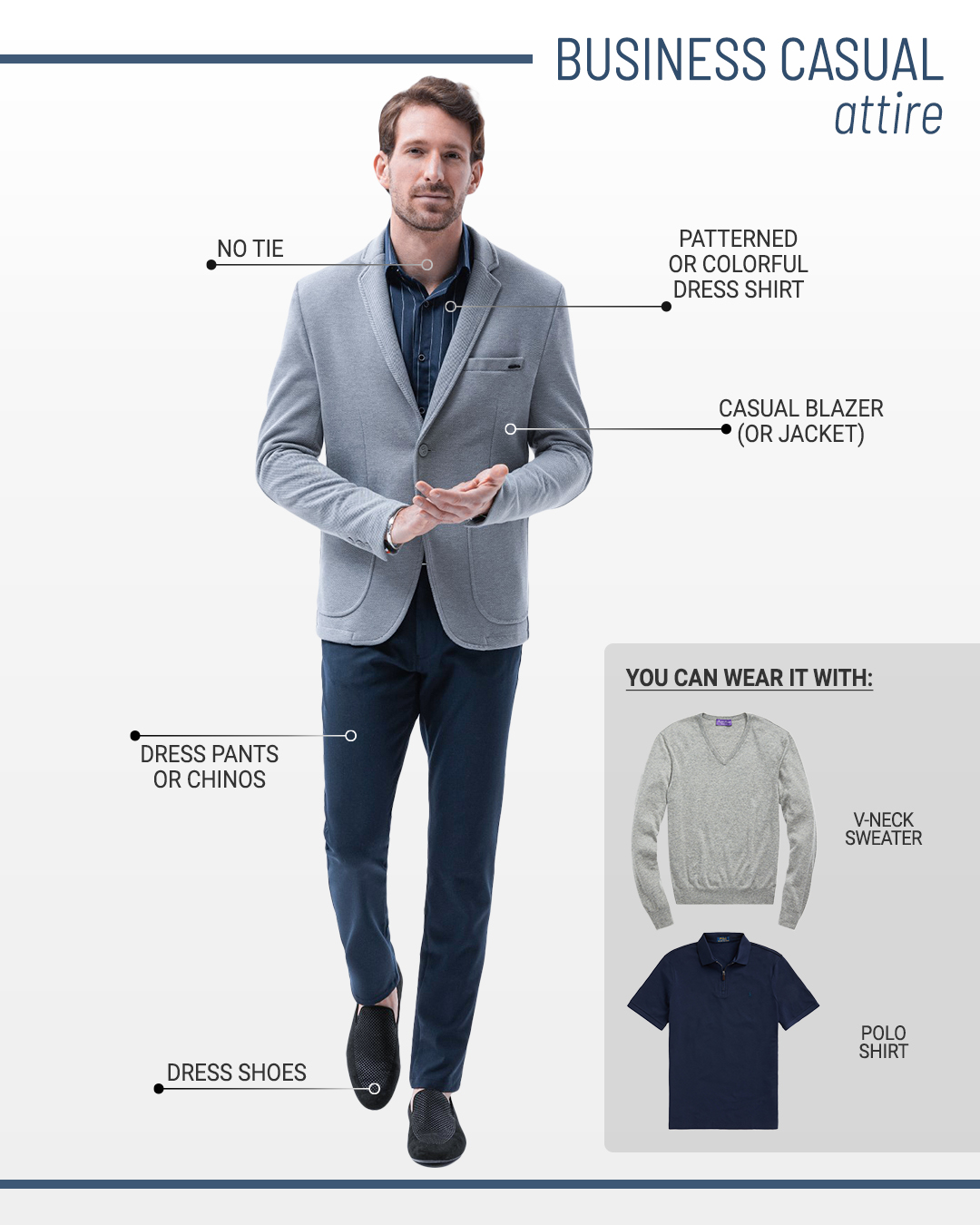 You will always look tailored and crisp if you wear it properly and accessorize well.
How to Wear a Linen Suit for Summer Weddings
Outdoor weddings are more laidback than most other weddings, just like linen is a more laidback fabric.
So that makes the two a perfect combination!
When you attend a summer wedding, you want to fit in your natural surroundings, and linen accomplishes that goal.
Even if the summer wedding is indoors, you'll still appreciate wearing a suit that feels tailor-made to withstand hot weather.
Nobody wants to show up to a wedding already wilted and crumpled from the heat.
Stick to Standard Linen Suit Colors
If the summer wedding is during the daytime, you would be best suited to stick to light colors.
A blue linen suit is probably the best choice, as blue suits tend to portray confidence and style, especially during the day.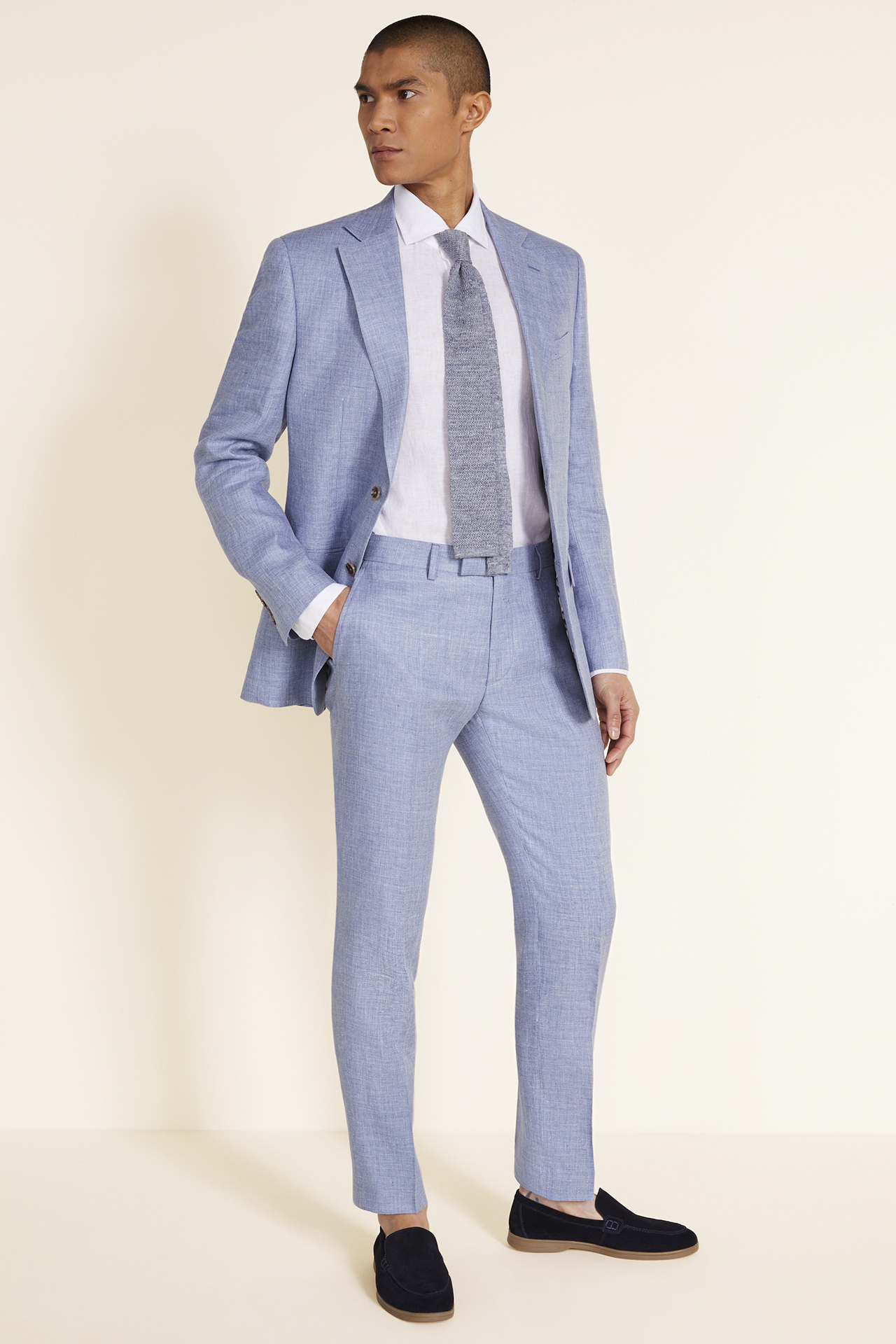 Light grey and tan are also great suit colors that are respectful to the occasion and are fair enough to complement the hot weather.
Dark would look out of place when the temperature is hot because it absorbs the heat and raises your own temperature.
However, a dark shade is better if you attend an evening wedding because it is naturally more formal, as night weddings are.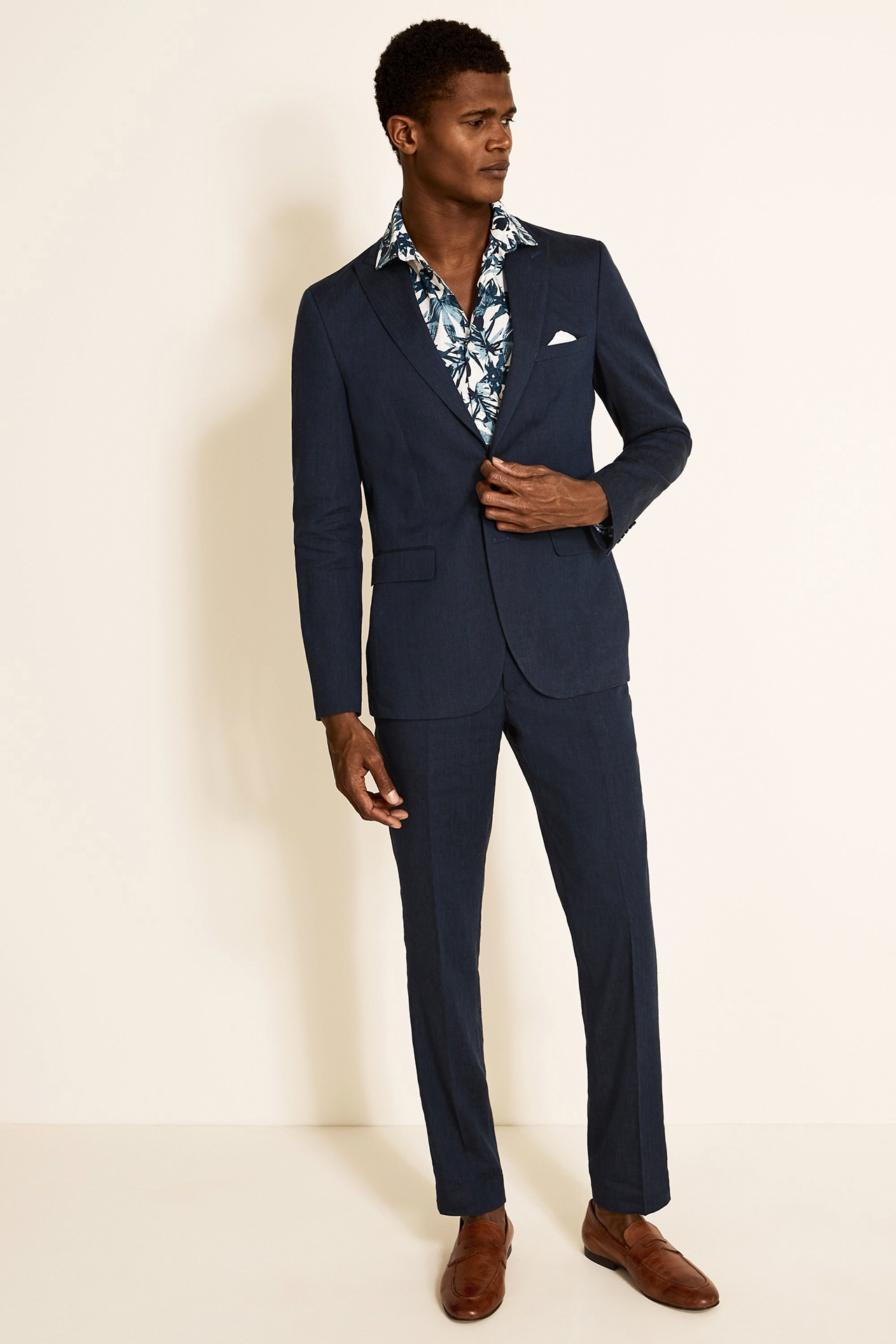 In this instance, a navy or charcoal linen suit is dressy and looks sharp.
Solid Dress Shirt
Keep your dress shirt simple and timeless.
Your best choice is a white button-up dress shirt; light blue or light pink are also excellent options.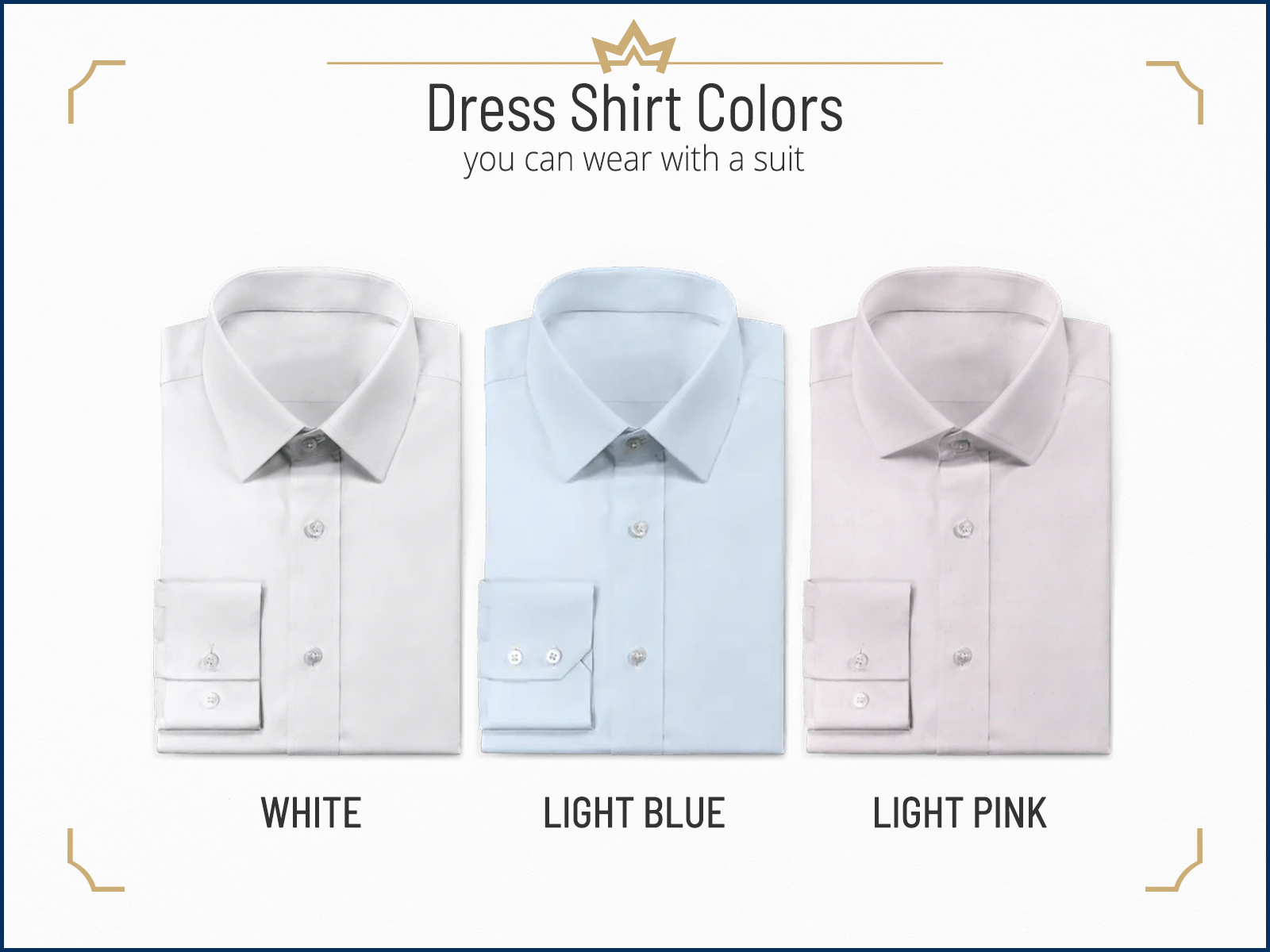 You don't want your dress shirt to be heavy or make you unable to breathe, so choose one that's cotton or a linen-cotton blend.
Either of these will help add some structure to your linen suit while preventing you from overheating.
Although solid dress shirts make up for the casual nature of the linen suit, you can wear patterned or floral shirts as well.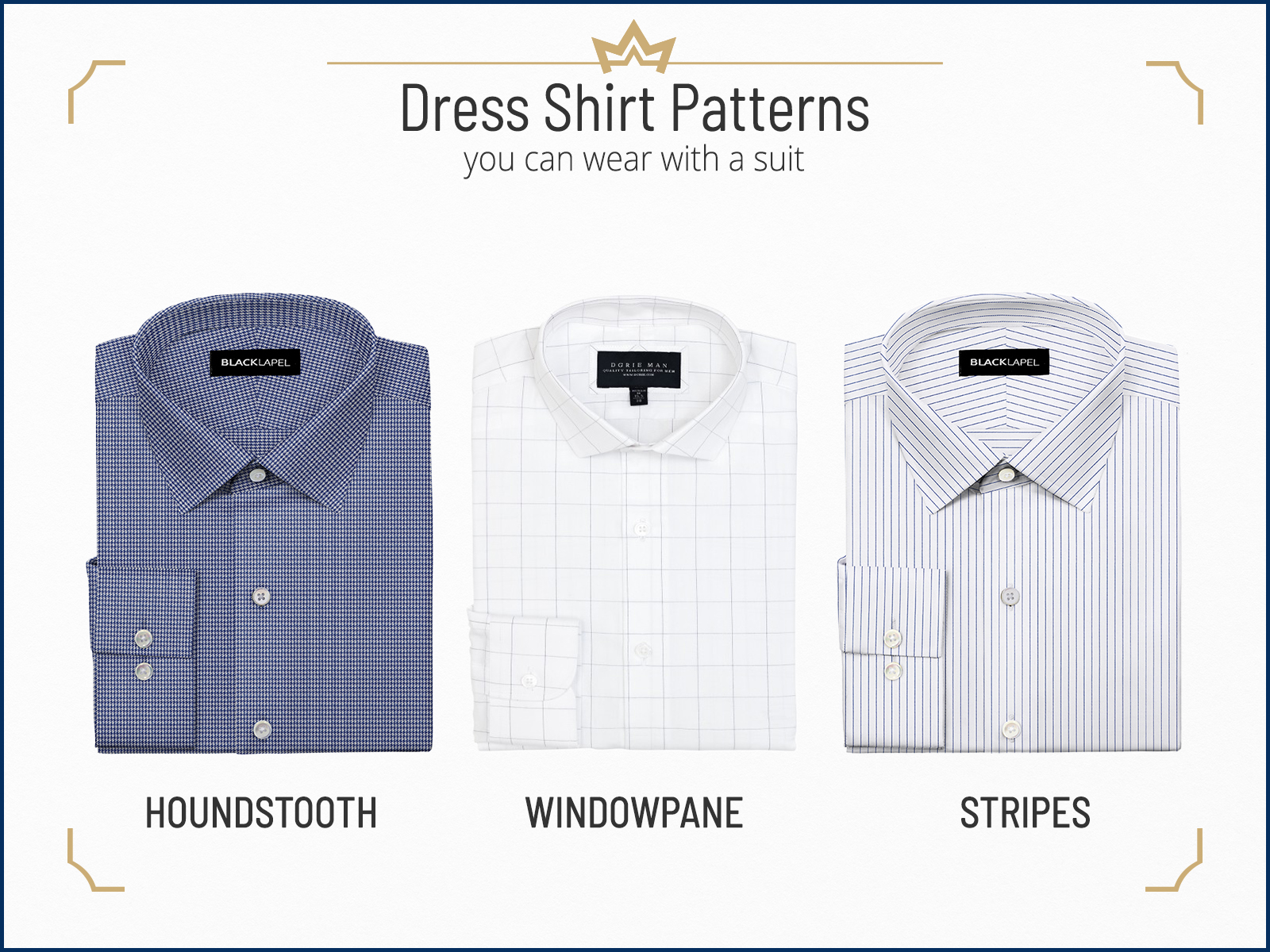 To ensure that you are keeping in line with the proper formality is to opt for a trim, slim-cut dress shirt.
A slim fit is a natural way to balance the looseness of the linen suit.
Formal Shoes that Match the Suit
Keep your ensemble properly dressy with the right pair of dress shoes.
Black or brown Oxfords or derby shoes are your best choice for the evening.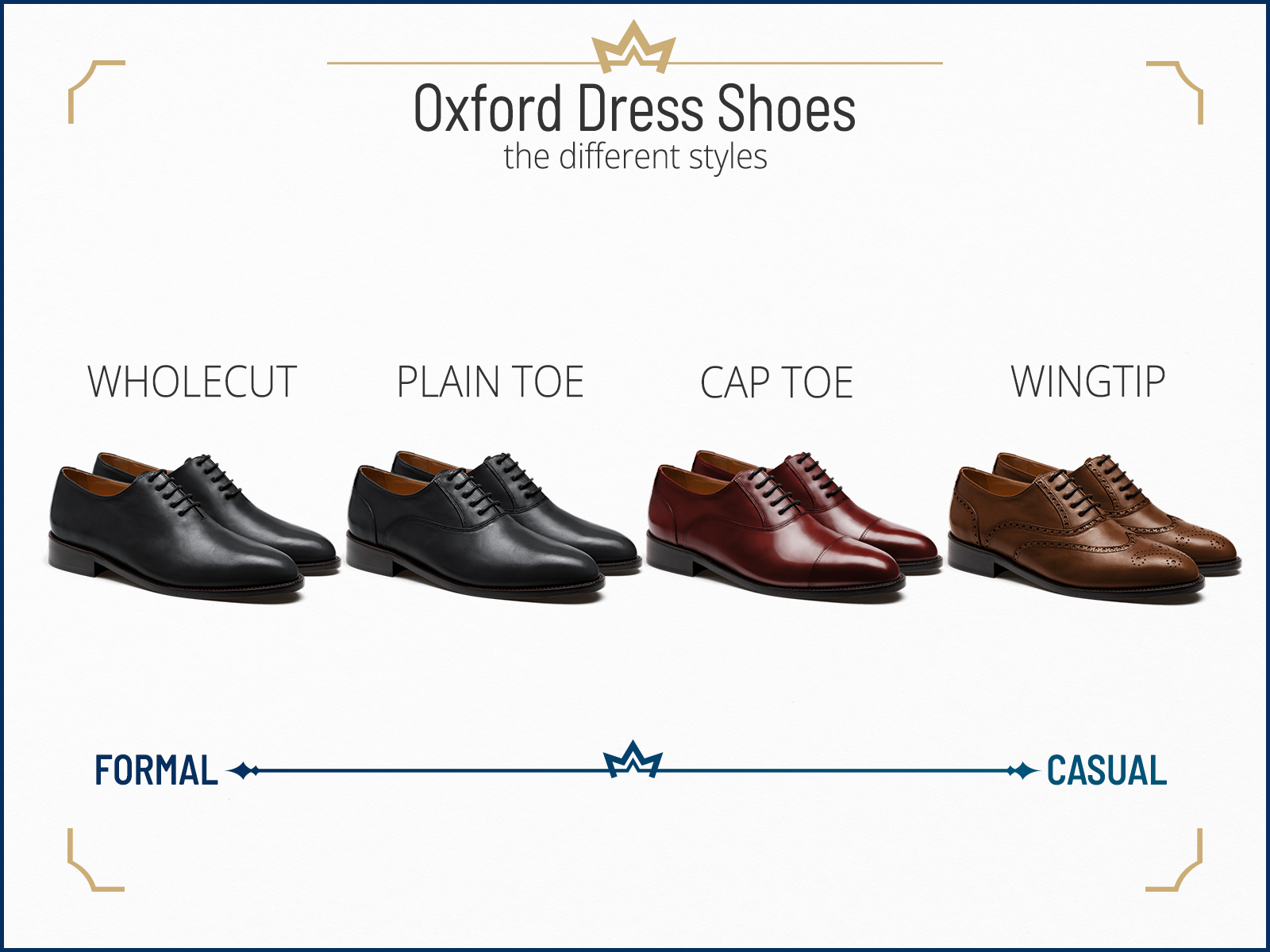 You have a few more options if you dress for a daytime wedding.
For example, wearing loafers with a suit is a natty finish to your summer attire.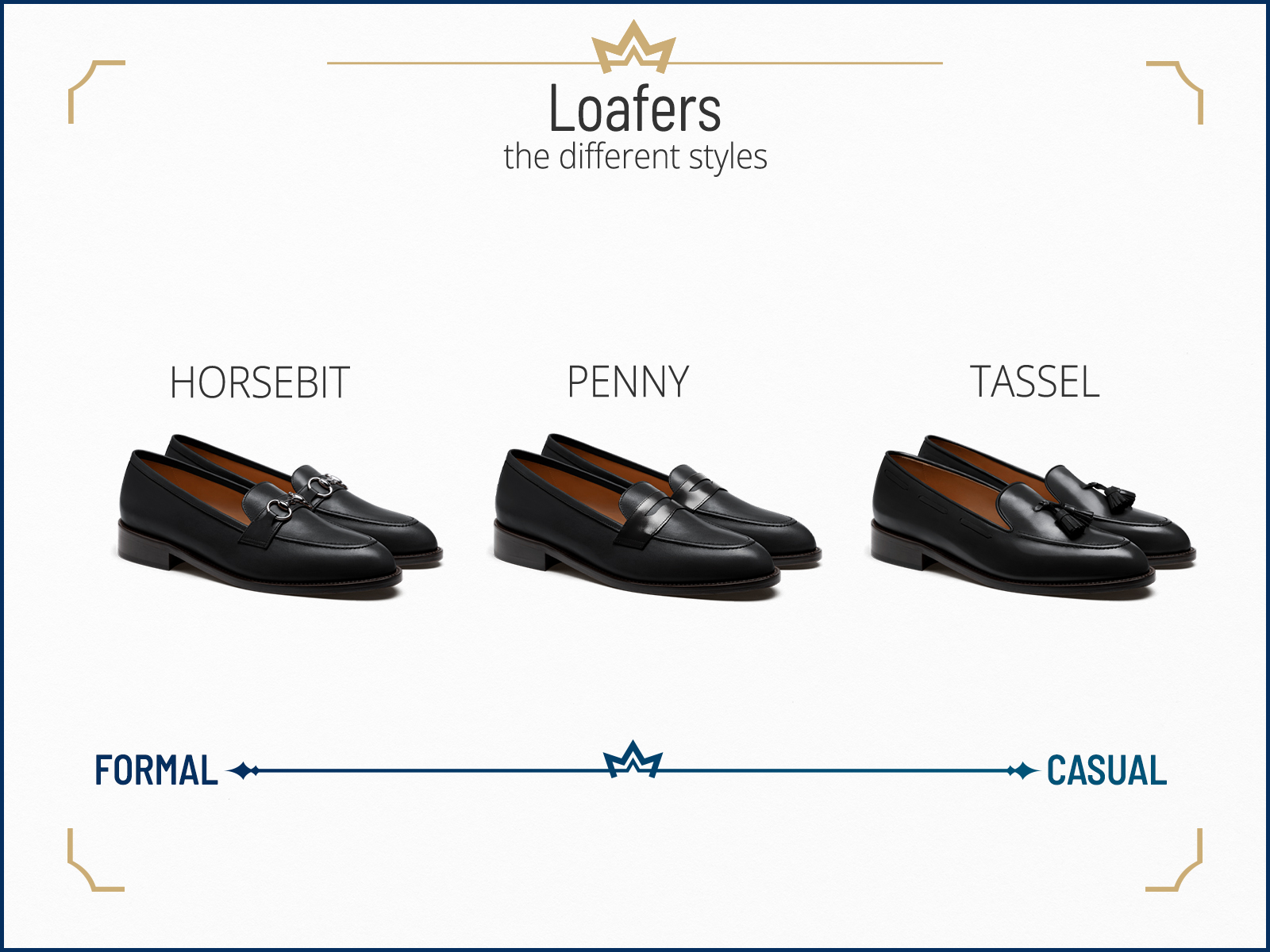 If that feels too casual for your tastes, monk straps are classy footwear to pair with your linen suit.
Though you can loosen up restrictions on your dress shoes for a hot, daytime summer wedding, flip-flops are not welcome.
Accessories to Wear with a Linen Suit
Embellish your linen suit with a colorful pocket square. If your suit is a neutral shade, this is how you can add a splash of color to your outfit.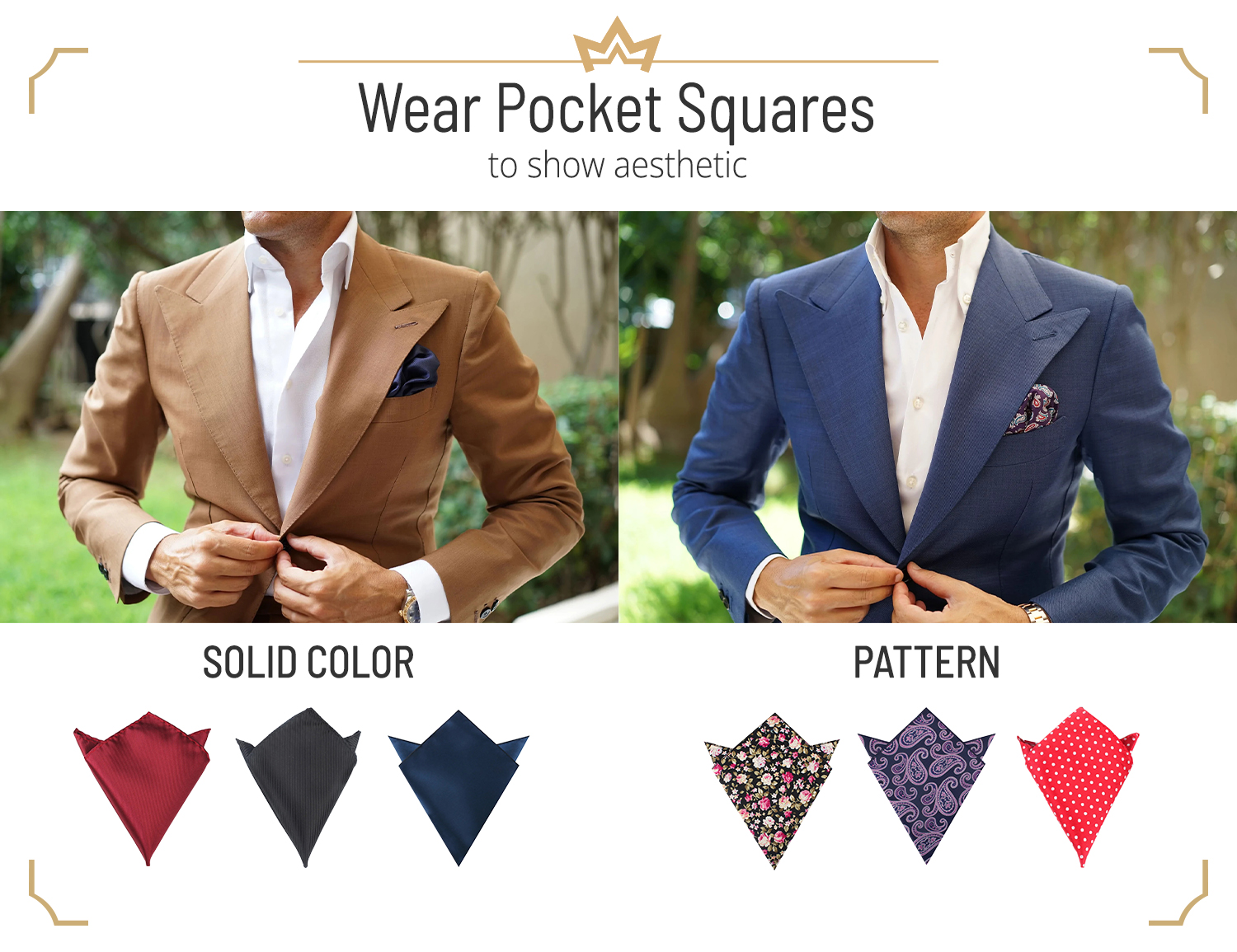 A watch is another beautiful and classy way to adorn your linen suit.
A wristwatch speaks to a slower period, and linen also has a vintage feel, making them a perfect pairing.
You aren't required to wear a tie if attending a daytime summer wedding wearing a linen suit.
If you decide to wear one, keep the colors soft and muted.
How to Wear a Linen Suit for Business Settings
Being obliged to wear a suit daily during summer can get anybody down; it's a sweaty and stuffy situation.
Linen suits aren't appropriate for all office spaces, but if your workspace is open to business casual dress, you are in luck!
You can have the best of both worlds by making some tweaks here and there – a professional appearance and summer cool.
Solid or Separate Suit Jacket and Pants
You can certainly wear a solid linen suit but also have the option to separate the pieces.
A linen blazer mixed with linen suit pants is a very relaxed summer style. However, breaking up the colors lowers the formality of your suit.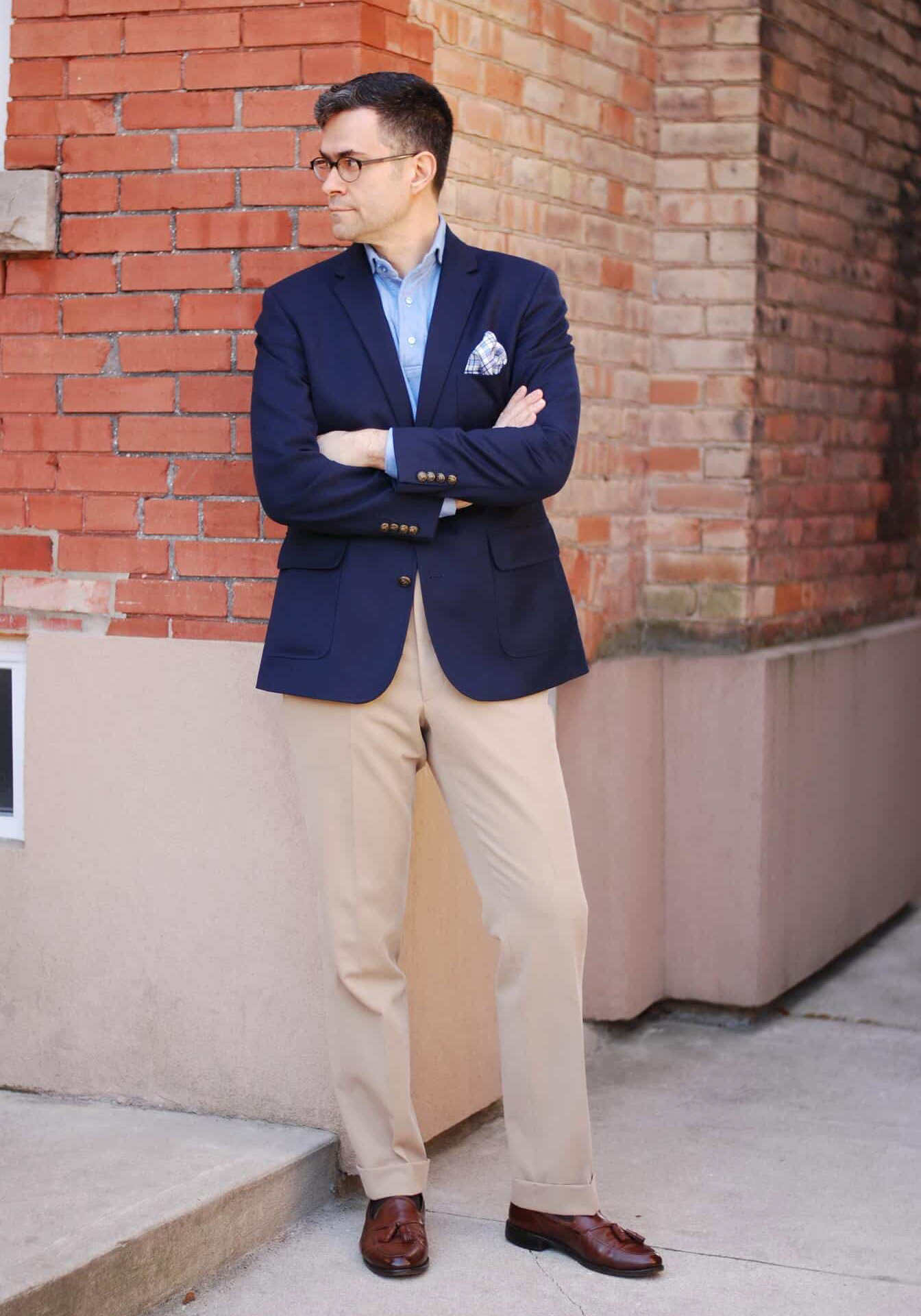 However, you don't want to be too vacation chic at the office.
You may decide to stick with a full suit, in which case, retain your professional air with dark, neutral shades like navy, charcoal, and brown.
Button-Down Shirt or Polo Shirt
A polo shirt is another way to advertise that you embrace this summer style and can pull it off well.
The polo shirt must fit very well; bagginess will look untidy, destroying your carefully compiled outfit.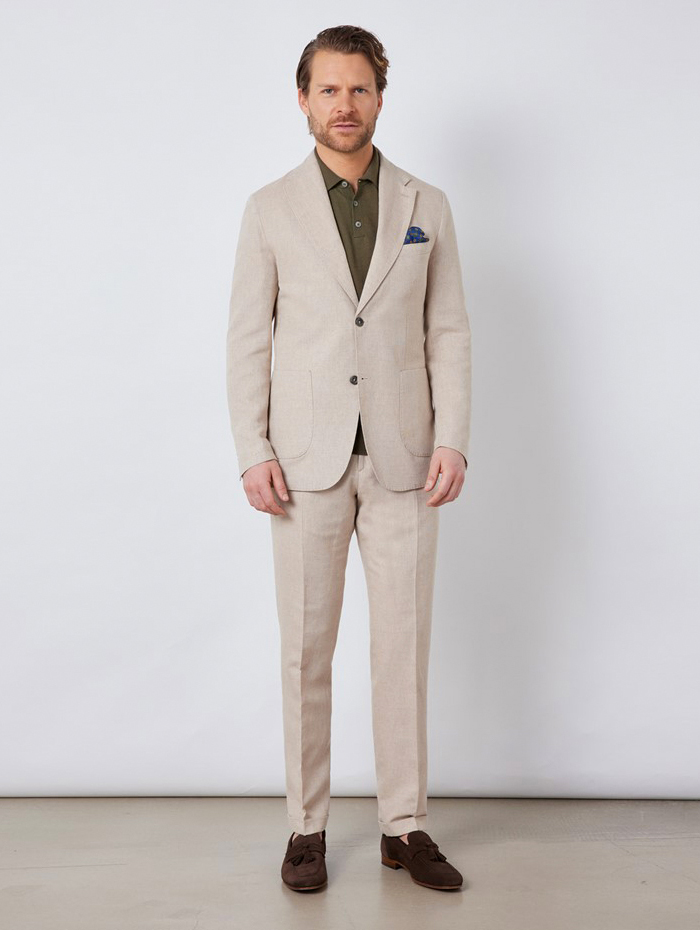 Your polo shirt must also be a solid color and include no insignias or logos. A graphic on the shirt will lower the dressiness.
You can also wear a cotton button-down dress shirt if you want a slightly dressier appearance. White is the best color to enhance your formality.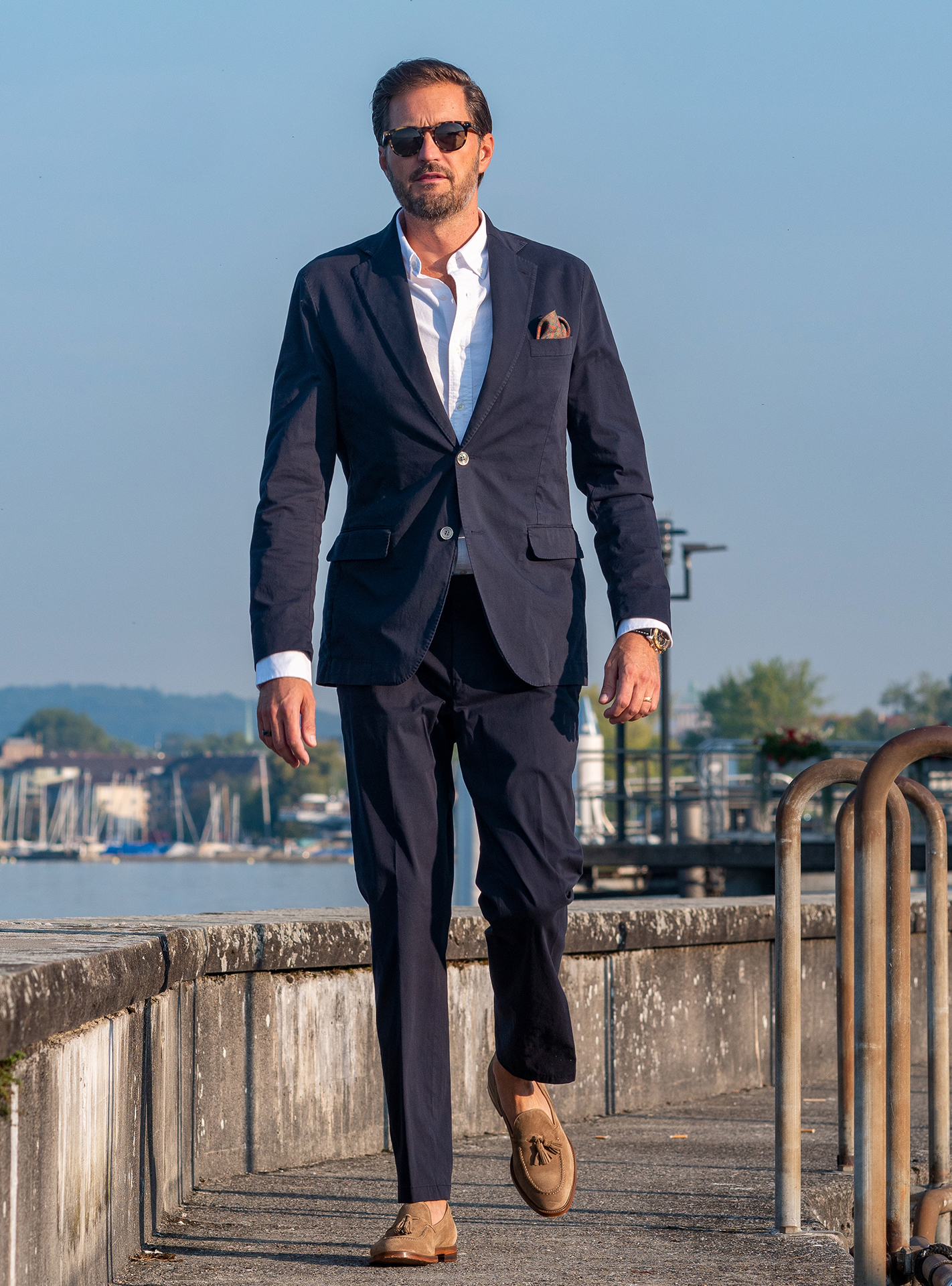 For either a polo shirt or button-down, you may opt for a bit of color but stick with a subtle color contrast with your linen suit. Consider cream, pale blue, or light pink.
Keep Some of the Formality with the Shoes
Wearing a dress shoe will help keep your linen suit looking appropriately formal.
You can never go wrong with a pair of lace-up dress shoes, like Oxfords or derbies.
Because your linen suit isn't wholly formal, you are free to add some design elements that will enhance your shoes, such as broguing.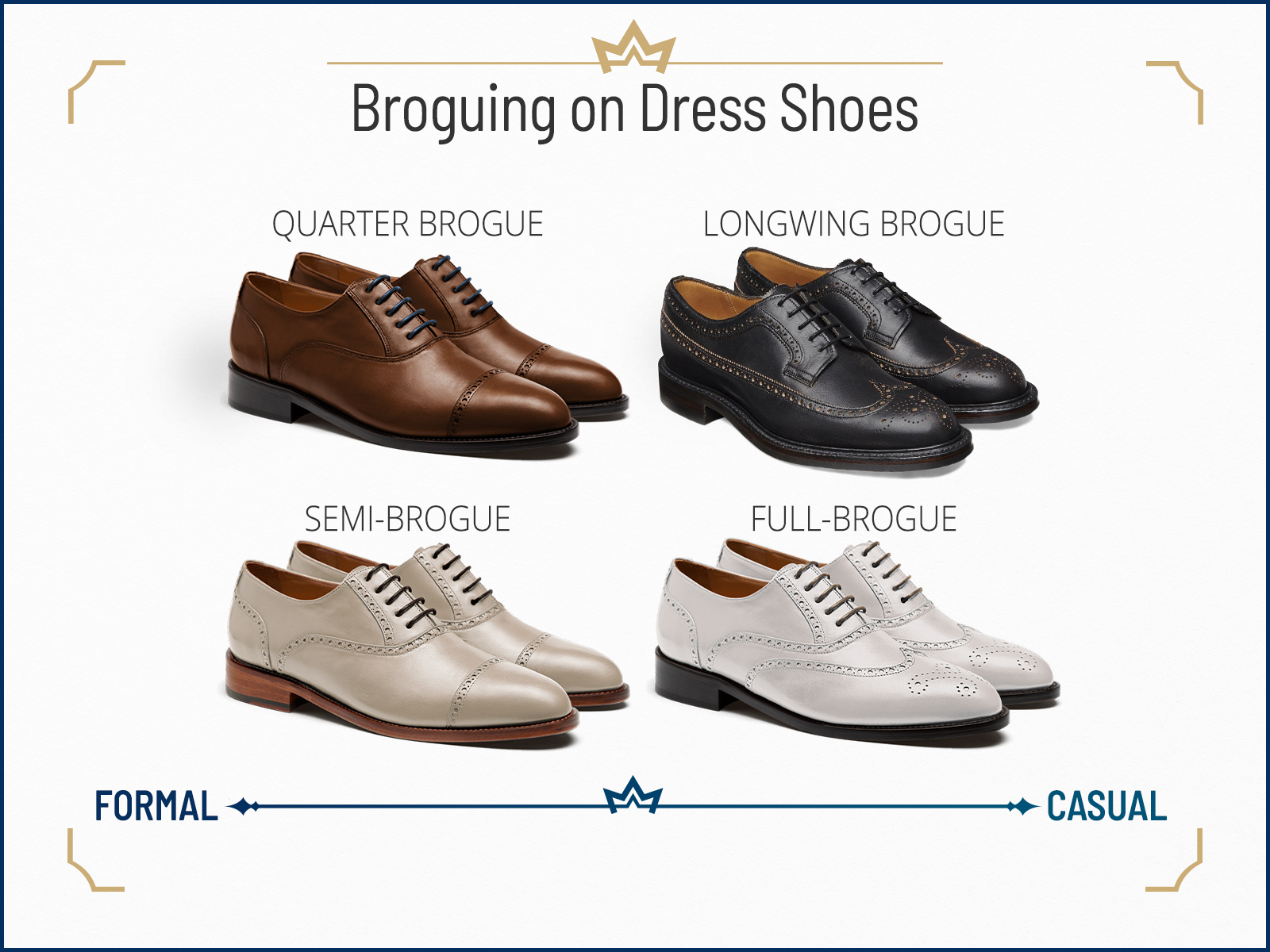 You can wear a pair of monk straps for a slightly more casual shoe.
Black might be too harsh a color for this summer suit, so brown dress shoes are probably your best choice.
Remove the Tie
Since you are aiming for a business casual look, you can remove your tie to avoid looking overdressed.
Avoiding a pocket square is also fine; keeping your outfit simple and unadorned is essential.
Be sure to include a belt with your linen suit, especially if you need help holding your trousers in place.
You can also keep a watch as part of your outfit.
Watches are very subtle accessories that don't grab people's eyes easily but make a good impression when they do.
If your watch strap is leather, it must be the same color as your belt.
Wearing a Linen Suit Casually and for Vacation
Casual dress doesn't need to equate to sloppy.
There is no reason you can't look dashing, even when outside work or not attending a social event.
And when you're on vacation, of course, you'll be posing for many photos; don't you want to be captured looking your best?
Linen suits check all the boxes: they look flattering and stylish but simultaneously feel relaxed.
Separate the Linen Suit Jacket and Pants
To tone down the formality of a full suit, feel free to wear a different jacket and pants.
Wearing separates helps your outfit seem less rigid and structured.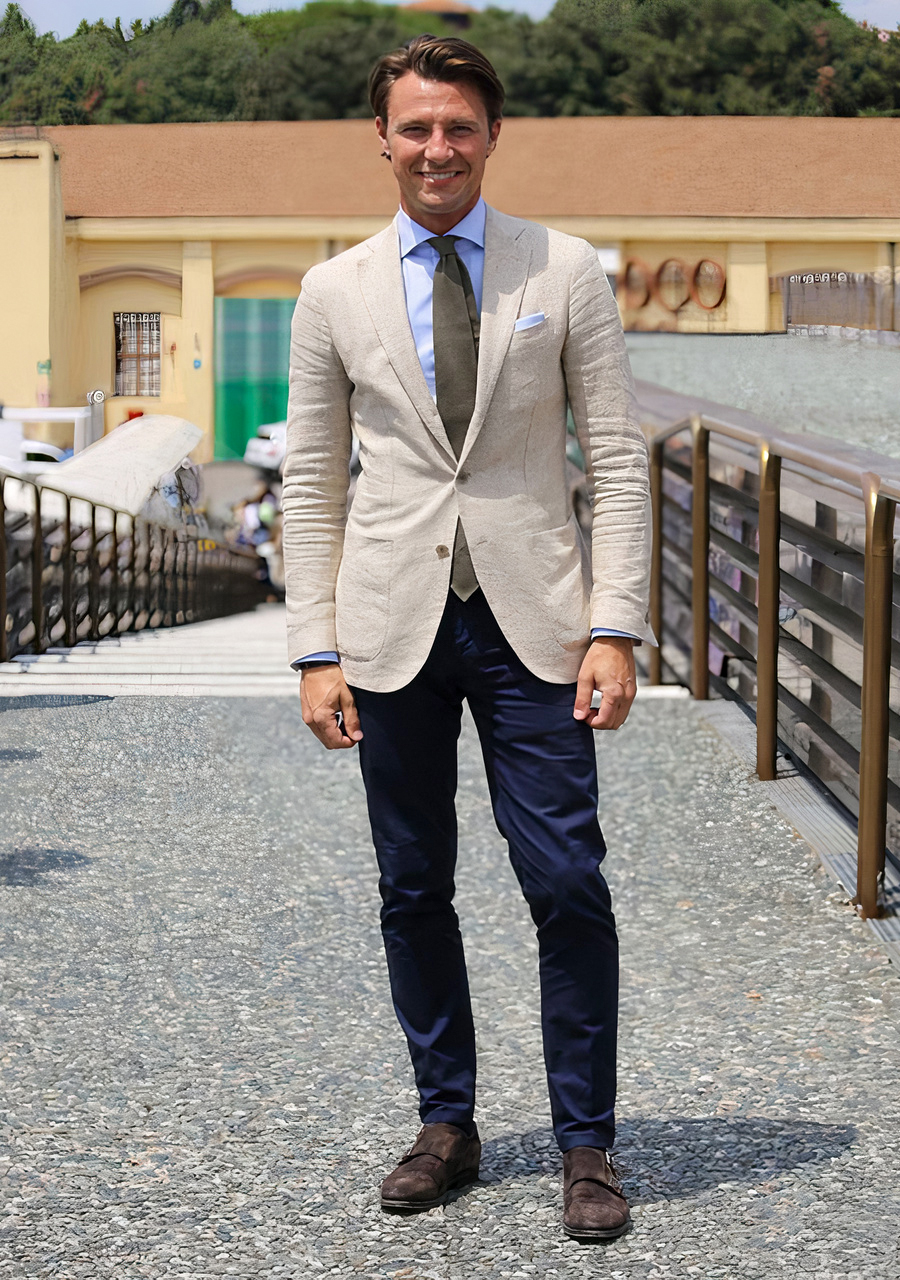 Breaking up your full suit gives you more freedom when planning your outfit; it offers the chance to combine multiple colors.
If you want to stick with a solid suit, that's great, too. Now is the ideal time to play with vibrant and unusual summertime colors.
Fuscia, anyone?
T-Shirt and Polo Shirt Are Great Choices
A polo shirt complements your casual linen suit while maintaining a smart, crisp appearance.
Another stylish and comfortable option is wearing a plain t-shirt with your suit. It has a relaxed elegance and can help keep you cool.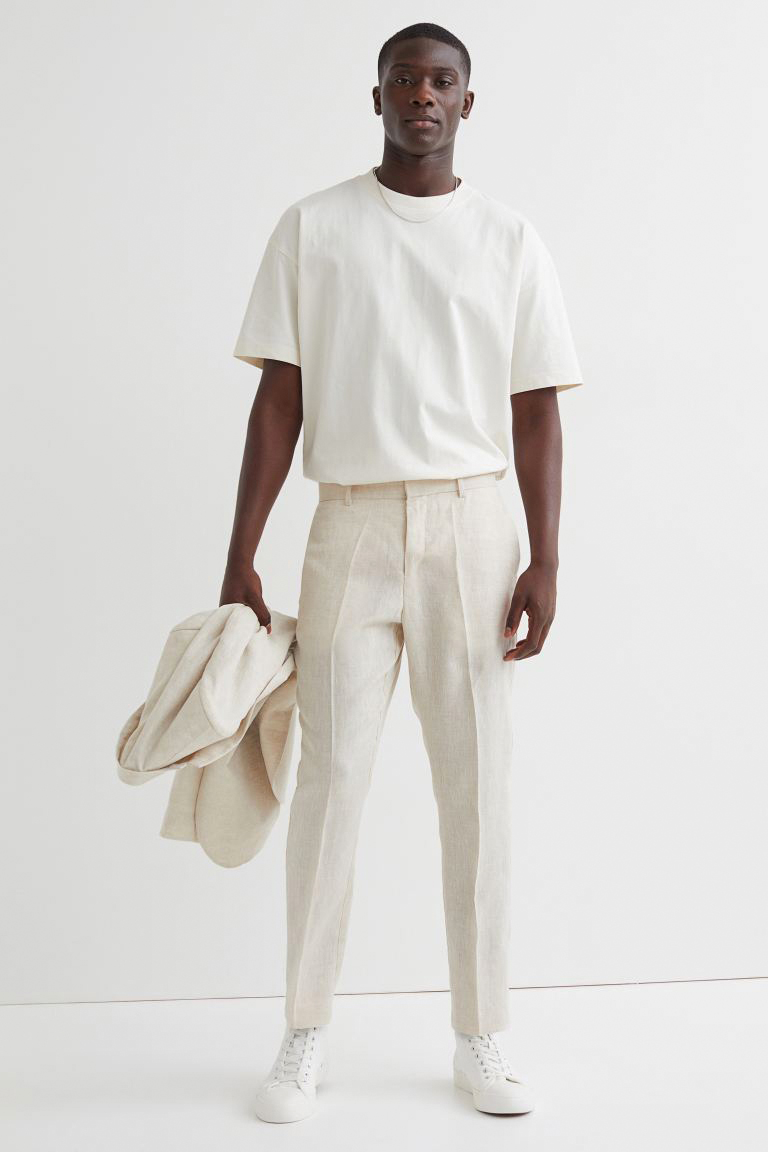 It's best to stick with standard t-shirt colors in neutrals and pastels.
Again, whichever shirt you add to your linen suit must fit you very well.
Pick Light Casual Footwear
Because you are dressing mainly for chic comfort, why not finish your outfit with a pair of fashionable white sneakers?
You can also keep things leisurely with a pair of beige or tan loafers.
If you're going out to a nice dinner while on vacation, you could also swap out your sneakers or loafers for a pair of monk straps.
Whichever shoe style you go with, leave the socks behind!
Be mindful of the state of your shoes; casual dressing is no excuse for dirty or scuffed shoes.
Why Wear a Linen Suit
Linen is a cooling suit fabric that's highly breathable, allowing air to flow through and around the cloth.
The open weave prevents heat from getting trapped, making you sweat.
Linen doesn't sit heavy against your body; it's so light that it lies gently against your skin.
Finally, linen should be your go-to summer suit fabric because it wicks sweat away from you; you'll never feel uncomfortably wet.
Taking Care of Your Linen Suit
Linen is remarkably quick to wrinkle, especially if you travel. But that doesn't mean it's a difficult fabric to maintain.
It isn't compatible with your washing machine, so you will need to send it out to the dry cleaner when it requires a wash.
Thankfully, you don't need to wash it each time you wear it. Instead, in between each wearing, you need to air it out and perhaps brush it.
To work out some of those creases, run a steamer gently over the fabric while it's hanging up.