Wearing a sweater over a dress shirt is the secret sauce of being stylish.
You look ready for the office, dinner, holiday party, and getting on a cruise, all at the same time.
The best part is it isn't a "try hard" preppy combination.
A sweater over a dress shirt stands out in the most unassuming way. Getting comfort and warmth are some added benefits.
However, there are some prerequisites to looking classically dressed in a modern silhouette.
Worry not; I'll help you score this home run of style.
Going For the Right Dress Shirt
Dress shirts bring in formality, and they come in various styles.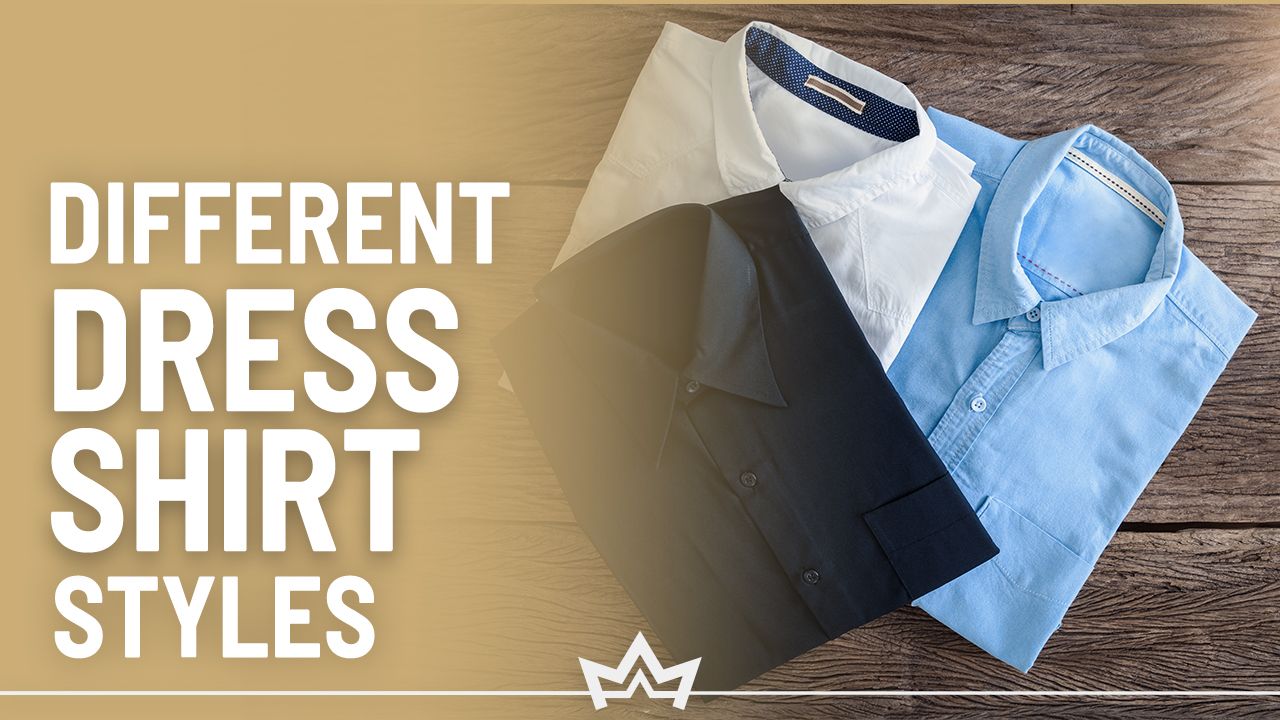 But one way or another, each of these will pair with the sweaters.
It's just a matter of bringing the right pieces together.
Being timeless is the key here. So, choose a dress shirt that offers maximum versatility.
Proper Dress Shirt Fit
There is no replacement for a good-fitting dress shirt. It looks good and also makes you confident.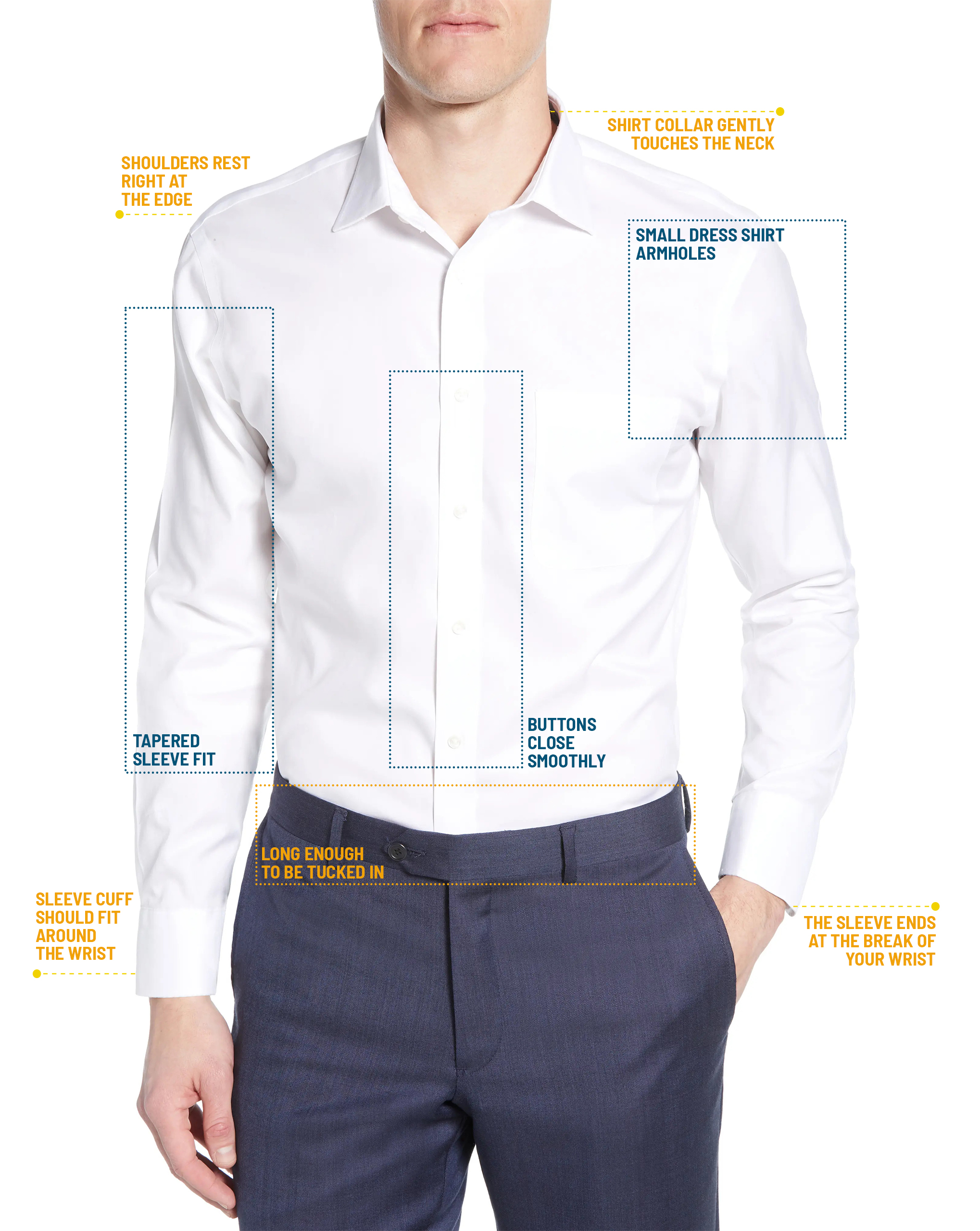 The formula holds true when pairing a dress shirt with a sweater.
Your sweater would cover the dress shirt. But a tight shirt becomes extremely uncomfortable to wear.
Contrastingly, a baggy shirt would wrinkle and look stuffed under the sweater.
So, choose a nice slim-fit dress shirt tailored to your body.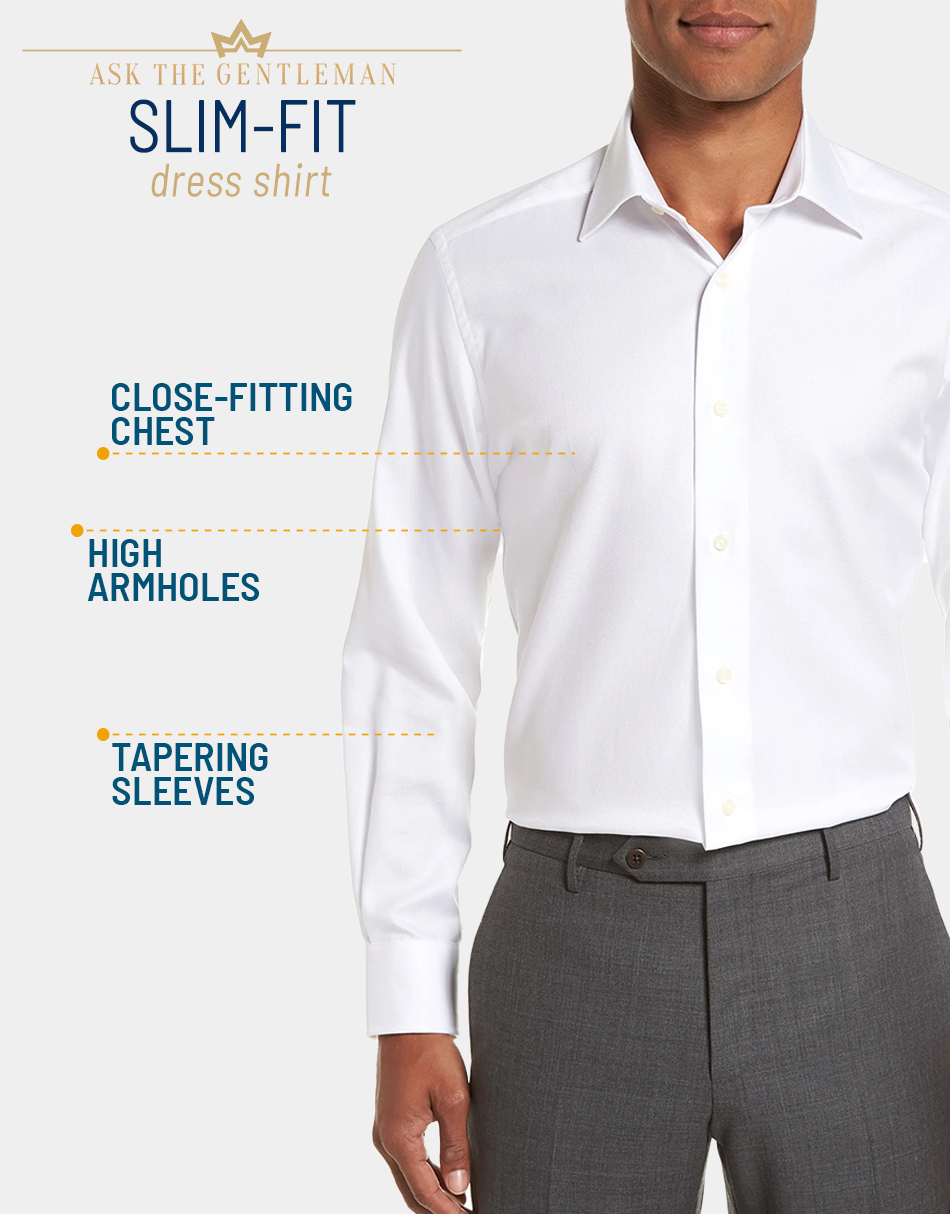 I also suggest being careful of the lengths.
A tucked-in shirt coming out and shirt sleeves staying inside the sweater sleeves are the common problem.
You can overcome both these with a proper shirt and sleeve length.
Appropriate Styles & Fabrics
You need timeless styling. So, I suggest aiming for a versatile dress shirt style.
This means never wearing formal shirts like winged collars and front pleats. Band collar dress shirts also don't go well with a sweater.
Avoid French cuffs in favor of simpler barrel cuffs.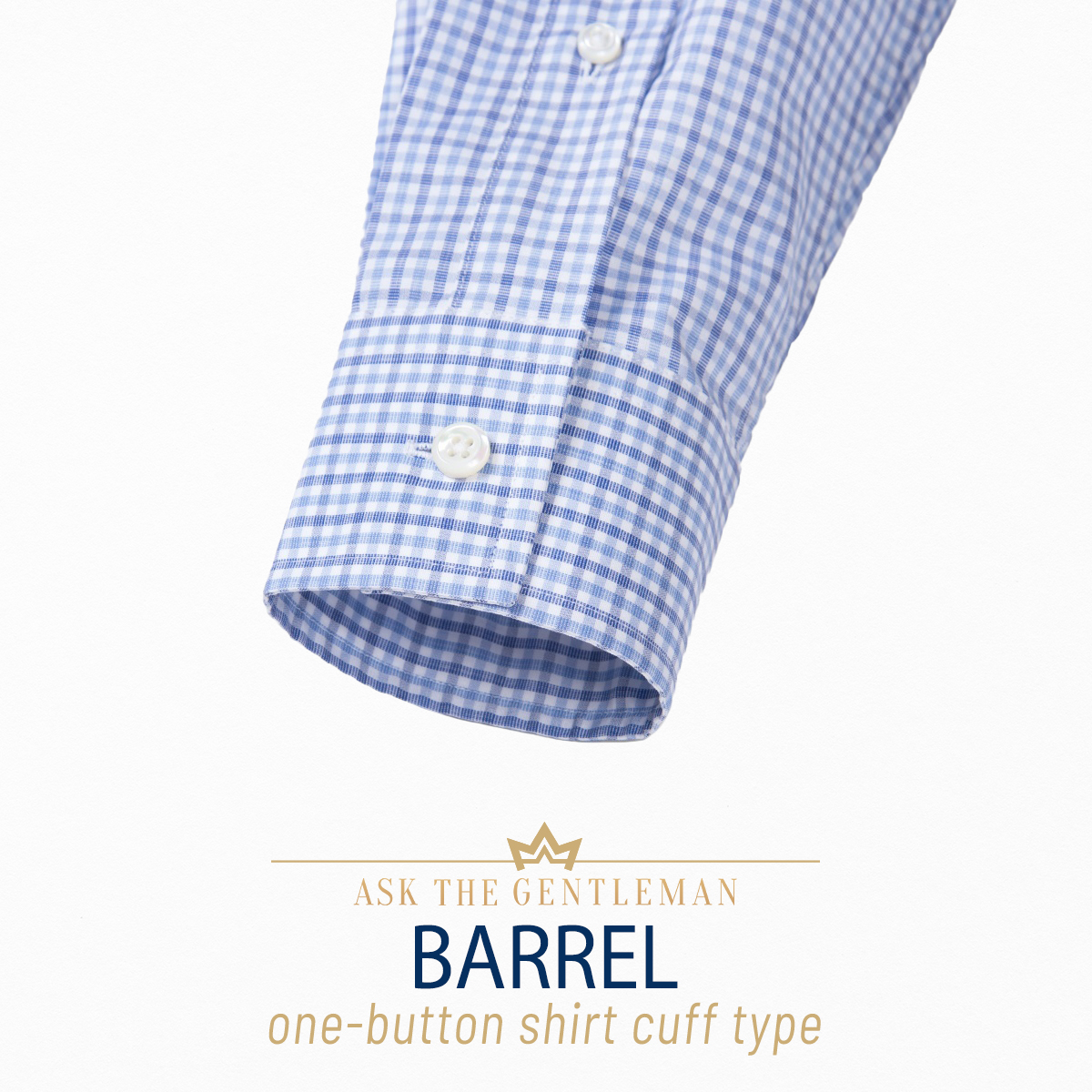 You can wear cufflinks, but buttons are more appropriate with the effortless theme.
A curved hem is best as the shirt tails keep the shirt tucked in.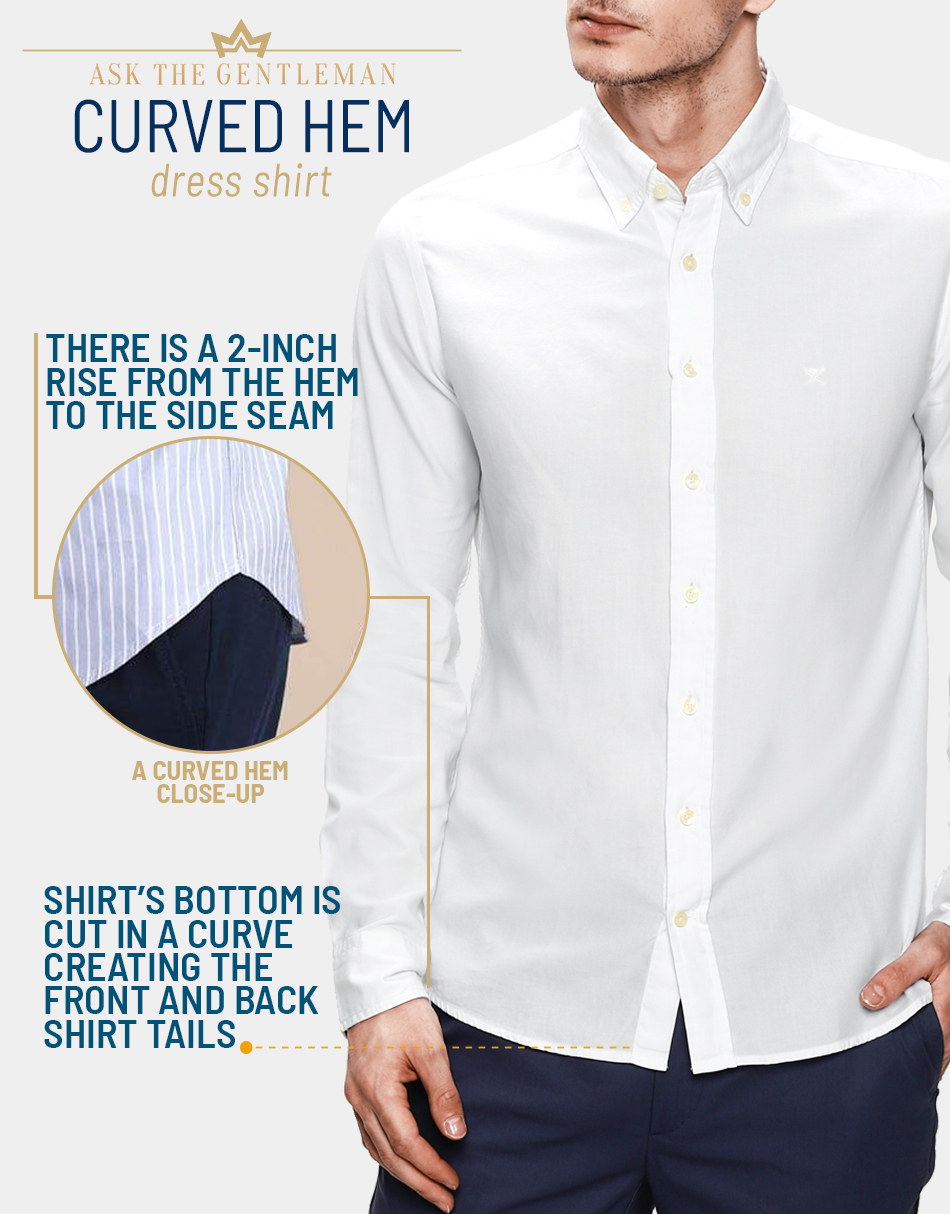 Choose classic fabrics like cotton, oxford cloth, poplin, twill, etc.
You can experiment with the fabric depending on the situation but always choose a high-quality one.
The light, breathable, and stretchy fabric material is best for a dress shirt layered under a sweater. The reason is unmatchable comfort and great fit.
Finally, in summer, if you are going to remove your sweater, you can wear a short sleeve dress shirt.
Align the Sweater Style with the Dress Shirt's Collar
The sweater style will make or break this sweater over a dress shirt look. And so does the shirt's collar.
So, it's important that both these styles complement each other.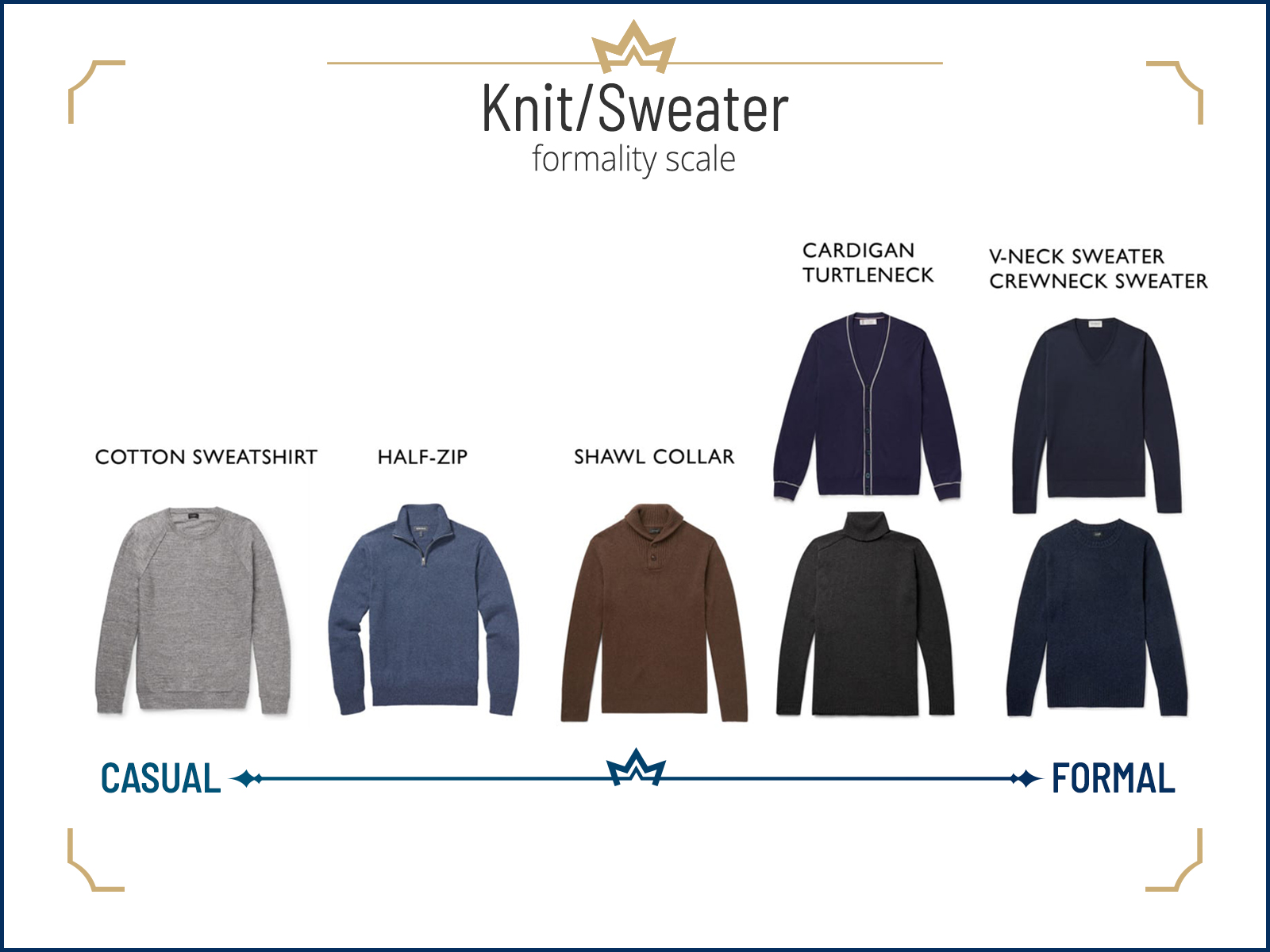 A good first step would be to match the shirt collar style with the occasion; dressy or casual. Then choose a sweater corresponding to that collar style.
The result would be some "by the book" combinations.
But you can try experimenting with different looks, definitely without going overboard.
V-Neck Sweater Over a Spread Collar Shirt
The dressy neckline of a v-neck sweater helps embody many styles.
Smart, sporty, and business, you can pull all these looks.
A semi-spread collar shirt is the best bet with a v-neck sweater.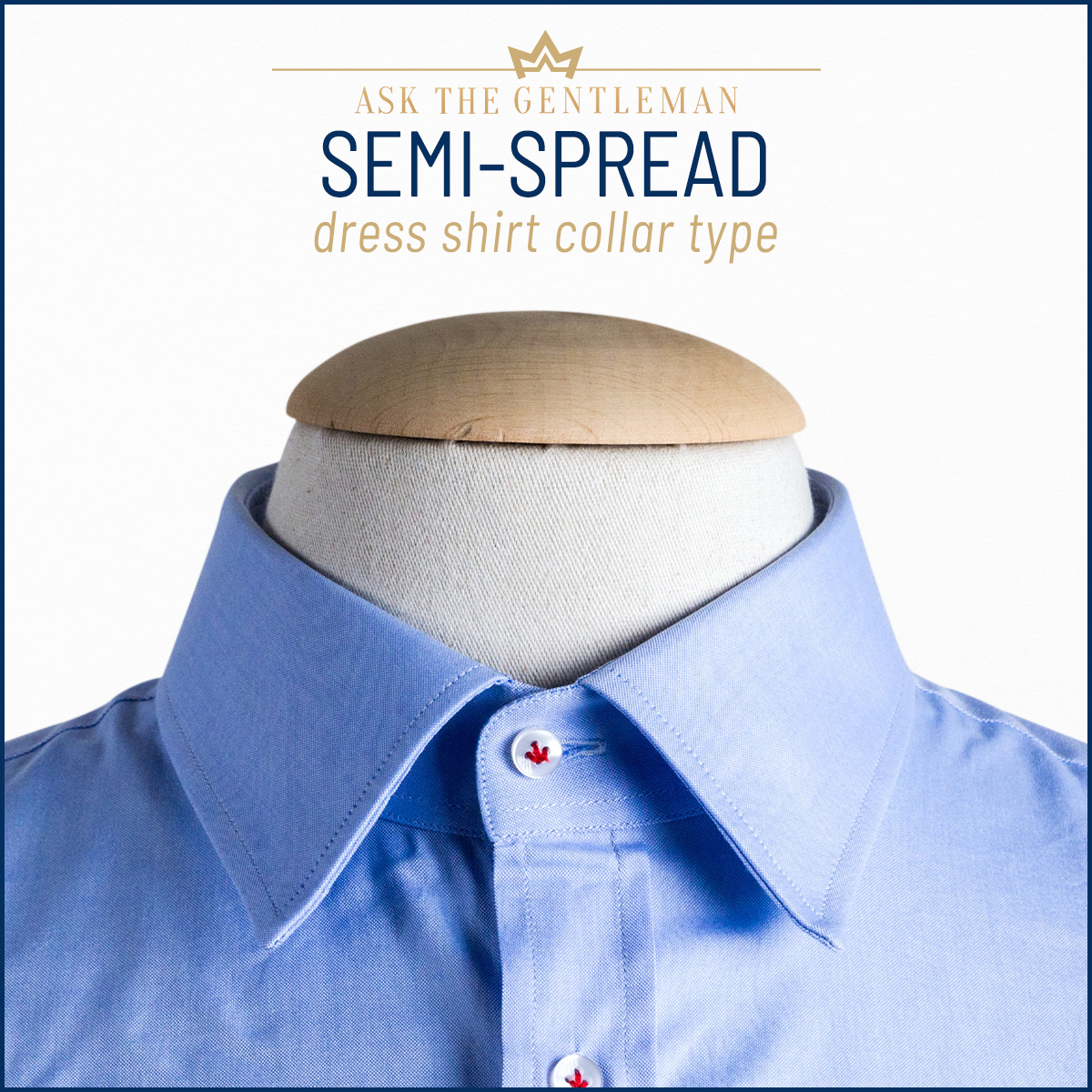 The spreading collar points tuck in nicely under the neckband creating plenty of space. On its own, this look is quite smart and dressy.
However, you can add a dash of formality by wearing a tie. Slim ties with a contemporary knot look best.
Pointed collar shirts also match well with a v-neck sweater.
Crew-Neck Sweater Over a Button-Down Shirt
A crew-neck sweater is innately sporty and best for casual business looks.
The button-down shirt is a natural match with a crew neck sweater. The reason is a common formality of both the pieces.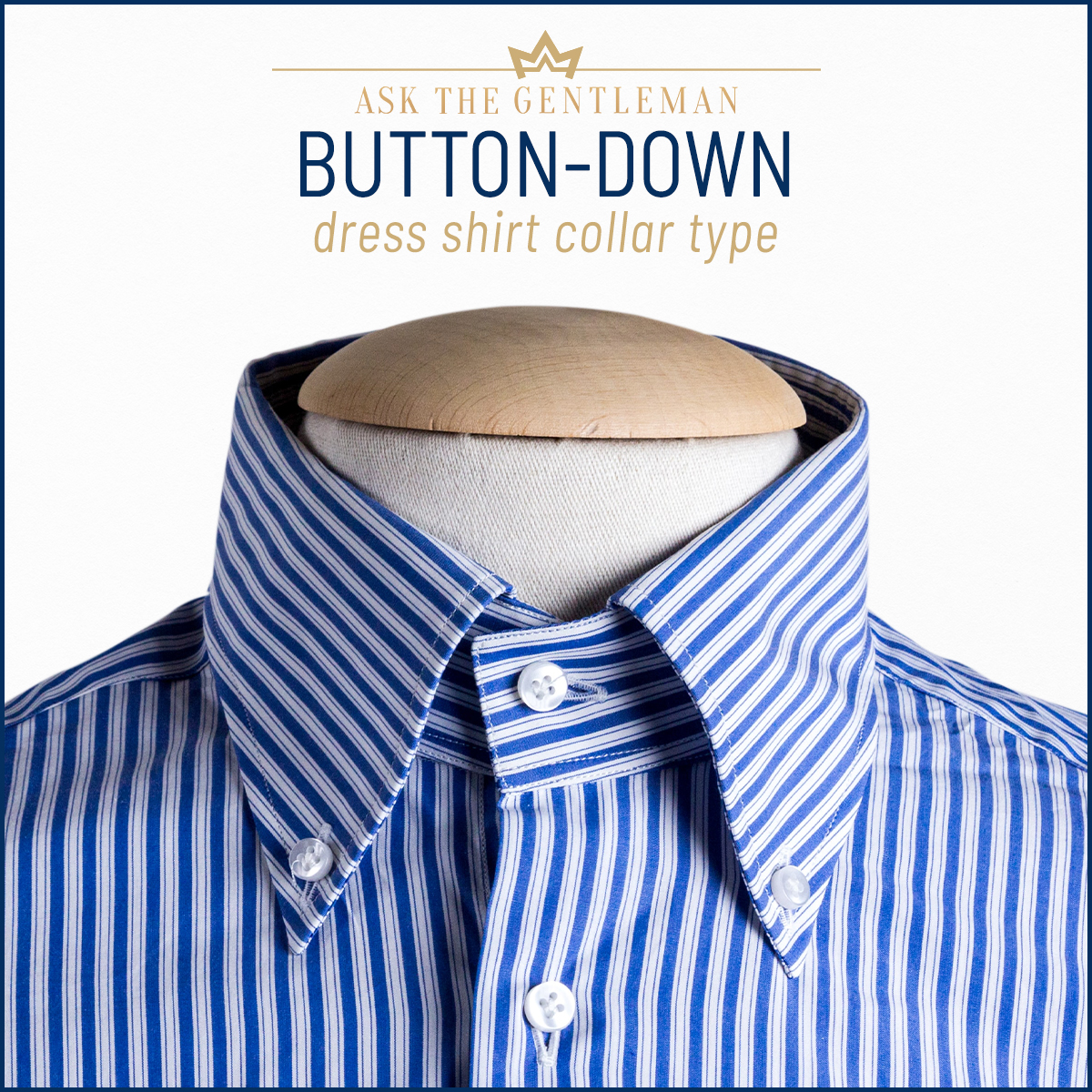 Plus, the buttons at the collar points ensure that the collar always stays tucked in.
I don't think a better combination depicts "sportiness" than a crew-neck sweater and button-down. It draws attention but not to your face.
Due to the high neckline, you should avoid the tie with this combination.
Spread, semi-spread, and point collar shirts can also work with crew neck sweaters. But you have to keep the collar tucked in.
Cardigan Sweater Over a Point Collar Shirt
A cardigan sweater is relaxed, at the same time, a little dressy.
Plus, with zippers and button-down variations, cardigan sweaters give flexibility in styling. This also results in making a lot of your shirt visible.
A pointed-collar shirt is the best option in this case. The reason is the versatility of a pointed-collar shirt.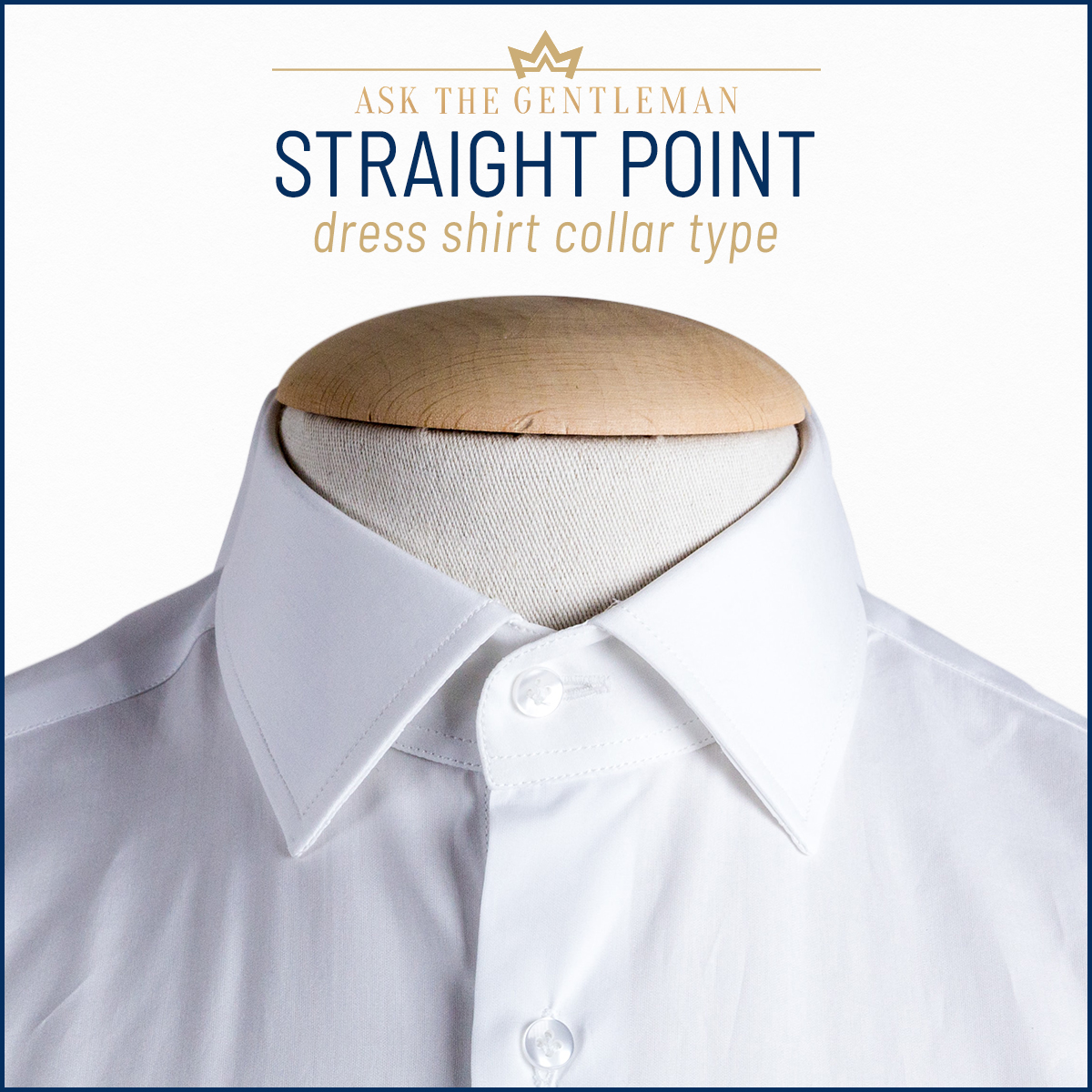 You can toss on this outfit as everyday wear. Or add in a tie to go a little dressed up.
A cardigan also gives plenty of exposure to the shirt. So, you can wear a patterned shirt for some extra style.
And with pointed collars, patterns would be the mainstay of attention, not the collar.
Sweater Vest Over a Cutaway Collar
A sweater vest has both old retro and new aesthetic vibes. So, you need something similar in the dress shirt.
A cutaway collar is the best option with the sweater vest. The collar is wide enough to fill in the neckline.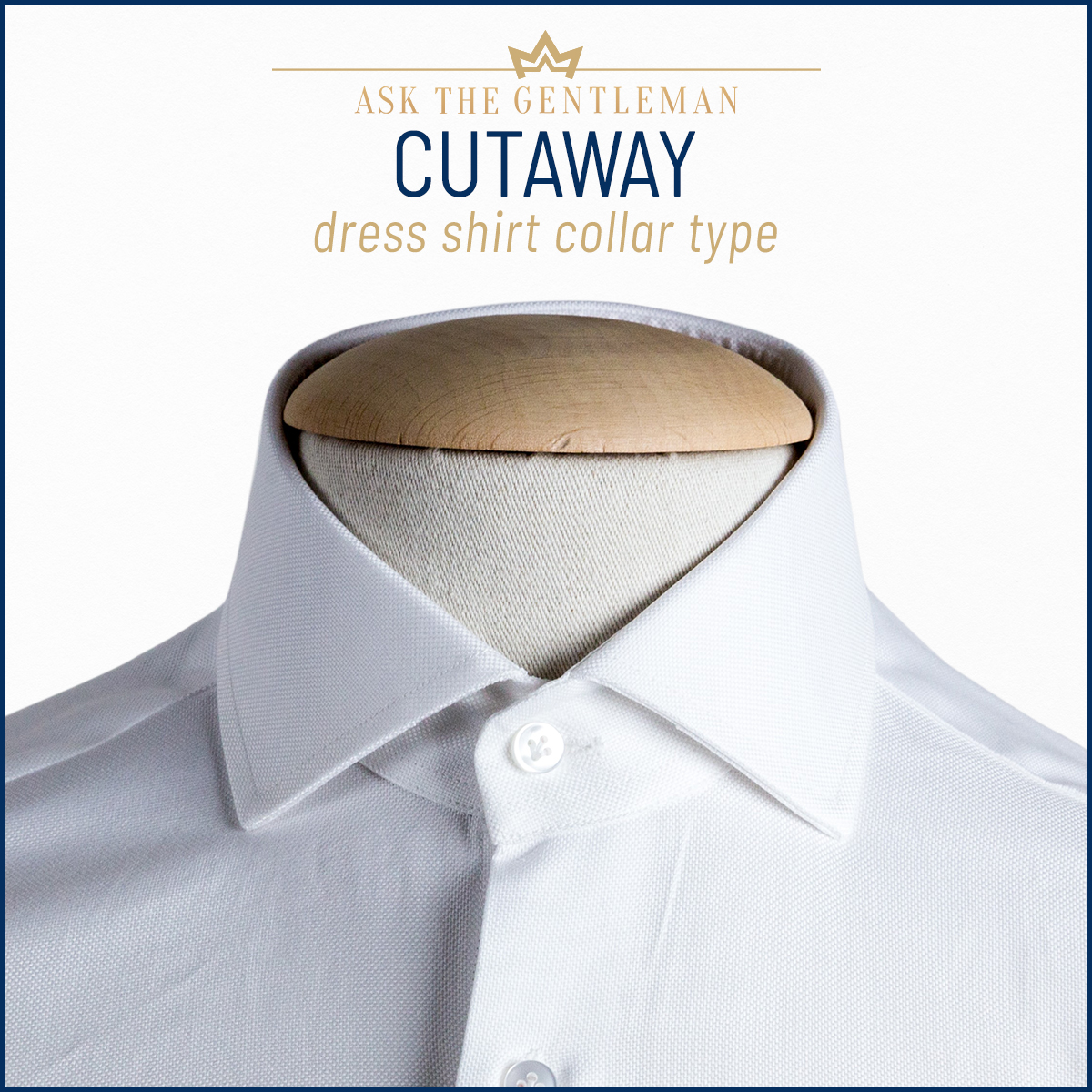 Plus, the shirt is sophisticated enough to look contemporary. All in all, a great match with a sweater vest.
You can even wear a tie to add some formality.
But you must save this combination from looking like an old university professor.
First, make sure the sweater fits you right. Also, have a thin sweater vest with some patterns in brighter shades.
You can roll on the sleeves to make the outfit more interesting.
How to Wear a Sweater Over Dress Shirt
Now that you know how shirt styles and sweaters match, it's time to look at the bigger picture.
Take these styles for inspiration. But don't let go of your imagination.
It will help you create some awesome outfits with these two wardrobe staples.
Wear a Tie for a Professional Look at the Office
In professional settings, it's always better to over-dress than to look unkempt and not ready.
An easy way to do this is to add a tie to your sweater and dress shirt outfit.
Even without getting overdressed, a tie would tone up your neutral colors. Plus, it's a subtle way to add a spark of color and pattern.
Don't opt for a tie with a sheen. Instead, choose a patterned tie with a tone of two or more colors.
Matching the sweater and tie color is great for a formal and serious look. Ties with a matte finish in charcoal, maroon, and navy fit this scenario.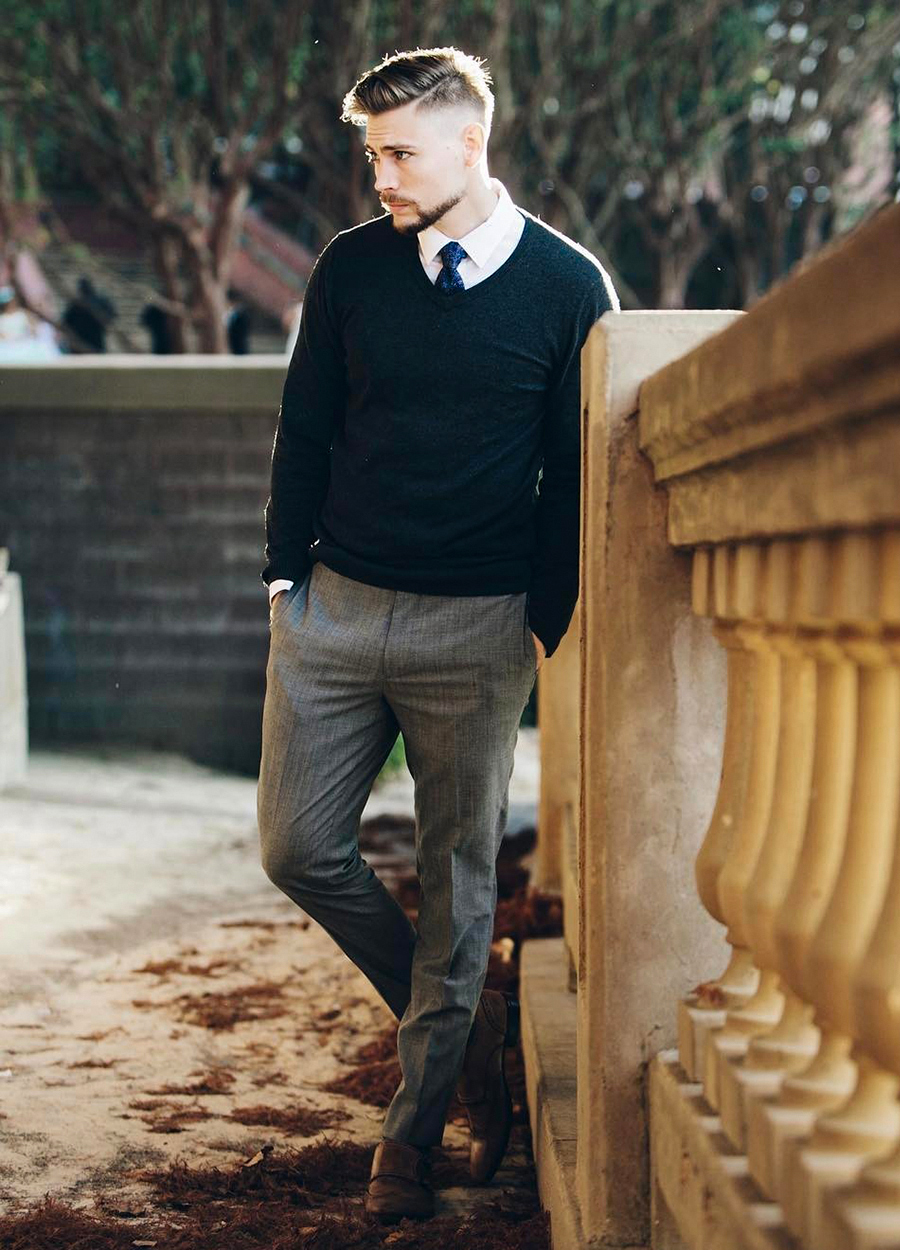 In comparison, choosing contrasting color ties are suitable for making a statement and sometimes for sportiness.
Lastly, there is no need to overburden the look with a big tie. So, slim ties are always the best with sweaters and dress shirts.
Pairing Two Neutrals
Pairing two neutral shades is the most effortless yet serious of all sweater and dress shirt outfits.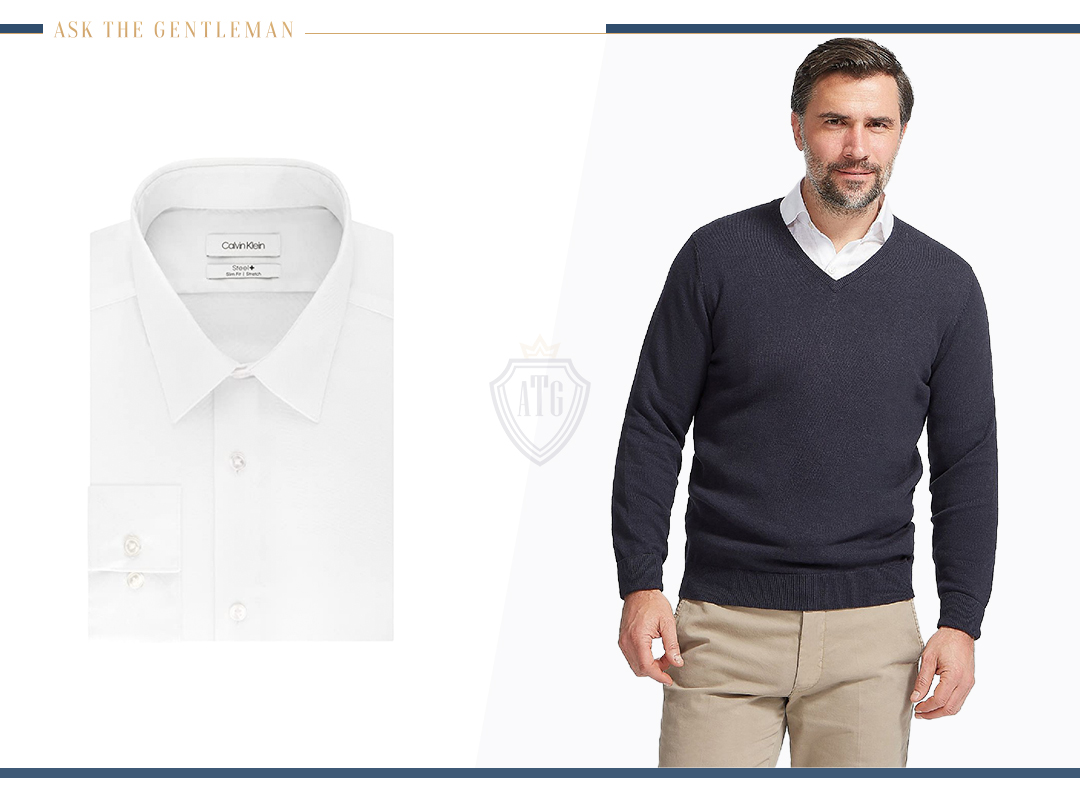 It's workplace friendly and strictly means business.
Most straightforwardly, you can imagine a navy v-neck sweater, a white button-up, and a dark tie combination.
You can also translate it as wearing a charcoal grey crew-neck sweater with a white button-down.
For sweaters, grey and navy are your knights and bishops. At the same time, tan and brown are your pawns.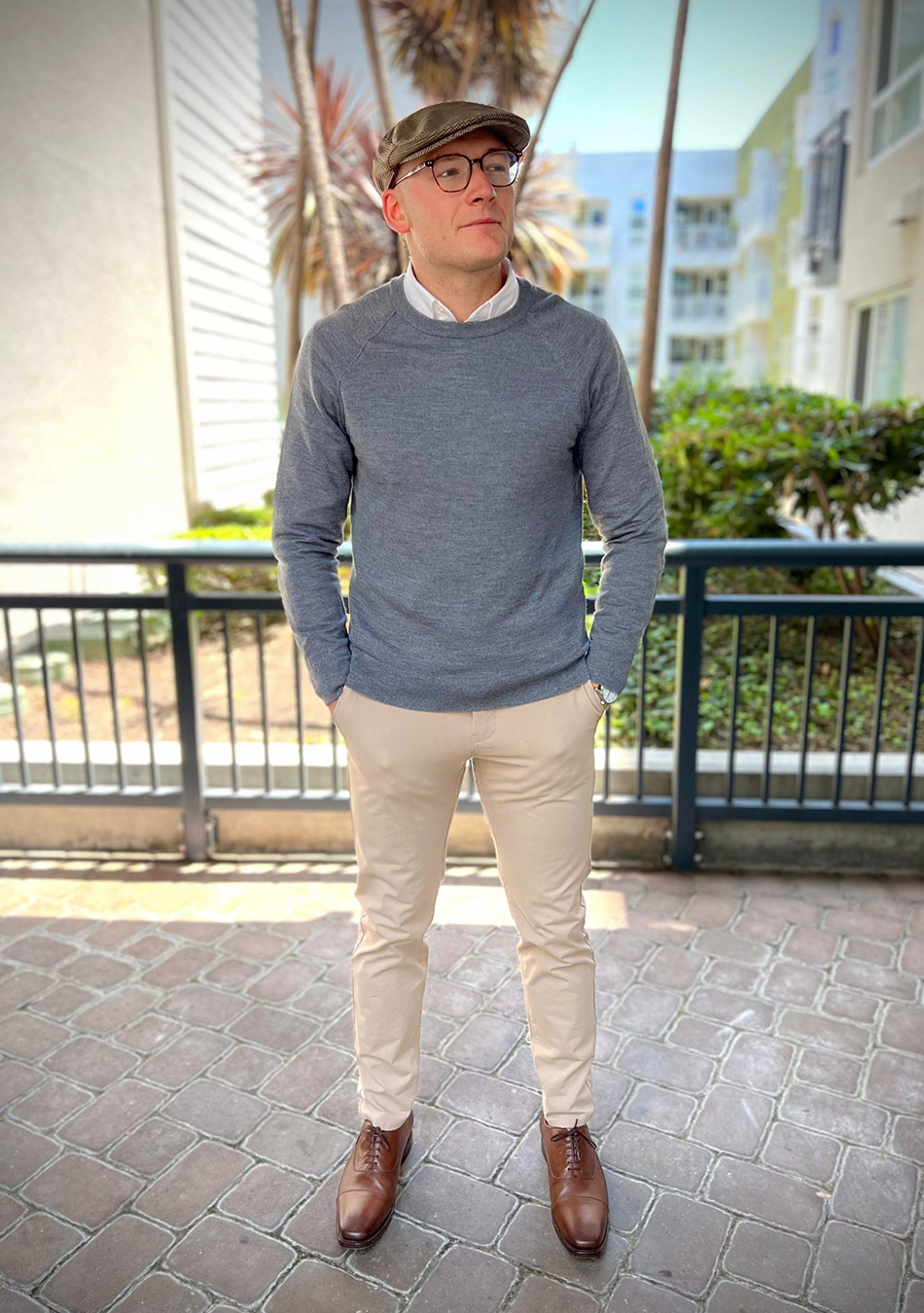 A solid white shirt matches all of these sweaters.
Mix and Match Patterns
Patterns are a nice way to add some personal style.
Like for me, there aren't many combinations better than a v-neck navy sweater and a striped shirt.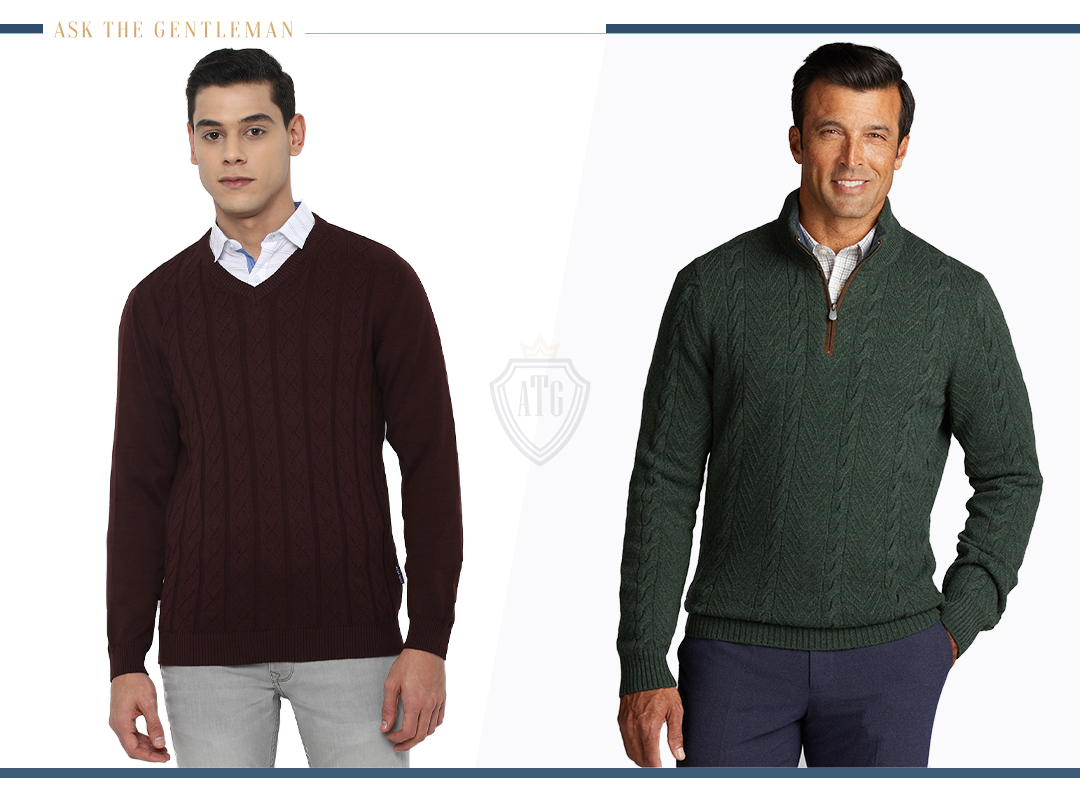 And it's not just about business shirts. Pattern dress shirts like gingham, paisley, dots, and paisley are also a nice match.
Cardigans tone well with the patterned shirts giving the appropriate exposure.
Plus, the cardigan and patterned shirt create everything from "around the house" looks to smart office outfits.
Avoid wearing bold patterns in both the sweater and the dress shirt. If one has it, neutralize it with the other one.
A chunky striped sweater could be complimented by a subtle windowpane shirt.
You can also use the tie to add patterns or mute them.
Blending Bold Colors
If the occasion allows you to be creative and flexible, try incorporating some bold colors.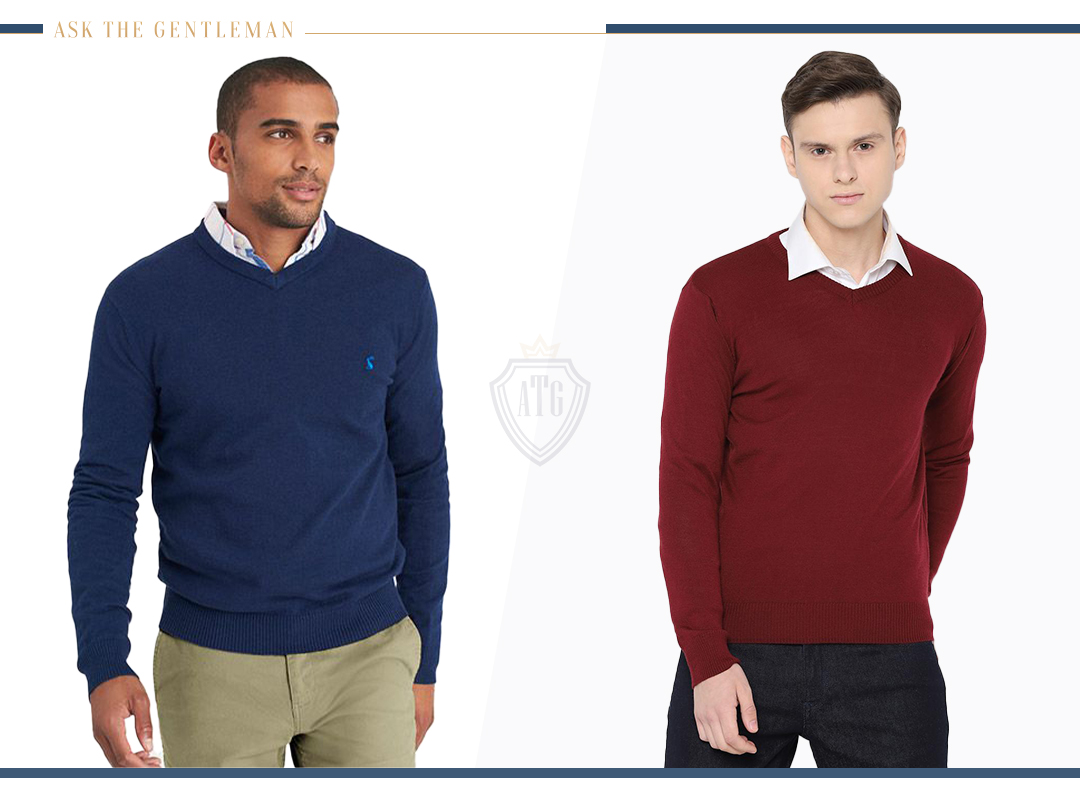 When adding a bold color, you can consider it a centerpiece. Then builds the rest of the outfit around it.
For example, a light-blue button-down with a navy or royal blue sweater is an interesting combination.
Similarly, a burgundy cardigan with a white patterned shirt creates a pretty big statement.
Note that I don't recommend too much experimenting with bold colors.
If there is one bold color, add a muted color too. This will prevent unnecessary contrast.
Layering a Blazer or Sports Coat
To go a notch up in formality with a sweater and dress shirt, layer the look with a blazer.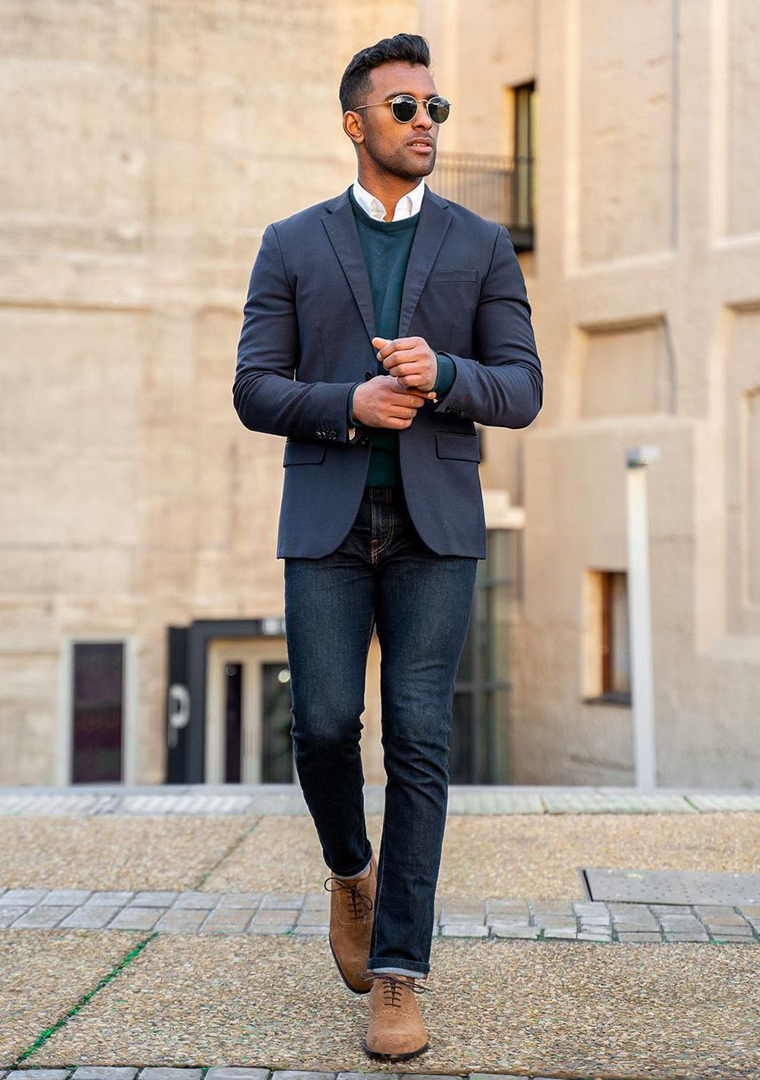 It would also be a practical approach for cool weather.
I like to see this look as an improvised three-piece suit.
You got something similar to the formality of a suit. But it's much easier to pull off for day-to-day wear.
You can also consider wearing a blazer or sports coat as an opportunity to play with color.
Some examples are a navy blazer over a gray sweater and a gray sports coat over a red sweater.
Lastly, you might need adjustments to your regular sports coat size for a dedicated sweater look. So, be mindful of this.
Add Pea Coats and Overcoats for Winter Wear
A sweater and dress shirt are a stylish combination, but not made for hard winter weather.
Peacoat, overcoat, chesterfield, and a trench coat are stylish and functional options.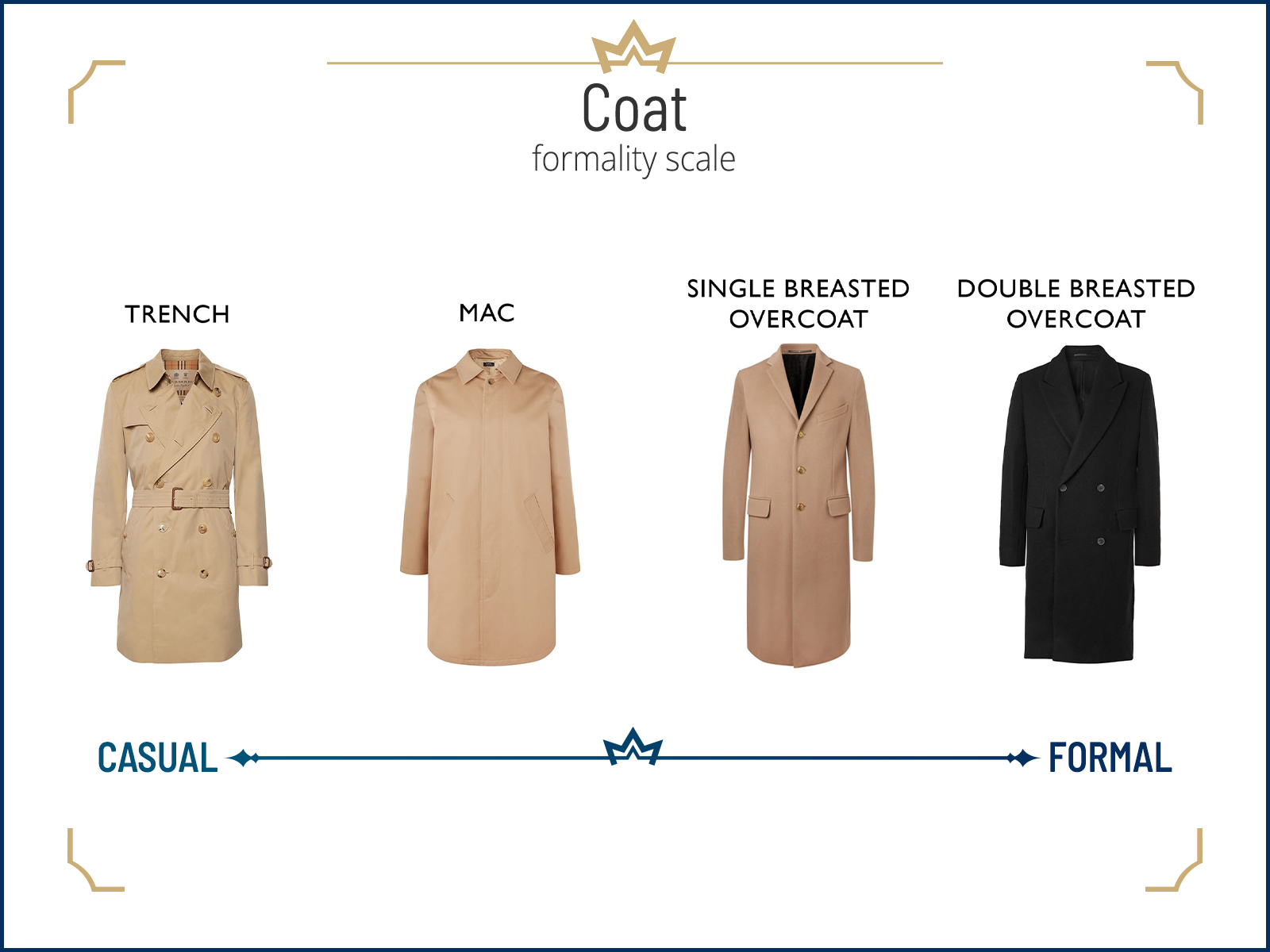 Peacoat is my favorite option to style casually and effortlessly.
An overcoat or Chesterfield jacket is the go option with more dressy and formal outfits.
With layering as winter wear, you don't need to do anything extra with a sweater or dress shirt.
The timeless nature of winter wear will match almost every color combination.
Things to Consider When Wearing a Sweater Over Dress Shirt
Anybody can wear a sweater over a dress shirt and look good.
But the seamless layering is a little more than just looking good.
And I am not talking about picking a certain dress shirt style. Or choosing a particular type of sweater.
Instead, these things require minimal effort but really level up your style game.
Tuck-In Your Shirt for a Neat Look
When layering a sweater over a dress shirt, always keep the shirt tucked in.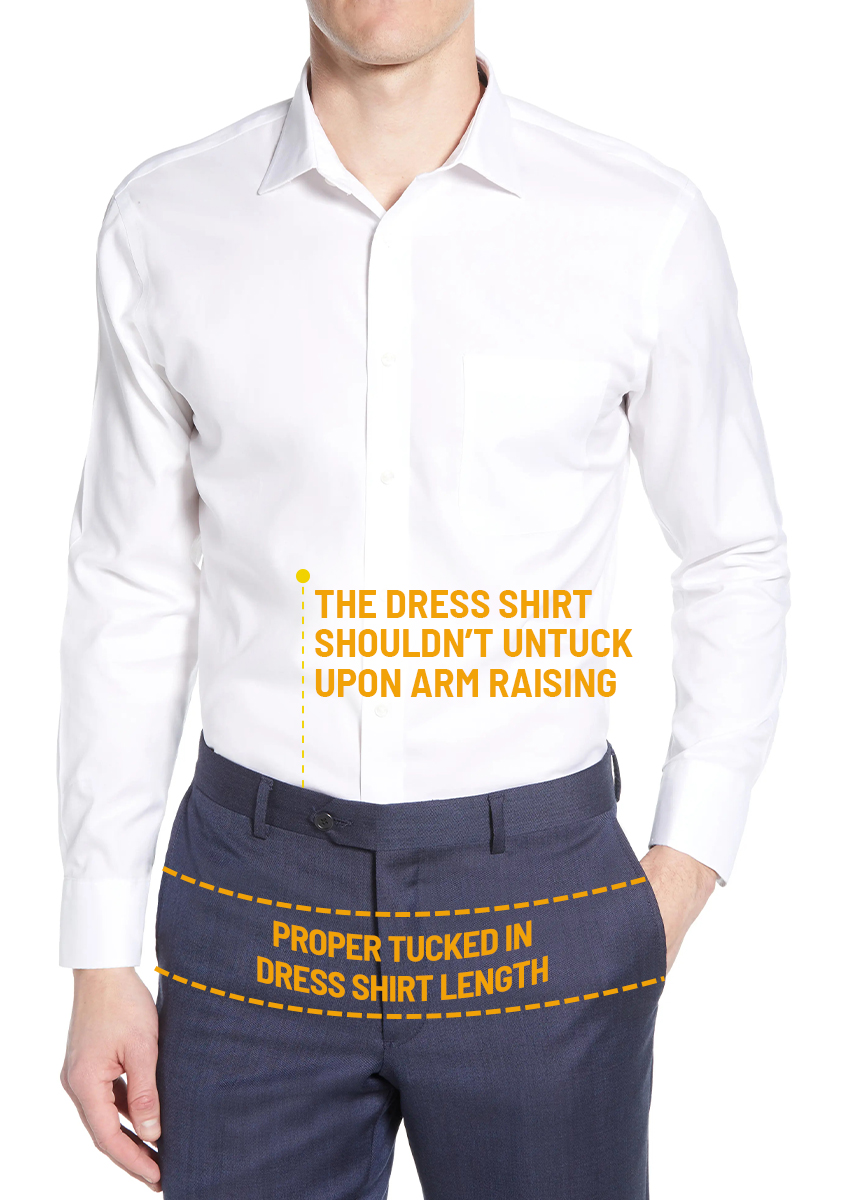 The result is a minimal and clean look that shows nothing except sophistication.
A peek of a dress shirt under the sweater also appears as if the gentleman is trying too hard.
In case you want to wear your dress shirt untucked, ensure it fits you perfectly and has a proper length.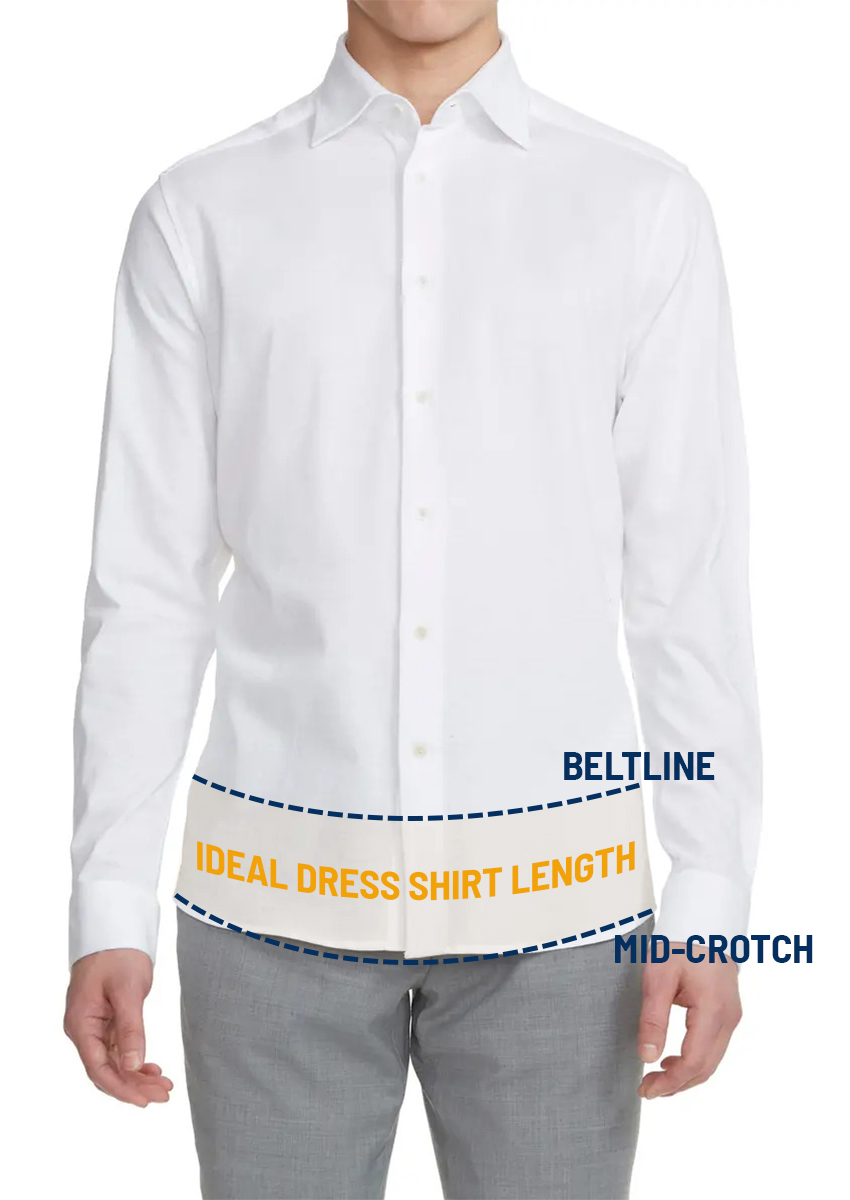 Keep in mind that it makes your overall outfit more relaxed and portrays a more casual look.
When to Keep the Collar Points Under Your Sweater
Almost always, gentlemen keep the collar points under the sweater. And therefore, the collar choice becomes important.
However, the collar points over the sweater are sometimes a casual preference.
Even once or twice James Bond kept his collar pointed out of a v-neck sweater.
You can consider this as gents keeping the shirt collar over the suit jacket lapels. But it's never the preference.
Similarly, collar points over the sweater are not the priority, but nobody will bash you.
Consider a Collar Stay & Placket Stiffener
A collar stay serves the purpose of keeping the shirt collar steady.
At the same time, the placket stiffener reinforces the collar placket.
Having both these on the dress shirt layered under the sweater makes the shirt look crisp.
Plus, the collar points would stay inside the sweater, and you'll look neat.
Expose the Dress Shirt Cuffs
A visible dress shirt cuff under the sweater sleeve is a good thing.
It sends a message that you chose the right shirt and sweater fit. Plus, you know your measurements.
The formula is the same as with a suit jacket; half an inch of visible shirt cuff is enough.