People have been asking themselves when and where it is appropriate to wear a suit for hundreds of years.
Nearly four centuries ago, King Charles II first introduced the three-piece suit.
The world has evolved since then, but the wearability of a suit did not vary.
The only difference is that people wear suits in different ways over time.
Today, wearing suits can be seen in places where men go to work or just about any formal occasion where they want to look their best.
But there are times when wearing a suit is almost mandatory.
Formal Business Events
Suits were almost mandatory a few decades ago and associated with seriousness at a certain point.
Today, work is still the most common place where a man has to wear a suit.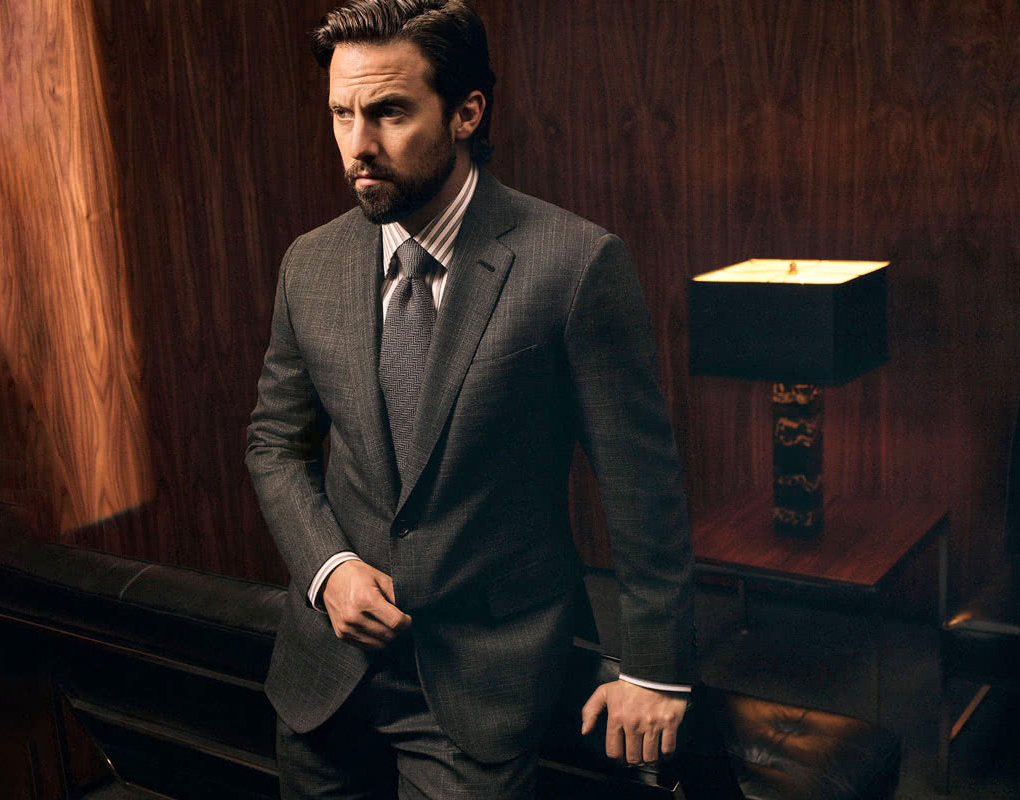 Whether interviewing for a new job or meeting a client, wearing a suit gives the right impression.
In addition, most businesses require their employees to wear suits during company events and conferences.
Over the last 60 years, suit styles have changed drastically and will continue to evolve.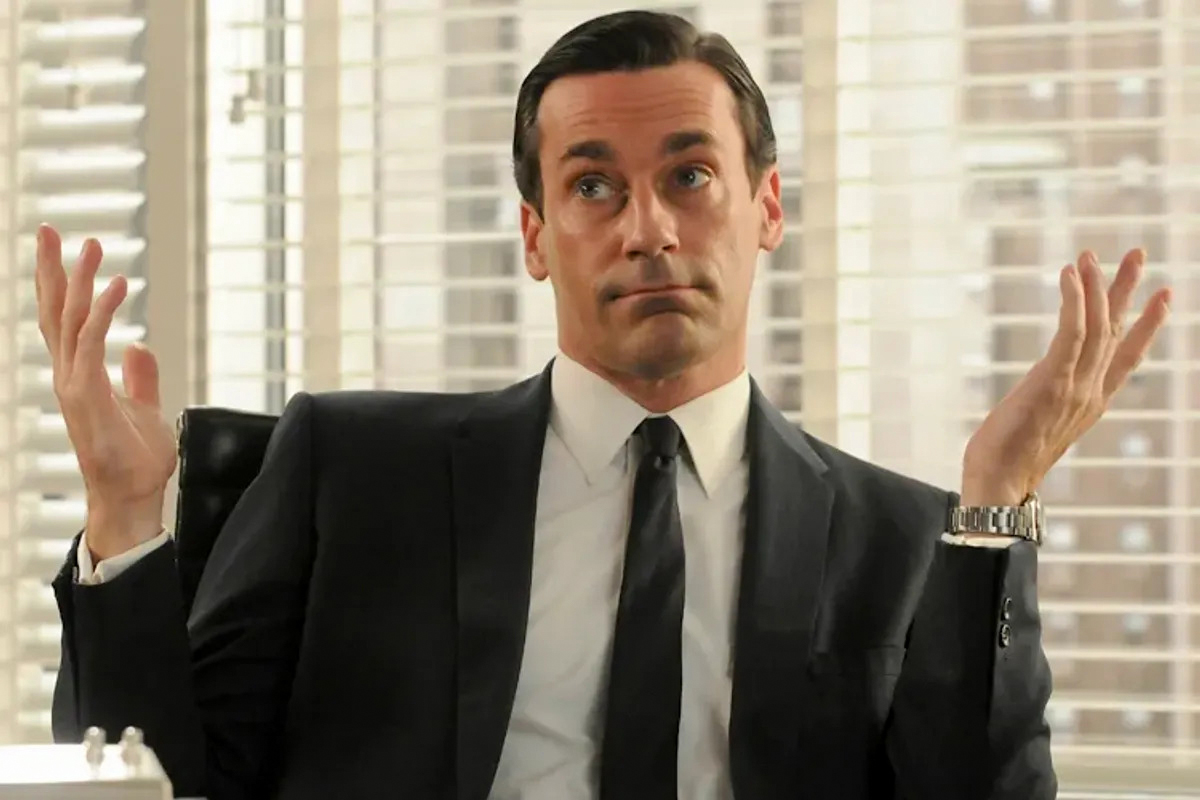 However, you can expect the business dress code and the appropriate attire to remain the same:
Classic necktie.
Clean dress shirt.
Classic jacket.
Matching pants.
Leather belt and shoes.
Business Presentations
Most people wear suits when presenting at work as part of their business-casual attire.
However, you should wear a business suit if you're presenting to your team or delivering a speech in front of a large gathering.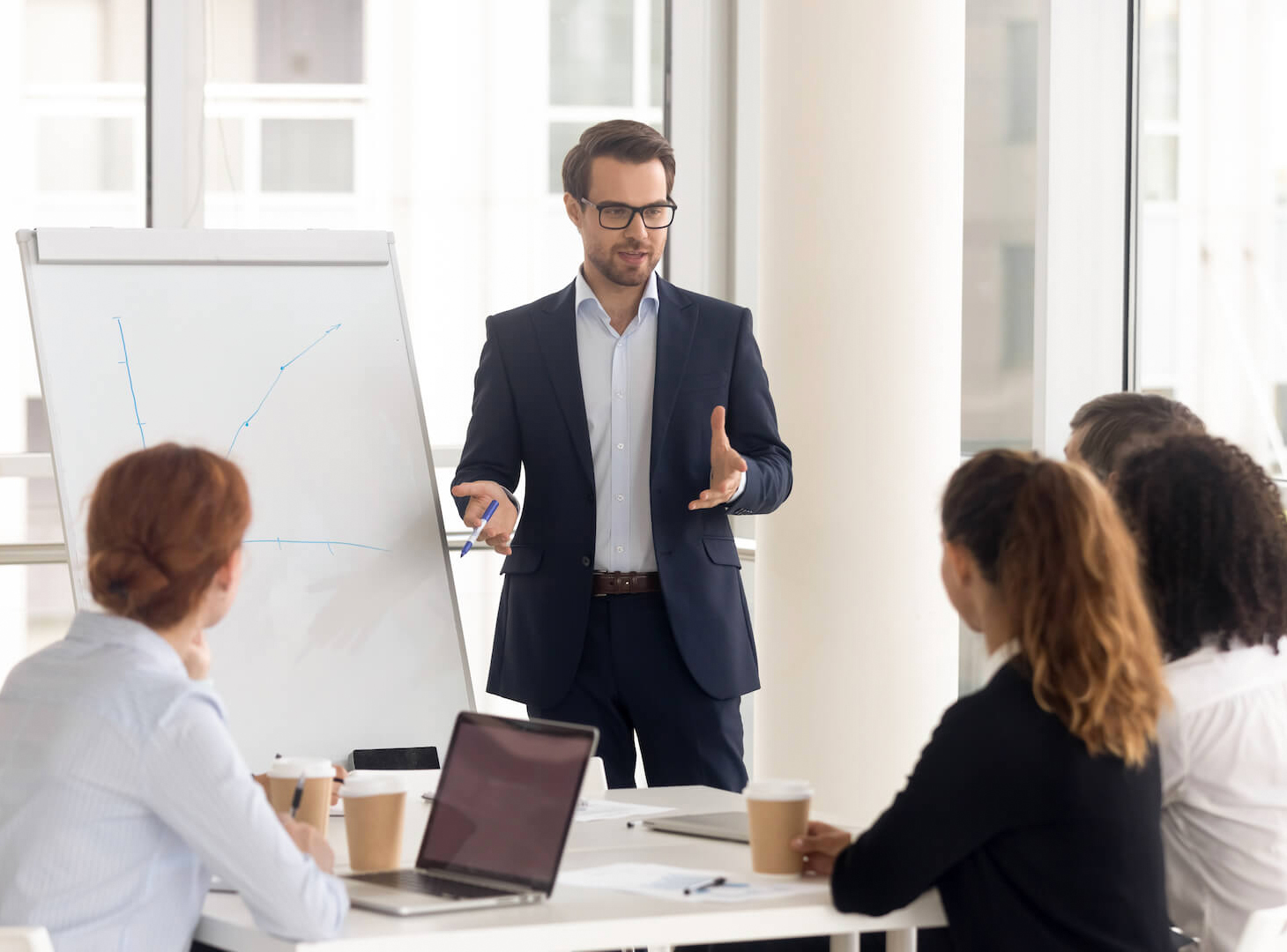 Around 75% of people have a fear of public speaking.
If you're anxious about an upcoming business presentation, do you know that your clothes may help calm you down?
A recent study revealed that dressing professionally:
Boosts confidence.
Increases abstract thinking.
It gives a broader perspective.
What to wear to your next presentation? Choose solid colors instead of loud patterns, and wear a well-fitted dress shirt.
If you wear a suit jacket, ensure it's not too tight or short.
Also, make sure the pants fit well and aren't baggy.
Weddings
A wedding is one of the most important events in a person's life. It's also one of the few occasions where you have to wear a suit.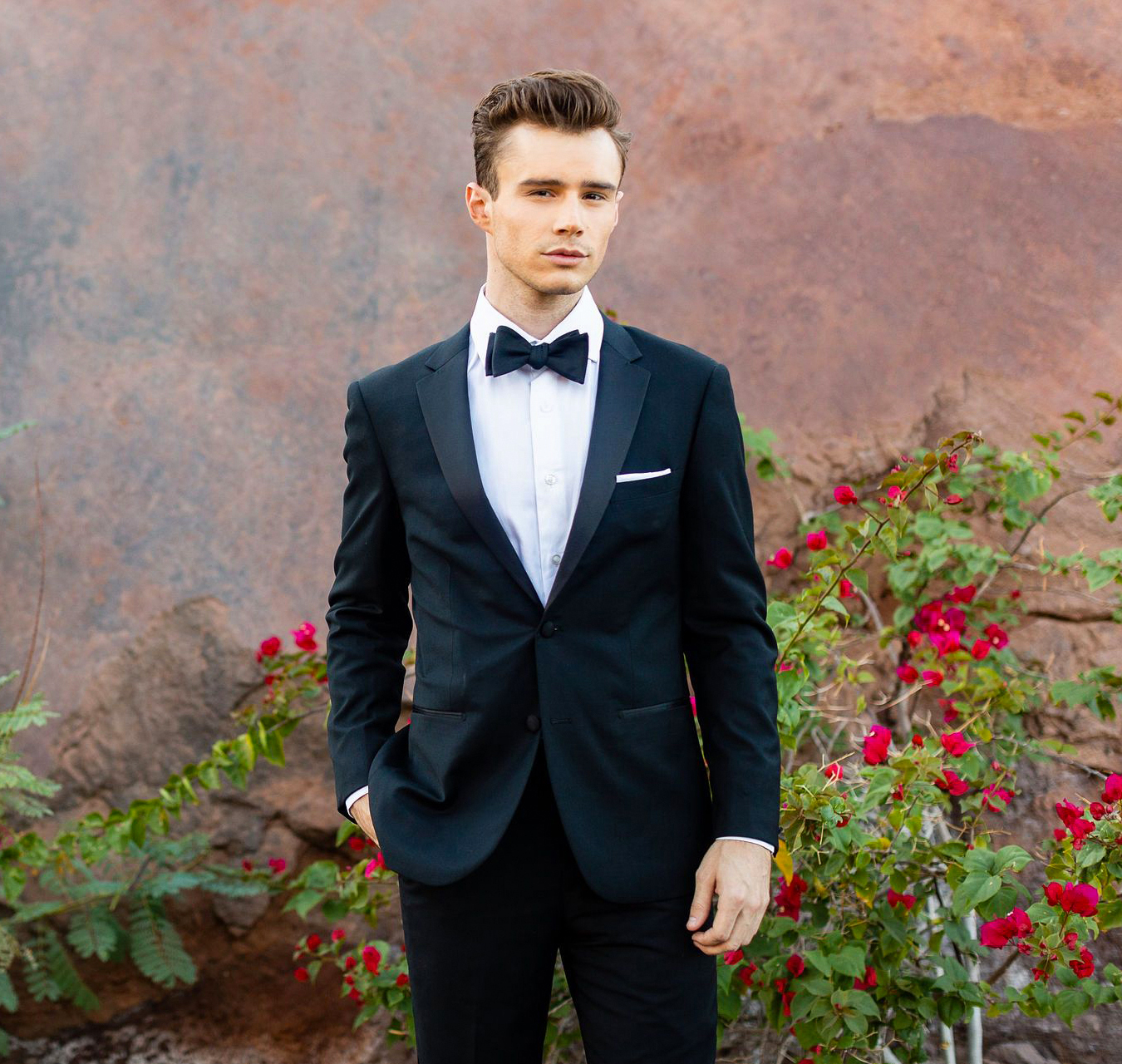 Nine out of 10 men wear a suit during their wedding day.
While the traditional black tuxedo is always popular for grooms and guests, more and more couples are choosing to wear navy, grey, and even brown shades.
If you're unsure what to wear to a wedding, always check beforehand with the couple or their families.
You'll never go wrong with a dark suit, dress shoes, a light shirt, and a tie. That combination will never fail you down.
Formal Events
There are several other formal events where it's appropriate to wear a suit, including award ceremonies, graduations, operas, etc.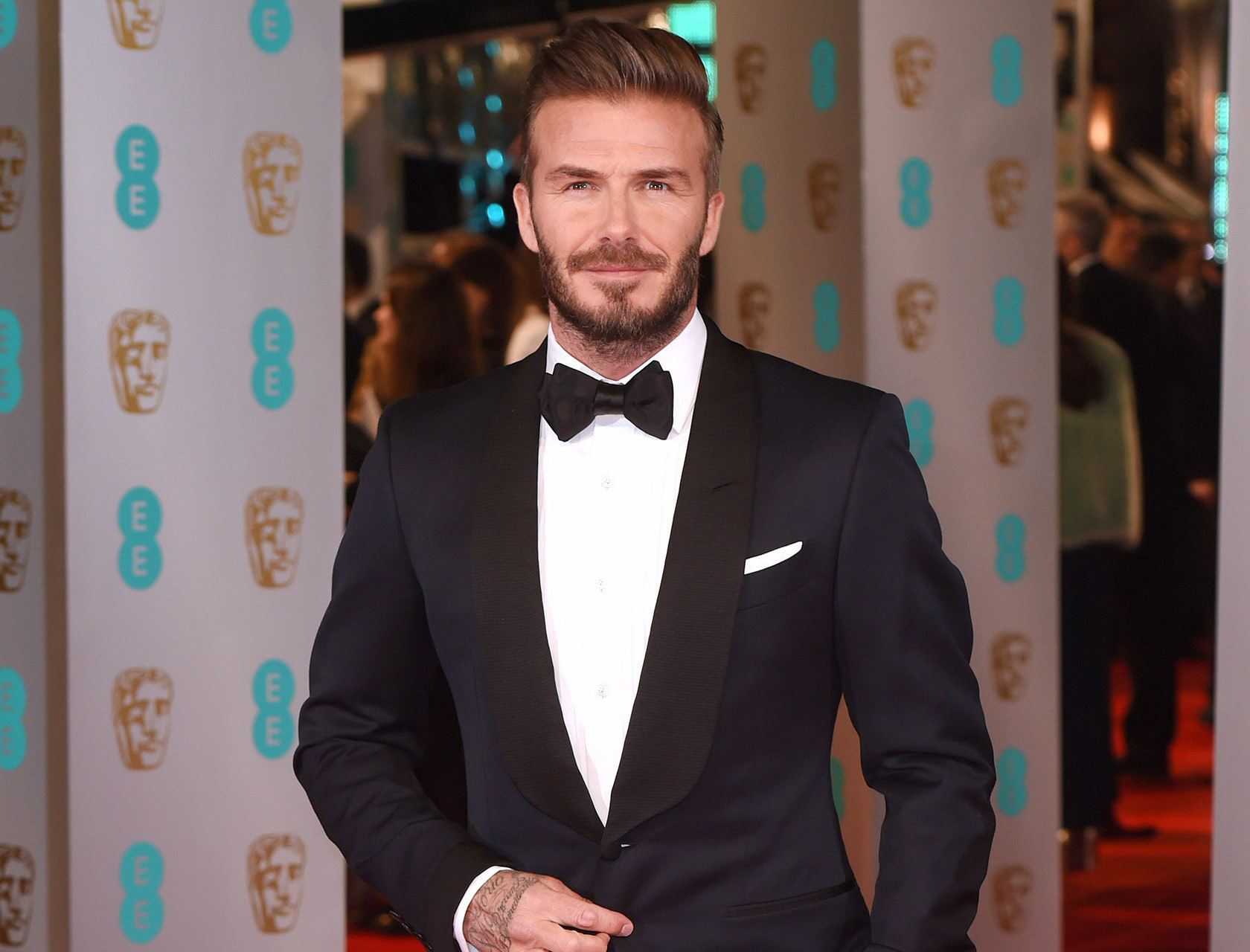 These happenings are often called black-tie events and have a particular dress code where formal attire is required.
Most men wear a black tuxedo with a white tuxedo shirt, a black bow tie, and patent leather shoes.
However, you don't necessarily have to wear a tuxedo if you're attending a black-tie event.
You could wear any dark-colored suit and pair it with a white dress shirt and a black tie.
First Dates
For a first date, wear a suit that is classic and elegant.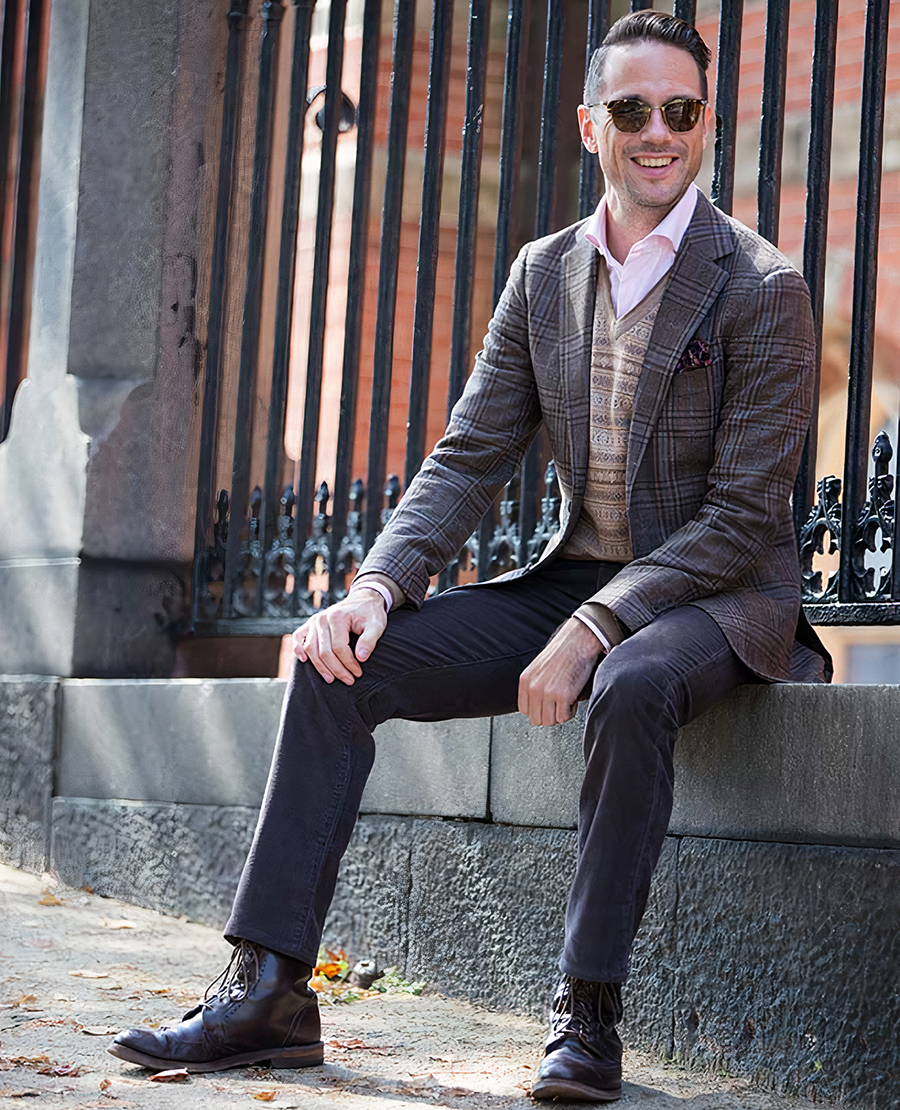 In addition, it's essential to wear a suit whose color goes well with your skin tone or hair color.
For example, a dark suit would be perfect if you have brown eyes and black hair.
Unsurprisingly, research shows that black suits yield the best results for dating.
Other popular suit color choices include blue, grey, or dark brown.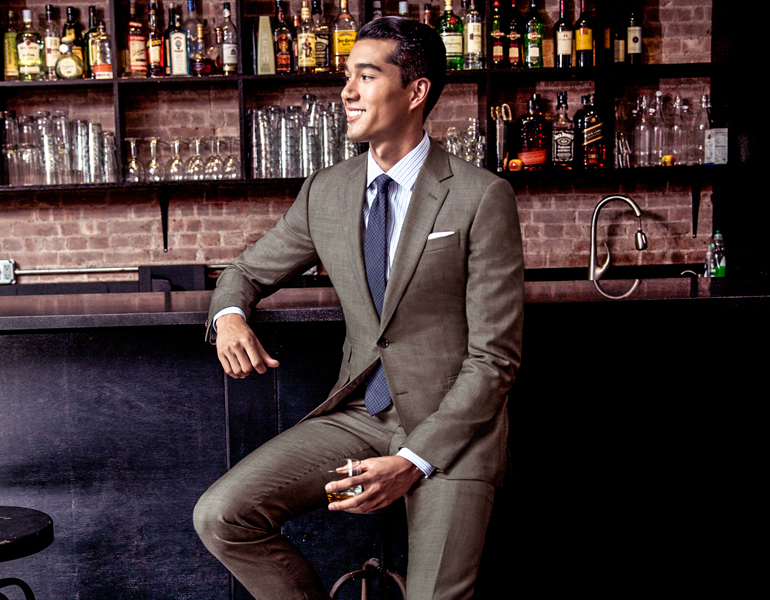 Choose the latter if you're picking between an off-the-rack or a tailored suit.
A UK study showed that a bespoke suit could make you look more confident and successful in other people's eyes.
Cocktail Events
Cocktail events are another place where you can wear a suit and not look out of place.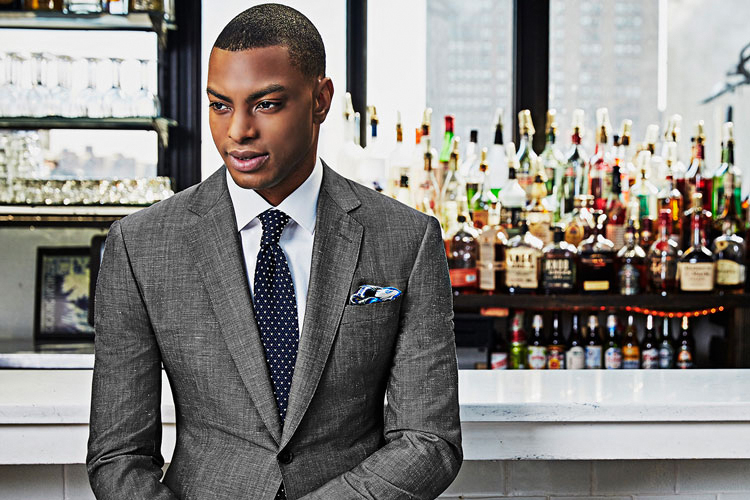 Wearing a suit at a cocktail event is more common than not wearing one.
Make sure the suit and shirt colors complement each other.
If you're wearing a dark suit, wear a light-colored shirt.
If the cocktail event is formal, wear formal shoes with your suit, like Oxfords.
However, if the party is more laid back and relaxed, wear loafers or other more casual shoes, like monk straps.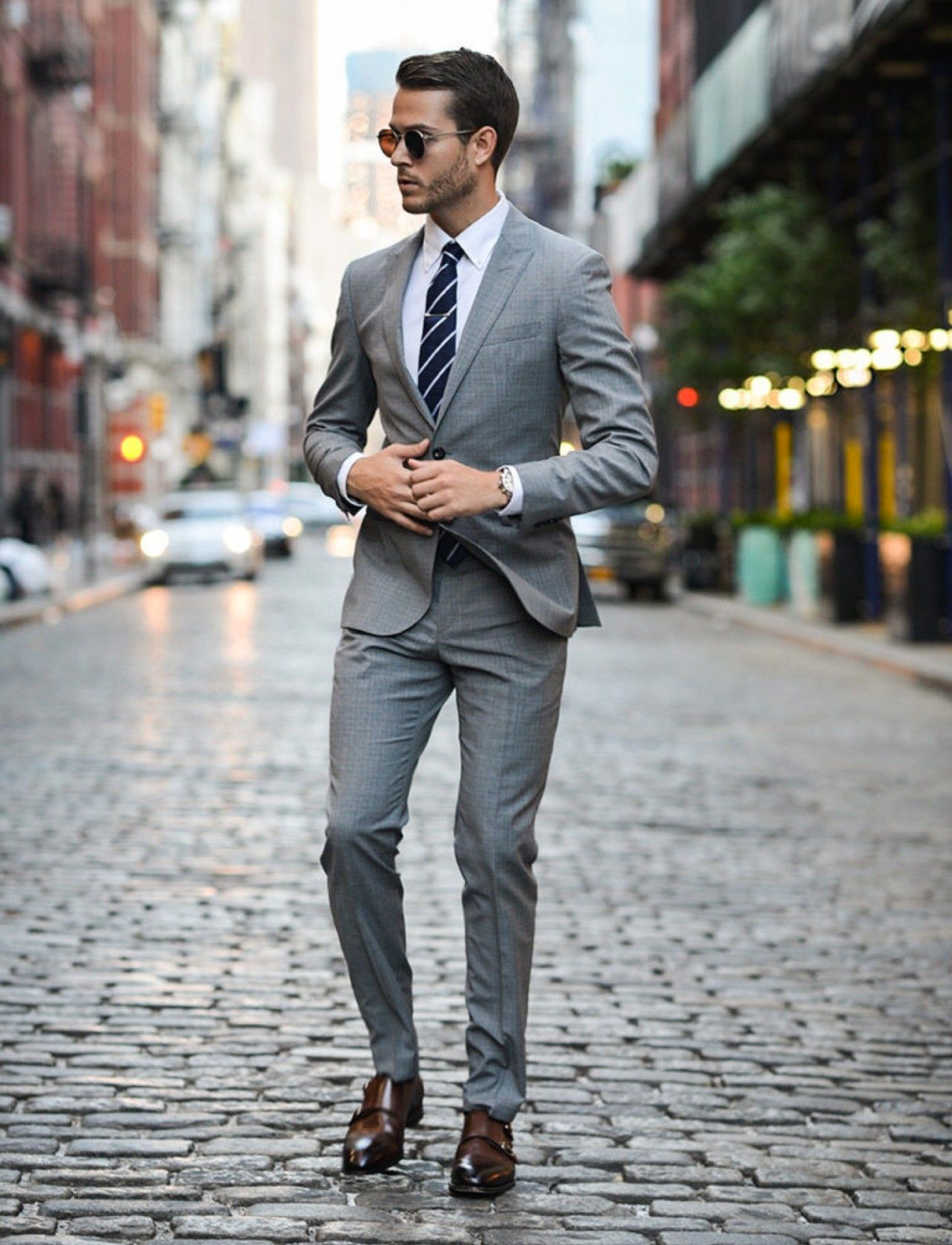 What to wear when you're on a business trip but still have to attend a cocktail event?
Wear a suit that doesn't wrinkle easily and is lightweight for traveling purposes.
Job Interviews
How the saying goes? Dress to impress?
But if you're trying to land a job, try not "over impress."
According to Wall Street Journal, wearing luxury brands to a job interview can make you look unlikeable and untrustworthy.
When it comes to job interviews, most men wear a conservative charcoal grey or navy blue suit.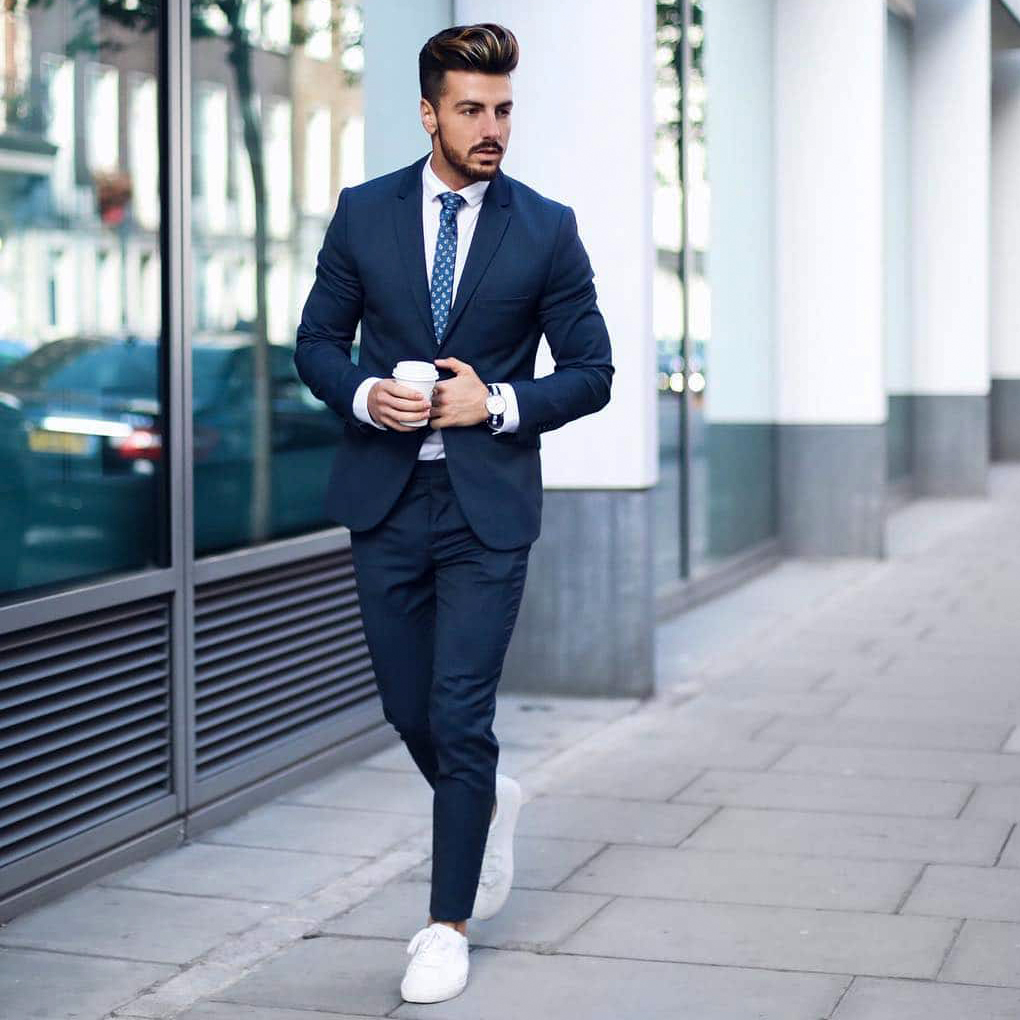 Make sure it fits perfectly well and is wrinkle-free.
If you wear a matching tie with your shirt, ensure the knot isn't too thick for your business suit jacket.
If you want to look more casual, you can wear a suit without a tie.
A plain white t-shirt can give off a more laid-back vibe.
Funerals
These unfortunate events also require wearing a suit.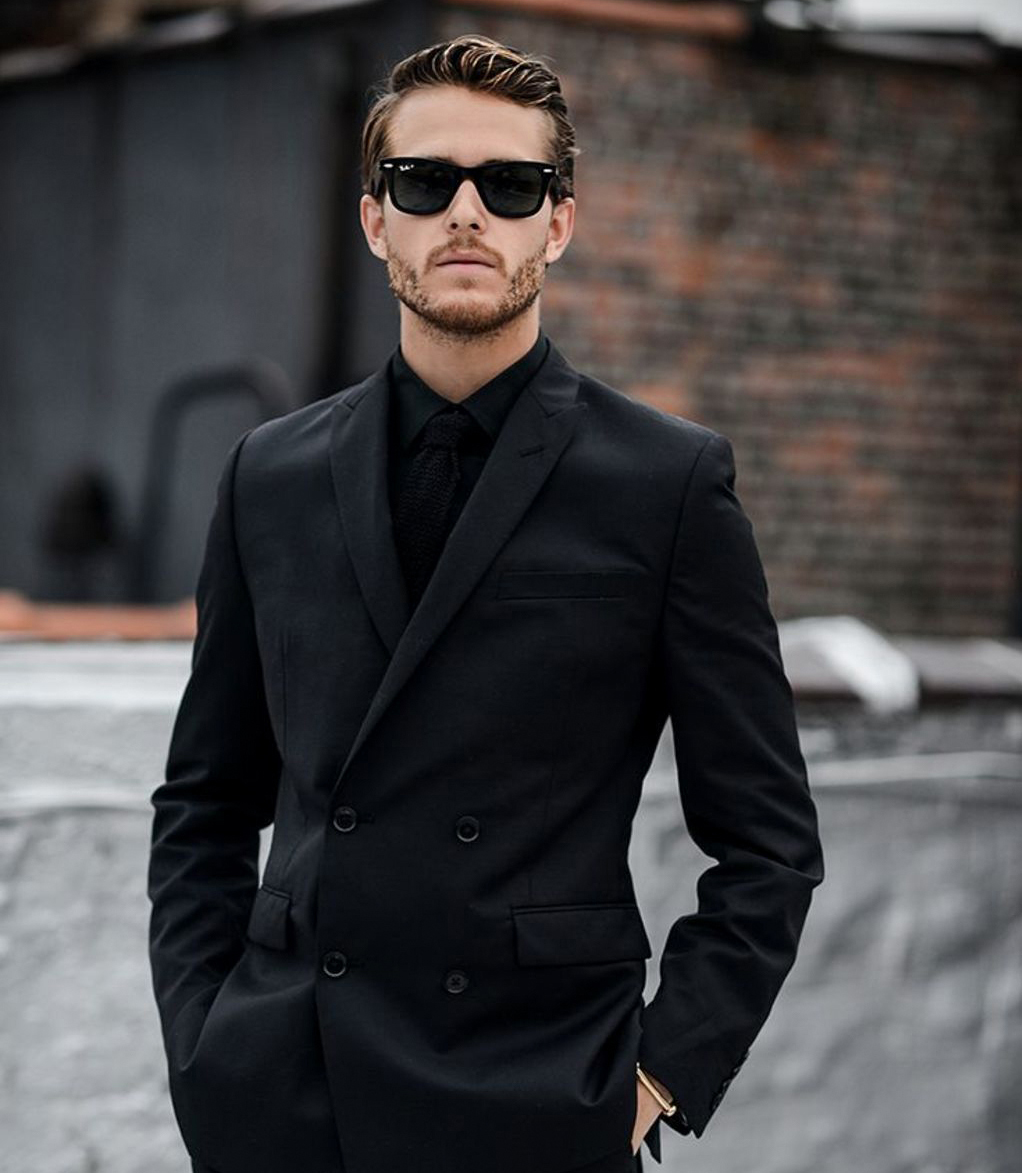 The suit must be black and usually accompanied by a black necktie.
White and black dress shirts are acceptable choices. But you can also swap the shirt for a black sweater.
Still, don't forget to adhere to the family's culture, as different cultures have different funeral traditions.
Job as a Professor
Most men you work as professors wear a suit to look successful, confident, and respectable.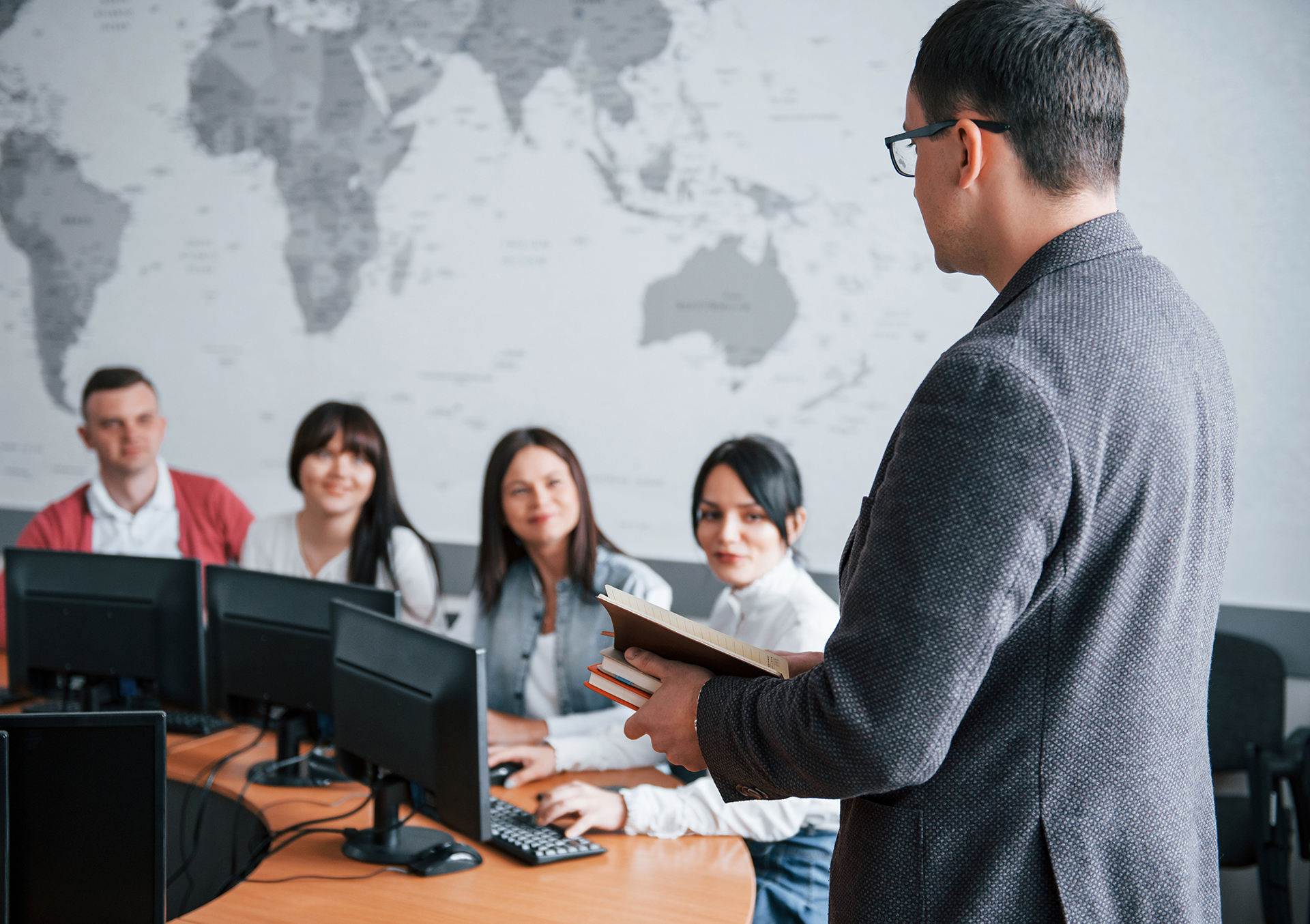 You can wear a suit as a mid-school, college, or university professor.
You can even wear the suit casually.
Make sure the colors of your suit and dress shirt match and that your tie isn't too thick for your jacket.
Visiting Luxurious Places
Last but not least, we have expensive restaurants, casinos, and hotels.
Wear a suit when you visit an elite restaurant or a place known for its luxury.
It will show that you respect the culture and tradition of the place.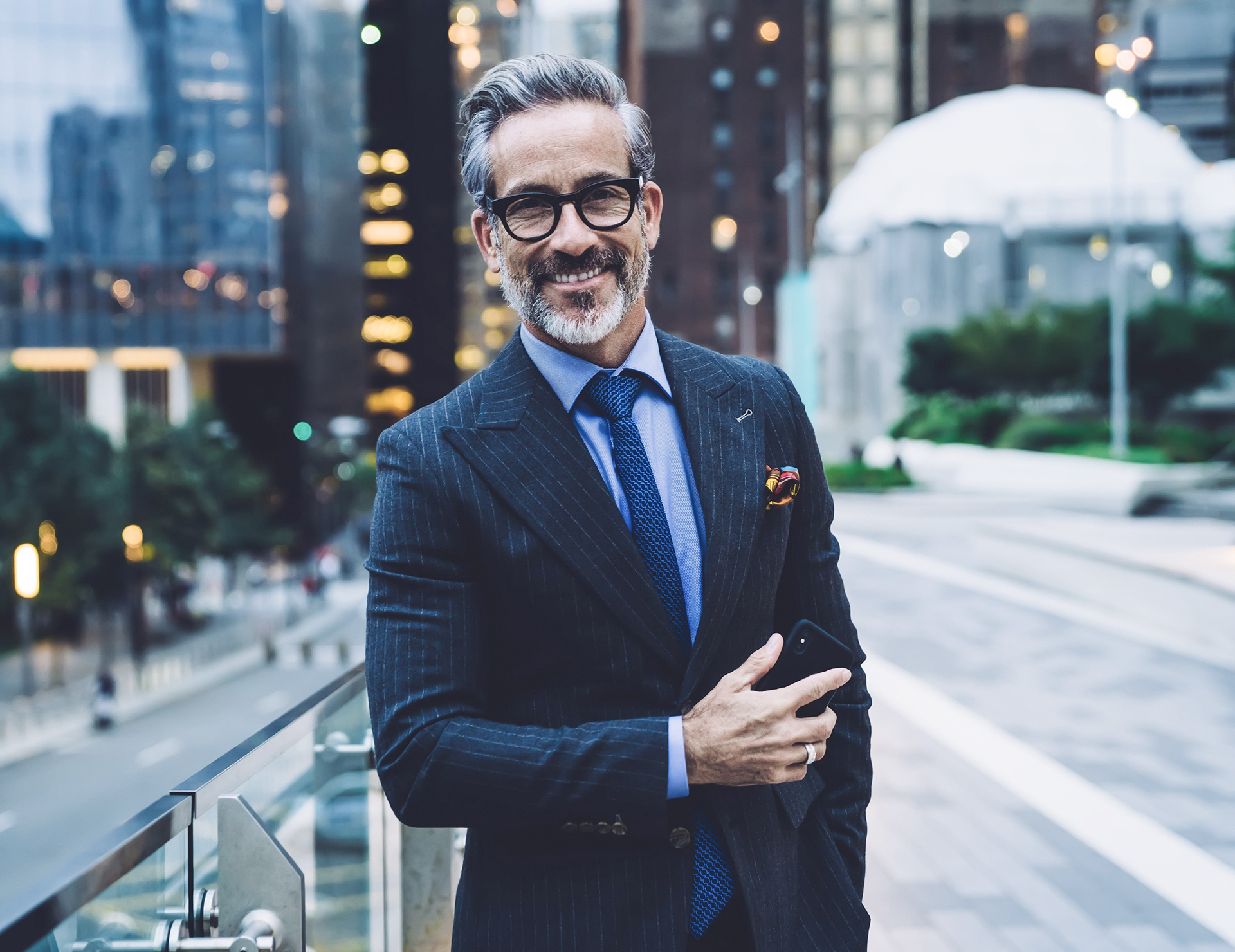 Men usually wear a navy, brown, or blue suit with a solid-colored shirt and tie.
Make sure you wear your best pair of shoes that complement your suit color choice.
So suit up! And feel free to experiment with different colors and styles until you find the perfect one for you.