Even though stylish gentlemen need to look subtle and luxe, men's accessories have become a mark of sartorial nous.
It's a good thing as these accessories comply with the idea, "Details make the man."
Most guys, however, will never think beyond watches, shades, and rings.
So, here is a list of men's fashion accessories for every occasion in life.
Watch
A watch isn't just a timekeeper but could be your companion through the thick and thin of life.
It's also among those fundamental accessories every gentleman must have.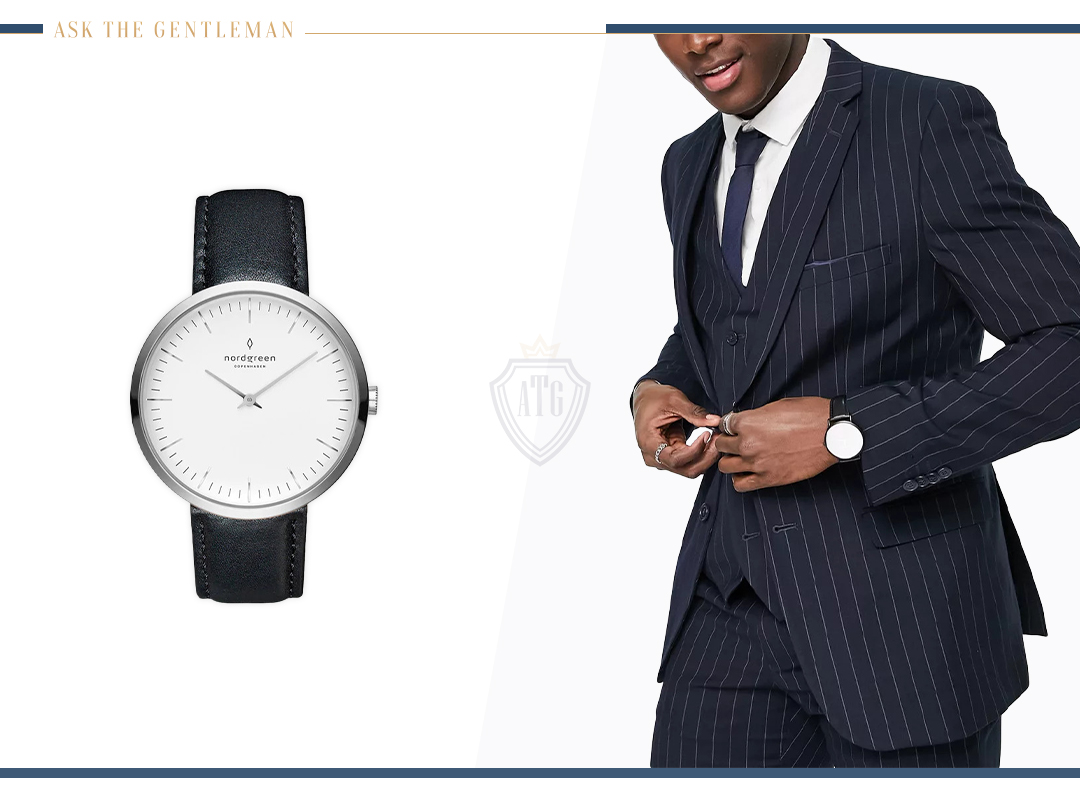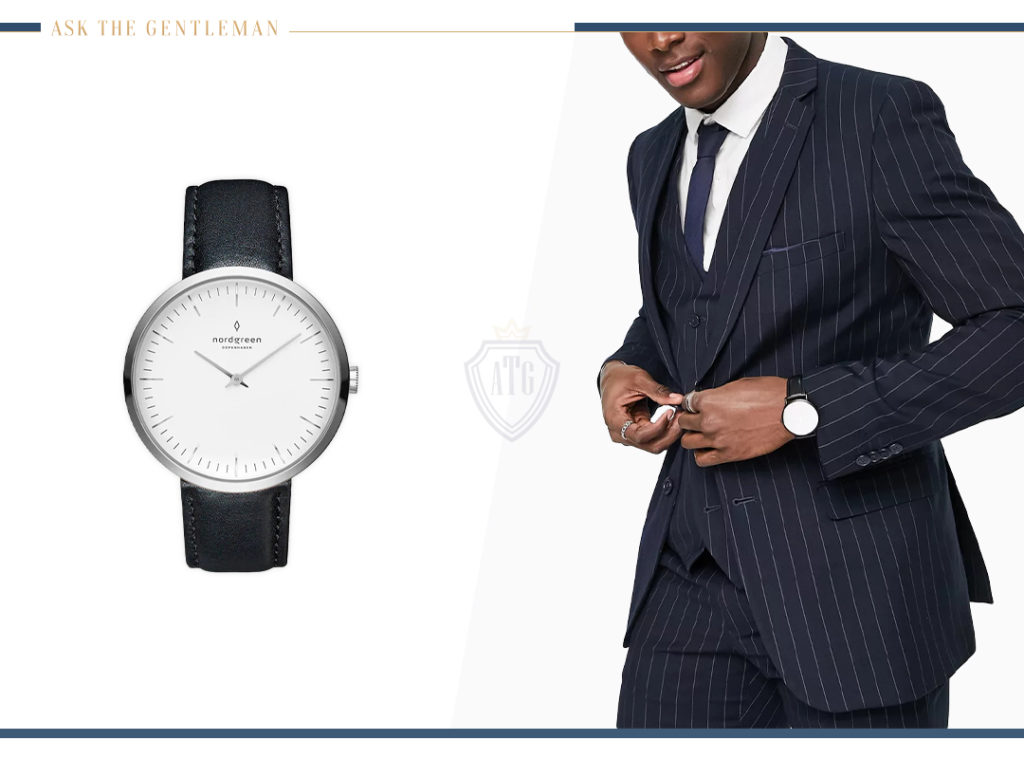 The easiest way your watch will help you is to soup up your personal style.
You'll look practical and trustworthy and will express a sense of adventure. Just like our favorite James Bond in the Casino Royale scene meeting Vesper.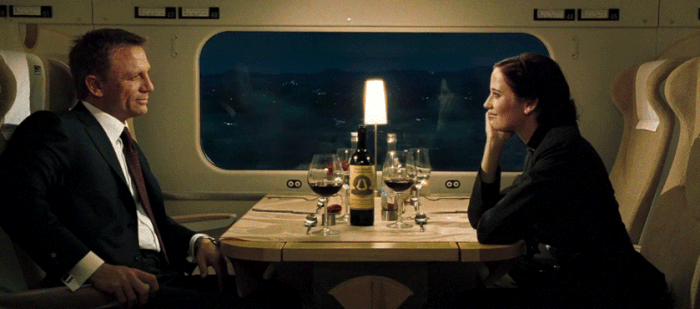 The watch, many a time, is a small talk starter, leading to making life-long friends.
Now, which watch to choose? It should be something versatile so that you can even wear it with a T-shirt and a suit.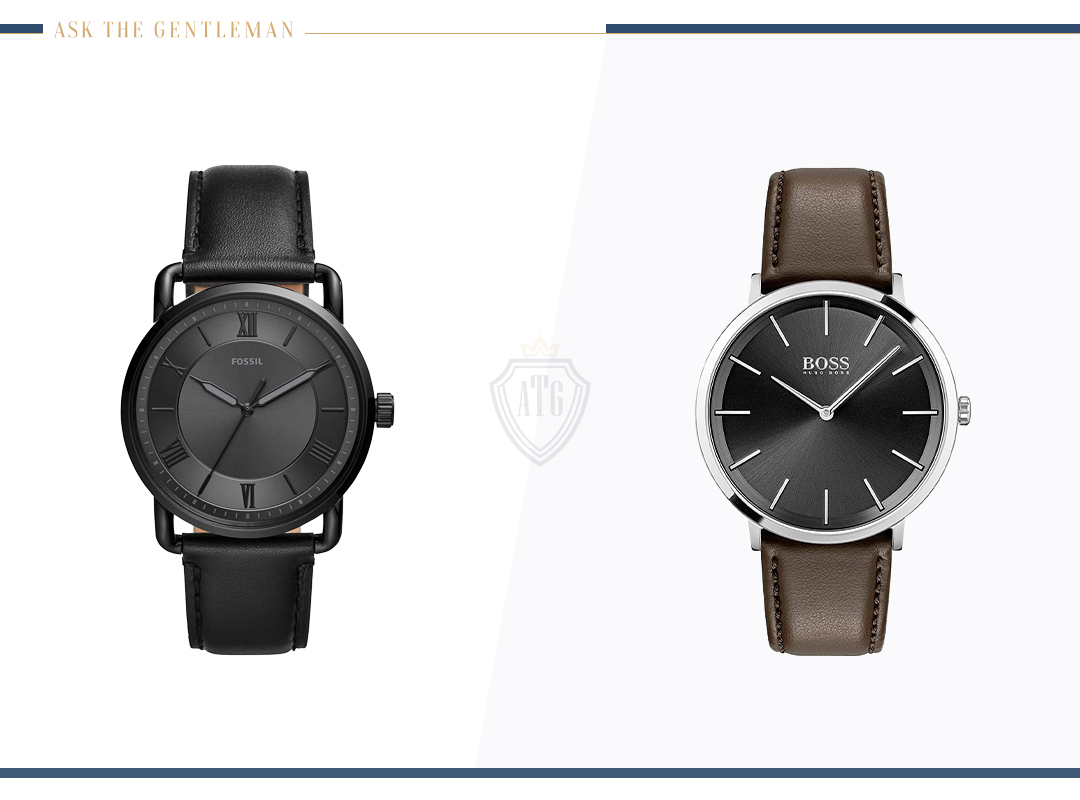 A casual watch with a steel bracelet is the best option.
Also, without sounding harsh, I suggest avoiding those fashion watches (smartwatches included).
Instead, look for brand history and its reputation over the years to avail yourself of the style benefits.
For starters, Tissot, Casio, Seiko, and Timex are perfect. My suggestions are Tissot Gentleman or Seiko SNK809 for automatic fanboys.
Sunglasses
Sunglasses are a long-serving accessory.
From Steve Mcqueen to George Clooney and Lewis Hamilton to Casey Neistat – everyone has championed this accessory.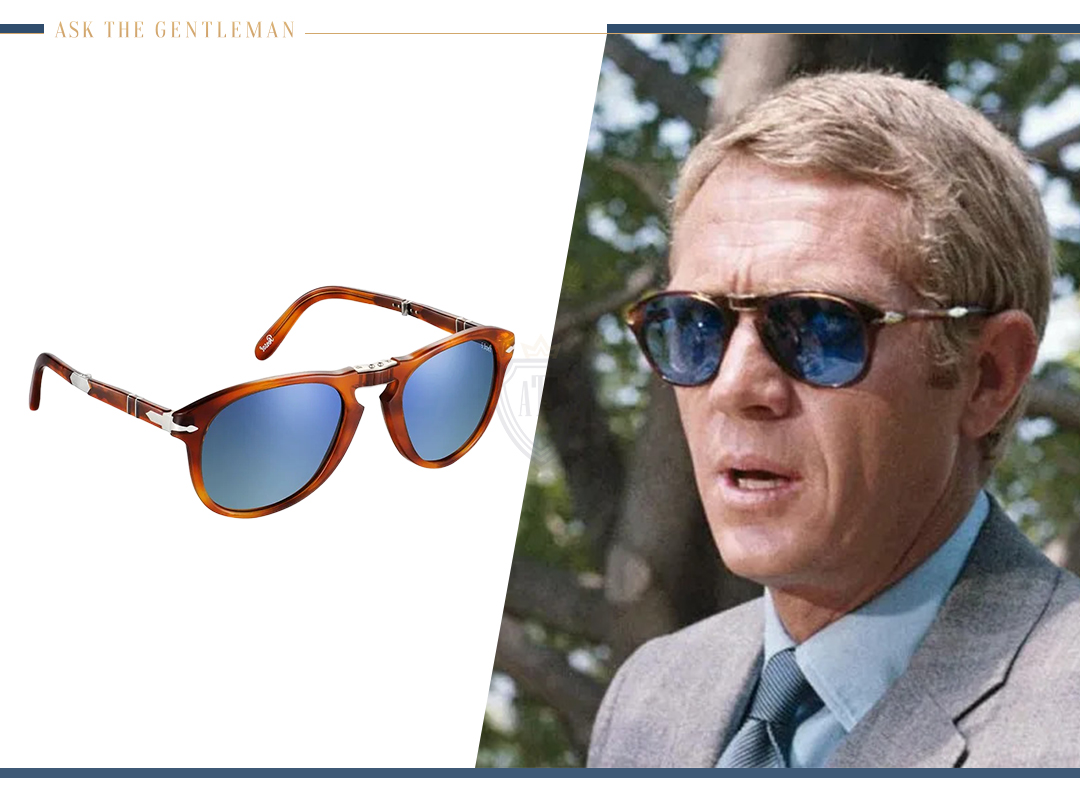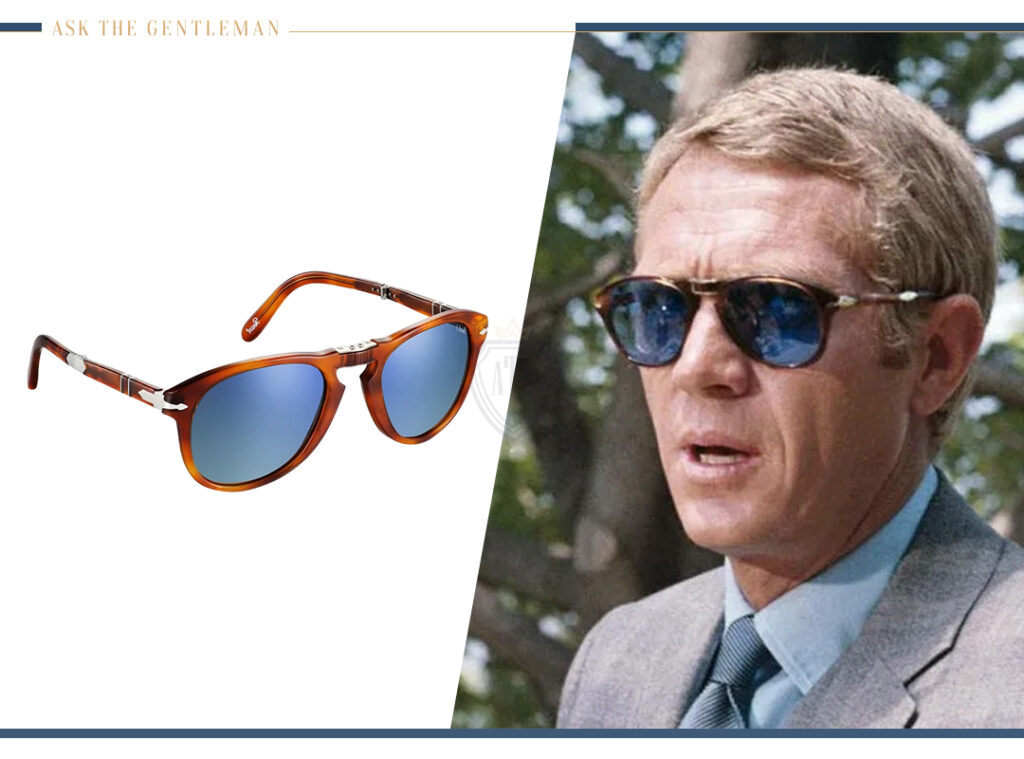 Shades are also a celebrity-style cameo to avoid any awkward social interactions.
You'll get eye protection, and the equivalent would be the fashion statement.
Also, think of sunglasses as something other than just a summer accessory. Sun won't bind less in fall, so why would your sunglasses?
To accessorize properly, wear sunglasses that match your face type. Round sunglasses, for example, complement gentlemen with square faces.
In comparison, round faces should consider rectangle-style wayfarers.
Aviator sunglasses are suitable for the heart and triangle-shaped faces. Futuristic oversized sunglasses also flatter many face shapes.
But if you want to go with only one, stick with the classics.
I'll put my two cents on RayBan's oversized club master for versatility and Malcolm-X-level charisma.
Wallet
A wallet is different from other men's accessories.
You'll use it every day, but nobody cares if you buy Hermes, Gucci, or an affordable one from Amazon.
What matters is how organized you feel with a wallet in your back pocket.
Ideally, the wallet will be a functional space for all your necessary cards and cash.
Also, with some good looks and unique details, you can complement the wardrobe and showcase some personality.
There are many types of wallets you can choose from. The trend is to have lean and slim leather wallets.
My favorite is the trifold wallet from Timberland. It's affordable, slim, and can hold as many cards as you want.
Belts
A belt is a staple accessory with many connotations.
Some wear it to separate the top and bottom half of the outfit. Others wear belts as a personal ornament.
And many people wear a belt because it's an essential accessory when donning a suit.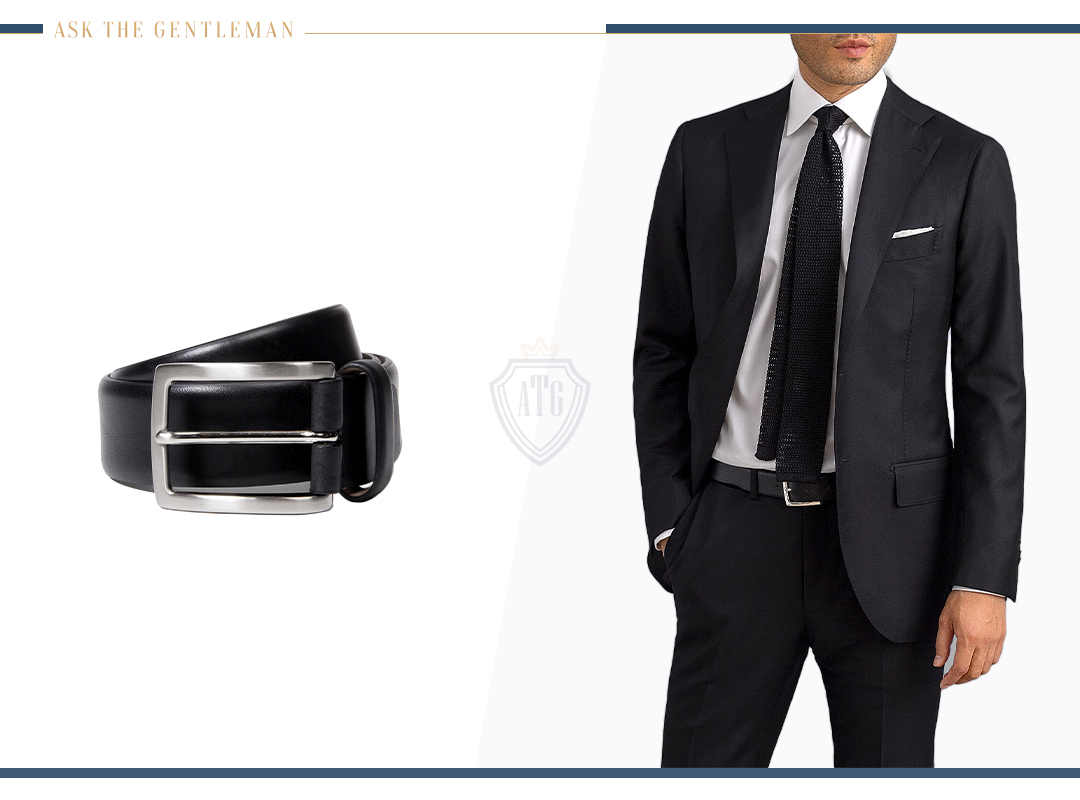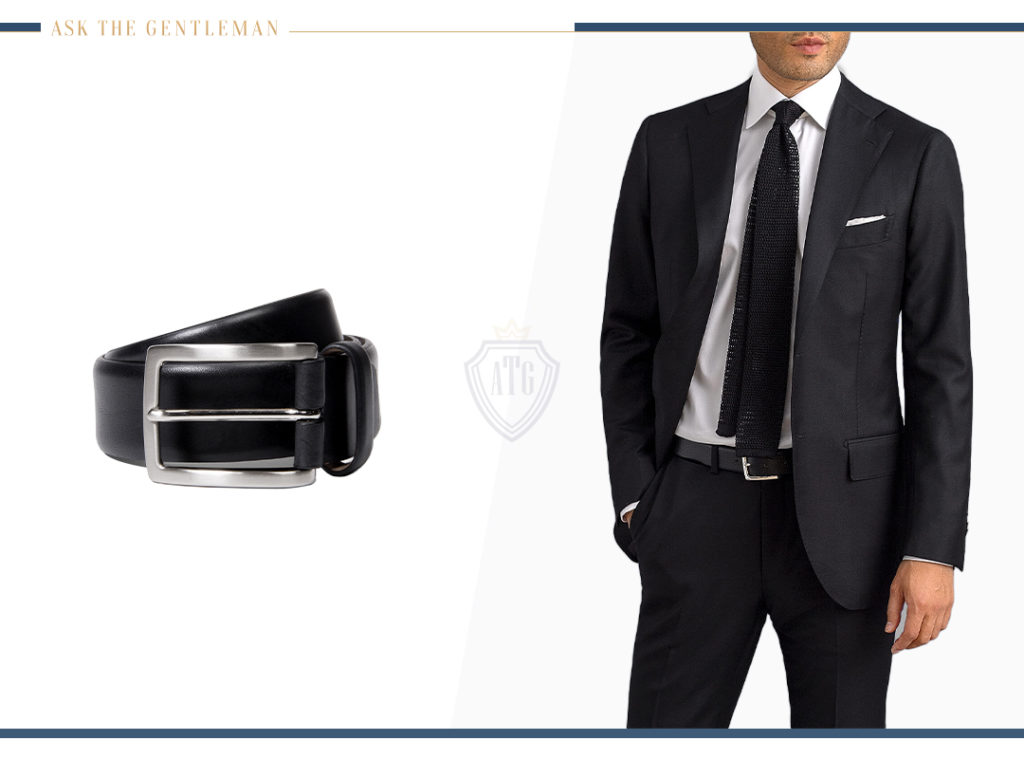 Now, where should you start?
Every gentleman should have at least two leather belts, one black and the other medium brown. These will cover you for most occasions.
If you have one casual belt in fabric like nylon or canvas, things will become easier to style.
The face of the belt is the buckle, equally important. You can use the belt buckle to put on a show and tell about yourself.
I suggest (and wear) frame buckle belts for timeless style. Western buckles are good with jeans.
Wearing custom belt buckles is also a thing. It can be a memento of many life events or a Texas-born pride (if you're like me).
However, if you want only one belt for the rest of your life, the Steve Madden reversible belt is for you.
Pro tip: always match the belt with the shoes and watch leathers for a consistent style.
Bags
Let's admit it: gents need to up their bag game.
It's because bags can be surprisingly practical accessories that can also do the style talking.
A leather briefcase, for example, will enthuse your suited business looks.
In the same way, a canvas weekend bag will announce a relaxed outdoor calling for you.
When talking about options, you can stylishly max out on luggage carrying options with four bags, maybe five.
These include an everyday backpack, a weekend or duffle bag, a gym bag, and a messenger briefcase. The tote bag is optional.
However, you'll use your briefcase and weekend bag the most.
My recommendation is a Filson messenger bag for an everyday briefcase. Herschel is a good option for a weekend bag.
Fragrance
If you smell good, you instantly become more handsome.
You'll get compliments; people want to talk to you and even stop you by asking, "What are you wearing?"
The uniqueness of the fragrance, compared to other accessories, is that it's about feeling and not visualization.
You get a confidence boost. And by feeling good, you bring out your best self in every situation.
Therefore, I highly recommend you begin working on your fragrance game.
You can start by learning about different perfume concentrations.
Terms like Parfum, Eau De Parfum (EDP), and Eau De Toilette (EDT) can initially be confusing.
Then, move towards learning different types of perfume notes.
A fragrance wheel would help develop an understanding of fragrance families and different notes.
But despite all this, the aroma is subjective. So, experiment with different notes to develop your signature fragrance.
Versace Eros and Tom Ford Ombre are my fragrance recommendations for a start to get compliments.
Shaving / Beard Care
Grooming accessories are surprisingly in vogue.
They should be because caring about your body is more important than other superficial things.
Plus, grooming gives you a face, sunglasses can cherish, and the suit can flatter.
The goal should be to look presentable and feel confident about yourself. People will notice.
If you shave, I suggest investing in a shaving kit. A razor, a brush, shaving cream, and a face towel are the minimum you need.
Pre-shave scrub and post-shave balm are also highly recommended for a silky smooth look.
In comparison, a trimmer is a must-have if you prefer stubble or any other kind of beard.
You can use a comb for a symmetrically smooth beard. Beard oil is optional.
Your shaving and beard care will become easier with a good skincare routine.
Moisturizing, cleansing, and UV protection are your minimums.
Cufflinks
For many gentlemen, the sartorial odyssey is a tricky line to walk.
Accessories like cufflinks help you smoothly go through this journey, flexing your style muscles.
Wearing cufflinks is also among those details evoking your sincere aspirations for dressing well.
The best part is you can pretty much write your own rules.
For example, although the best match is French cuff shirts, you can wear cufflinks with almost any dress shirt.
There are different cufflinks types like toggle-back, whale-back, button-cufflinks etc. You can choose the one that suits your style profile.
If you want only one, my suggestion is ball cufflinks. They are intricate, unique, and timeless, marking your presence.
Toggle-closure cufflinks will be good for you if you have a modest style.
One last thing I want to emphasize is always wearing cufflinks with modesty and grace. Don't try hard with those Rolex crowns or Dior logo Cufflinks.
You'll look equally good in minimal cufflinks that come at an affordable price.
Ties
The neckties stand as essential fashion accessories in the wardrobe of every stylishly attuned gentleman. There are reasons for that.
Many times, a tie is a must-have. With many formal business suits and almost every formal ensemble, for example.
But a tie can also be a dressy adornment to cocktail attires. The style benefits are there, too.
You'll stand out, emanate confidence, and look like an intentional connoisseur of fine dressing.
I suggest reinforcing his charisma by showing your expertise in wearing ties with a suit and shirt.
Therefore, you'll need to pick the right colors and the correct type of ties.
I recommend starting with two: a solid-color tie and a patterned tie. Striped ties are optional for business looks.
The navy silk tie will be the most timeless and versatile. A burgundy polka dot is a good patterned tie.
A black bow tie would be a must-have if you own a tuxedo. Always prefer self-tie bow ties.
Tie Clip
For aficionados of "Mad Men" and connoisseurs of timeless men's fashion, the role of tie clips demands your attention.
It's among the classic suit accessories that are constantly in style.
A tie clip is also practical to prevent your tie from blowing in the winds. Or holding it in place at the dinner table.
But you don't have to be the guy trying hard with the tie clip. Wear it for a stylish spectacle, and make sure to don it right.
A tie clip must be three-quarters of your tie width, no exception.
Also, it should end between your shirt's third and fourth buttons. The collar button is not included.
Choosing the tie clip style can be a personal preference. The options include a pinch clasp and a slide clasp in silver and gold.
I suggest the pinch clasp in silver, as it holds the tie in place properly and is more versatile.
There is nothing special about spending too much on a tie clip. A well-made 20-tie bar will get the job done.
Pocket Square
Finding clothing accessories as influential as a well-chosen pocket square is a rare feat.
The rationale lies in the pocket square's ability to cover many style aspects of your outfit.
When wearing a tuxedo, the pocket square will uphold the formality. In business looks, it could be a fashion statement or a complement to the patterns in the shirt or tie.
You can wear a pocket square with sports coats and casual blazers for a touch of color. A pocket square also makes your dressed-up appearance sans tie look so effortless.
These are among many reasons every gentleman should invest in a few pocket squares.
To start, go with the most versatile of them all, the white pocket-square.
I recommend two white pocket squares. One in silk for formal looks and another in cotton for dressed-down sophistication.
One patterned pocket is also good to cover the spectrum of business-casual and cocktail dressing. Choose a complementary pocket square, not a matching color to your tie.
Lapel Pins
Lapel pins are the go-to men's accessories for adding a decorative touch to the lapel, replacing the boutonnière.
These truly made a comeback in recent years, especially after the 2016 Met Gala.
For those who perceive lapel pins as a try-hard accessory, I implore you to reconsider their charm.
A lapel pin would carry an air of distinction. This would be your miniature canvas to express your style and enhance the celebratory ambiance of any formal event.
Lapel pins also come at an affordable price. So, why not get a couple of them?
To wear a lapel pin right, keep it proportionate to your outfit.
A lapel pin tonal to the pocket square is a good style approach. And remember, a lapel pin will always go on the left lapel.
Suspenders
As Oscar Wilder once said, "All garments, including trousers, should be worn from shoulders."
I am not into such style policing, but every gentleman should own a pair of suspenders, especially for formal wear.
Suspenders are one of those accessories; you can't realize how good they are until you wear them.
Your pants achieve newfound snugness wearing suspenders, your posture improves, and you bask in a timeless grace.
Also, don't wear suspenders as a show-off accessory. Their natural habitat is under the jacket, blazer, or sweater.
When looking for options, black suspenders should be your go-to for formal wear.
The type of suspenders (clip or button) is a personal preference.
Also, trust your pants, and never wear suspenders with a belt.
Dress Shoes / Boots
Dress shoes are an absolute must-have for suits.
Even with smart-casual clothing like chinos and polo, dress shoes will make you look more cultured.
Plus, these shoes last a lifetime. So, it would be a one-time investment against an ever-lasting asset of style.
In my opinion, and under ideal circumstances, every guy should have five dress shoe styles.
These will be black Oxfords, black and brown cap-toe derbies, brown brogues, and deep-brown double monk straps.
However, if you want to pick only one shoe ever, it would arguably be brown cap-toe oxfords.
Lastly, at least one boot is good for those fall dressy looks wearing overcoats.
Brown Chelsea boots are the best option. Chukka boots can be an alternative.
Casual Footwear
Unless you're Barney Stinson, nobody wears suits all the time. In fact, many young gentlemen don't wear dress pants that often.
Chinos and jeans are where most guys walk in their day-to-day outfits.
Your shoe game should be on point to look put together and feel comfortable in these casual pieces.
I am talking about sneakers and those sporty alternatives to dress shoes.
But there is no limit to shoes you can have. Consider your budget, personal style, and other wardrobe items to develop your casual footwear collection.
You can start with low-top minimal white leather sneakers like Stan Smith. These would be your armor for dressy-casual needs.
Canvas shoes like Vans Oldskool are good with jeans. They are optional if they match your style.
Also, I suggest having at least one high top if you're a young guy. Jordans are preferable; you have Converse all-stars as an alternative.
Running shoes are also good to have. But only wear them for their relative purpose, and not as fashion accessories.
In terms of dressy casual, loafers are your best option.
Wear brown suede loafers for maximum versatility.
Socks
Socks are not just clothing accessories; they are a wardrobe of their own.
These will protect your feet against the temperatures, manage the moisture, provide cushioning, and so on.
Also, over the years, socks have become a trendy fashion accessory. Guys love to express their personality through their socks.
Therefore, every discerning gentleman should be considerate about choosing socks.
How many socks should you own?
There is no fixed number here, especially with so much variation in sock types.
Most people keep 10-14 pairs as a part of a routine cycle. And 3-7 for special occasions.
Necklace
When thinking of wearing necklaces, most guys imagine looking like Mr.T or Rick Ross and instantly quit the idea.
While necklaces are part of hip-hop culture, any gentleman can wear them.
You'll feel luxurious, show some confidence, and will draw attention to your style.
Necklaces also have a celebrity-style charisma, with guys like Jay-Z and Johnny Depp taking the lead.
So, if you want to feel different, a necklace should be among your top statement accessories.
I also understand that a necklace might be too much for gents in their late 40s.
But the young gentlemen can effortlessly pull off a necklace or a pendant.
For example, you can wear it with a monochromatic turtleneck outfit for that famous Drake Drip.
Gold or silver would be up to you. Also, avoid wearing two or more necklaces together.
Bracelet
Wear a bracelet and some rings, have a strong tan, and you'll look like a style sharp-shooter from 90s New Jersey.
No, I am not talking about Tony Soprano, though his bracelet was quite popular too.
Bracelets have a mixed reputation in menswear, as they give a kind of hipster energy.
However, bracelets have been a part of men's accessories ever since fashion became a thing. So, it's kind of impossible to disregard these.
Wearing a bracelet comes down to your personal style and the outfit.
With a suit, no. With black jeans and a distressed denim shirt, maybe yes.
Wearing a beaded, chain, leather, or cord bracelet would be up to you.
Just ensure it attenuates other accessories and is something you feel confident about.
Scarves
Scarves are practical and stylish and should be among your must-have accessories.
Being functional, these will keep you warm and cozy.
Aesthetically, scarves complement the details, add color, and create a coherent look.
Also, opting for a different scarf style will completely change your look. All in all, these are a complete package for your fall-style needs.
The scarves you choose should be according to weather conditions and your style type.
For more traditional guys, a solid navy wool scarf is good. The cashmere would be good scarf material for more intense weather.
If you want to show some personality, a beige-patterned scarf is nice.
You can choose the patterns between checks, plaids, and even printed ones.
Hats
I always feel no matter how debonair of a gentleman you are, styling for summer is always hard.
The outfit can feel incomplete even with classics like a linen blazer, a polo shirt, and white pants.
A hat will give you that feeling of completion. It will protect against the cold and heat, too.
Wearing a hat also gives a certain kind of mysterious energy.
Therefore, characters like Heisenberg from Breaking Bad, Sherlock Holmes, and Tommy Shelby wear hats as their statement accessory.
Hats are somehow always trendy. Both the modern style gurus and classic menswear enthusiasts equally adore them.
With regards to choosing the hat, it should be according to your aesthetic preferences.
Panama hats for summer and beanies for winter are the best choices.
Snapback hats or ball caps are good with casual dressing and a baggy aesthetic.
Gloves
Gloves are necessary to protect your hands from the unforgiving bites of cold weather.
Oddly enough, these can also give an ultimate sense of luxury.
Therefore, every gentleman should have gloves in their winter accessories and must utilize their full potential.
In common with other fashion accessories, your gloves choice ties to weather conditions and individual style inclinations.
However, for most guys, leather gloves work perfectly fine.
Wearing these would be an exquisite experience, wrapping your hands in a cocoon of elegance.
Black leather gloves in calf leather are suitable for black-tie and evening formal wear. Brown leather gloves can be a versatile everyday wear.
If you want to expand your options, casual wool gloves or mittens are also nice to have.
Patches
Many gentlemen think that if you're into punk fashion, only then patches can work for you. And it's not entirely true.
Anybody can pull off a simple denim jacket wearing one or two patches, looking cool.
Wearing patches is a good way to create recognizable clothing. It's also a retro method to restyle old jackets.
However, patches don't have to always be big and bold. Anything meaningful that you're proud of can work for patches.
If you're a guy wearing a lot of denim and leather jackets, I highly recommend a few custom patches. It would be a subtle way to stand out.
Men's Accessories FAQs
Where can you store your accessories?
In terms of storage options, every accessory is unique. Shoes will go in the shoe rack.
Ties, belts, and gloves can be rolled up in a drawer with dividers. Investing in a jewelry box will store everything from watches to lapel pins and bracelets.
Do accessories make you look more attractive?
All things considered, Yes.
Wearing the right accessories sends a message that you care about details. You'll stand out, looking like an exciting person.
Add in some confidence, and you'll captivate those around you.
What are the most essential men's accessories?
The criteria for being essential depend on the use you'll get out of any accessory.
For most gentlemen, the essential accessories include a wallet, belt, a watch, and sunglasses, in no particular order.
How many accessories can you wear at once?
With accessories, you should carefully walk between trying hard and looking stylish.
Not wearing every accessory is important. Use your judgment to gauge the formality and decide accordingly.
For most guys, wearing two or three accessories is the sweet spot.
Why are men's accessories important?
Accessories, most importantly, are a way to complete any ensemble.
They are equally important for expressing identity and representing your style.
Remember, many a time, accessories are a functional need.
Which accessories do girls like most on men?
The accessories that girls like most on men are the ones that show something unique with minimal talking.
The order is a quality fragrance, a nice watch, most sunglasses, and a ring.
How do you match more accessories at once?
The easiest way is to match the leather colors.
You don't have to match rigorously, but wearing similar shades of leather will do the job, too.
In the same way, you can wear the same type of metals, i.e., silver belt buckle and silver ring.