In the realm of fashion, the suit reigns supreme. Yet, beneath its tailored elegance lies a world of choice: what exactly does one wear under a suit?
From the silk touch of a sweater to the crisp fold of a dress shirt, let's unravel the layers that define the true essence of sophisticated attire.
Dress Shirt
Have you ever paused to appreciate the understated elegance of a perfectly tailored dress shirt peeking out from beneath a suit jacket?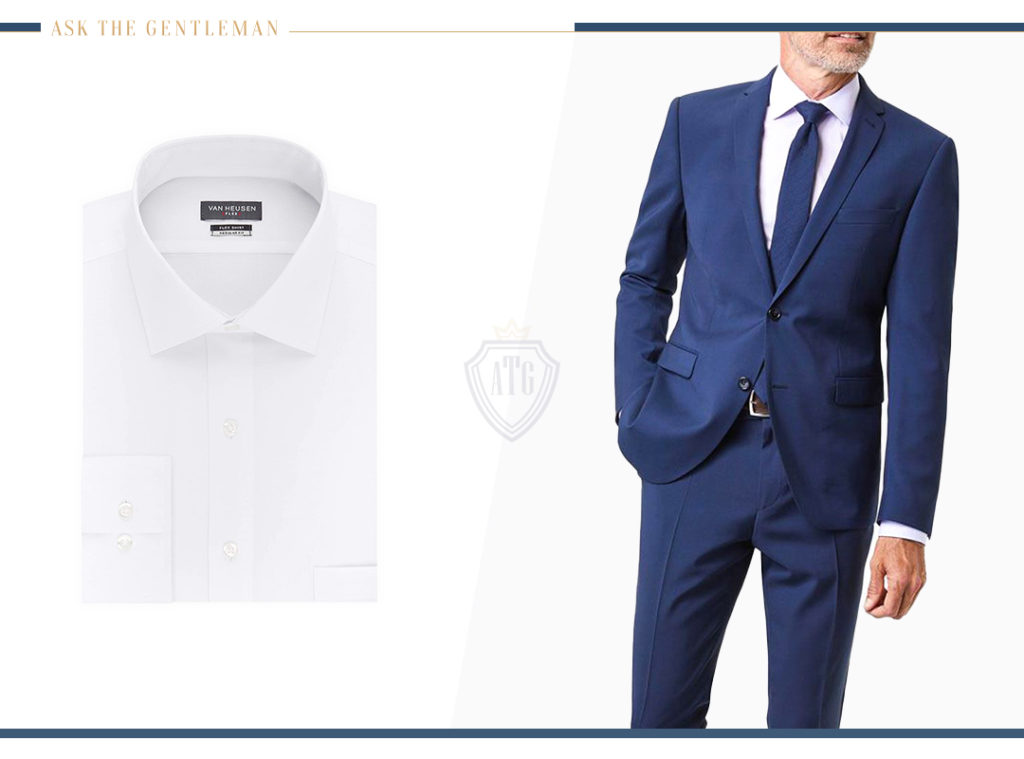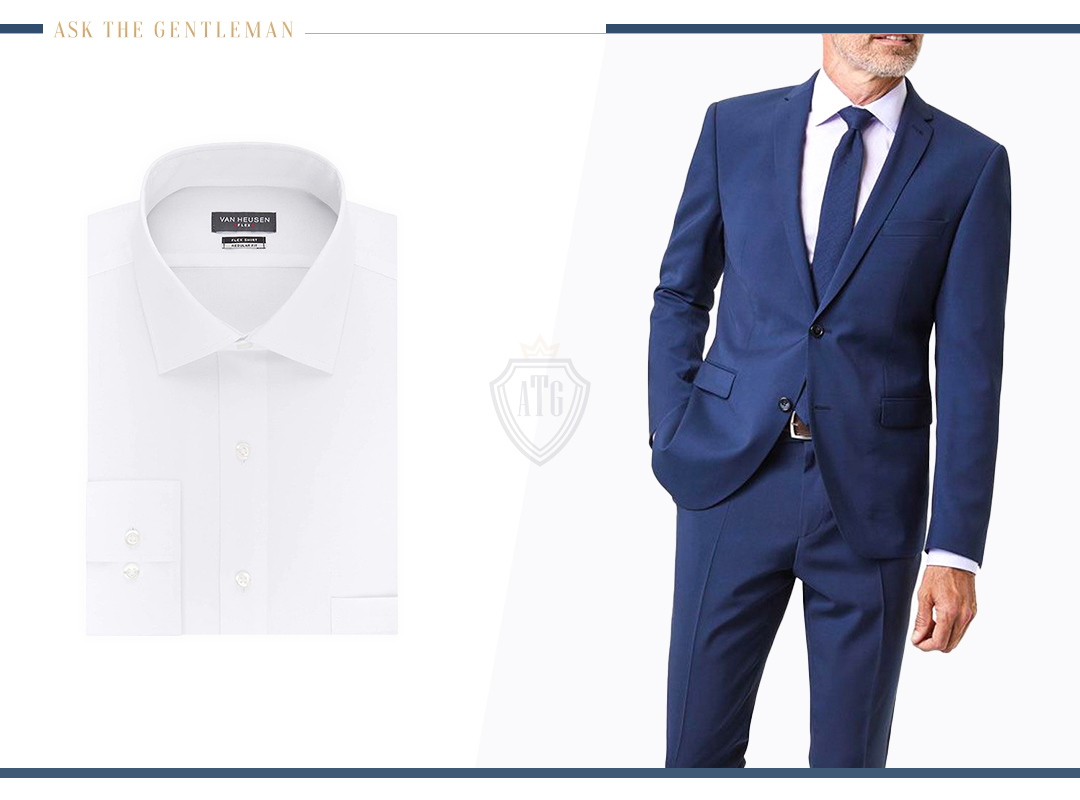 Made frequently from cotton, the dress shirt can range from the formality of a classic white to the playful pinstripes that add depth to one's ensemble.
For instance, adding a tie to a button-up shirt can elevate your look to peak professionalism.
On the other hand, ditching it and opting for open collar exudes a carefree, dashing vibe.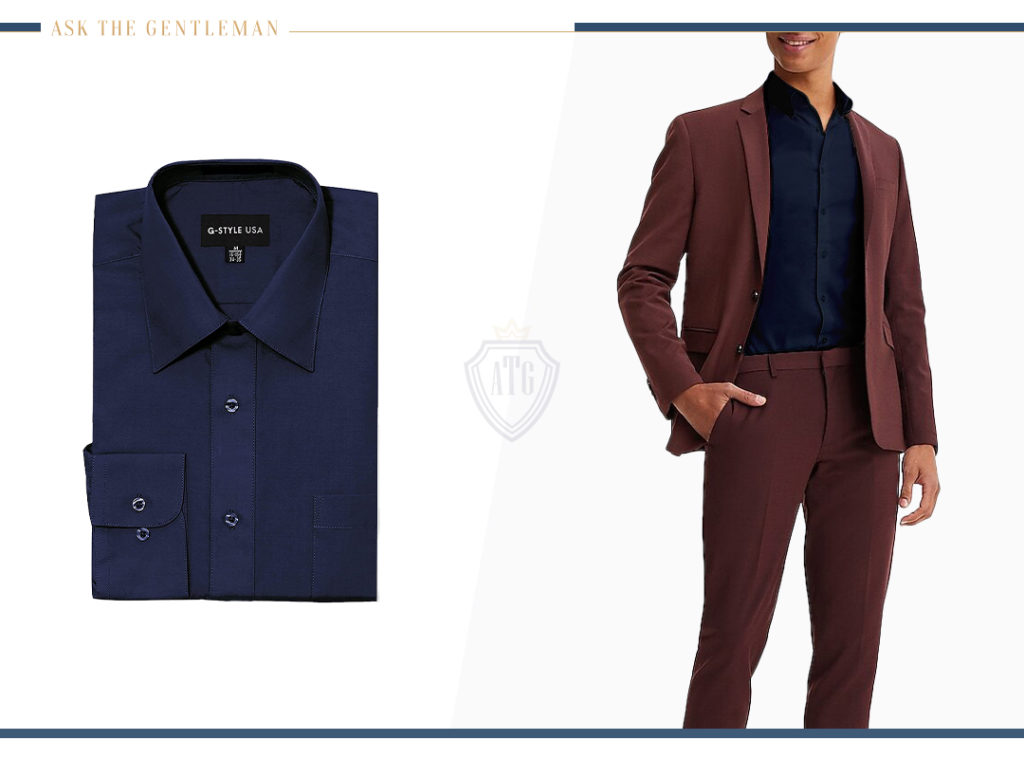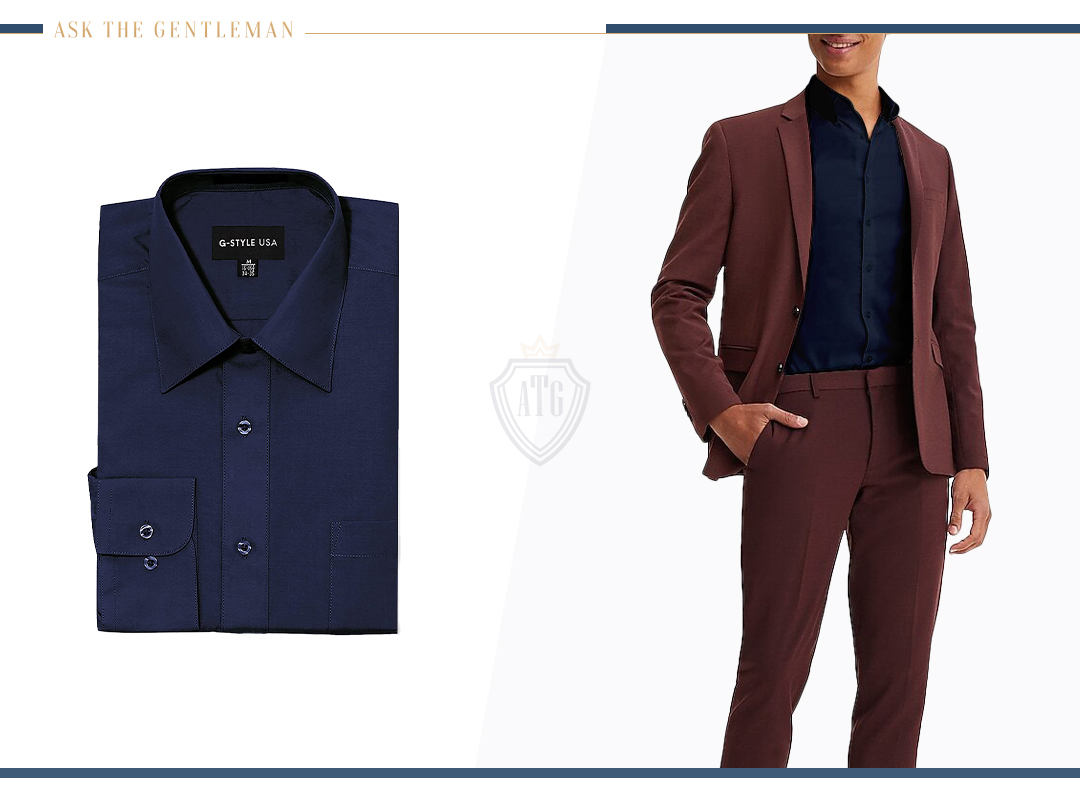 Keep in mind that the suit, shirt, and tie synergy is akin to a well-choreographed dance.
The color combinations of these three elements can either make or break your look, so aim for a harmonious blend that's pleasing to the eye.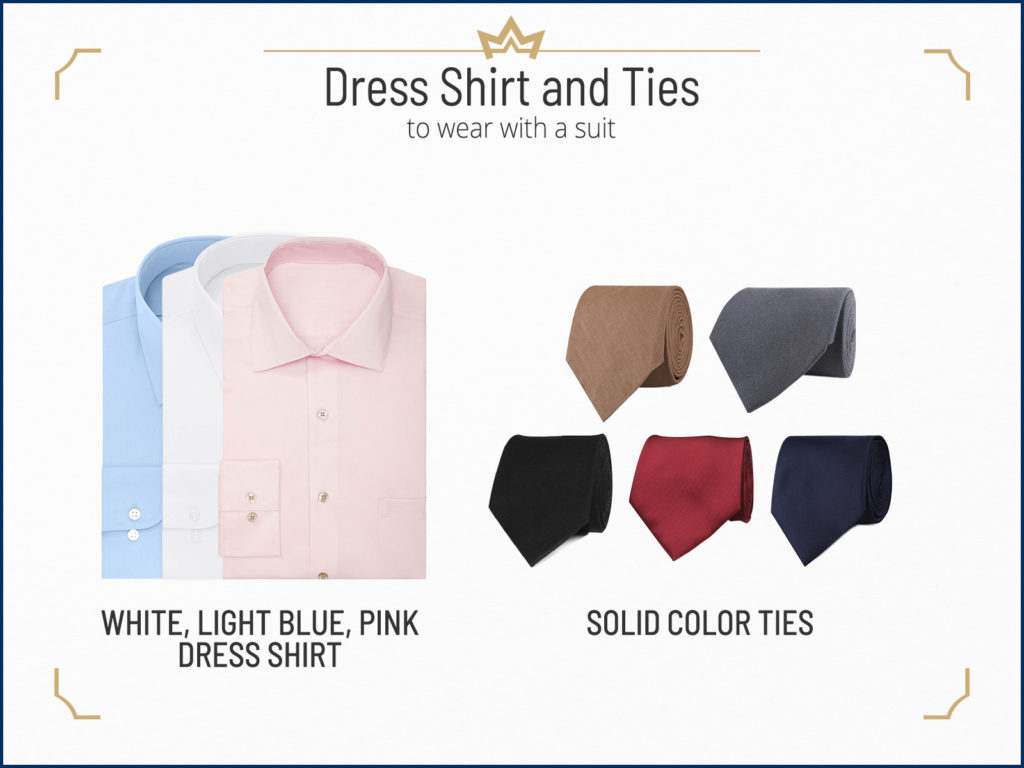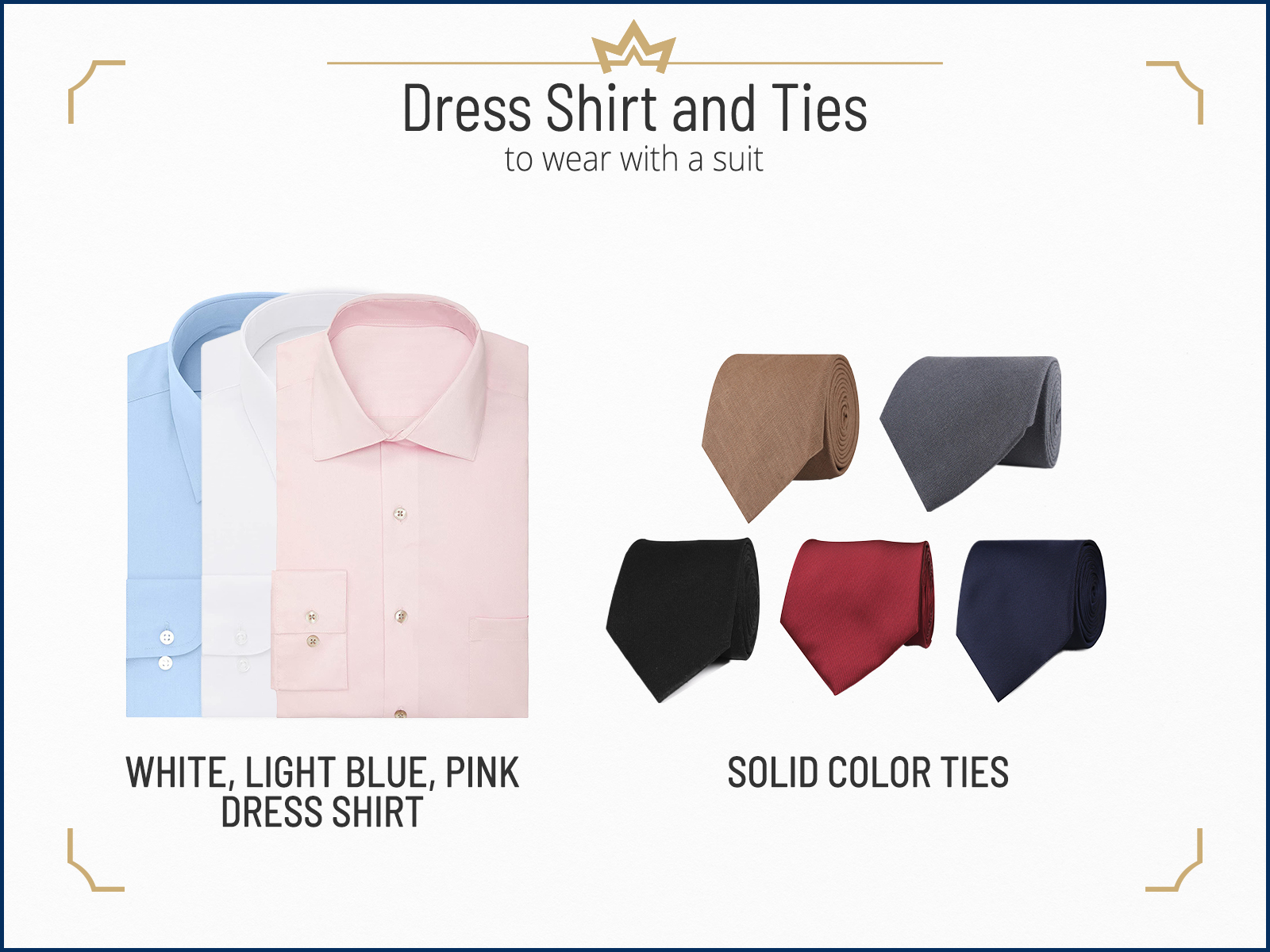 For those wanting a slightly more relaxed appearance, a button-down shirt is a viable, more casual option.
The collar, typically softer, gives a laid-back vibe without compromising your exceptional style sense.
Chambray Shirt
Step aside from the typical dress shirt style, and embrace the relaxed sophistication of the chambray shirt.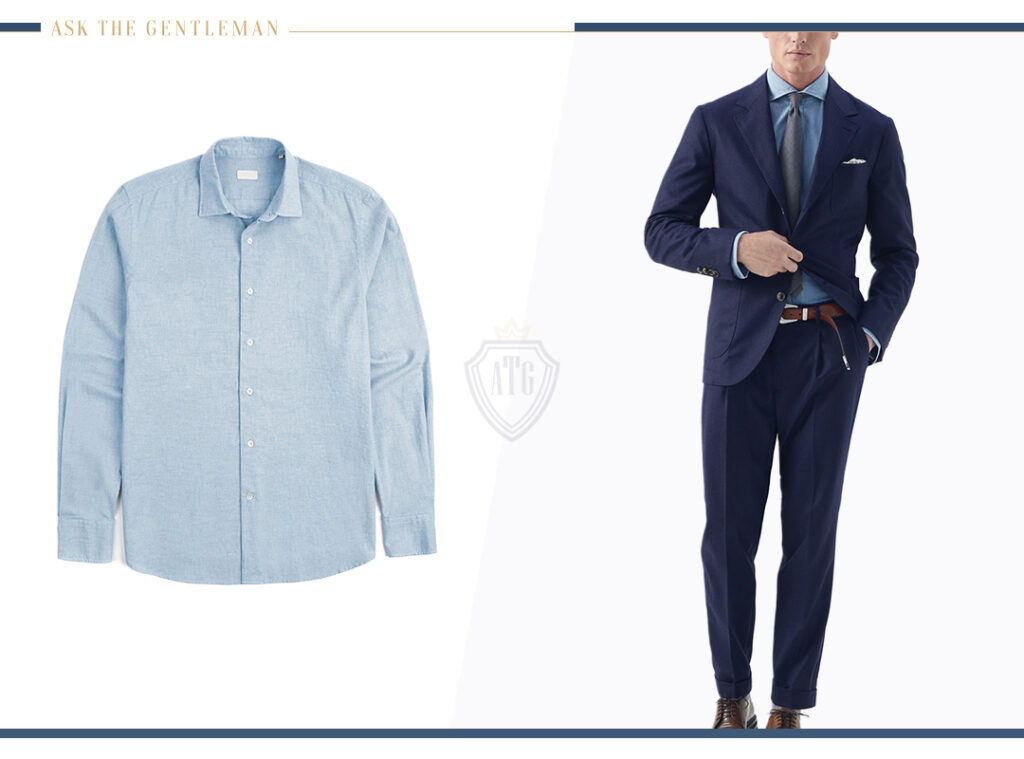 Chambray has this uncanny ability to waltz right into any ensemble and own it.
Its lightweight texture is like a dream on those temperate days, and let's be honest, its denim-like charm is timeless.
Remember that time jeans saved your outfit dilemma? Chambray does that but for your upper half.
Its unique texture and hue add a modern twist to your suit, particularly with sleek dress shoe styles.
Polo Shirt
Ever had one of those glorious sunny days when dress shirts felt like overkill? Then, the polo shirt is your style savior.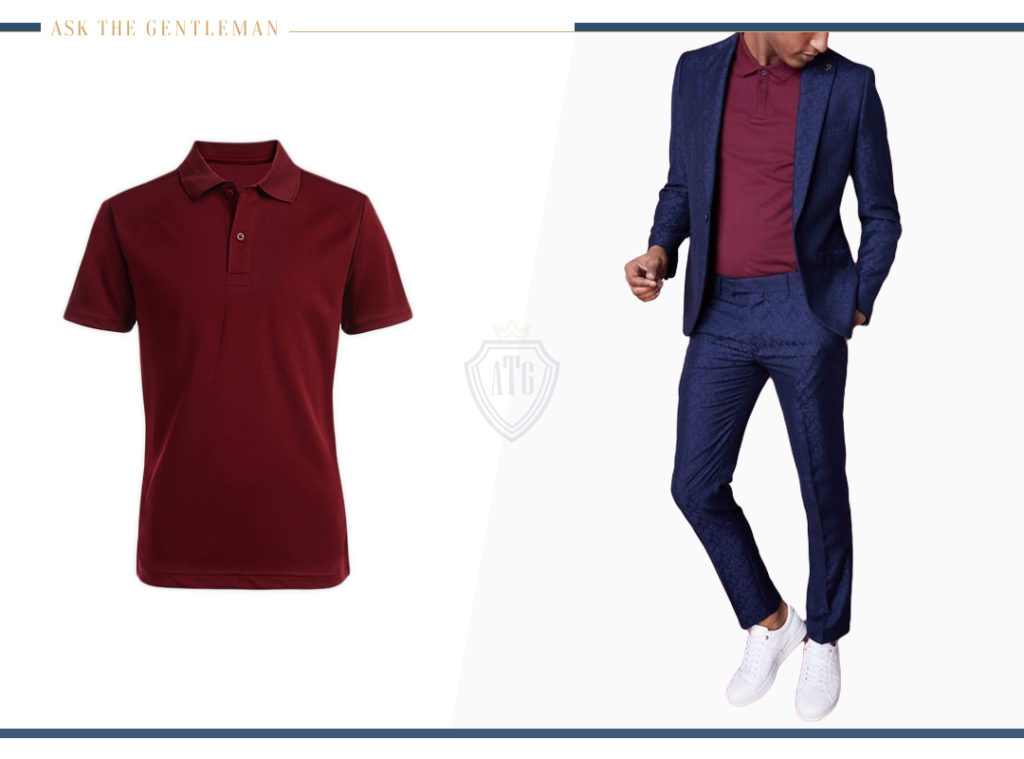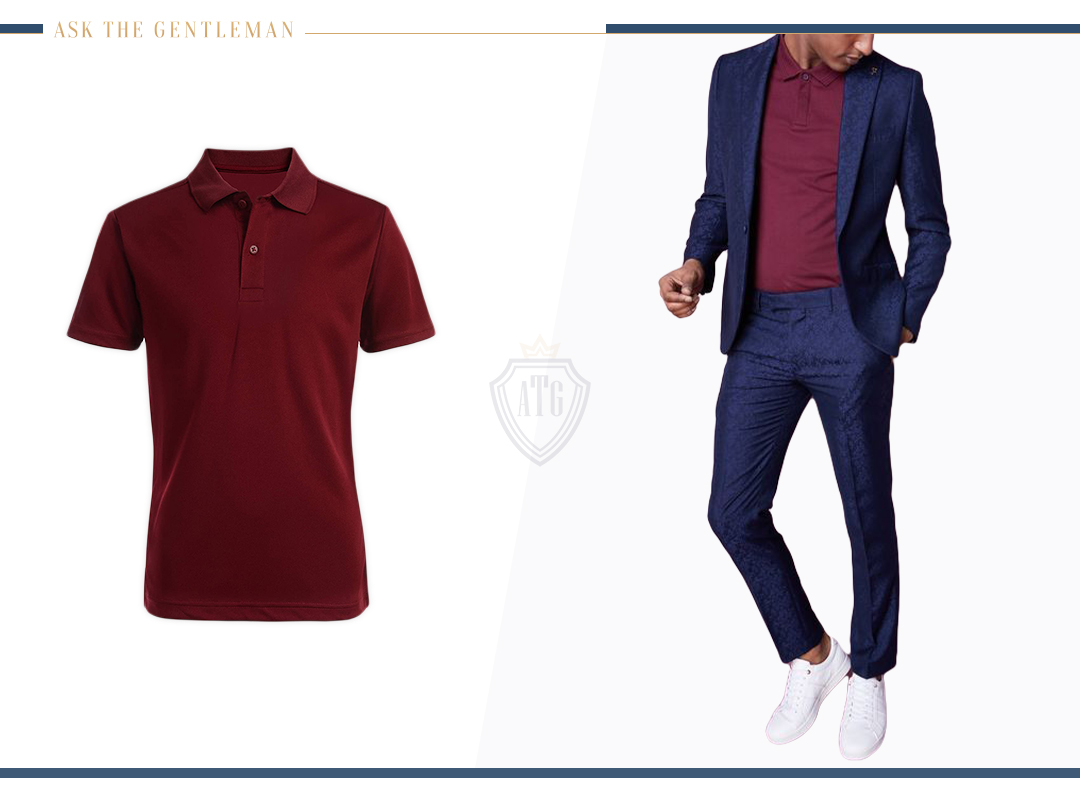 Polo shirts, my fashion-forward friend, strike that impeccable balance between casual cool and suave sophistication.
Plus, they're easy on the wrinkles, making them a smooth choice to wear under a blazer.
Leave a few buttons undone to channel some relaxed vibes.
But you can also button the collar up for a more polished and business-ready look.
Monk straps or loafers are perfect for when you want to elevate that polo to high-fashion territory.
Feeling playful? Sneakers never let you down.
T-Shirt
Who said t-shirts are reserved for casual Fridays only?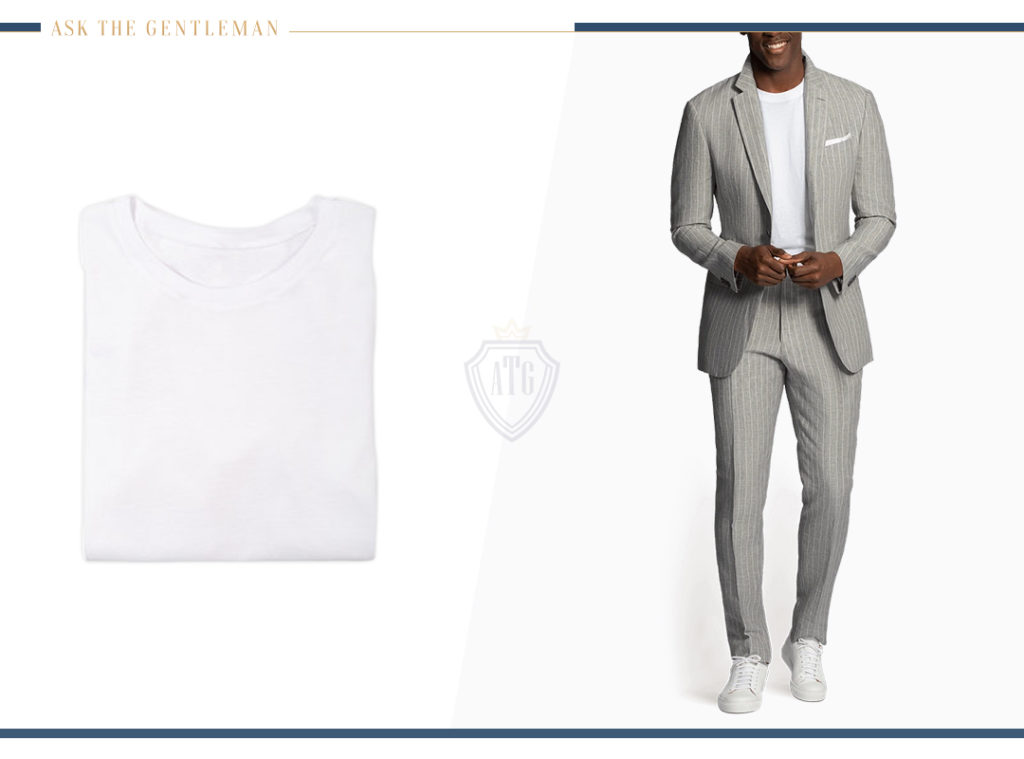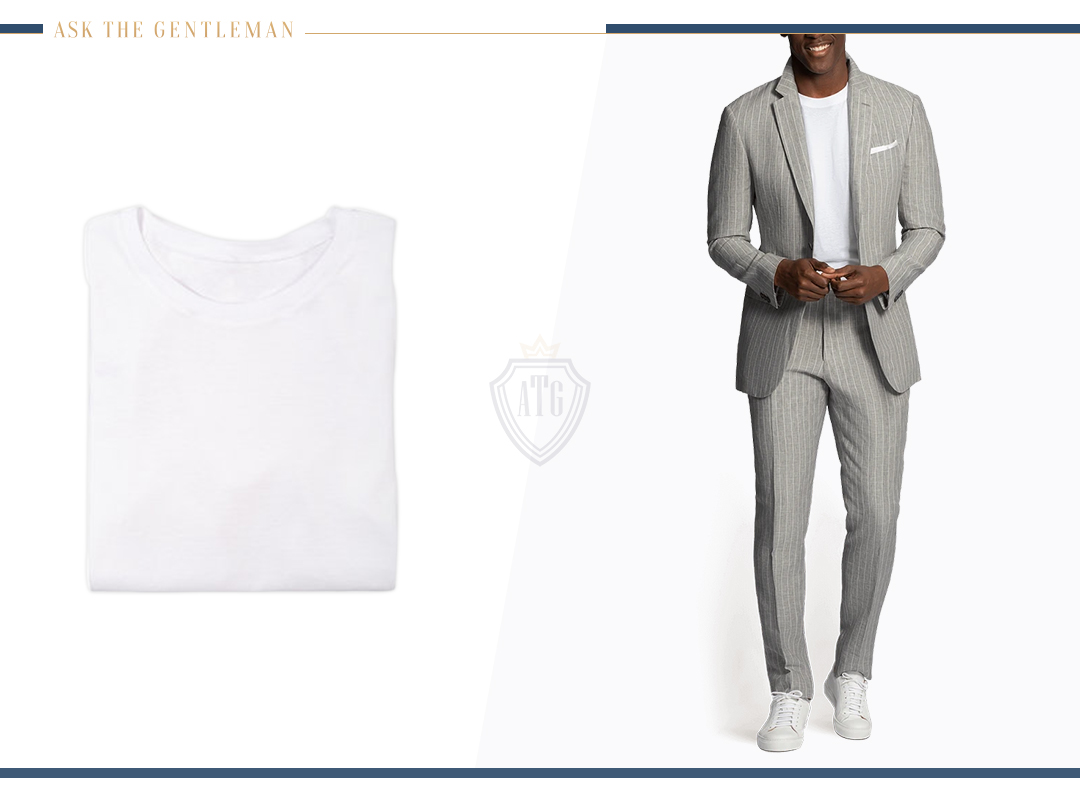 When chosen wisely, a plain T-shirt and suit can be a daring yet refined choice.
Avoid flashy colors and logos to maintain a polished look.
Opt for neutrals or subdued tones that complement the suit's color.
The key is simplicity, ensuring that the T-shirt accentuates rather than detracts.
And in hot weather, a breathable cotton t-shirt can be your best ally to combat the heat while donning a suit.
Crew-Neck Sweater
Transitioning to cooler temperatures, the crew-neck sweater emerges as a timeless piece.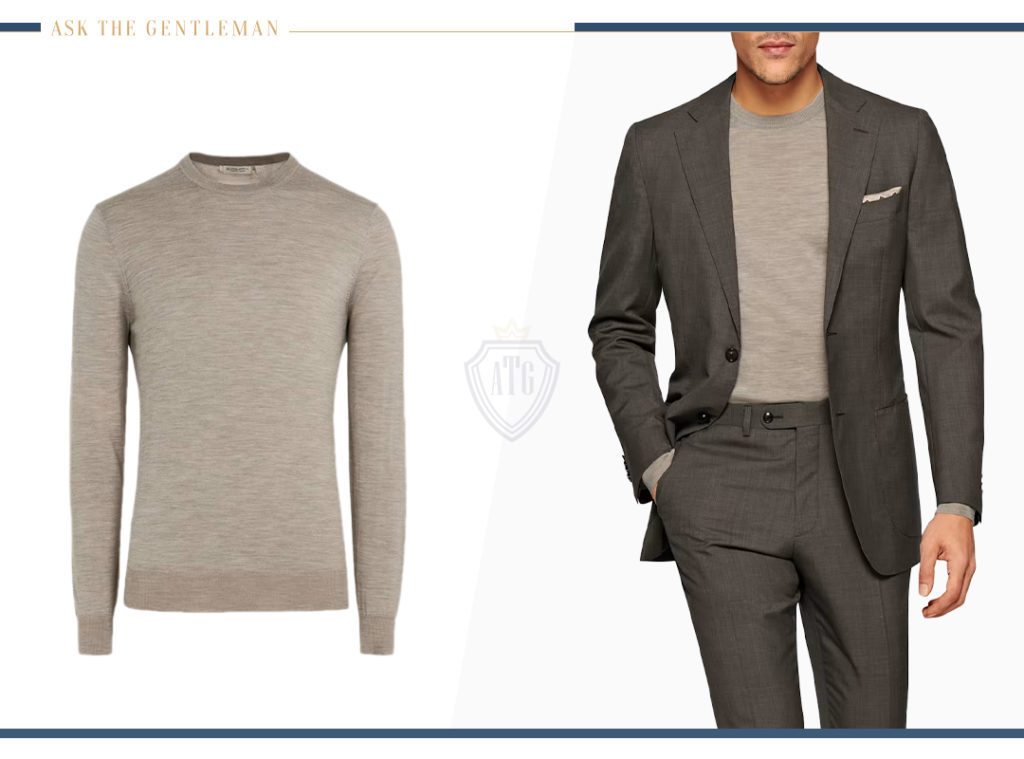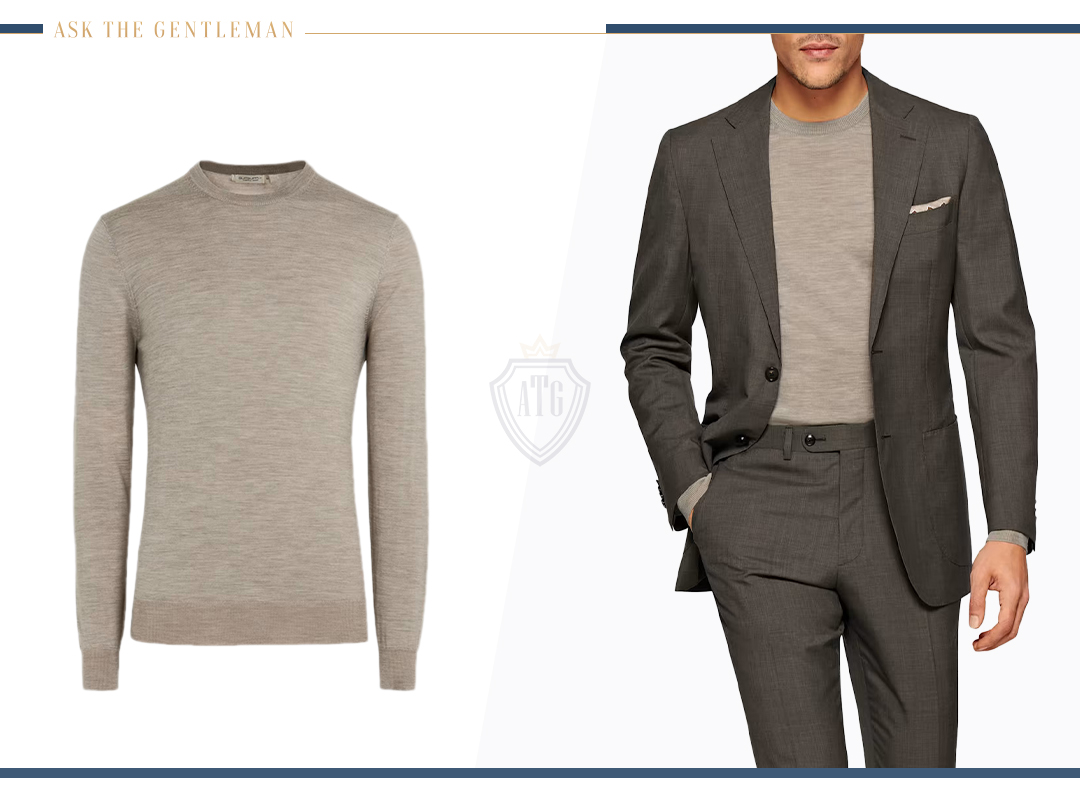 Its round neckline is an excellent backdrop for those who love a layered button-up shirt beneath or even a bow tie.
The soft embrace of a silk or cotton sweater can make winter suiting a cozy affair.
And when matched appropriately, it creates a harmonious blend of texture and sophistication.
V-Neck Sweater
Delving deeper into the realm of sweaters, the V-neck proves itself to be an absolute classic.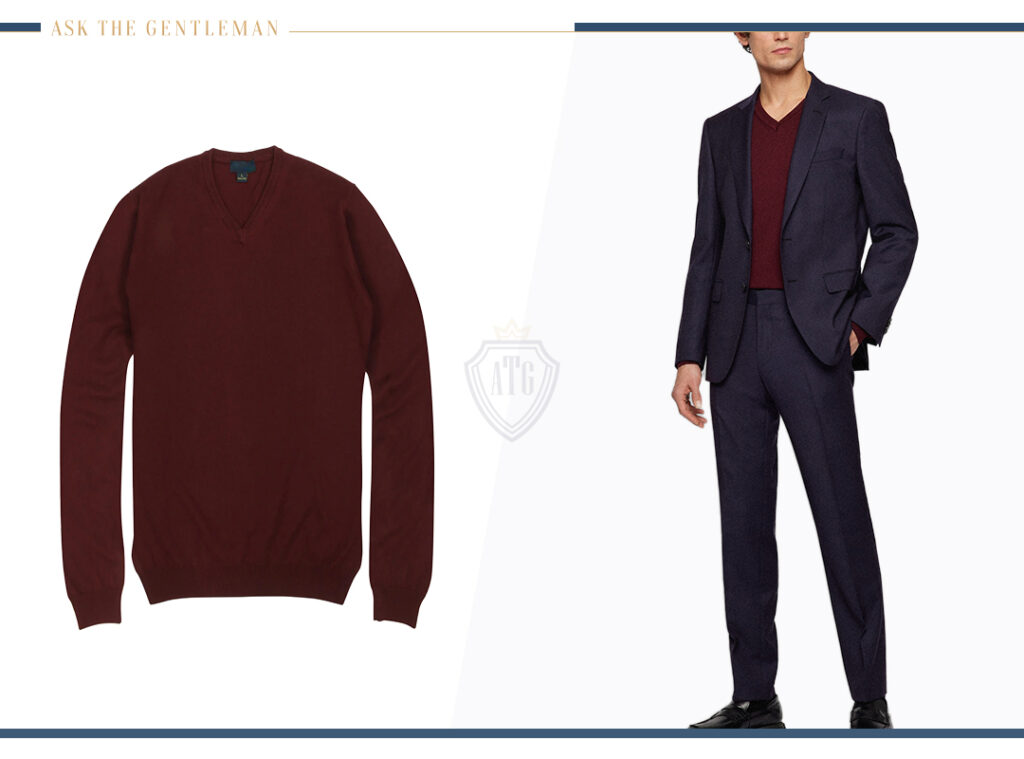 Its design allows for a hint of the shirt beneath to peek through.
Perfect for showcasing a beautifully knotted tie or the collar of a cotton dress shirt.
While it's commonly associated with formal occasions, pairing it with a less structured suit jacket can easily bring it into the smart-casual realm.
Just be cautious when selecting the sweater's thickness; for a slim-fit suit, you'll want something sleek to avoid unsightly bulging.
Henley T-Shirt
With its distinct buttoned placket, the Henley shirt brings a dash of casual comfort to the otherwise structured world of suits.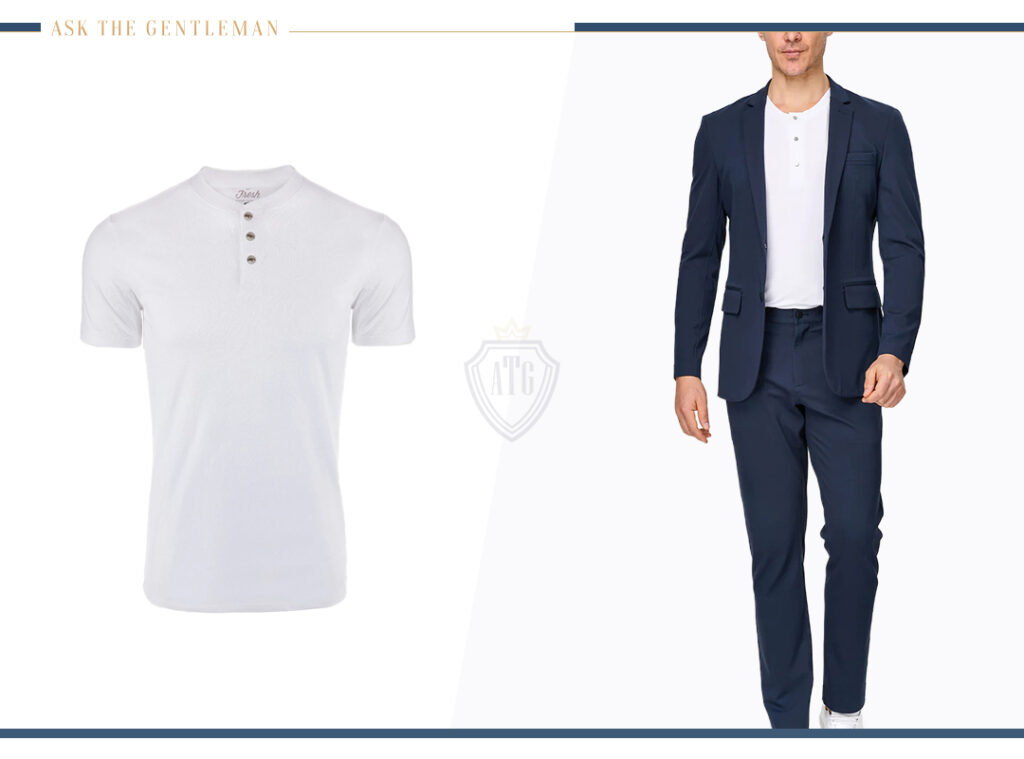 Its collarless design provides a contemporary edge, making it ideal for an effortlessly stylish look.
The Henley emerges as a frontrunner when striving for a blend between formal and laid-back.
V-Neck Cardigan
The V-neck cardigan isn't just for academia.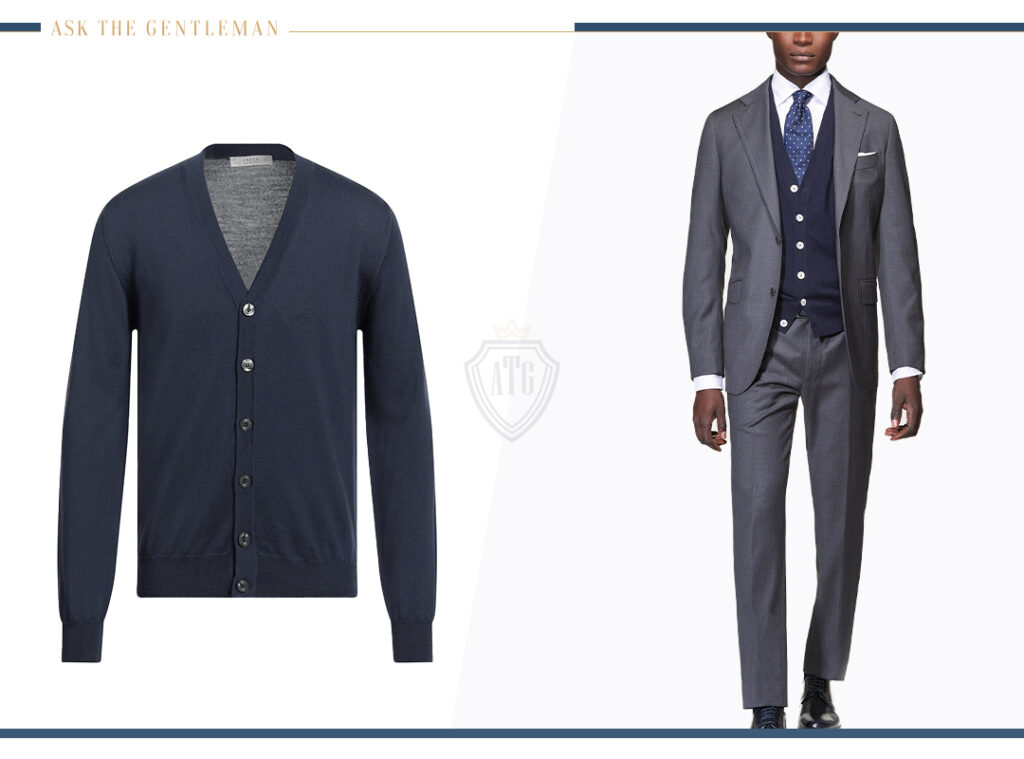 It's a versatile piece that can elevate your suit game.
When paired with a necktie or even just a t-shirt underneath, it adds depth to your ensemble.
With chunkier cardigans, opt for relaxed-fit jackets, while slimmer cardigans can slide effortlessly under a tailored suit jacket.
Shawl Cardigan
Oozing with old-world charm, the shawl cardigan seamlessly enhances professional attire.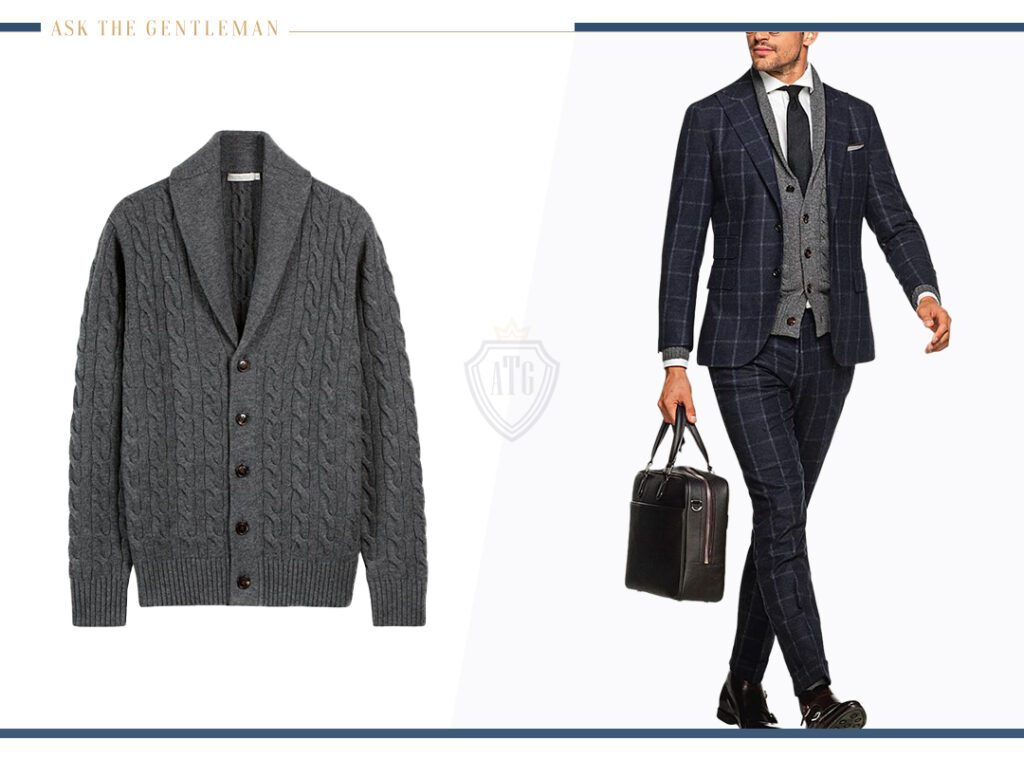 Its distinct collar, draping down the front, provides a touch of formality, making it a top pick for those wanting to up the formal edge of their suit.
Paired with a crisp dress shirt, it offers a blend of intricacy and comfort, ideal business-casual attire.
Turtleneck
Dramatic, urbane, and undeniably stylish – that's the turtleneck for you.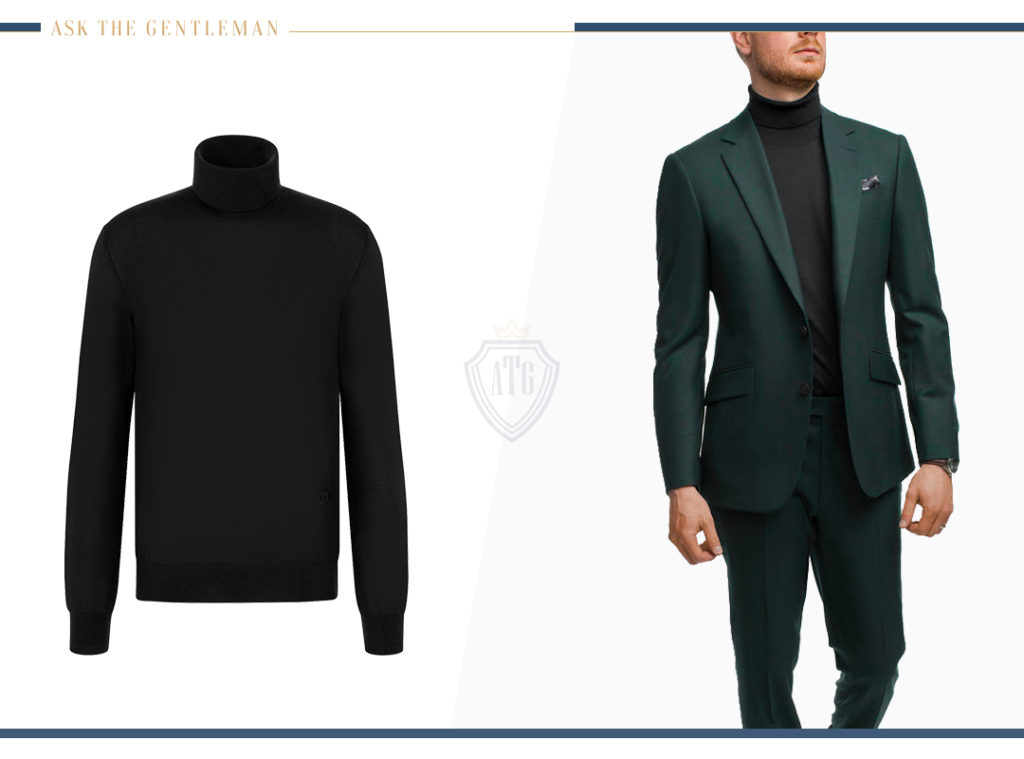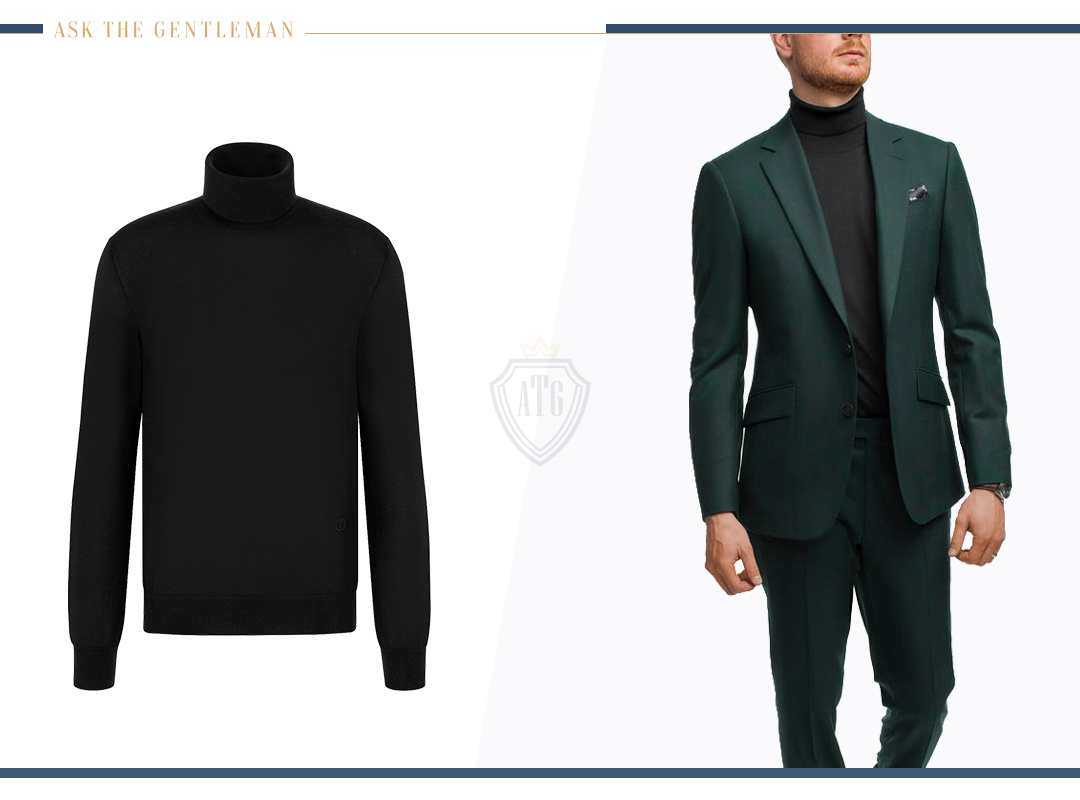 It is perfect for the colder months and provides warmth and a unique style statement.
When worn under a suit, it percolates confidence and modern flair.
You can opt for a snug fit or a looser silhouette, depending on the cut of your suit jacket.
But remember, the attention is drawn upward with a turtleneck.
So ensure your suit jacket's lapels and your chosen turtleneck complement each other beautifully.
Suit Vest
The epitome of classic layering, the suit vest or waistcoat is all about precision.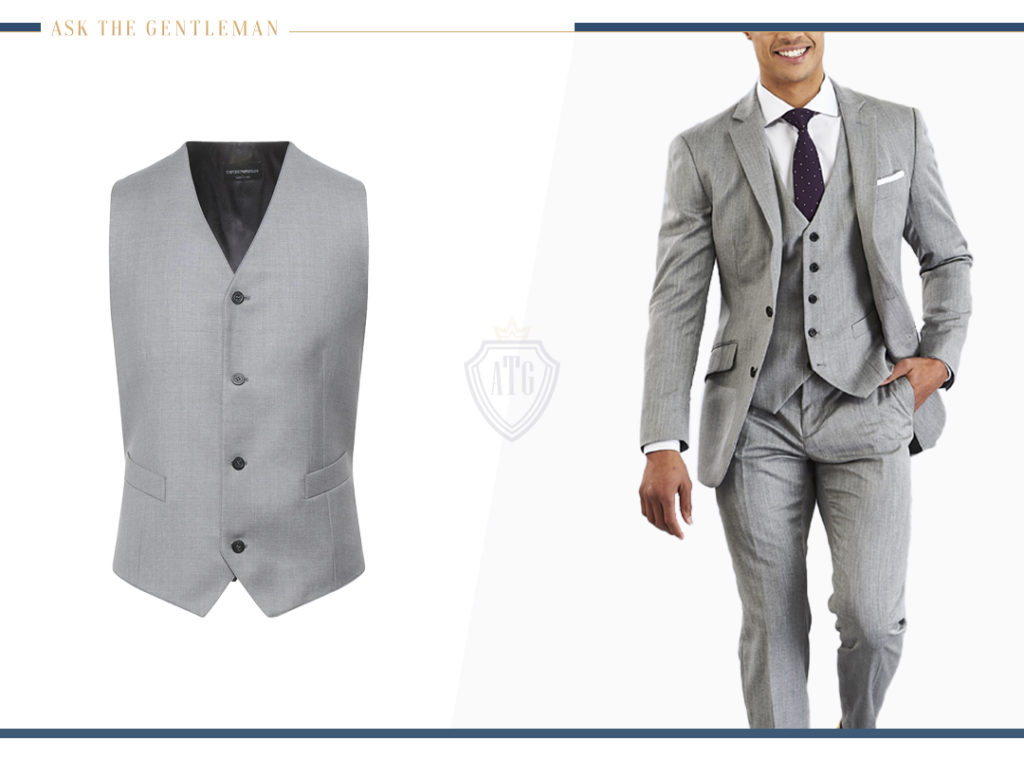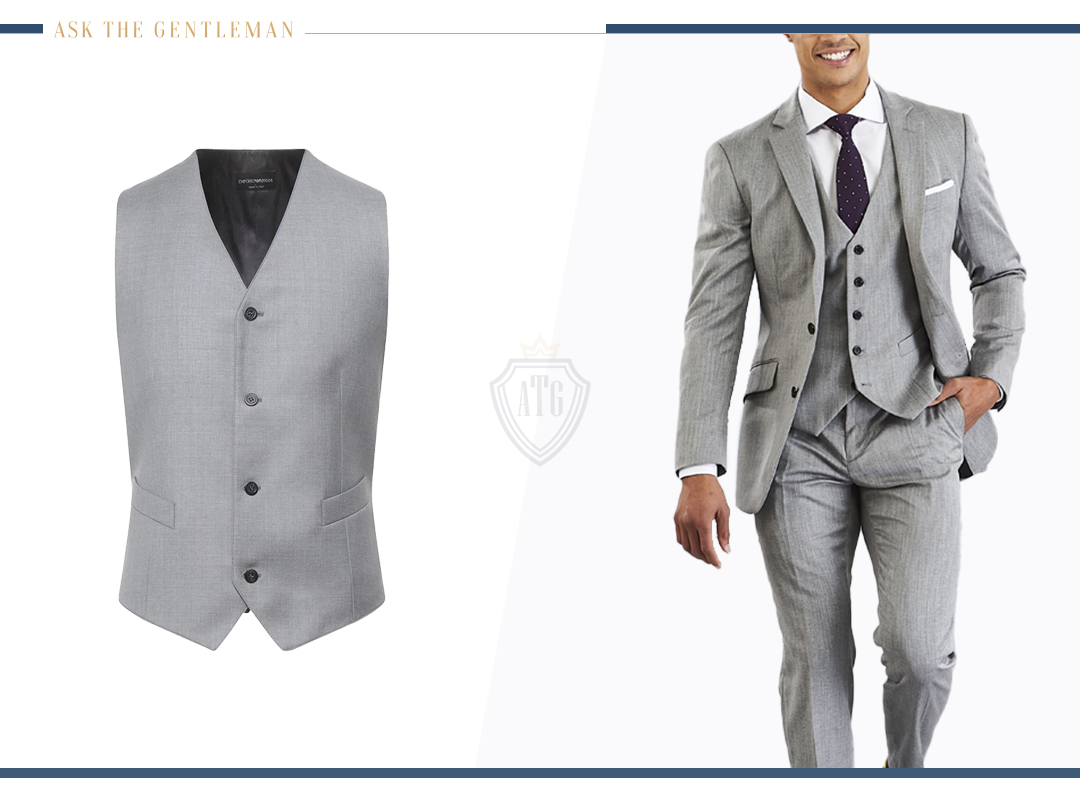 Not only does it elevate the formal quotient of your ensemble, but it also offers a seamless look, especially when paired with a matching suit.
For those moments when you shed your suit jacket, the vest ensures you still exude refinement.
Hoodie
Venturing into the more unconventional, the hoodie under a suit may initially sound like a sartorial misstep.
However, this pairing has gained traction in the contemporary world of high-fashion juxtapositions, especially among the younger crowd seeking to infuse street style into formal wear.
A slim-fit hoodie, sans flashy logos, worn beneath a tailored suit jacket creates an unexpected yet intriguing look.
To master this, aim for neutral colors and let the contrast between the casual hoodie outfit and the suit's structure do the talking.
Sticking to the Essentials
As you experiment with layers under your suit, remember that harmony in outfit construction is pivotal.
The look should feel intentional, not like you threw on random pieces from your wardrobe.
Event and Dress Etiquette
The occasion dictates the dress code.
Stick to classics like dress shirts for strictly formal occasions.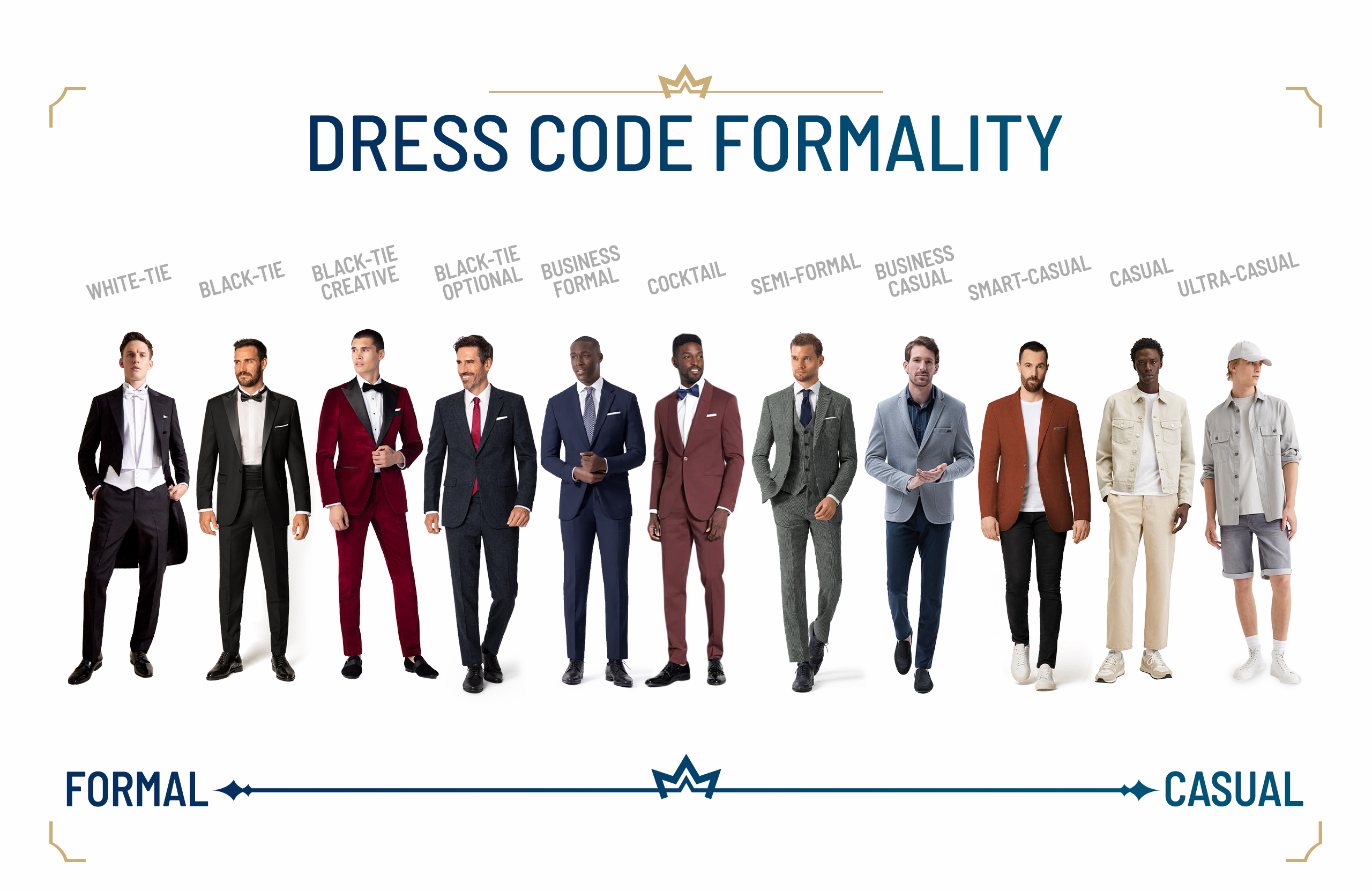 A casual weekend brunch or a laid-back office setting might allow for more playful options like the chambray shirt, a subtle V-neck sweater, or a hoodie.
Always gauge the event and its expected dress code before finalizing your ensemble.
Pair the Right Cuts
The silhouette of your suit determines the layers it can accommodate.
A slim-fit suit demands sleek garments underneath.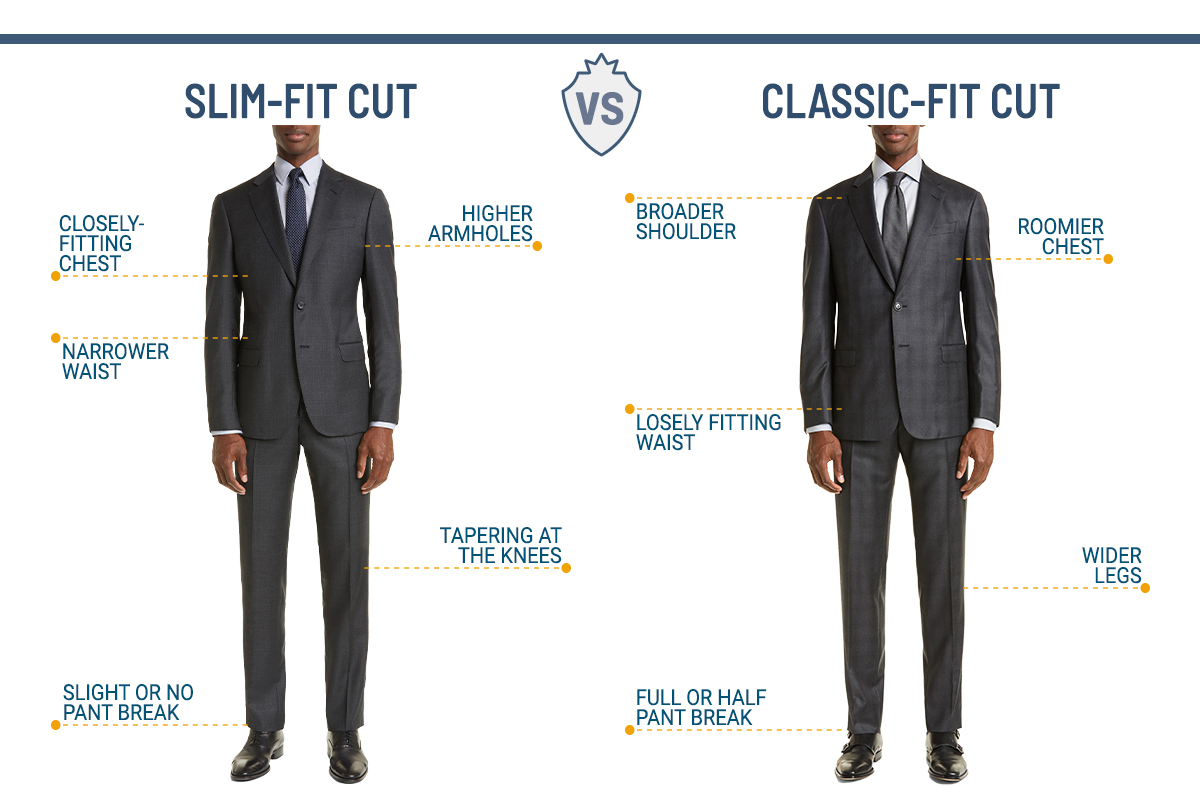 That's why a chambray shirt or a slim-fit dress shirt works wonders.
On the other hand, a classic-fit suit can entertain the bulk of a shawl cardigan.
Always avoid pairing chunky layers with a tailored suit.
The result can be unsightly bulges and an uncomfortable fit.
Seasonal Choices
Your under-suit garments should also take the season into account.
For hot weather, prioritize breathable fabrics like cotton and linen to prevent sweat stains and ensure comfort.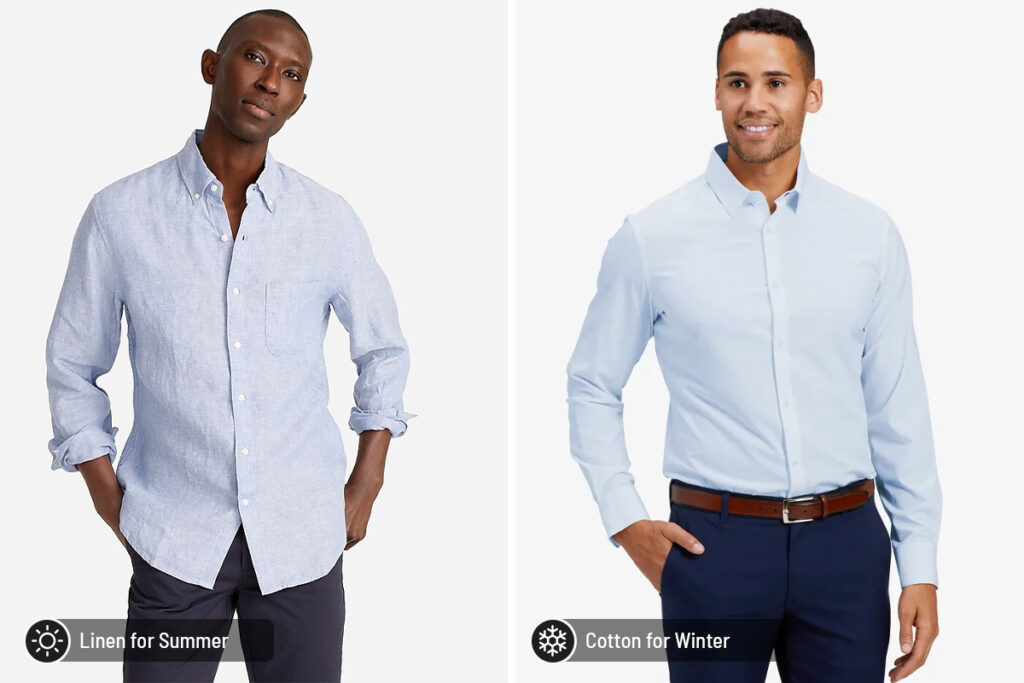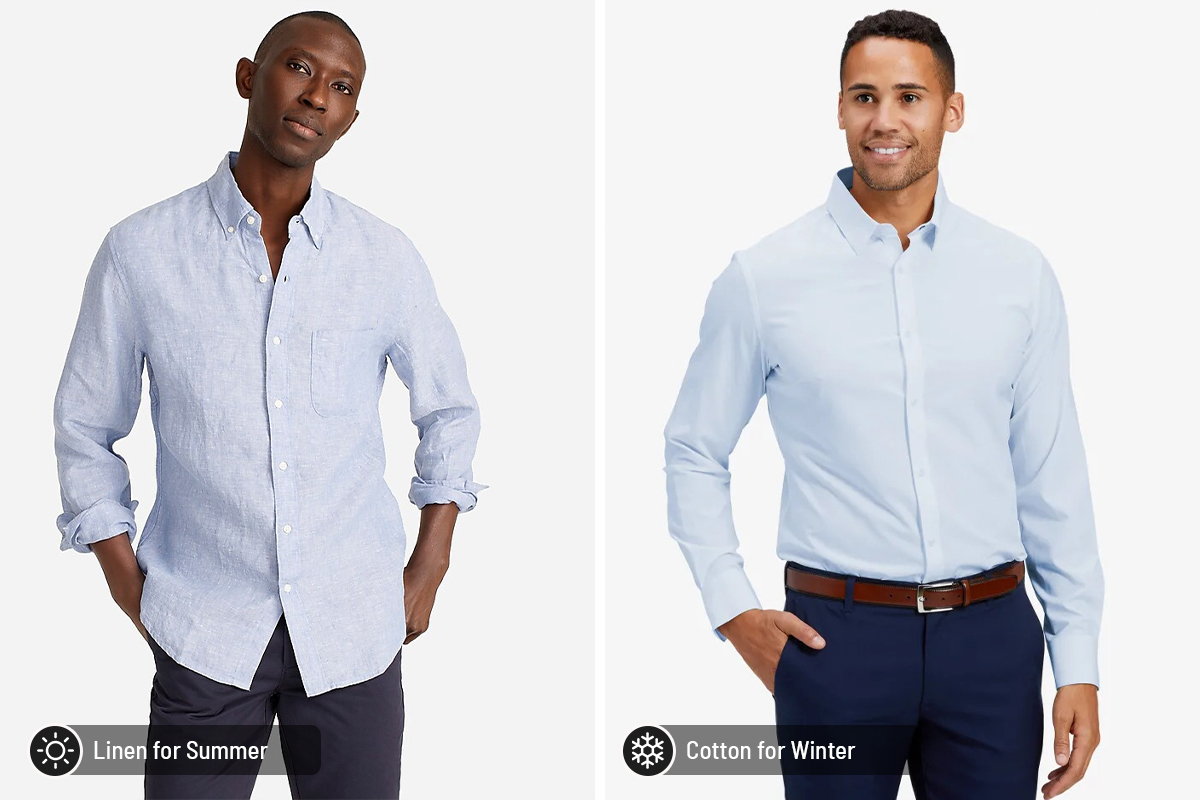 Think short sleeves, light chambray, or even a t-shirt underneath.
When the temperature drops, layer with a silk sweater or a turtleneck to retain warmth without compromising style.
Your Unique Style Statement
Above all, remember that fashion is a personal expression.
The rules provide a framework, but your unique flair and confidence make the outfit.
Own your choices, whether it's a dress shirt, Henley shirt, or dress shoes paired with a hoodie-suit combo.
Wear them with panache and let your style shine through every layer.