Have you ever thought of becoming someone who always looks appropriately dressed?
Wearing suits to weddings, Doc Martens to parties, and polo shirts to BBQs type of guy.
Simple solution: focus on getting the right wardrobe essentials.
This is the guide to help you choose these fashion staples (and be that guy).
Even if you are building a wardrobe from scratch, you would know where to start.
Suit
There are occasions when you just can't get away without a suit.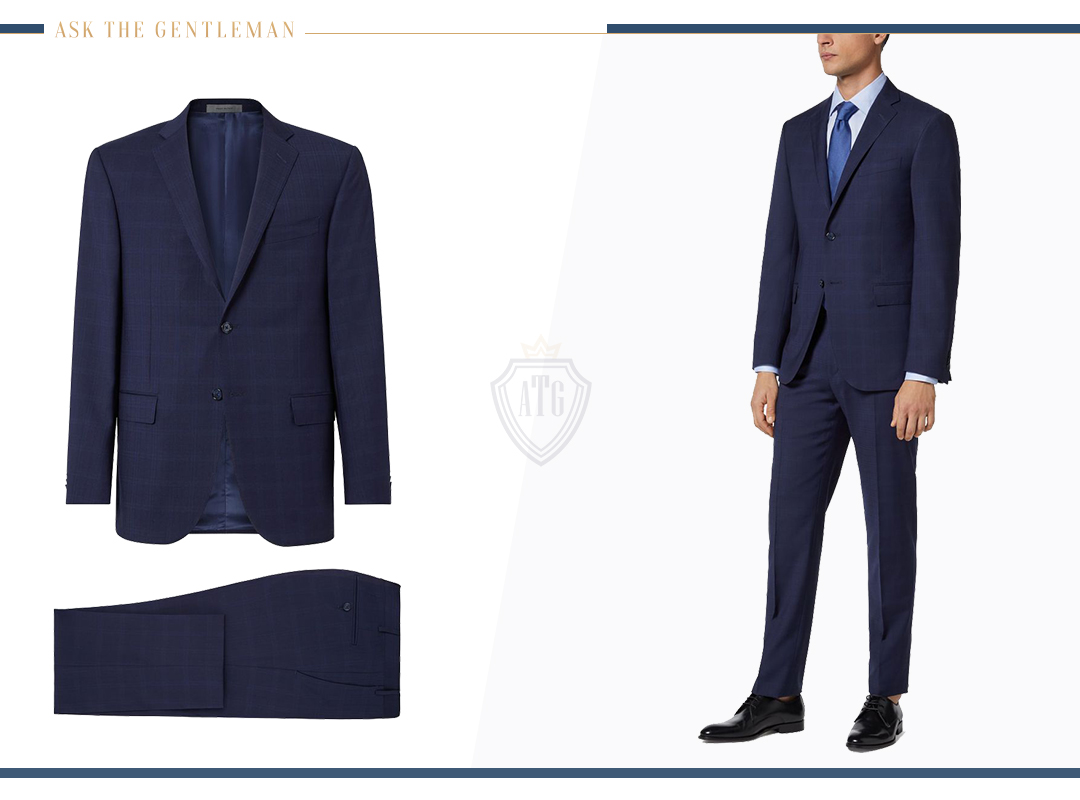 Weddings, job interviews, high-status dinners, and giving presentations are some examples.
It's nice to have a suit in your wardrobe for all such dressy events.
Having multiple suits also provides solid ground for matching and wearing separates.
Charcoal grey or navy are perfect suits to start with. Both of these are appropriately formal and highly versatile.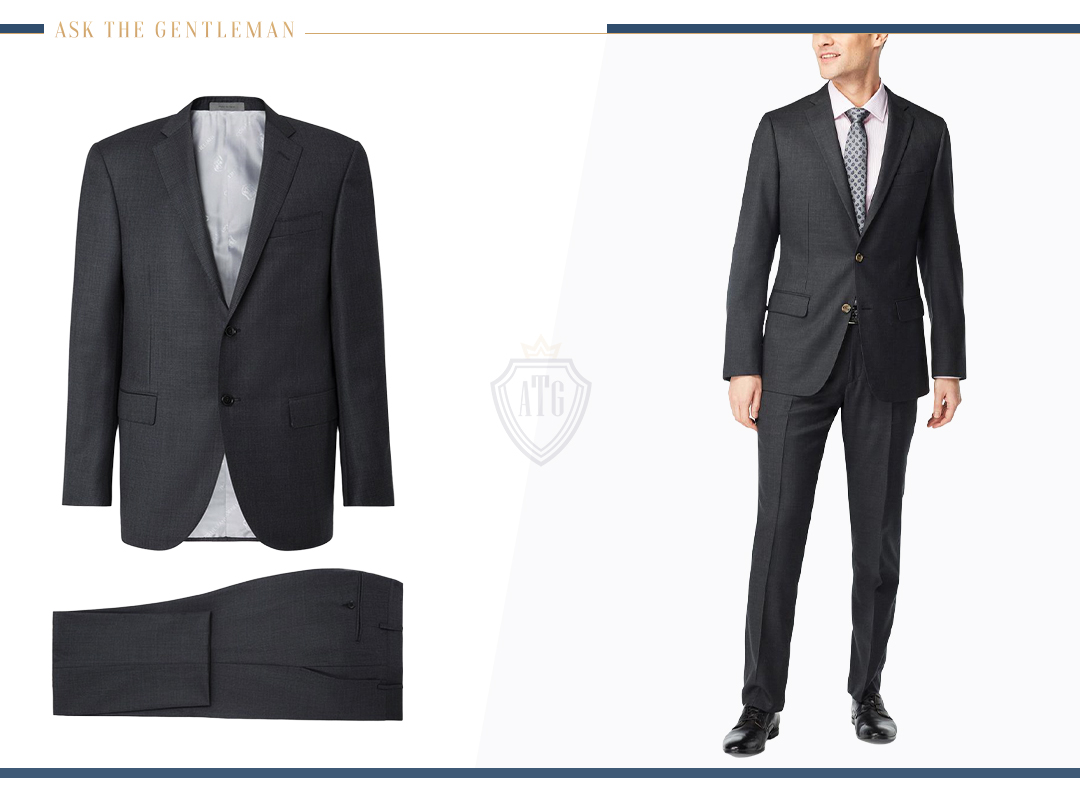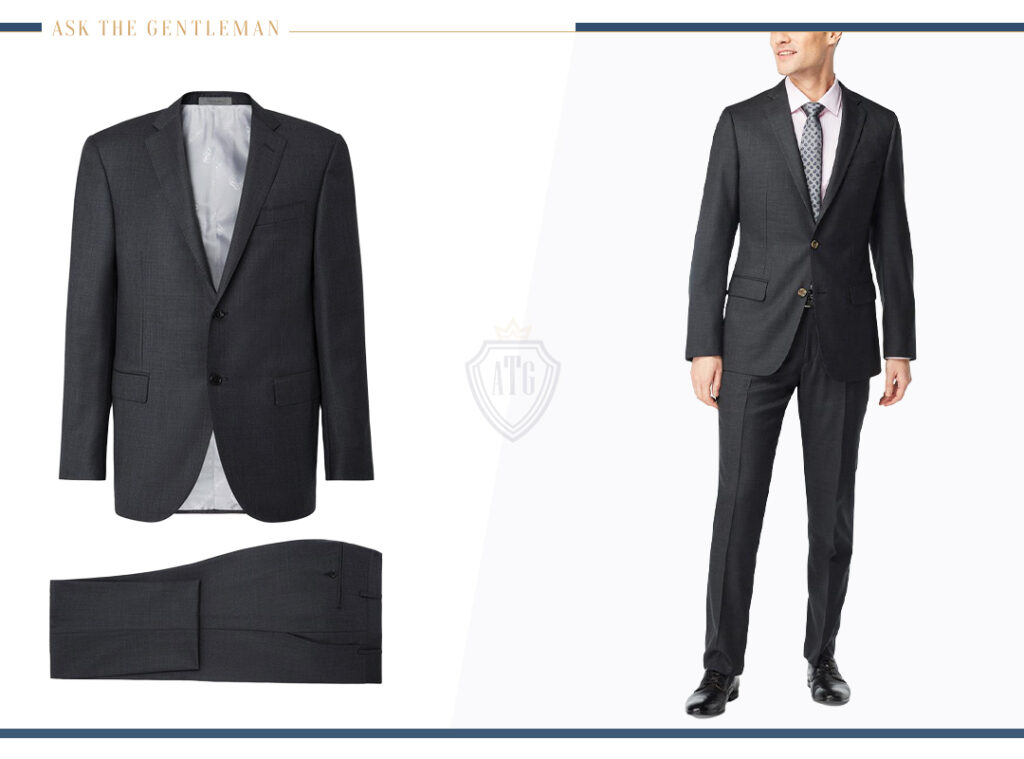 No matter how you style them, you would never go wrong with any of these two.
If it's your first suit, I recommend choosing wool or a wool blend suit fabric. This would complement the versatility of your suit color.
Also, choose a versatile suit style like flap pockets, notch lapels, slight or no break, and a slim fit.
Blazer
If you own one suit and use the jacket separately, it will gradually lose its charm. So, you'll need a blazer or sports coat to expand the options.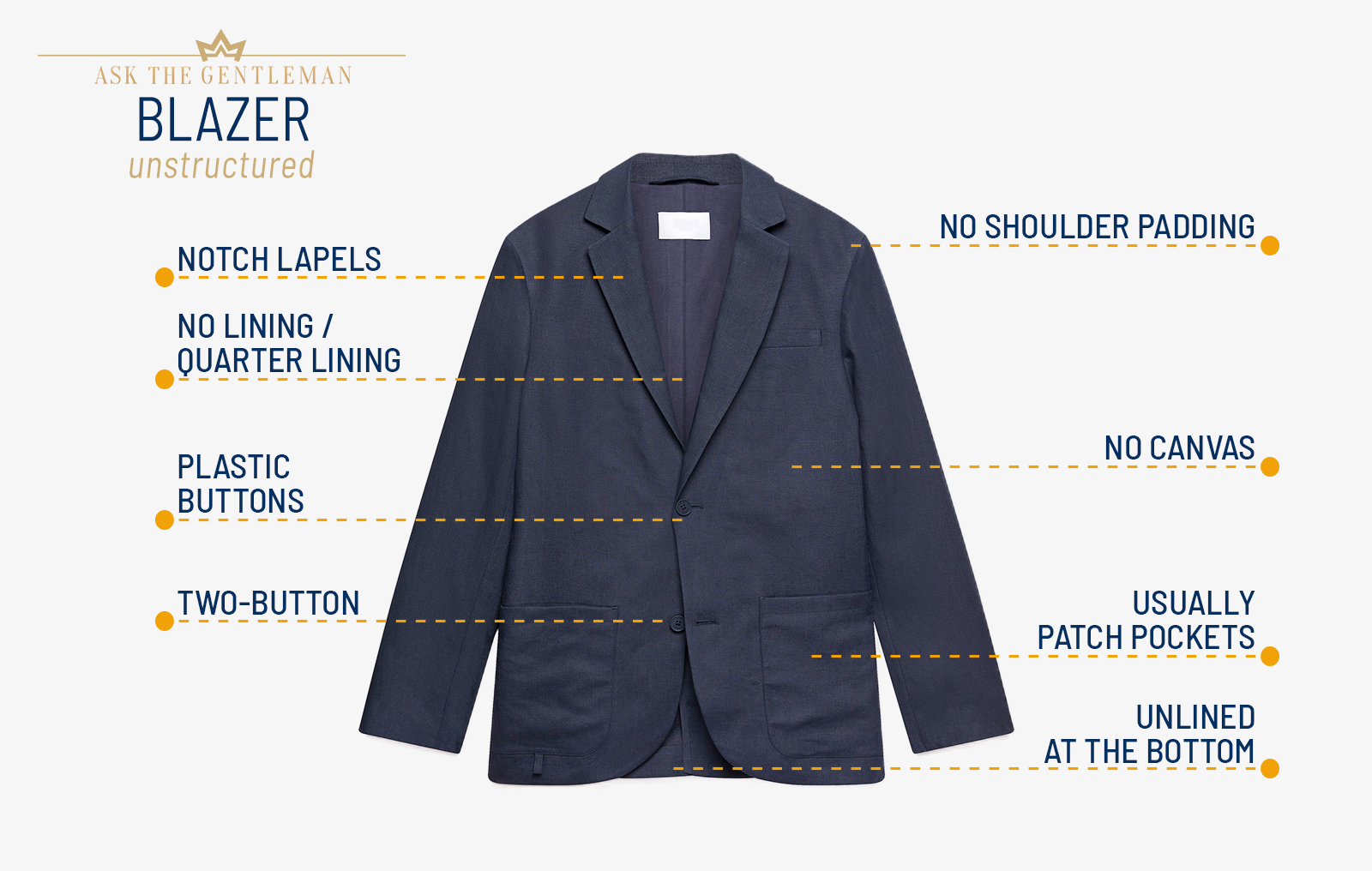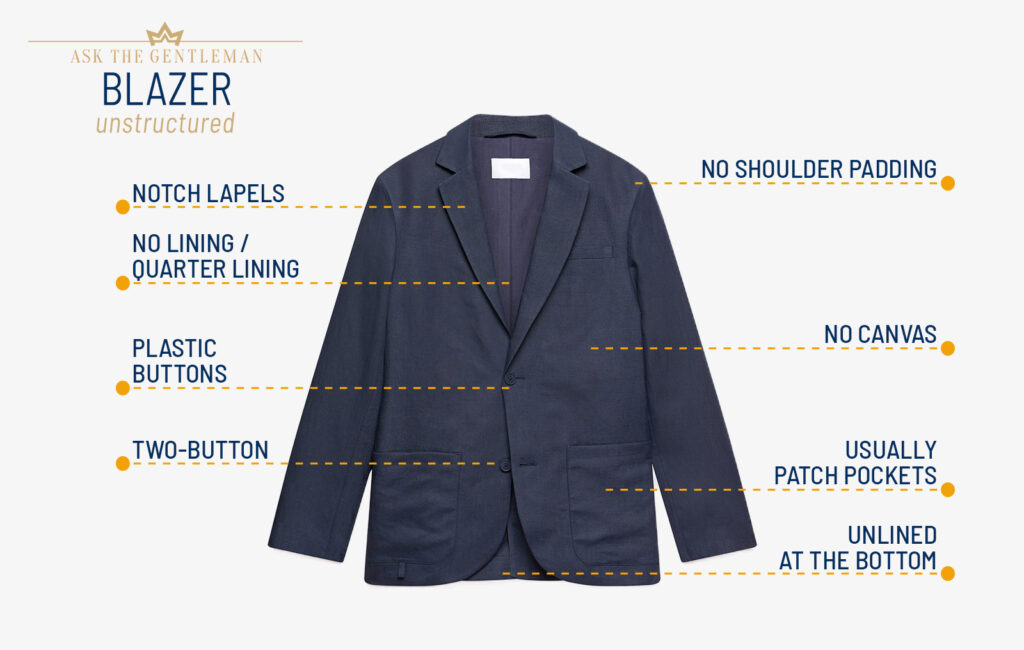 The navy blazer is a menswear staple. You can have it for dressed-up outfits.
However, I always favor something more interesting, like a tweed jacket.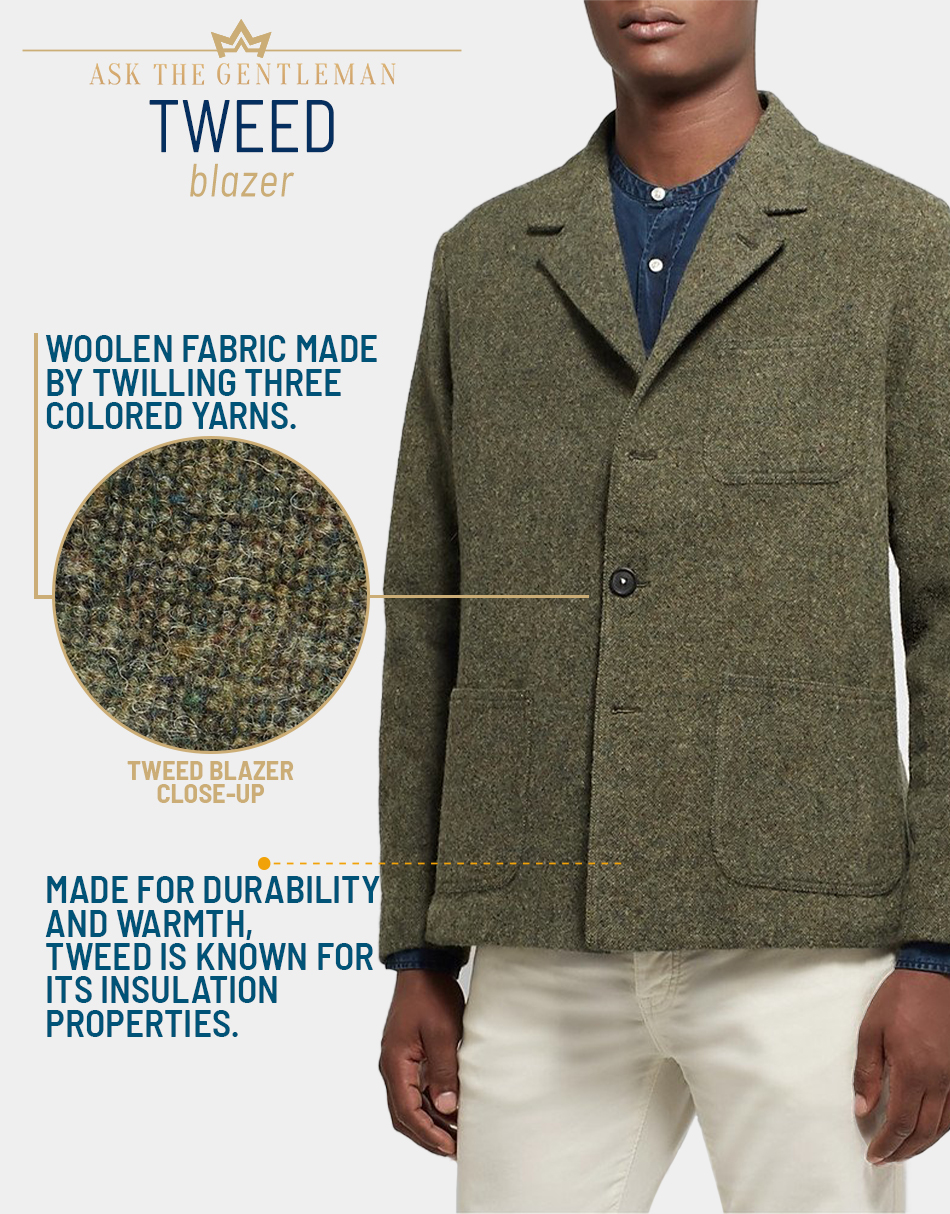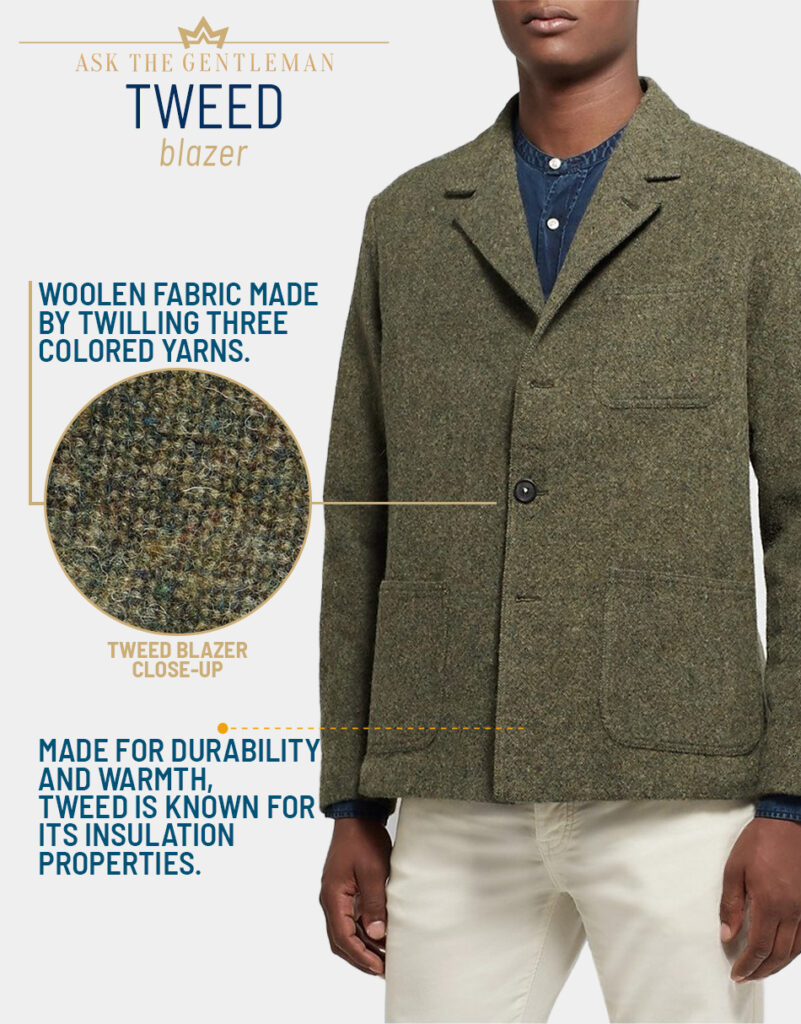 A brown blazer is also a nice breakthrough. It has both country-wear vibes and a newly emerging charisma that stands out.
More casual options include a Glen check and a Houndstooth blazer.
Dress Shirts
With suits and blazers, you need something that complements the formality. And there's no better match than dress shirts.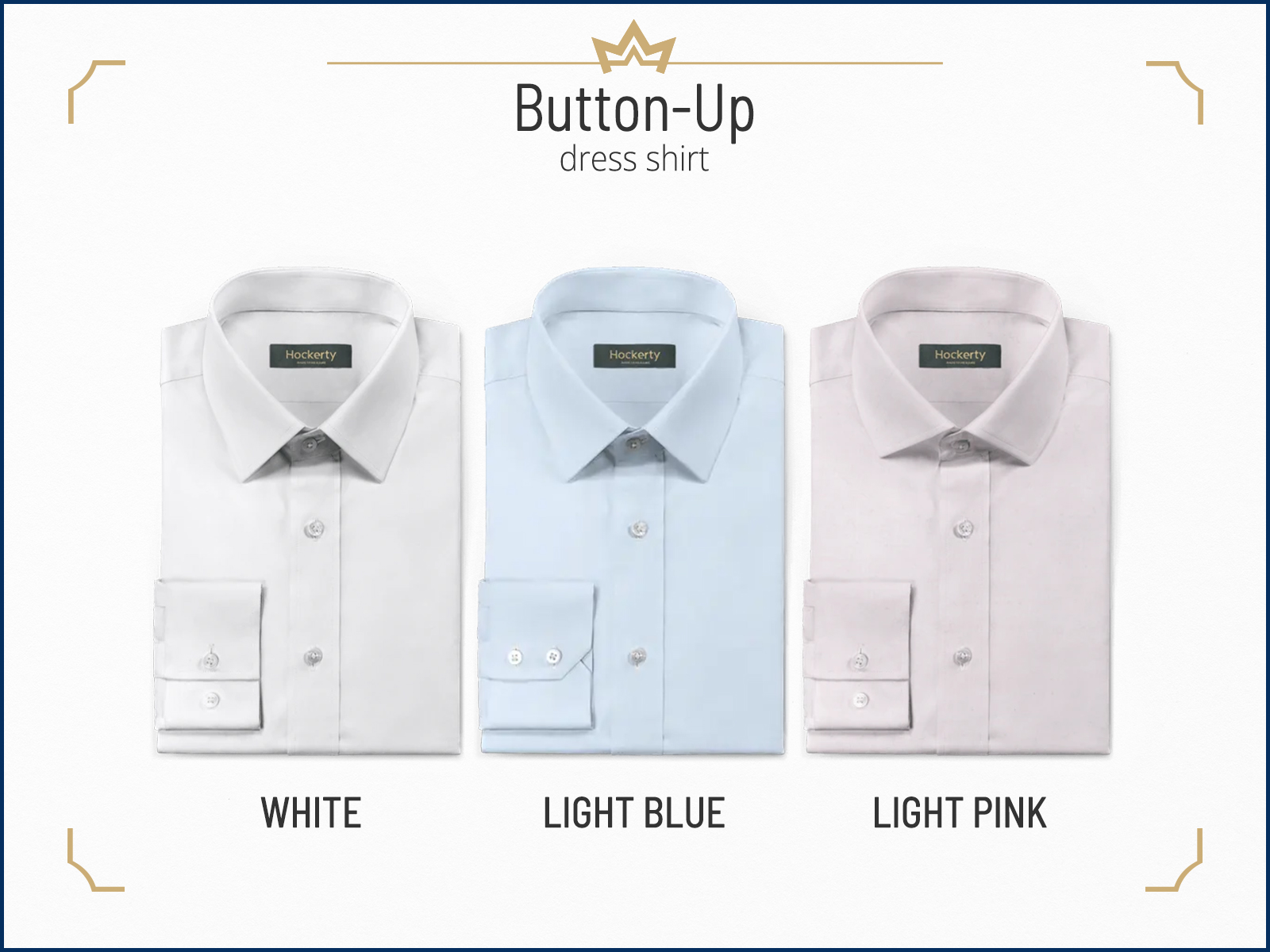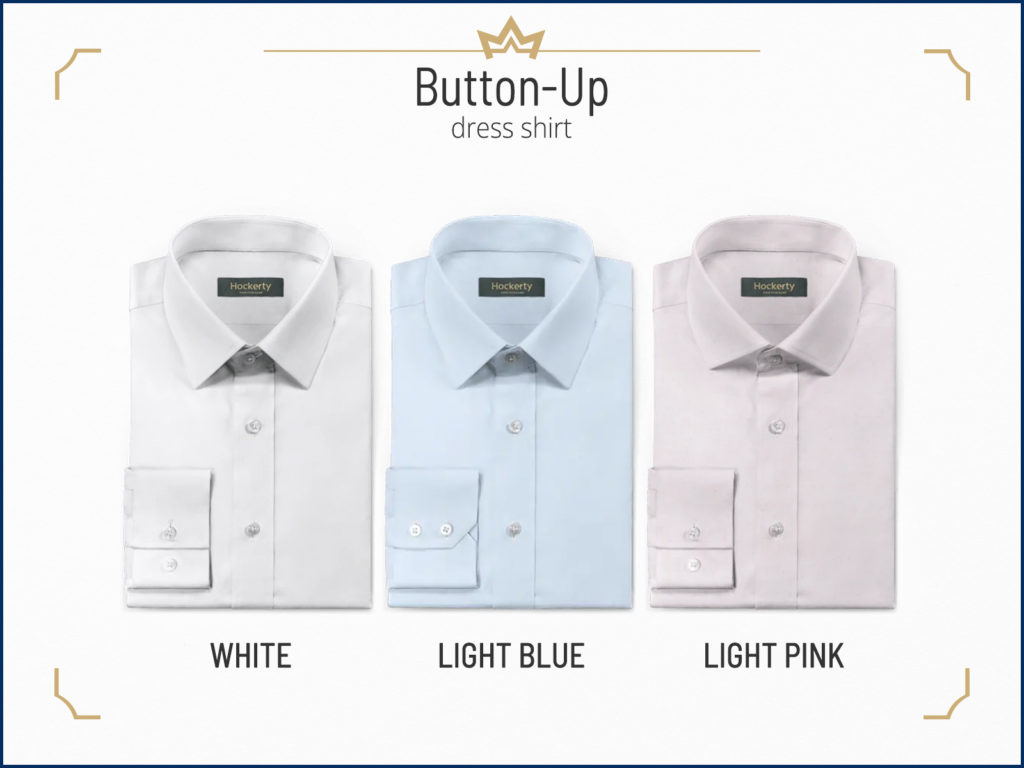 But these dress shirts aren't just for formal wear.
You can wear a dress shirt with chinos as business casual and casually with jeans.
I recommend at least three or four dress shirts to maximize your options.
A white button-up is a must-have, no-questions-asked.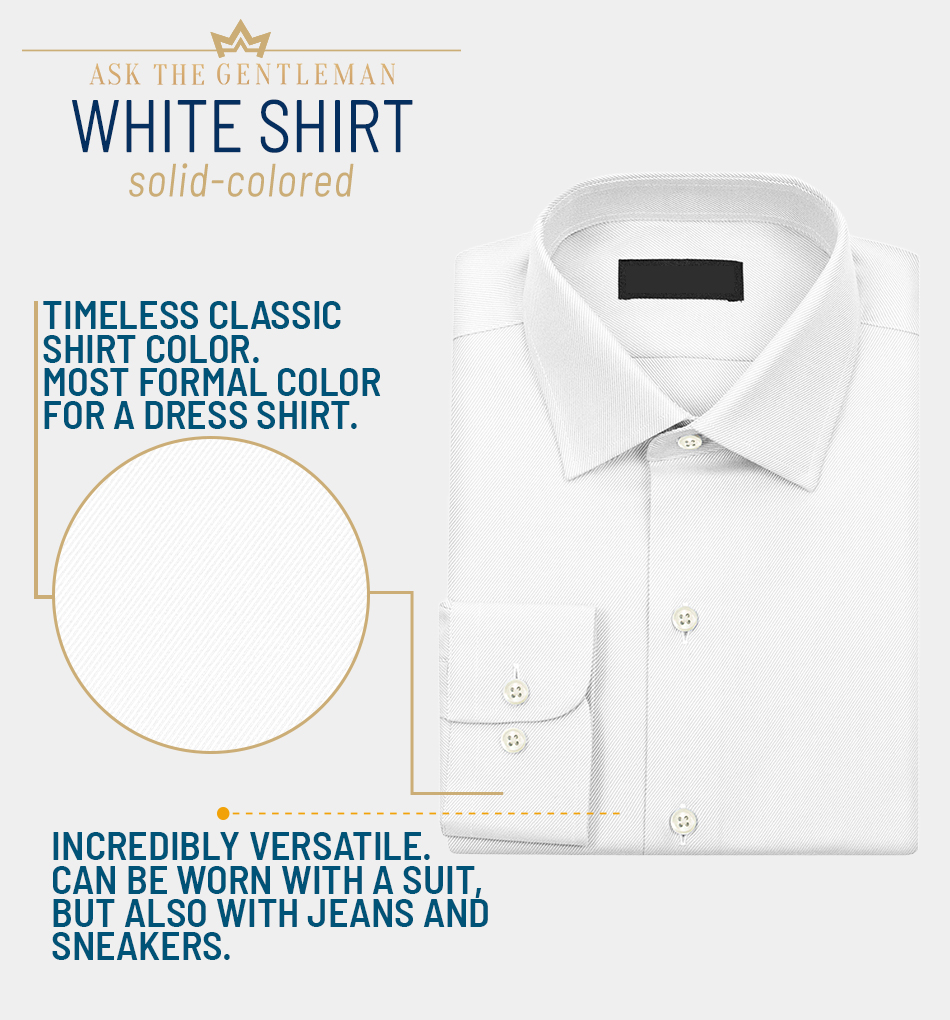 Light blue and pink dress shirts can be great options, too.
They stand out just right, are extremely versatile, and are easy to match.
The striped dress shirt is the last one you can have.
Dress Slacks
Dress slacks are extremely versatile. You can wear these in many ways, from fashion-forward looks to casually relaxed combinations.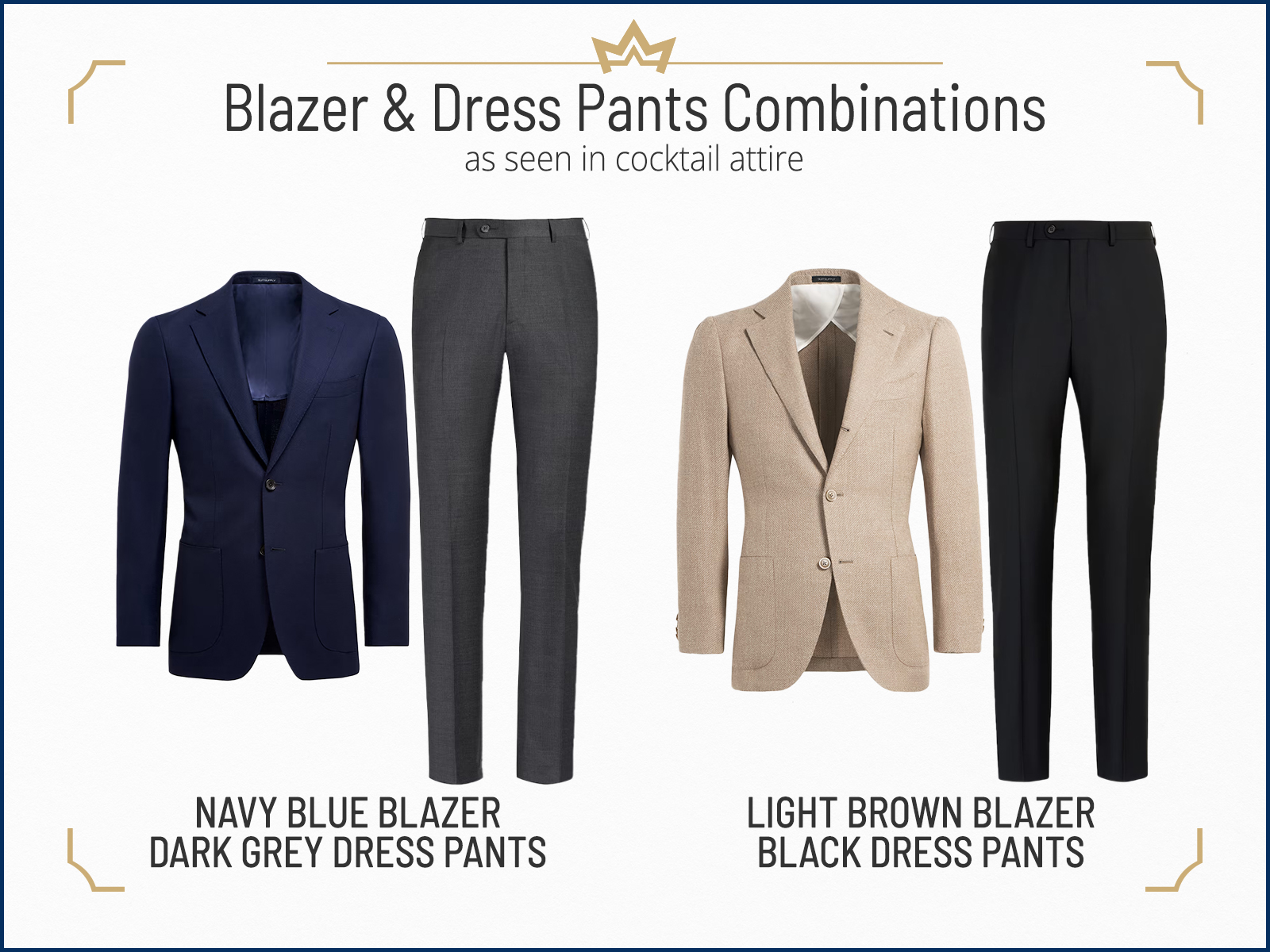 Wearing dress pants is the safest option when unsure of the dress code.
I like to think of these as wardrobe essentials for semi-formal outfits.
To decipher its regular use, you can start with flat-front navy dress slacks. Charcoal trousers can be next.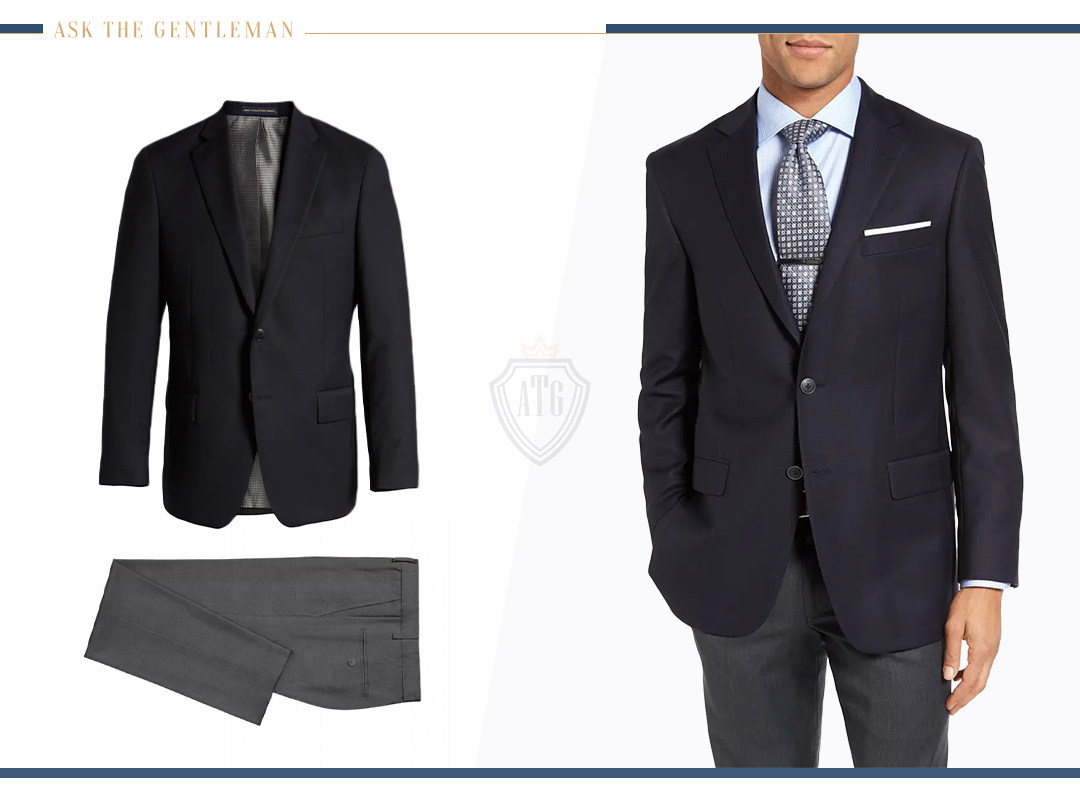 If you are looking for more options, go with grey or khaki dress pants.
Oxford Shoes
Oxford shoes are the gentleman's identity. These are the dress shoes that anchor your most formal outfits.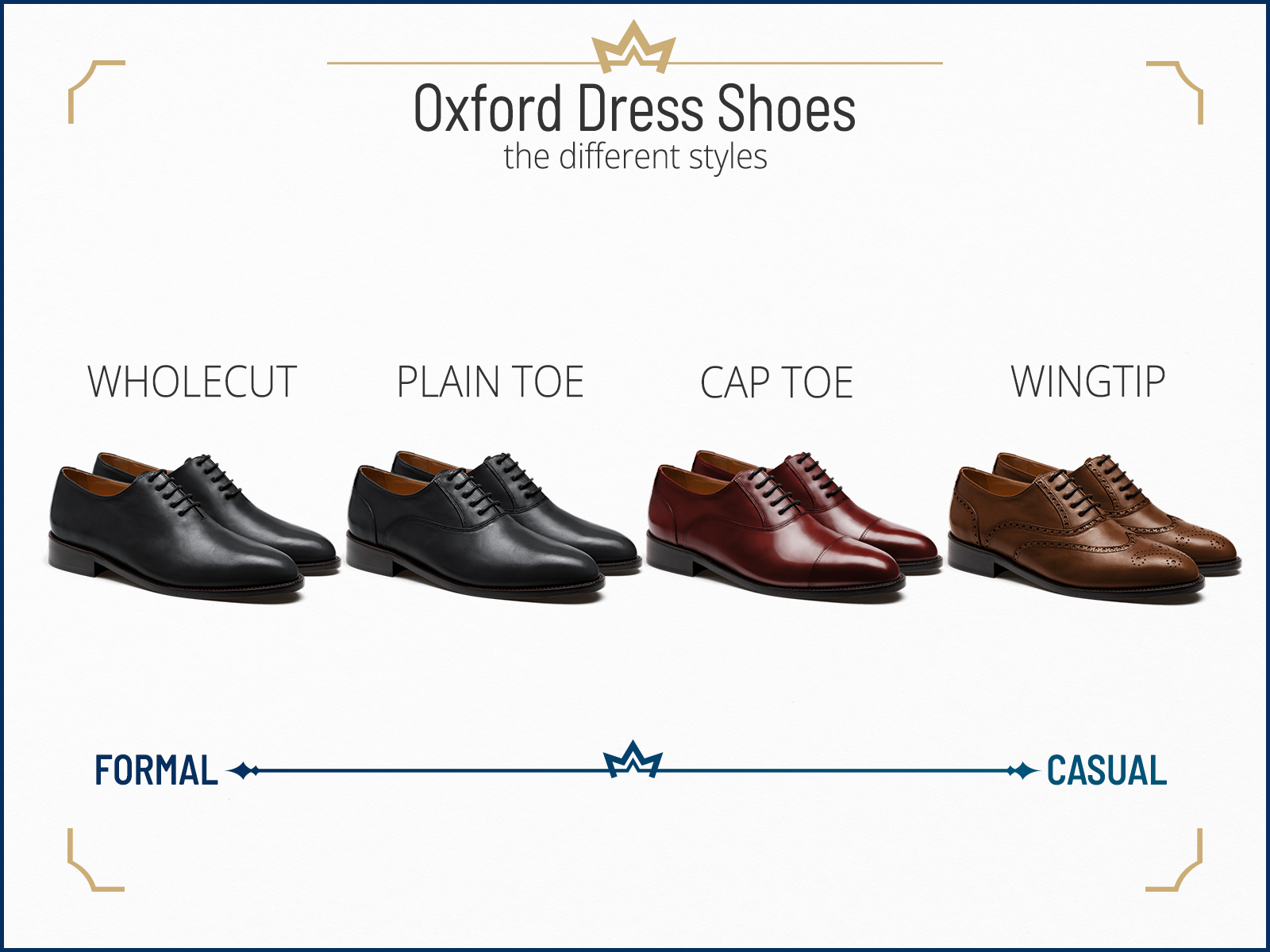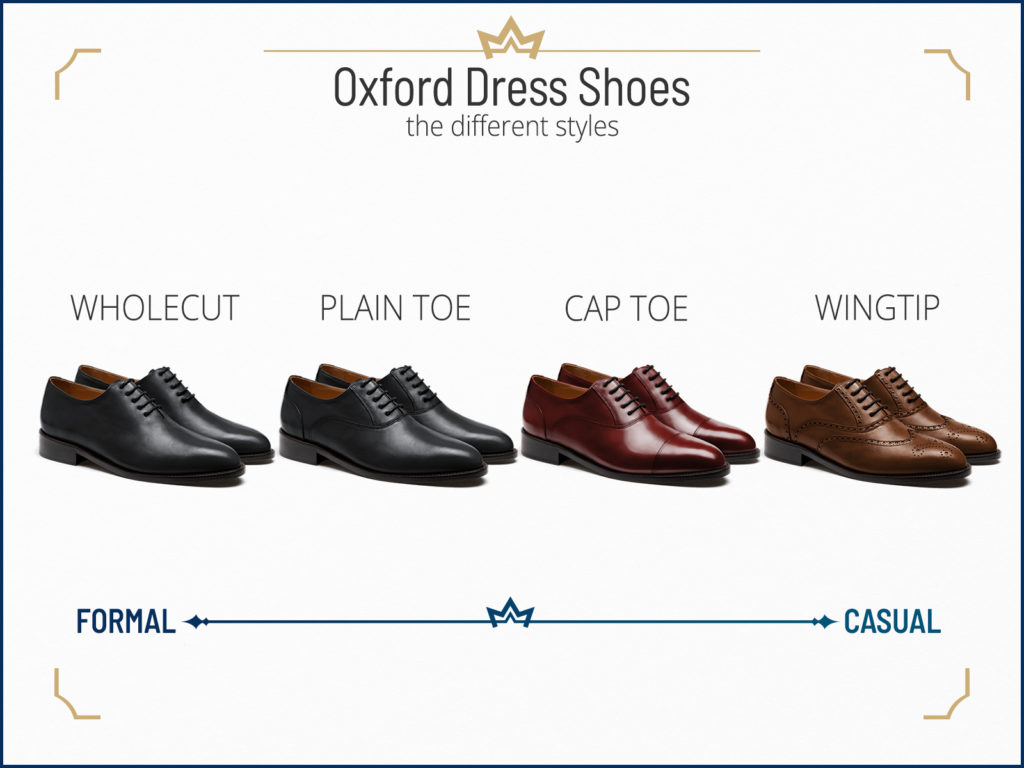 You also get the opportunity to make a statement with otherwise relaxed outfits.
For the Oxford type, my first recommendation is the black plain-toe Oxfords. These are the eternally classic dress shoes that dress up every outfit, especially with suits.
Brown cap-toe and quarter-brogue are less serious, equally versatile options.
Loafers
Loafers can be an everyday shoe you can wear with chinos. Or these can be a relaxed alternative to oxfords with suits.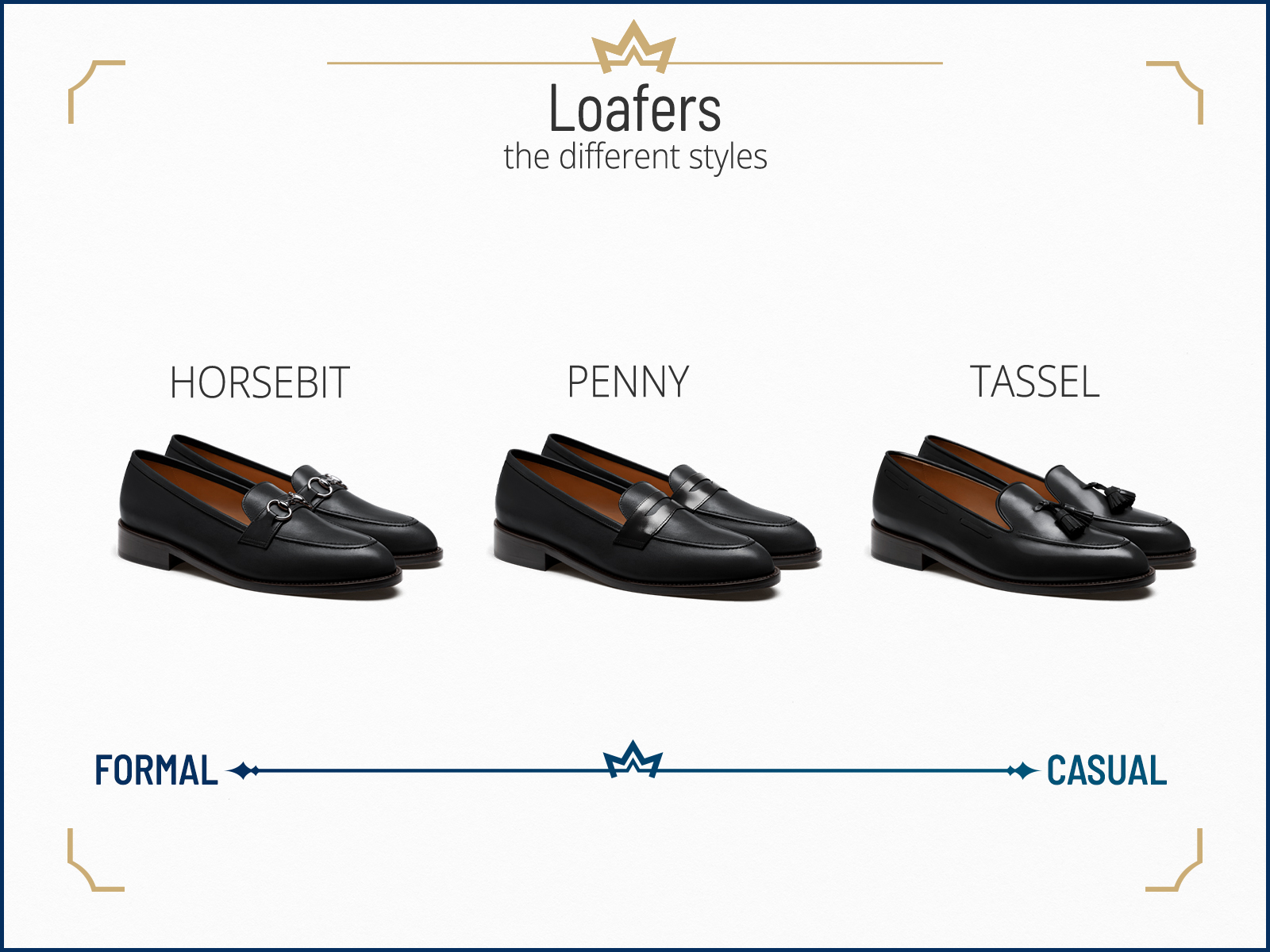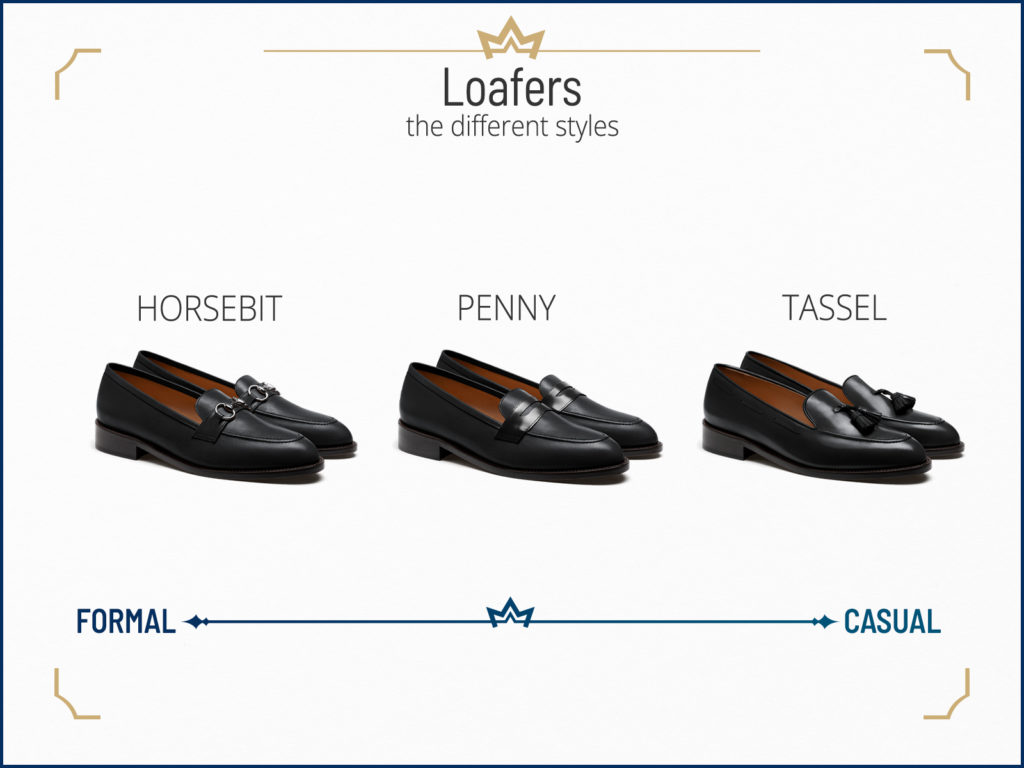 In both cases, you get versatility with upscale comfort.
Loafers can have many types. But penny loafers resonate most with the man's classic elegance and rich history.
Choose dark brown instead of black to have versatility in the wardrobe.
Many men have a natural inclination towards wearing tassel loafers.
If these don't match your style, you can also go with Bit or Gucci loafers.
Dress Boots
Dress boots have many styles. You would see them worn as a "Peaky Blinder" inspired look with a suit.
However, most gentlemen prefer to wear dress boots as a rugged combination with jeans and chinos.
There are many reasons to consider dress boots as essentials of a classic wardrobe.
Fashion aesthetics, staying warm, and unique dressiness are the notable ones.
If going with the one, I suggest brown Derby boots. This would help you in creating some awesome semi-formal outfits.
Overcoat
Overcoats (aka dress coats) are essential winter garments if you frequently wear formal clothes.
That's because you can easily layer up a dress coat over the suit.
On the other hand, you can also wear a dress coat over jeans and a hoodie and still look stylish.
In fact, your routine winter outfits would reach the next level by just adding a dress coat.
So, if you want to invest in a coat, go with it; it will serve you for years.
Pea Coat
Pea coats used to be an antique man's wardrobe classic. However, it has now emerged as a modern fashion staple.
In terms of utility, you can expect protection from the winter cold with great versatility.
It can be styled over suits as semi-formal. With dress shirts and slacks, you would have some smartly elegant outfits.
Additionally, a turtleneck and a pea coat are a match made in heaven for smart wintertime dressing.
Black and navy are the best pea coat colors for a maximum number of looks.
Crew-Neck Sweater
Wear the crew-neck sweater over jeans, and you'll be casually cool any day of the week.
Swap the jeans with dressy slacks and add in a button-down. You're now ready for a business casual treat.
Layer the crew-neck sweater with a suit. You will have an improvised three-piece suit for semi-formal looks.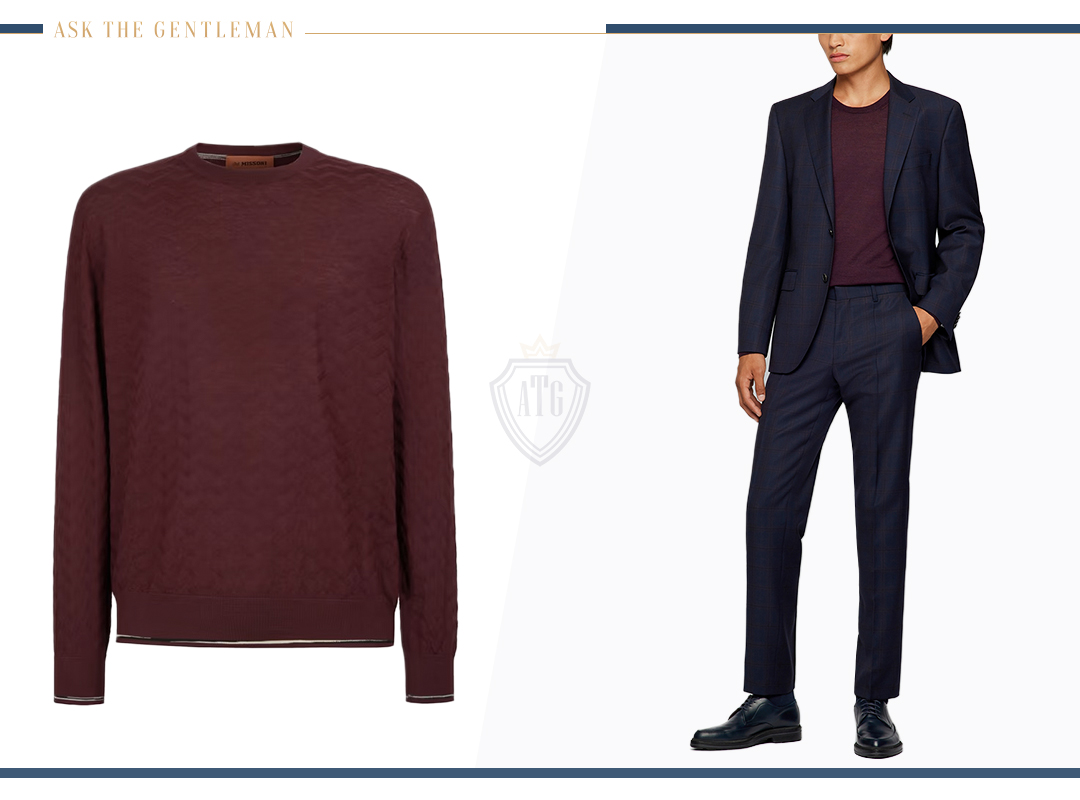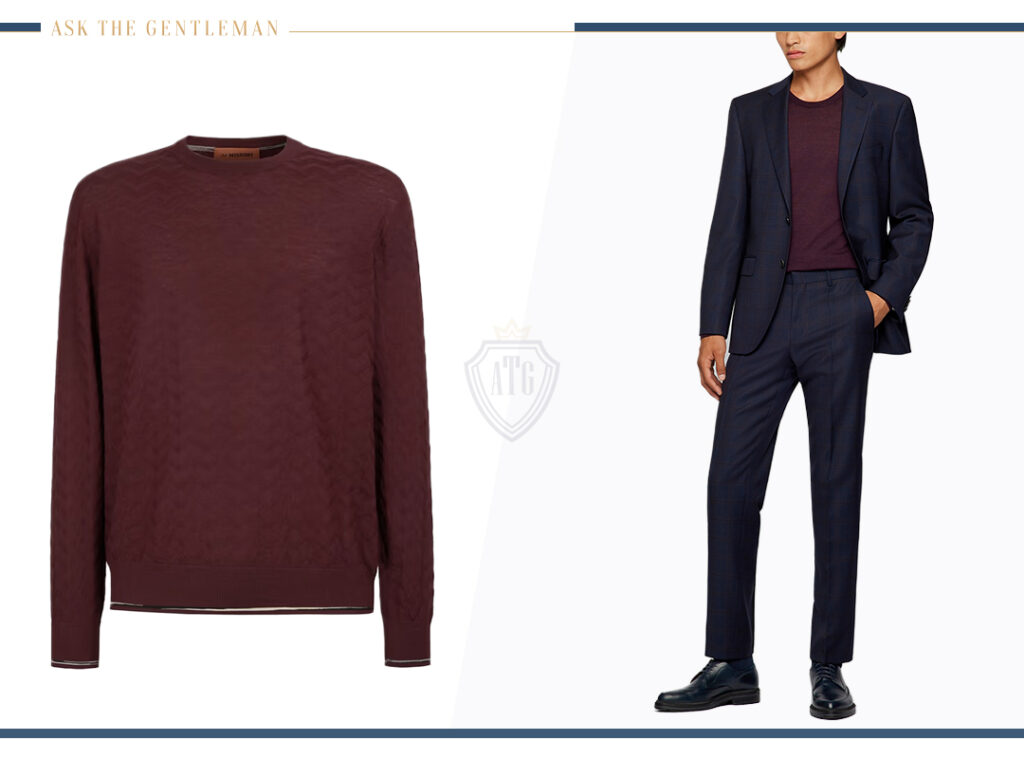 All these looks showcase how effortlessly versatile a crew-neck sweater can be. I consider a timeless wardrobe selection incomplete without a crew-neck sweater.
Turtleneck
A turtleneck is deceptively simple yet effortlessly stylish.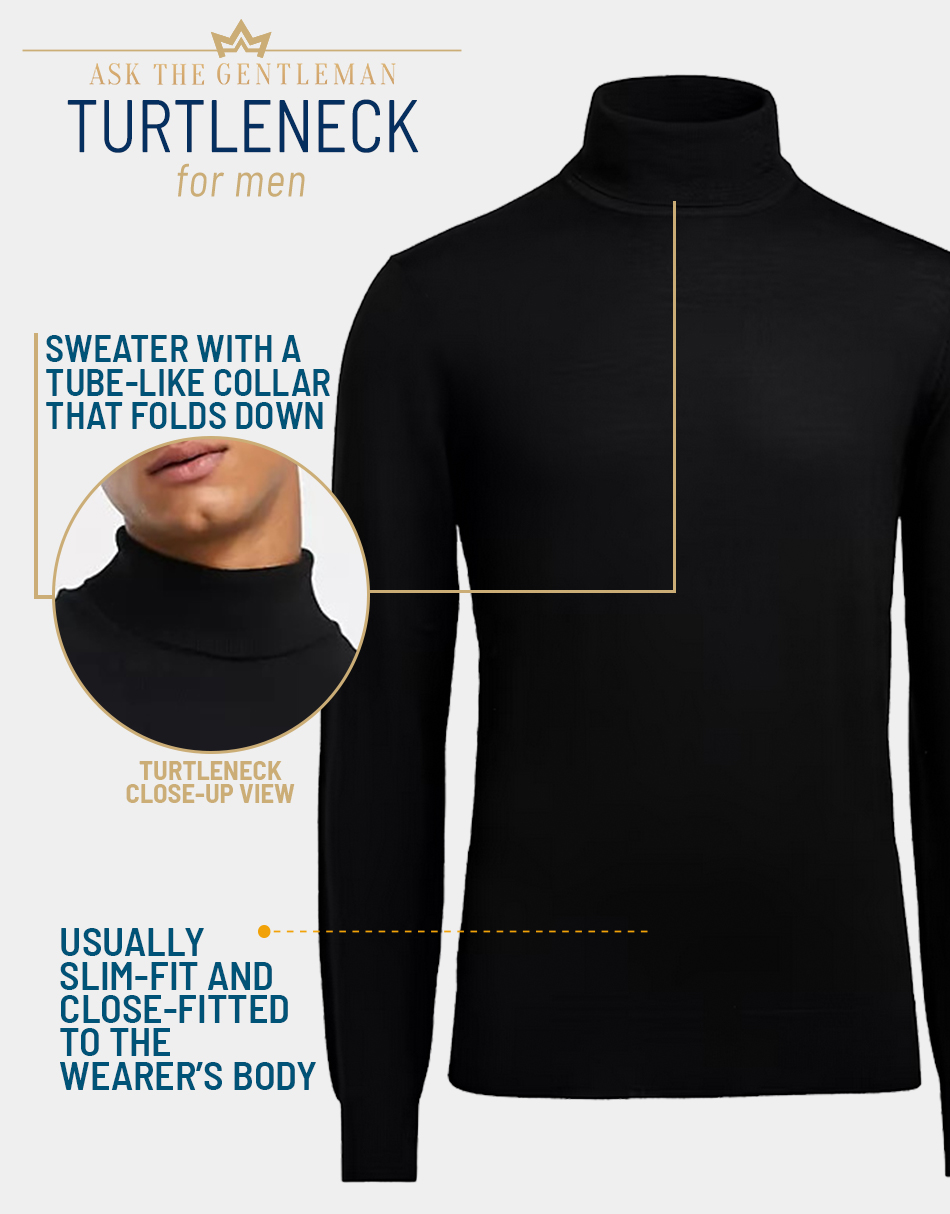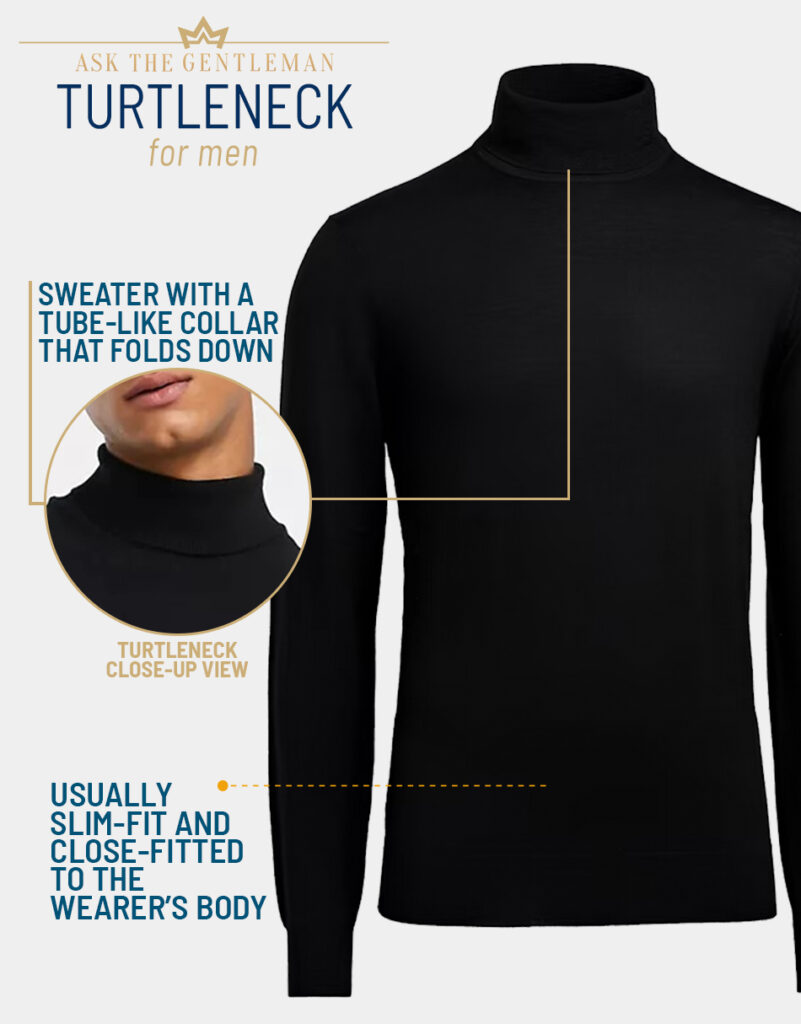 You can switch from 007's Specter look to Steve Jobs's iconic style in a snap.
And with its layering potential, you can be a Godzilla of fashion.
A turtleneck in a capsule wardrobe will allow you to be frisky about dress codes.
For example, a double-breasted suit with a turtleneck is a lovely, playful outfit.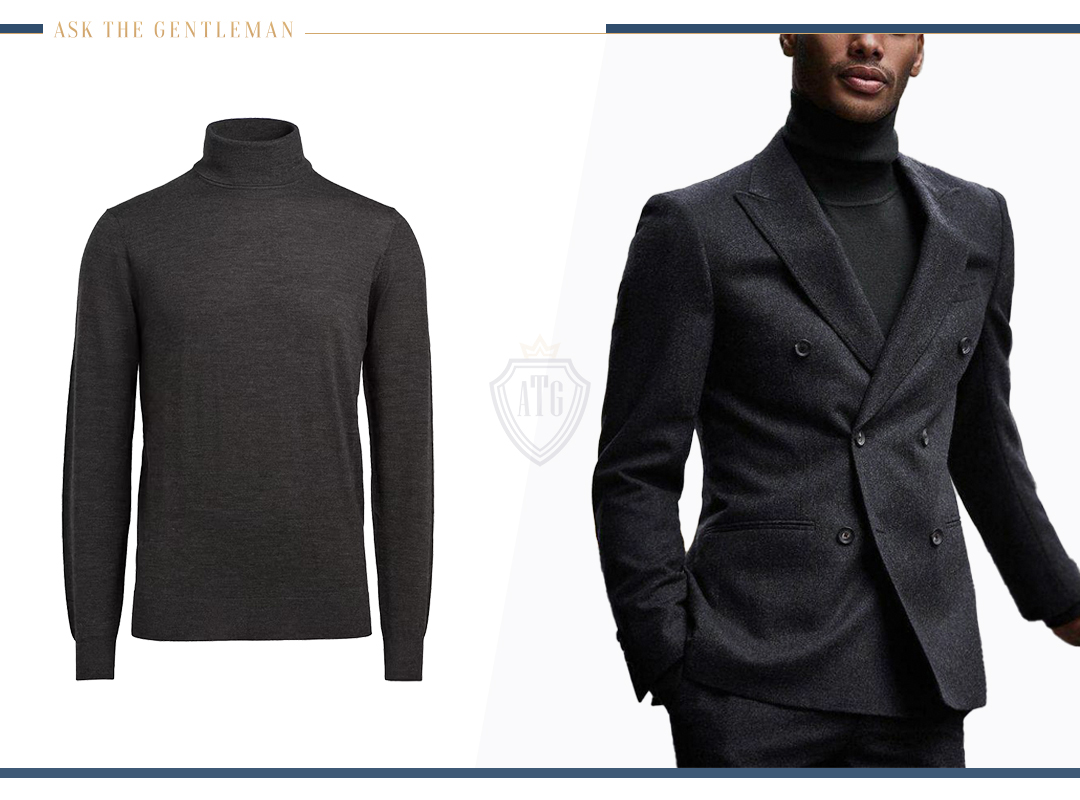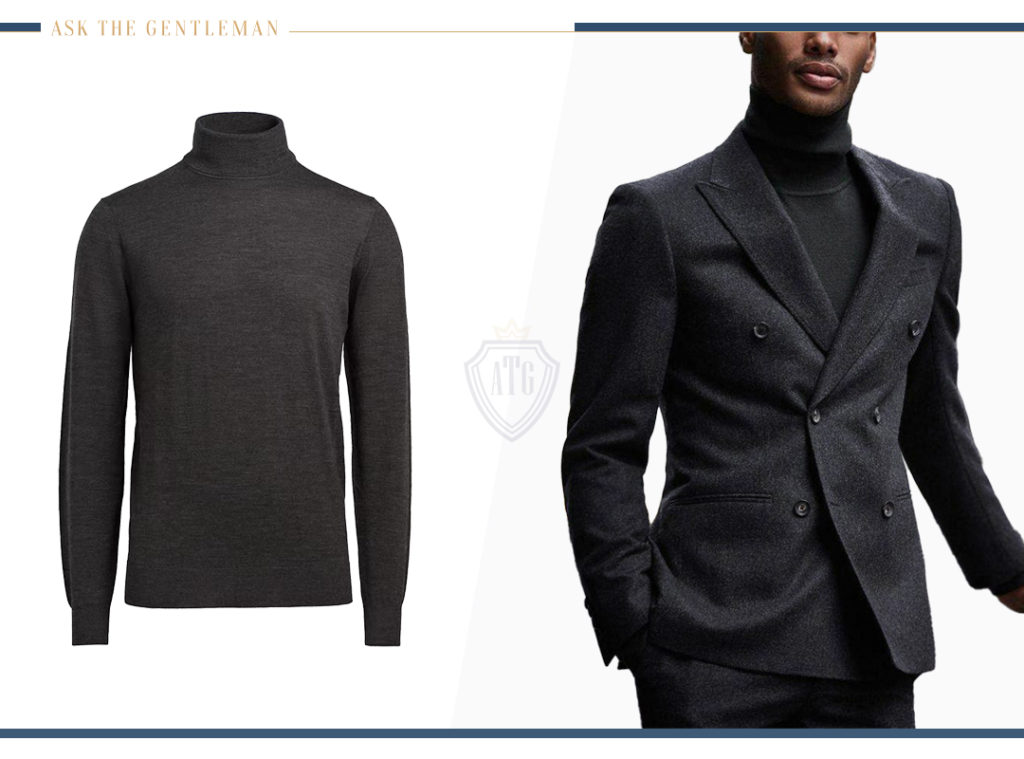 Similarly, a leather jacket with a turtleneck is the epitome of smart-casual styling.
Long story short, for creativity in your fall outfits, have a turtleneck as your wardrobe essential.
Bomber Jacket
There's a feel to wearing a bomber jacket that no other garment has.
It's that elegant sophistication that guards you against going sloppy.
Besides this debonair feeling, you experience a style upgrade by having a bomber jacket in your capsule wardrobe.
Multiple looks for your fall events are an additional benefit.
You can think of the bomber jacket as a casual alternative to a sports coat. This will help to fit the bill on when you should wear it.
Jeans
It's easy to wear a suit and look like a well-dressed man. Dressing casually and looking crisp, however, is usually the hard part.
It's where jeans come out as the paradigm of casual wear. These create the easiest outfits that don't need you to try hard.
For example, jeans pair perfectly with a dress shirt, especially if you wear it under a sweater.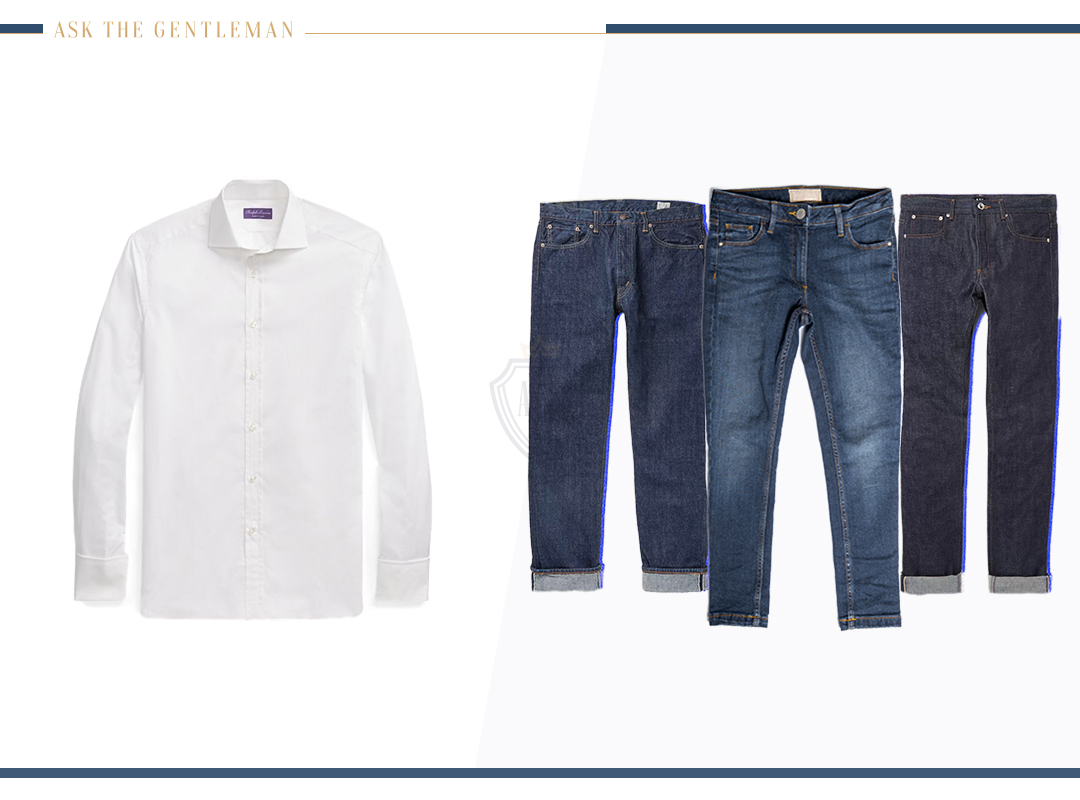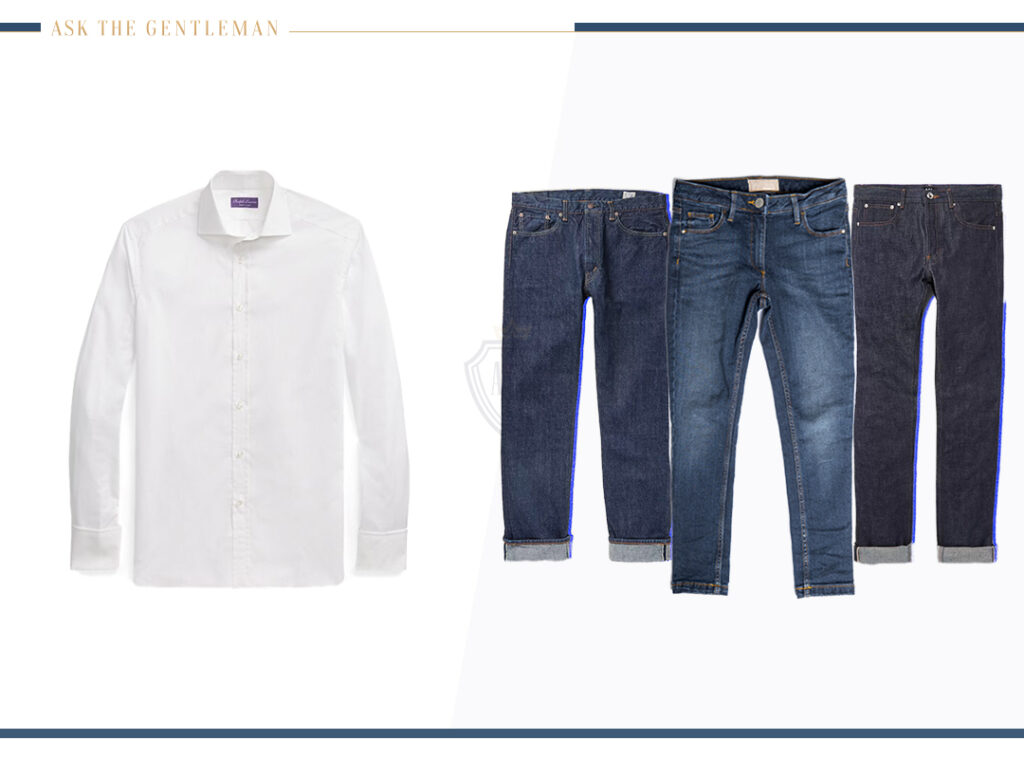 Or you can wear jeans with a blazer for a formal look.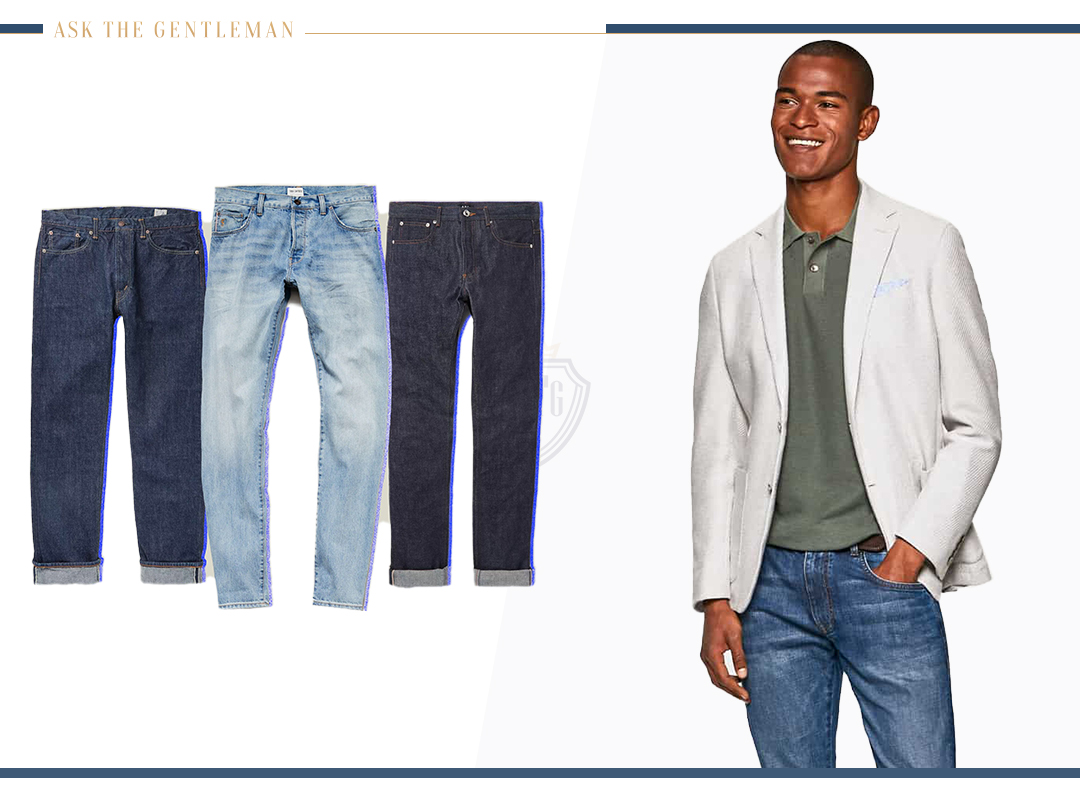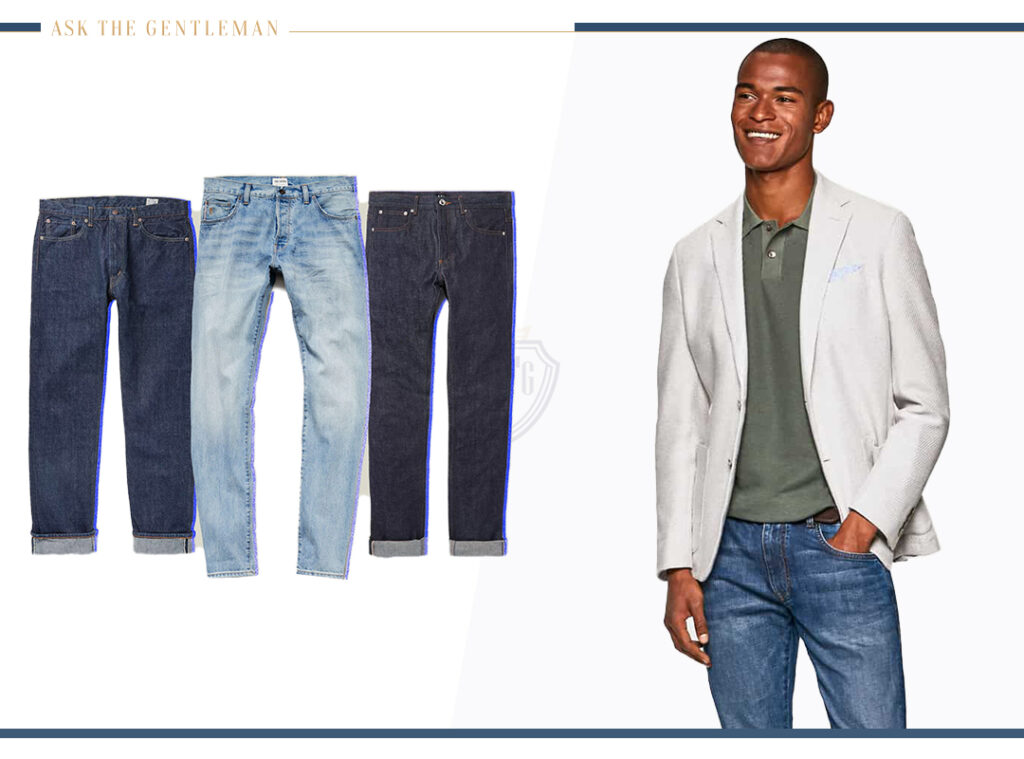 For the choice of jeans, you can start with a pair of slim-fit dark-wash denim. You can consider these the workhorse, the most versatile pair of jeans.
The other two options you can consider for wardrobe essentials are black and light blue jeans.
Sneakers
The charisma you would radiate with jeans needs to be anchored through some quality sneakers.
But don't just consider sneakers as your "wardrobe casuals." With careful effort, you can even wear sneakers with a suit.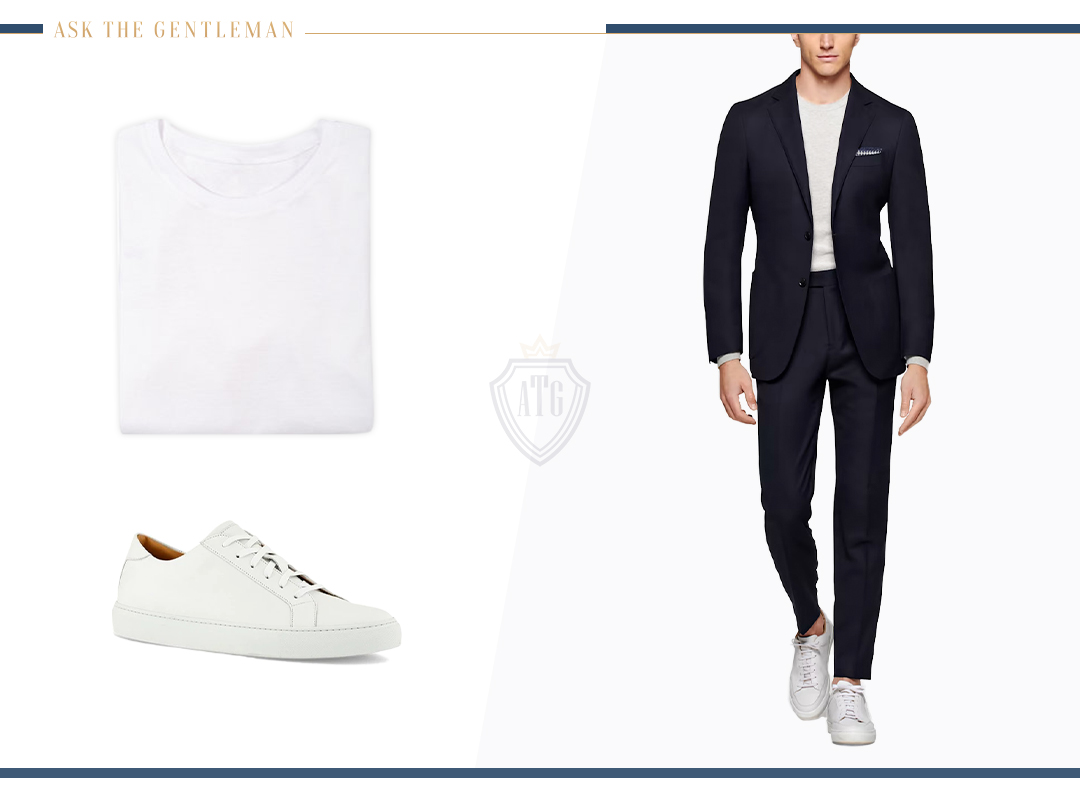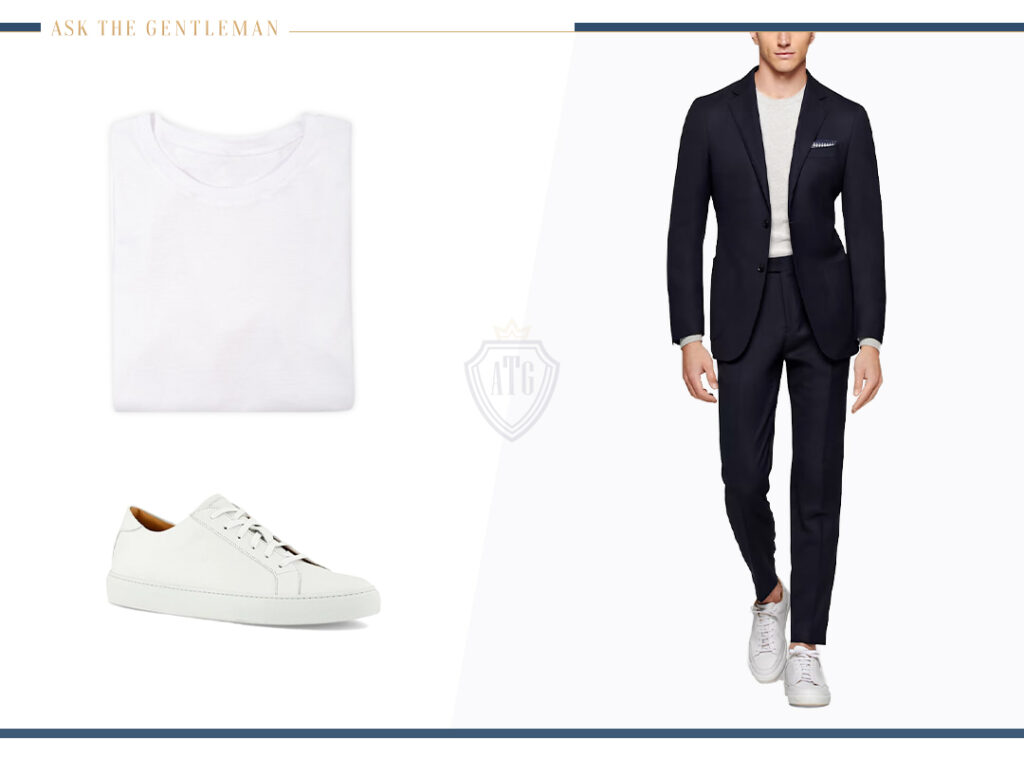 I like to think of sneakers as the ultimate staples of casualwear.
Minimalistic white leather sneakers take the lead in such styling. These should be the first pair of sneakers a man should have.
Button-Down Shirt
The button-down shirt feels low-key elegance.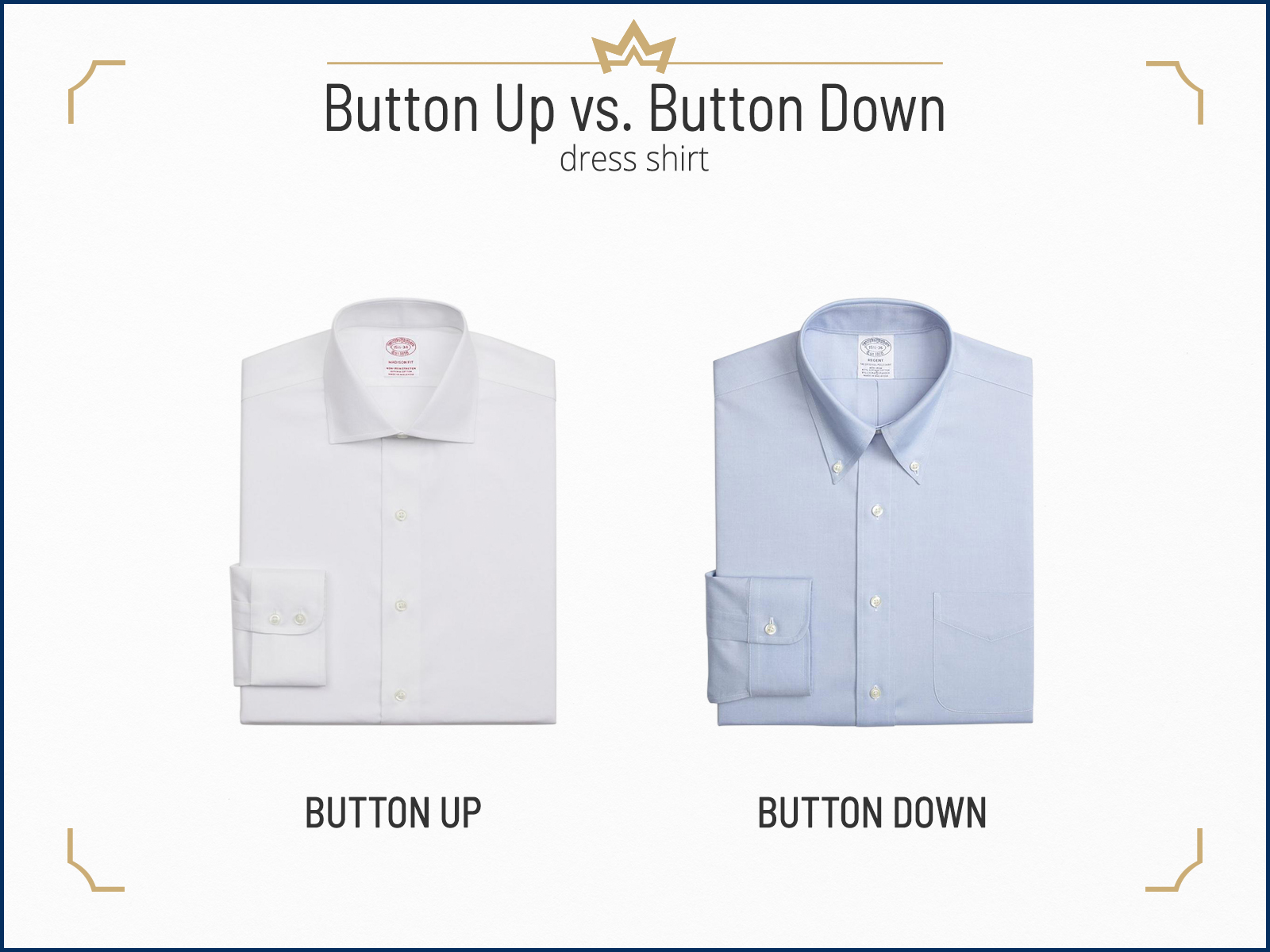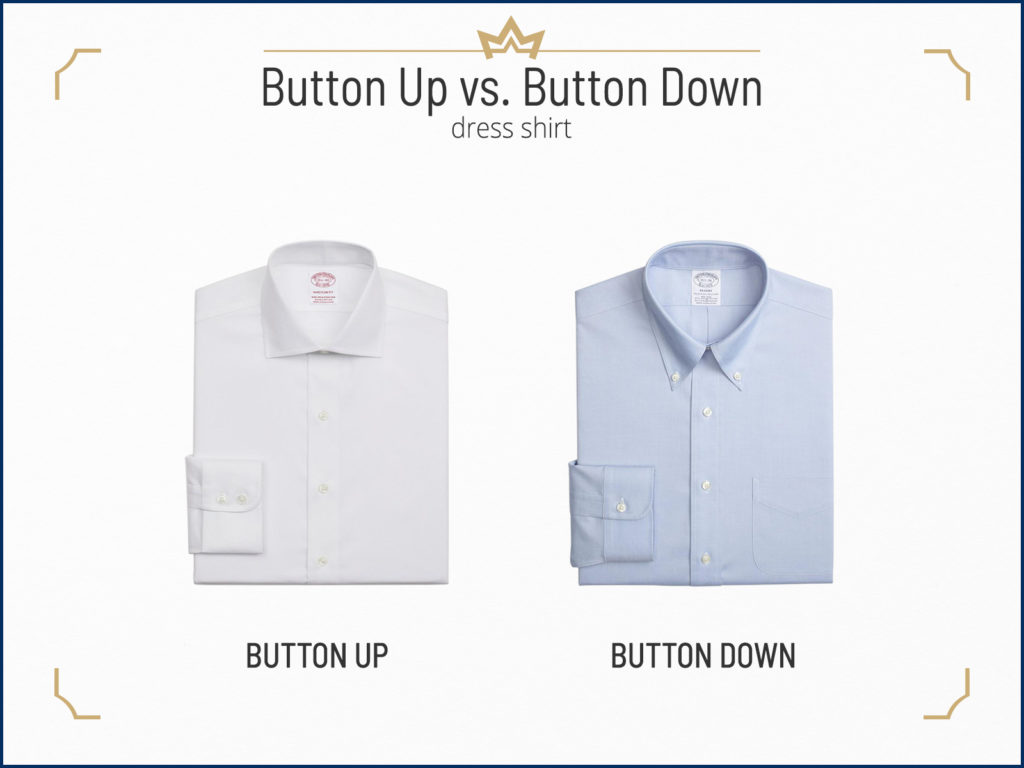 You can wear it with a suit or jeans for a smart casual look. The versatility is matchless.
A button-down can also go over a t-shirt, untucked, rolled sleeves, and in many other casual ways.
To expand your styling options, I always recommend having more than one button-down in your wardrobe.
First is the Oxford cloth, otherwise known as OCBD. You can wear it casually and easily transition into dressy outfits.
The chambray and gingham button-downs are two other recommendations. These will add rugged connotations with rock and roll options to your wardrobe.
Polo Shirts
A polo shirt is more than just a simple T-shirt.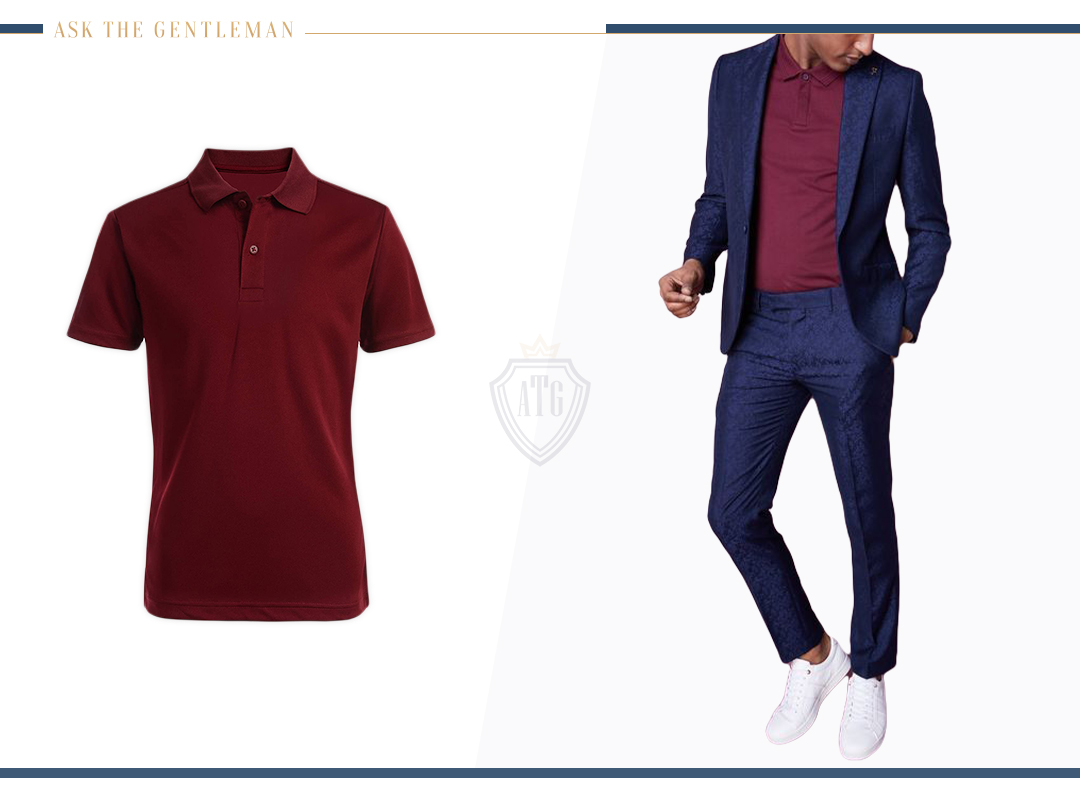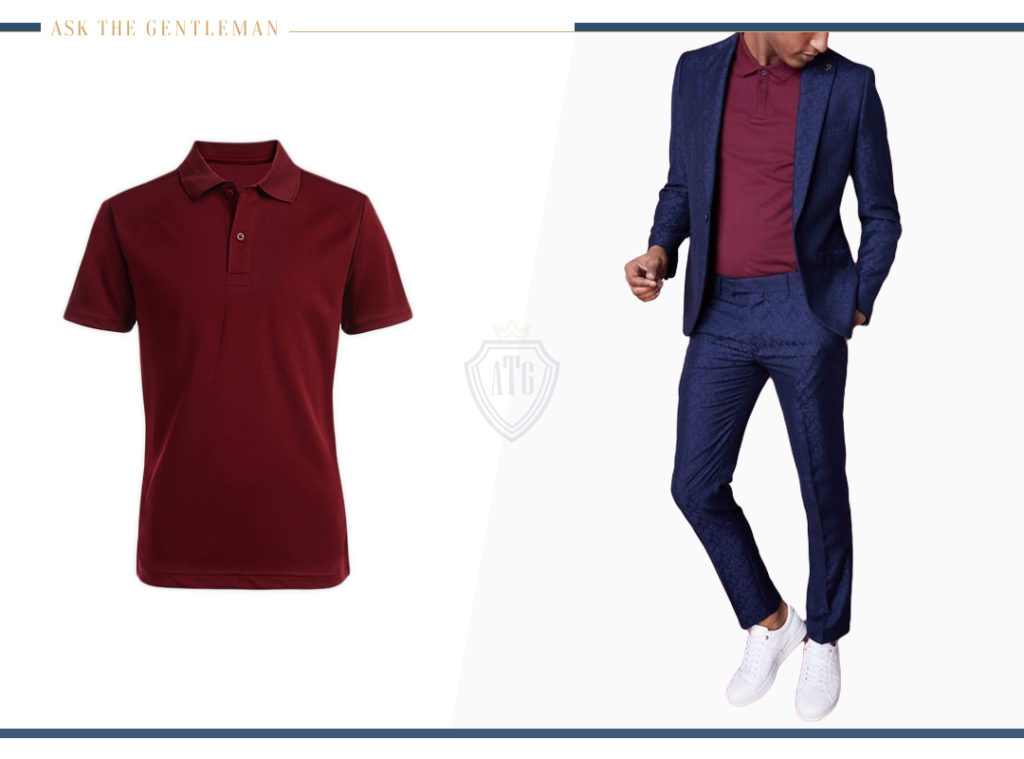 A polo shirt's unstructured collar helps create nice, dressy-casual looks.
The polo T-shirt's versatility is huge, as you can even wear one with a suit.
Therefore, I recommend polo shirts as summer wardrobe essentials.
If you have never owned a polo shirt before, start with a solid-colored, plain cotton polo.
For example, a navy polo would create a stylish aesthetic.
A classic white polo can also be a great option for a summer wardrobe. It's as versatile as the navy.
Minimalist T-Shirts
There isn't a more effortless way to look casually cool than wearing a T-shirt.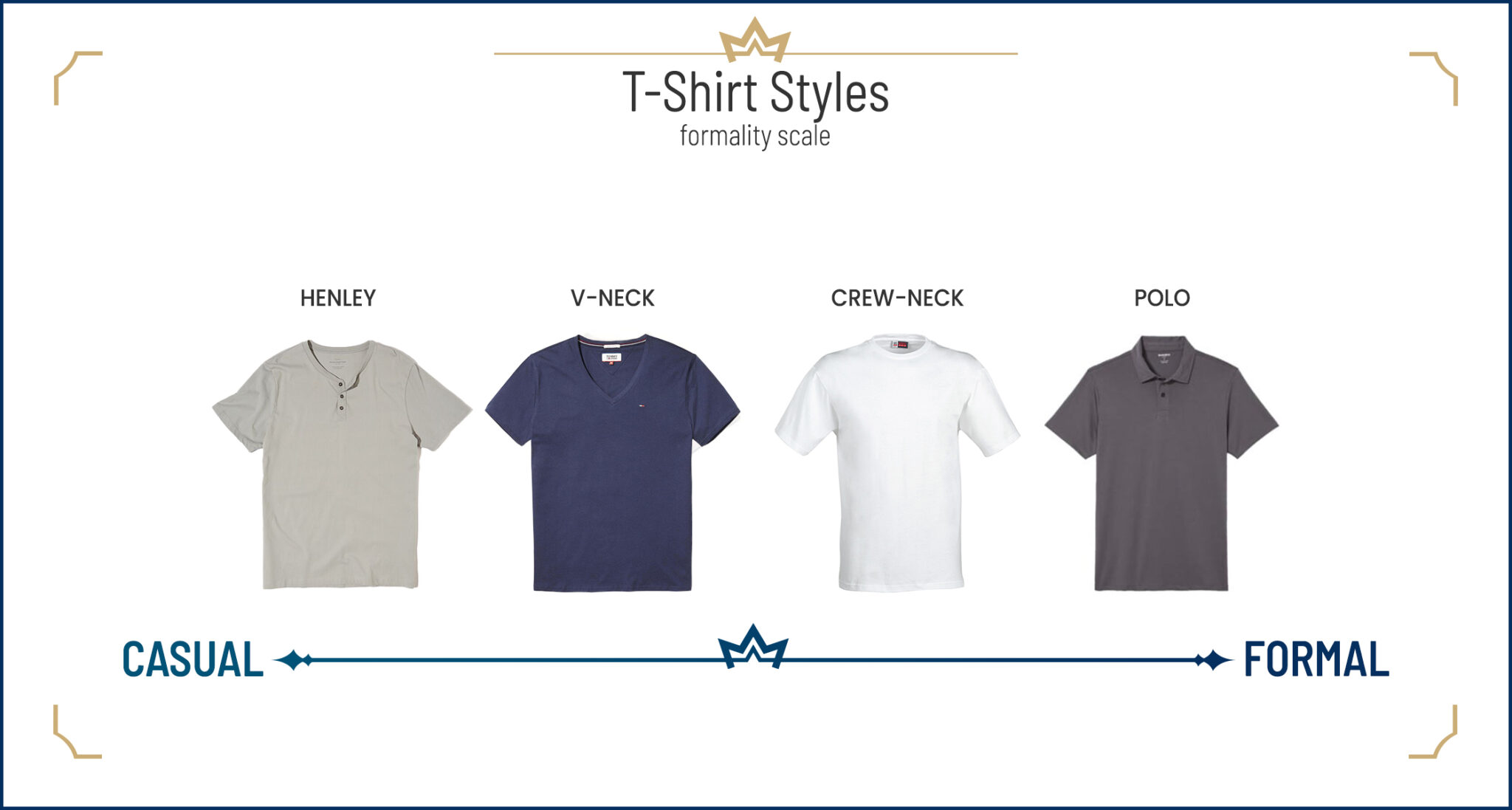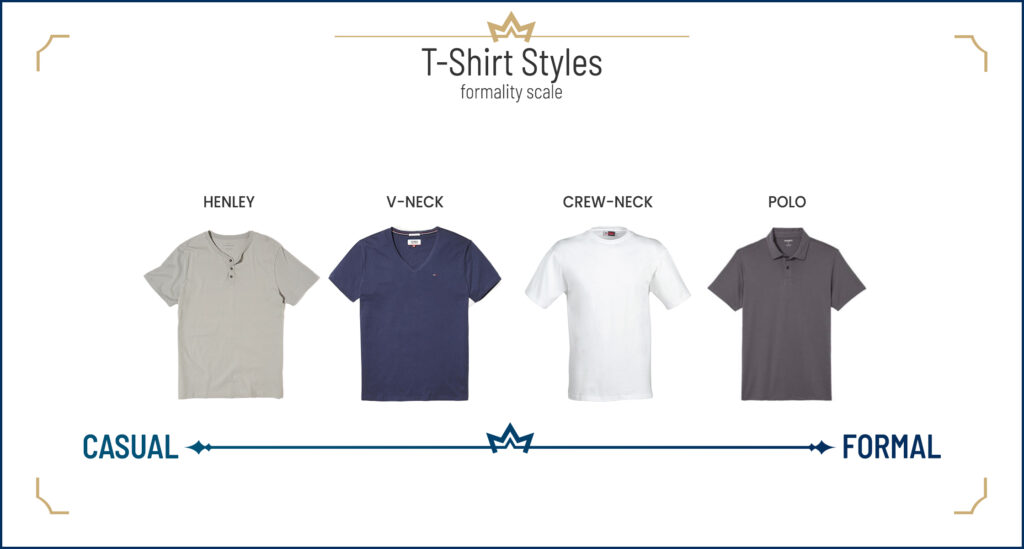 I am not talking about those Rock Bands or Basketball T-shirts.
Instead, the plain, minimal T-shirts you can take out of your wardrobe and effortlessly wear anytime.
A T-shirt justifies itself as a great minimalist wardrobe essential.
You can style it as an everyday uniform with jeans. With shorts, a T-shirt gives those nautical vibes.
Wear a T-shirt with a blazer and stay stylish for those breezy weather.
If starting, plain grey, black, and white are three recommendations.
Chinos
If you believe in doing more with less, it's time to step up your chinos game.
These are the ultimate year-round wardrobe essentials. You can wear chinos as a style workhorse at any time of the year.
Chinos also provide a chance to be playful about dress codes.
From business looks with a blazer to chic looks with polos, you can style chinos in every way.
For the foundation of your wardrobe, navy and khaki chinos are the best options.
Go with off-white chinos if you want to explore fresh looks.
Denim Shirt
With an ability to play with formality, a denim shirt is the safest bet for a timeless wardrobe essential.
It's preppy and versatile, giving the classic American look with a creatively modern take.
A denim shirt also has that confidence-boosting effect.
You stay casual and effortless but still stand out from the crowd. Extra points if you choose a dark wash chambray denim shirt.
Ties
There isn't a better way to express yourself in a dressed-up situation than wearing an appropriate tie.
So, a gentleman's wardrobe should have appropriate ties to cater to these dressy needs.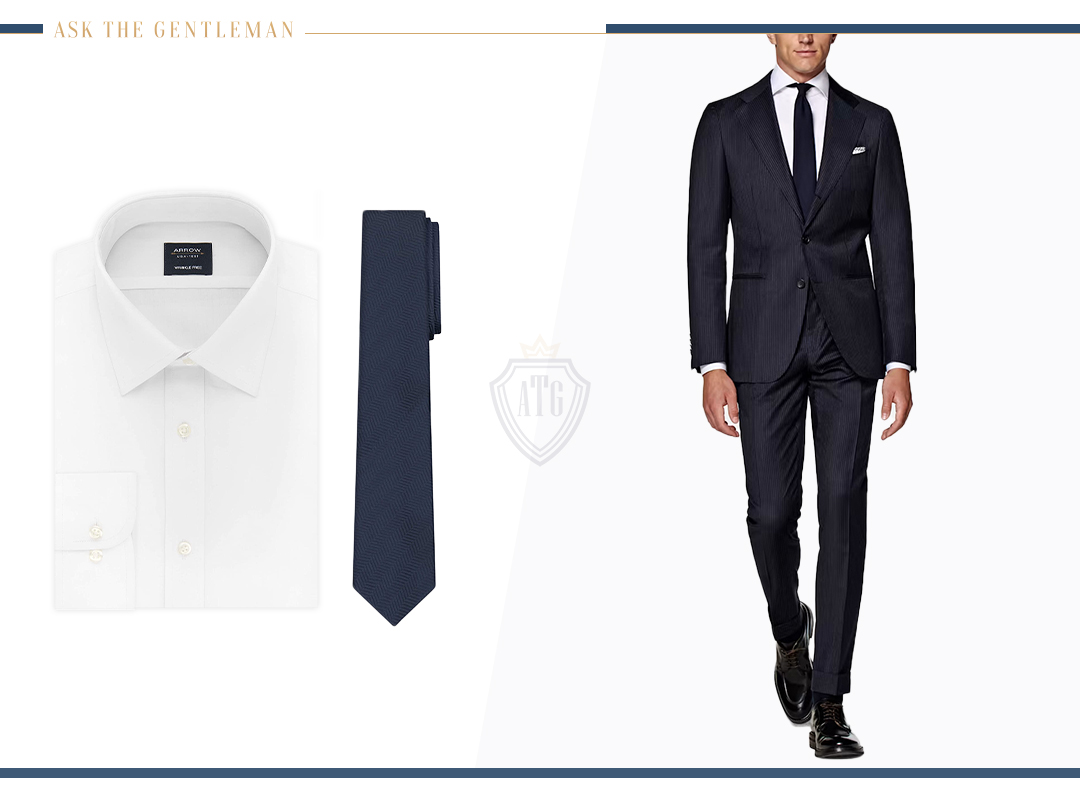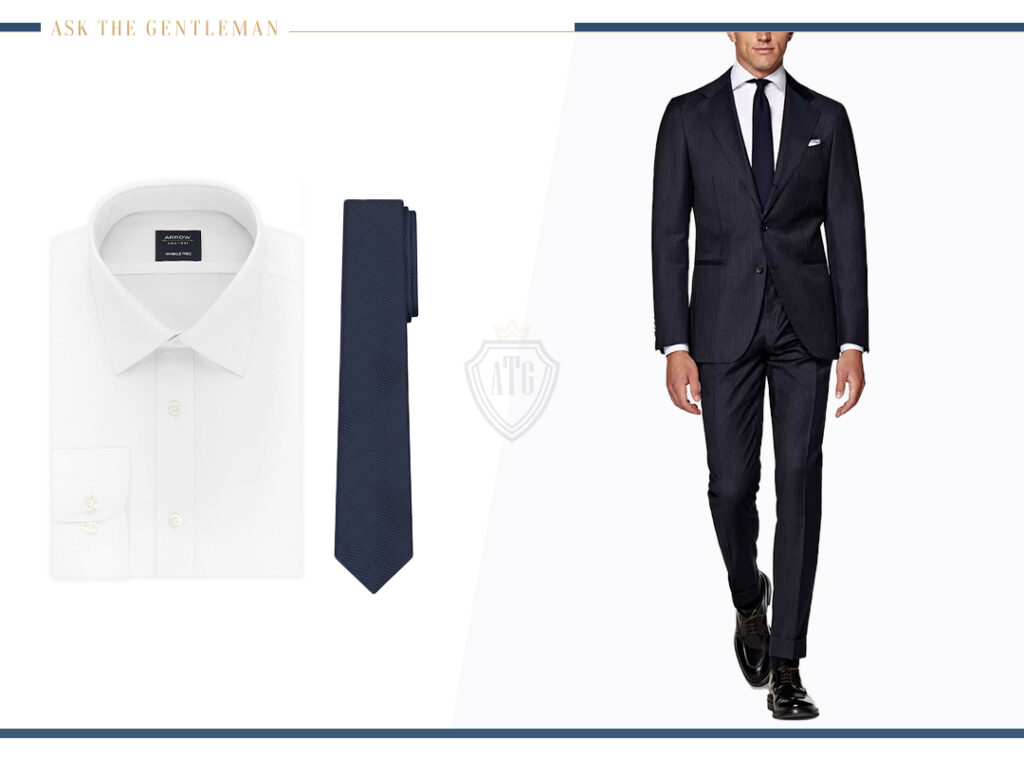 You can start with a blue or red knitted tie as the most versatile option.
Navy grenadine is my second recommendation. It's iconic, dressy, and versatile.
Choose a red micropattern, blue repp, and a solid pastel tie to cover all aspects.
Dress Belt
The black and brown are the only two dress belts you'll ever need.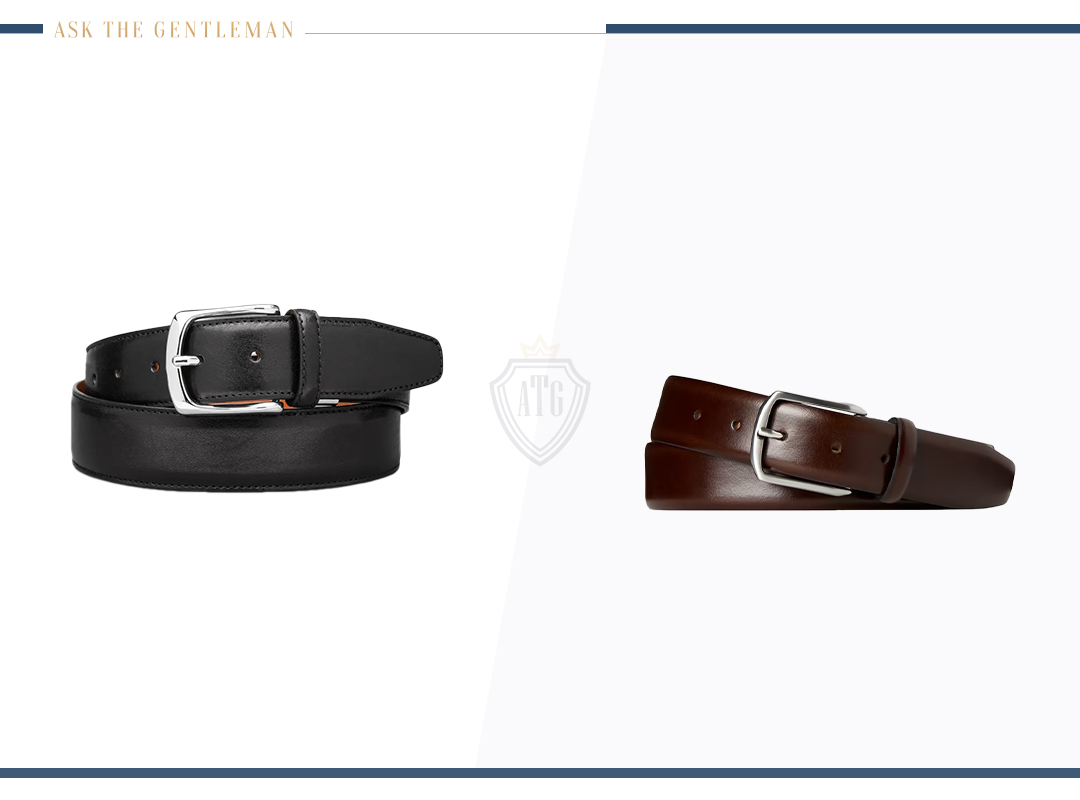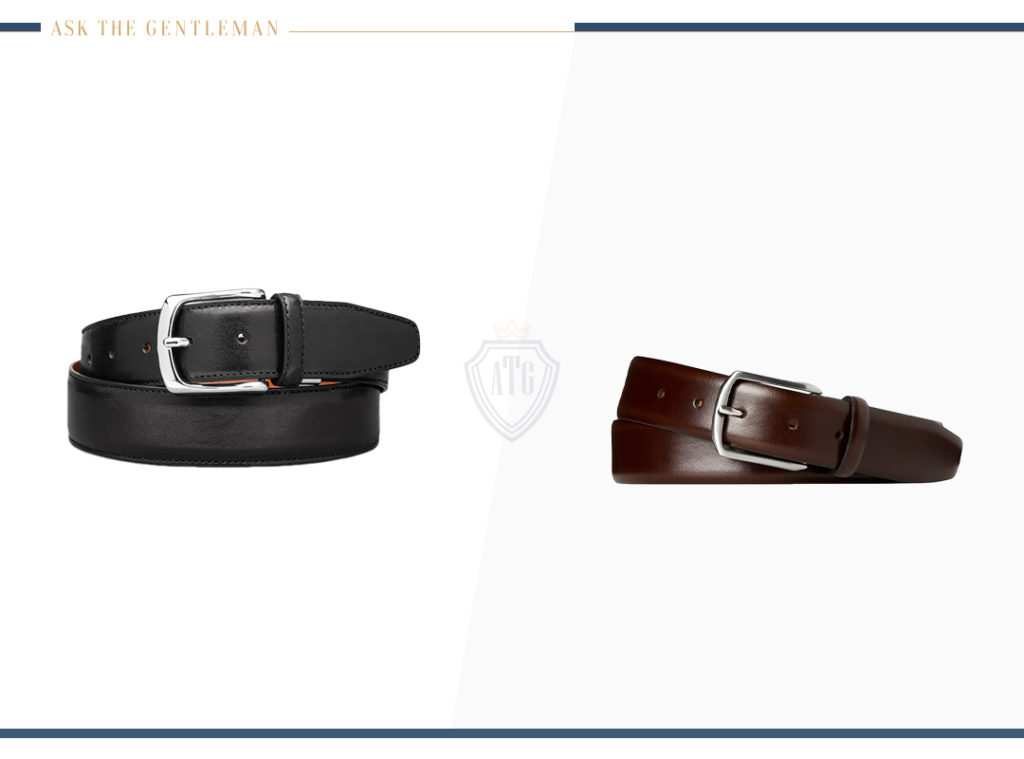 The reason is these two belts will cover you for every occasion, matching the respective leathers.
For the choice of buckle, I suggest a plain and simple one to carry an elegant look.
However, nobody will mind a little gleam of silver or gold buckle. Don't go with something super-flashy.
Dress Watch
Watches make you feel good about your style and speak volumes about it.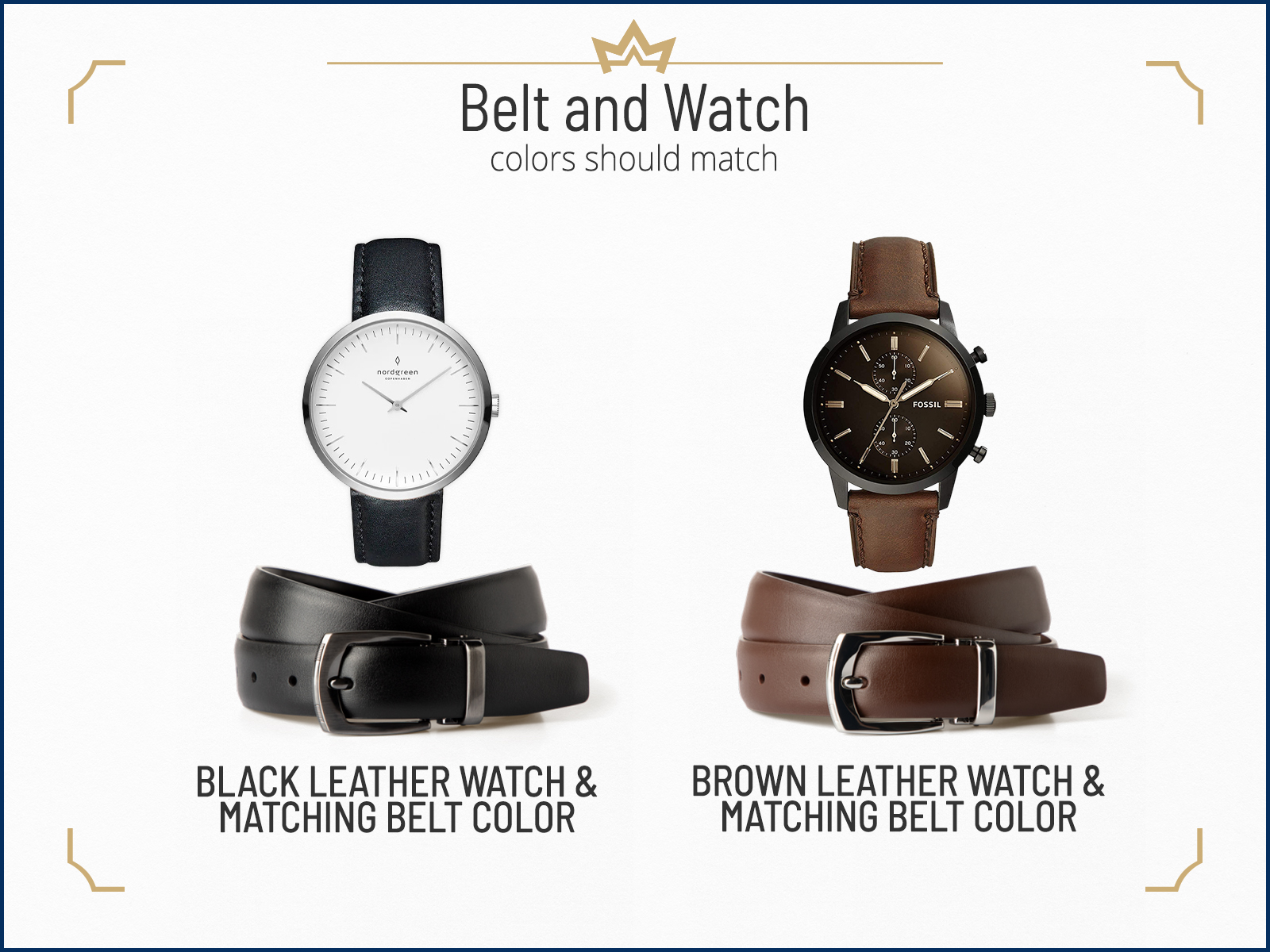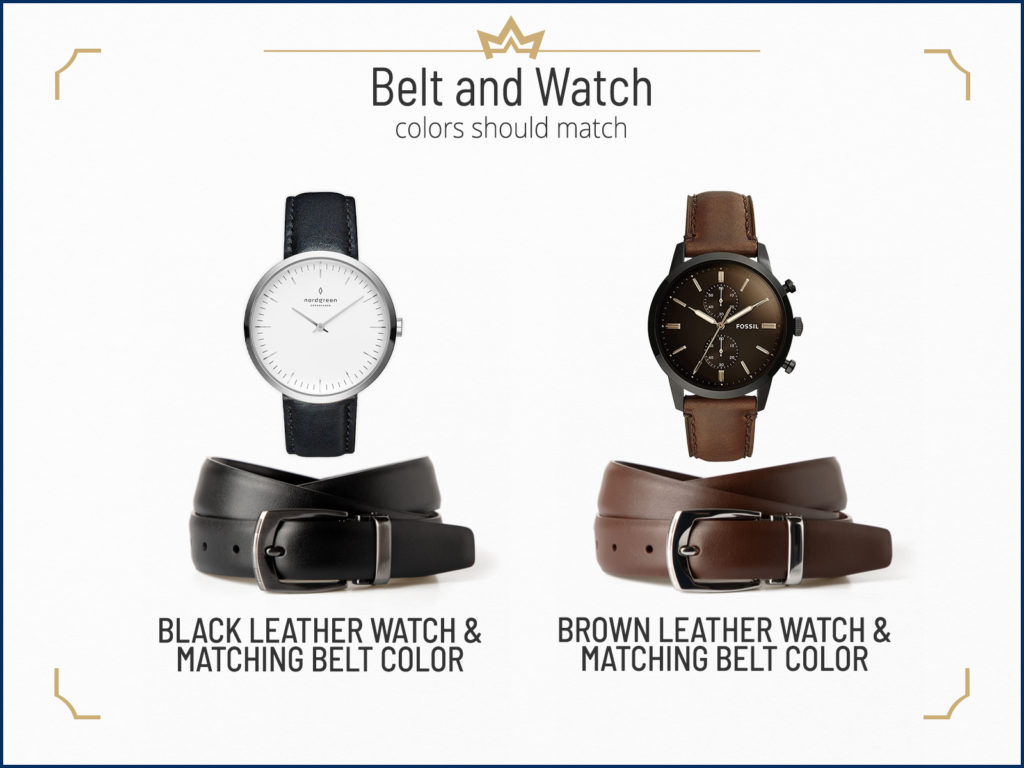 Therefore, I consider a dress watch a wardrobe essential for every man.
Remember that the type of watch you choose isn't important. Even an appropriately styled $50 Casio or Timex is good enough.
When styling a watch, remember that leather watches are more dressy. Steel bracelets are usually more versatile.
Pocket Square
Look closely at two suit jackets, one with and another without a pocket square.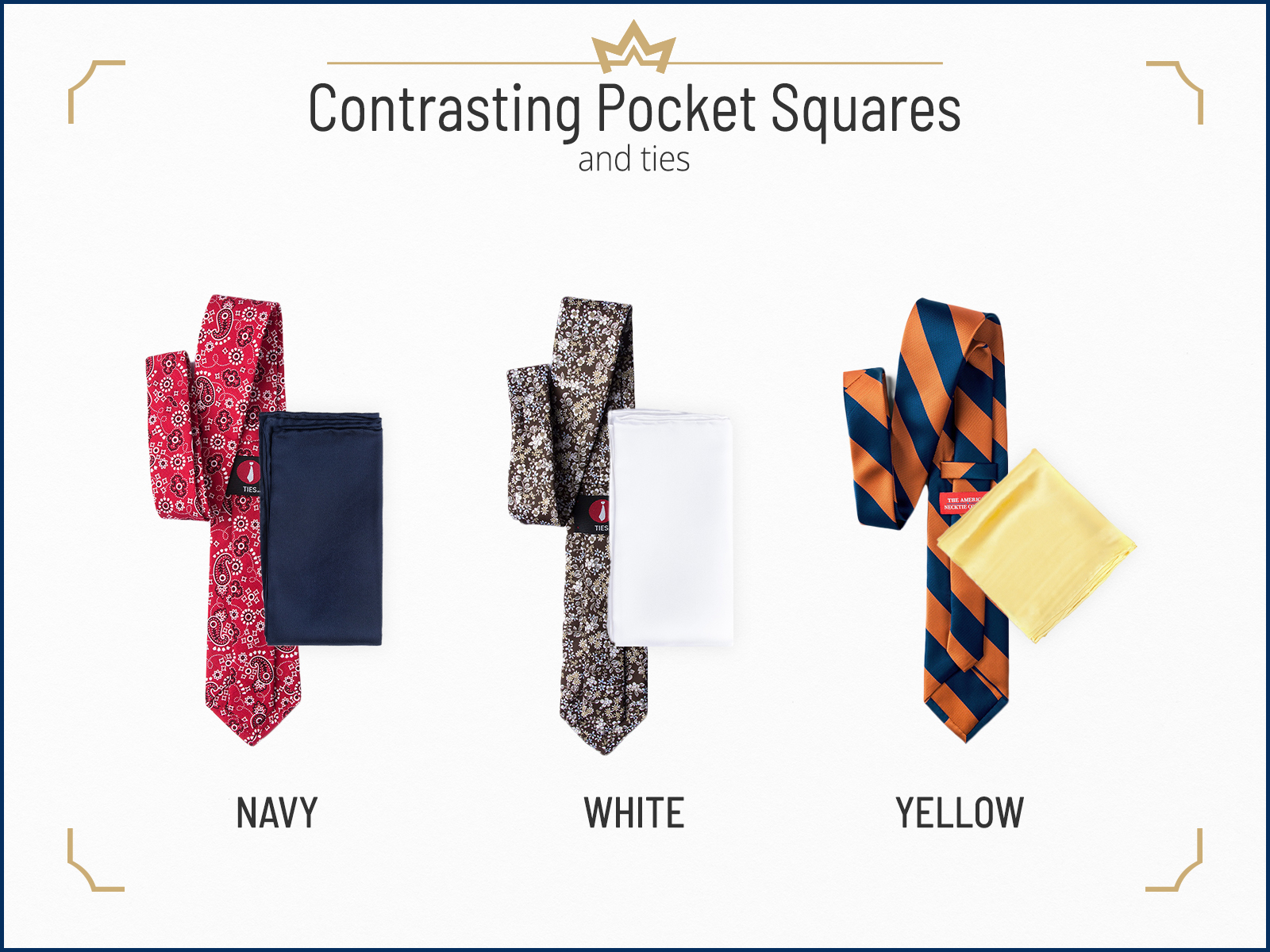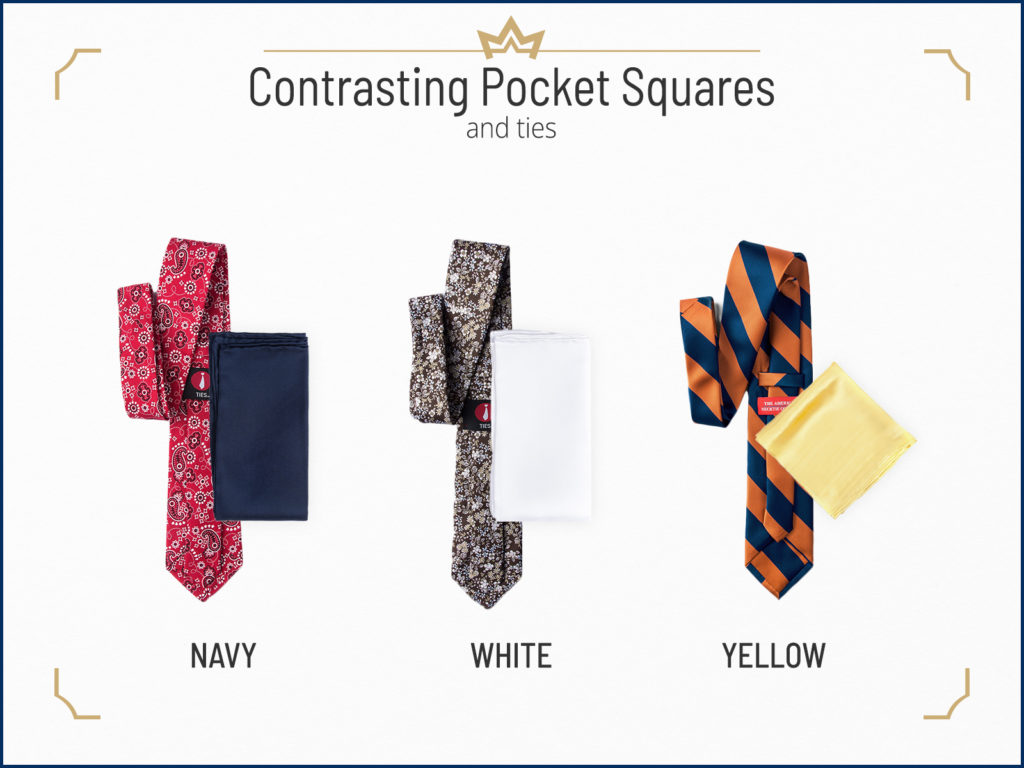 On close inspection, you would notice how different they can feel. An eye trained to pick details, the pocket square would seem to enliven the suit jacket.
Therefore, I recommend every gentleman should own a few pocket squares.
A white square is appropriate for all dressed-up situations.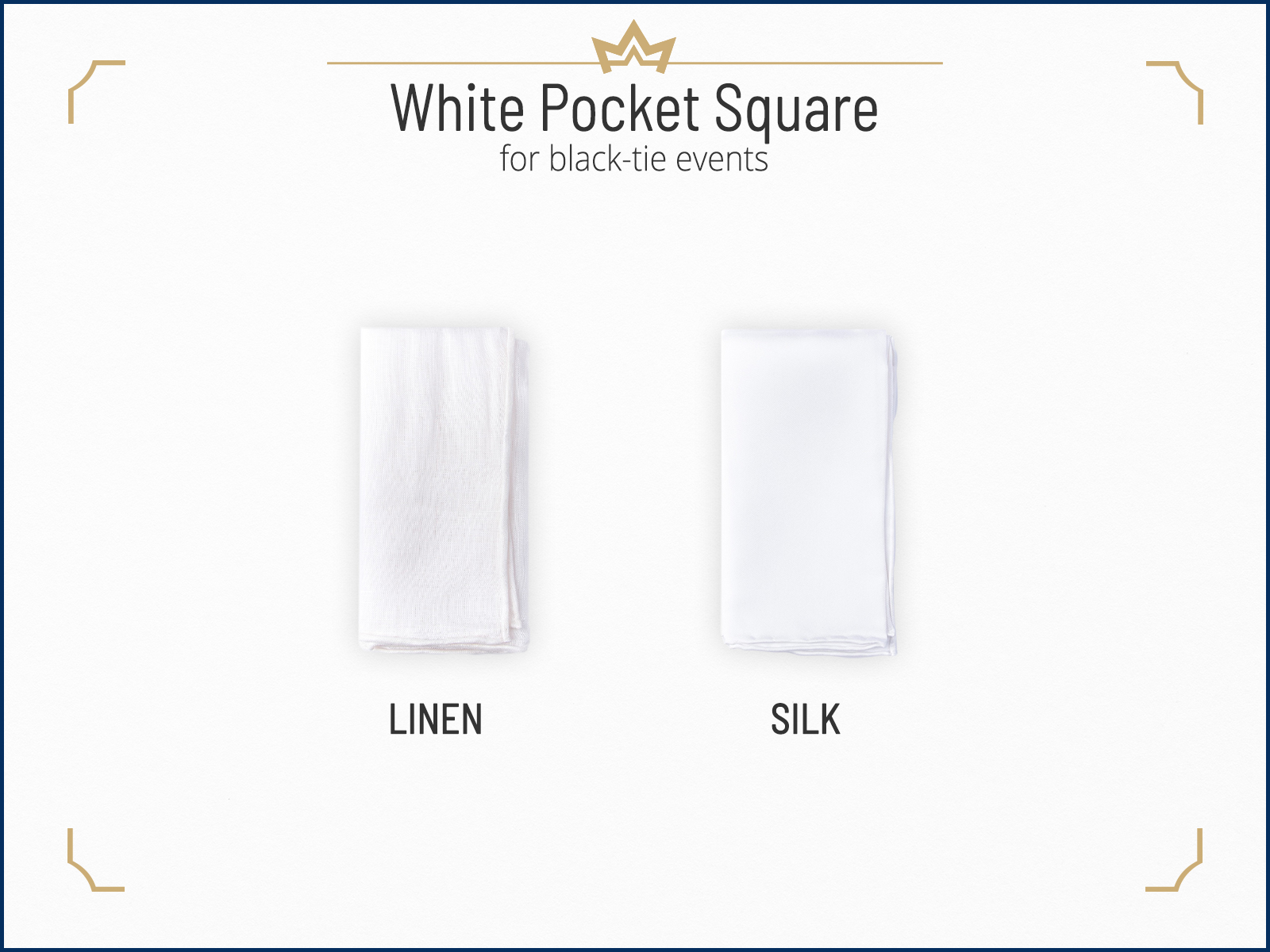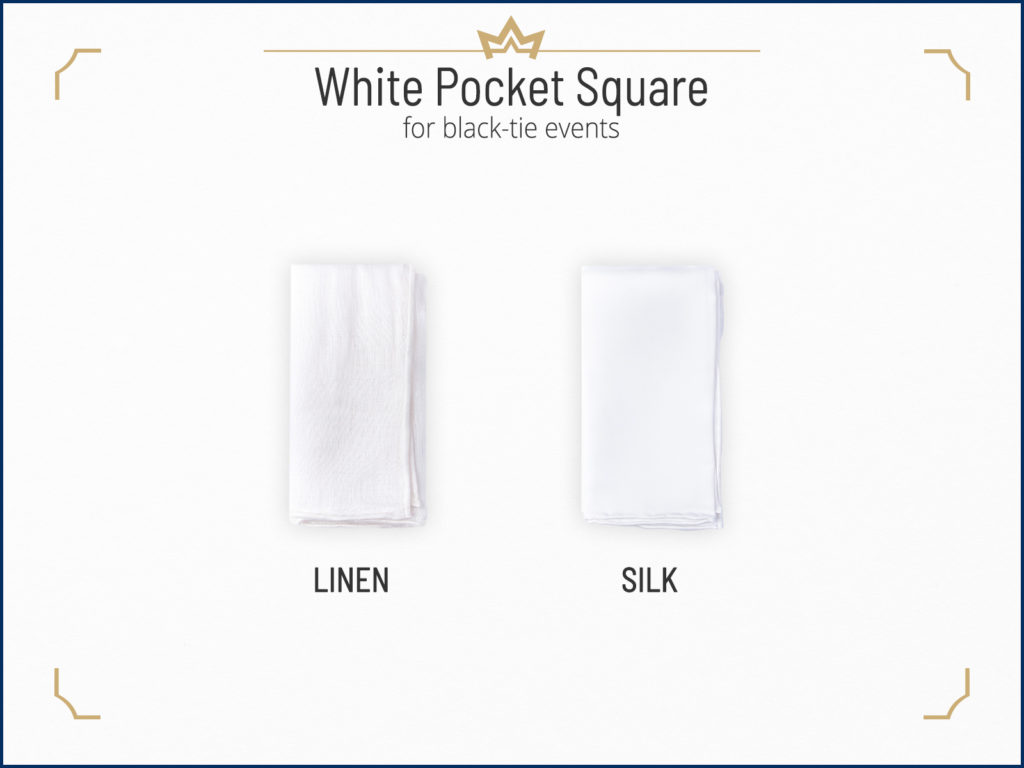 You can go with a micro-pattern and a floral pocket-square for the rest of the occasions.
Cufflinks
While I usually advocate simple looks, there is no wrongdoing in occasionally showcasing some style.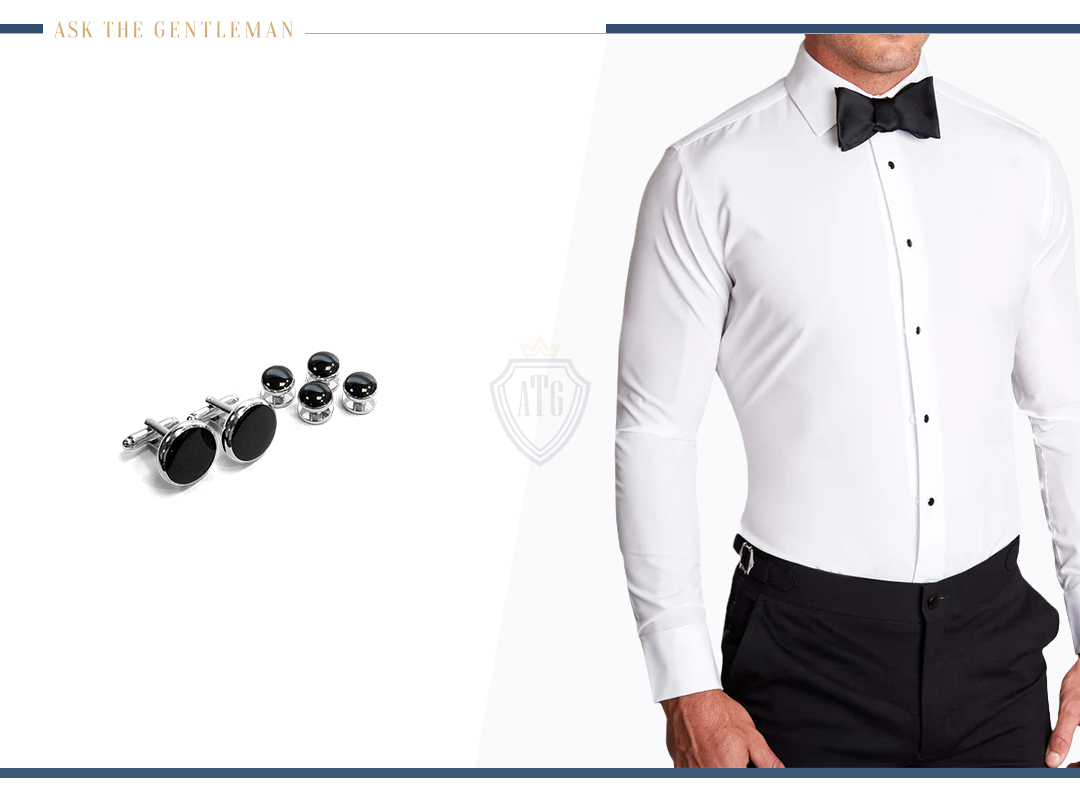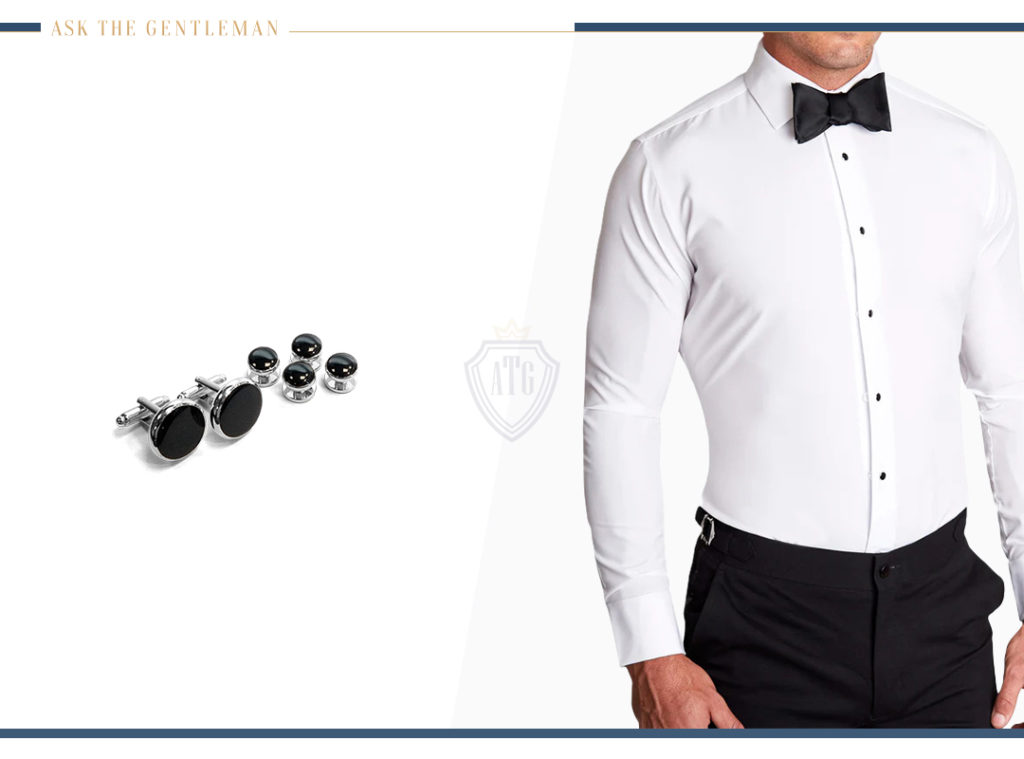 One of the easiest ways is to wear cufflinks. A pair of silver or gold cufflinks in a subtle design always looks classic.
The mother-of-pearl cufflinks can be an exquisite option. When wearing cufflinks, match them with other metals.
Additional Men's Wardrobe Essentials
For a versatile capsule wardrobe, taking care of things is as important as getting them in the first place.
So, things like good quality wooden cloth and tie hangers are very practical. Cufflinks sections and shoe trees are also helpful.
A suitcase and a leather bag are excellent additions for serving travel needs.
A large mirror or a dresser is another wardrobe essential that would help you style.
A watch box and an umbrella are my last two recommendations.